Shutterbug's Top 10 Favorite Cameras & Lenses of 2017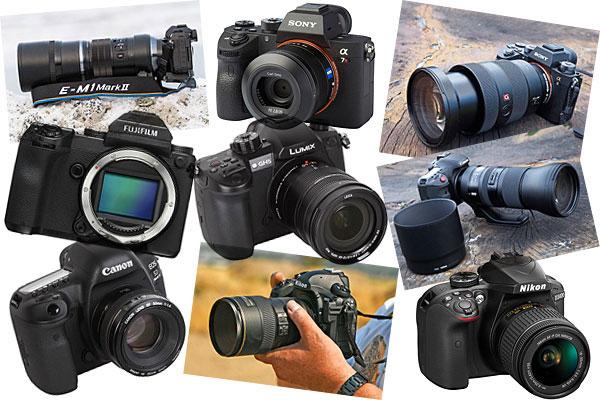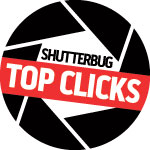 Another year has come and gone, which means it's time for Shutterbug to once again pick our favorite cameras and lenses of the past 12 months. With so much great photo gear to choose from in 2017, it was a difficult task. The below list though is a good summation of the cameras and lenses Shutterbug's editors and writers most enjoyed shooting with last year.
But first a note about our selections. While some of the cameras and lenses on the list of favorites may have been announced in 2016 – such as the Canon 5D Mark IV and the Olympus OM-D E-M1 Mark II – our full reviews were completed in 2017, thereby qualifying these products for this list.
To read more about each selection, click on the headlines and links to see our complete reviews. To see our favorite cameras and lenses of 2016, click here. Here's to 2018 bringing us more great cameras and lenses!
1. Nikon D850

From the Conclusion to the Review:
Suffice to say, the new Nikon D850 full-frame DSLR is a sophisticated and very versatile imaging tool with the rare combination of features that make it an ideal choice for the photo enthusiast and pro looking for one camera that can do just about everything. Landscape photographers will love the results from this camera's 45.7MP full-frame sensor that permits them to do some creative cropping and still end up with a large file. Sports photographers will appreciate the D850's high-speed performance—even at full resolution—and its fast and precise focus acquisition, while videographers may think the D850 was designed specifically for them. (More…)
2. Sony A9

From the Conclusion to the Review:
The new Sony Alpha A9 is clearly a great choice for sports/action photographers. But it's also a highly capable, lightweight performer for shooting landscapes, street scenes, portraits, wildlife, and anything else one might encounter. So if you have an extra $4,500, or a couple of vintage bicycles to sell (I'm seriously thinking about that), I'd say go for it. You won't be disappointed. (More…)
3. Panasonic Lumix GH5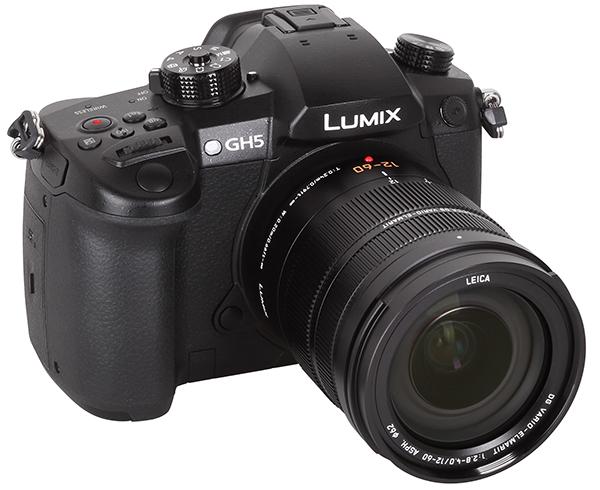 From the Review:
The Lumix GH5 is the new flagship camera of Panasonic's Micro Four Thirds lineup and the much-anticipated follow-up to the GH4 from 2014. The Panasonic GH5 features a new 20MP sensor that doesn't use a low-pass filter; it also has a new image processor, dubbed "Venus Engine." The processor in the Panasonic GH5 offers improved noise reduction by utilizing a larger pixel matrix when it interprets the sensor's raw data. This allows for a better differentiation of homogenously colored areas, especially those with fine structures, thus enhanced anti-noise filtering. In addition, color reproduction of the new image processor is better than before, something we noted in better skin tone reproduction at high ISO settings. (More…)
4. Sony A7R III

From the Conclusion to the Review:
The new Sony A7R III might not be as groundbreaking as its predecessor but it's still one of the best cameras—mirrorless or otherwise—we've ever tested. The biggest difference between the A7R III and the previous model boils down to one main thing: speed. This cannot be overstated.

The A7R III can shoot 10 fps bursts of full-resolution images, which is twice as fast as the A7R II, with a revamped autofocus system. The overall operational speed of the A7R III is also quicker. All of this translates into more shooting opportunities for the new model, including sports and action. (More…)
From the Review:
The newest version of Canon's workhorse, full-frame DSLR, the EOS 5D Mark IV, offers a brand-new 30.4MP sensor system, while its forerunner used a 22MP sensor. The new sensor offers Dual Pixel Raw images and new Raw converter software, Digital Photo Professional 4. In addition, the new sensor offers Dual Pixel CMOS AF, which first appeared in the Canon EOS 70D and is helpful when shooting in live view mode or when recording videos. (More…)
From the Conclusion to the Review:
We usually judge a camera by the shooting experience, and, of course, results, rather than on specs alone, and while the latter on the Fujifilm GFX 50S are impressive indeed, my overall impression is that this is a "photographer's camera," one that can be taken in hand to make really fine high-resolution images that can easily translate into large prints that are crisply sharp and tonally pleasing. (More…)
From the Conclusion to the Review:
For adventures where weight is a major issue and I don't plan to be shooting lots of fast-moving action, the new Olympus is an amazing camera and for many users could entirely replace their DSLR. If we were taking a cultural tour to a foreign country, or carrying all my gear on a long trip in the mountains, we wouldn't hesitate to leave the heavy Nikons at home and fully commit to the wonderfully built Olympus E-M1 Mark II. (More…)
8. Nikon D3400

From the Conclusion to the Review:
The Nikon D3400 is a solid entry-level DSLR. It is in essence a summation of all that came before, in both starter DSLRs and point-and-shoots. The main pitch on the camera seems to be to, yes, beginners, but very much to smartphone users who want to step up their photography in all the ways discussed at the start. The D3400 delivers image quality, capabilities, and options that no camera phone can match. (More…)
9. Tamron SP 150-600mm f/5-6.3 Di VC USD G2

From the Conclusion to the Review:
If you're looking for a powerful, do-everything superzoom for your Canon, Nikon, or Sony A-mount camera, Tamron's SP 150-600mm f/5-6.3 Di VC USD G2 is really worth your attention. Think about the various telephoto lenses in your arsenal that could be replaced with this one versatile lens. The new Tamron 150-600mm G2 delivers superb performance, fine build quality, and the latest in optical and manufacturing technologies. And despite its power, it is relatively sleek and hand-holdable. (More…)
10. Sigma 85mm f/1.4 DG HSM Art lens

From the Conclusion to the Review:
Our shooting experience showed that this lens is versatile and useful for more than just portraiture. As a portrait lens, it's hard to beat and the slight vignetting when shot wide open won't bother most portrait photographers who probably add vignetting to their images via Photoshop anyway. The quality of the images produced belies what is, compared to other fast portrait lenses, a modestly priced lens for that fast aperture. Sure, you can find cheaper, fast 85mm lenses but you won't find many better. (More…)

FEATURED VIDEO