Canon EOS Rebel SL2 DSLR Review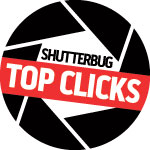 (Editor's Note: This Lab Review is based on test data and comments supplied by Image Engineering, Shutterbug's new TIPA-affiliated testing lab. Known worldwide as a leader in the development of advanced testing procedures and manufacturer of ISO-standard testing equipment, Image Engineering is an independent testing lab that specializes in rigorous testing of products for the photo and imaging industries. Test comments are edited by George Schaub, a member of TIPA's Technical Committee.)
The Canon EOS Rebel SL2 is a small and lightweight entry-level DSLR: 4.82x3.65x2.75 inches in size and weighing in at 16 ounces without the lens (including the battery and memory card). The SL2 features a 24.2MP APS-C CMOS sensor and a vari-angle touchscreen three-inch LCD. It also sports Dual Pixel CMOS AF with phase detection and has a low-pass filter.
The Canon Rebel SL2 offers all the usual connectivity options, including Wi-Fi, NFC, and Bluetooth, plus has a DIGIC 7 image processor. The "native" ISO range is 100 to 25,600. It can capture video at Full HD 60p and has an external microphone input. The SL2 can be purchased in three different colors: conventional black, white with a pale gray grip, or silver with a burnt umber grip. The EF-S 18-55mm IS STM kit lens is available in a choice of black or silver. Retail price, including the kit lens, is $699.
As a DSLR aimed at amateurs, the Canon Rebel SL2 comes with features for those who want to learn more about photography while still being able to make use of preprogrammed and automatic functions. Its Feature Assistant function, for example, can be used as a tutorial to understand shooting modes and image effects. It has a very wide assortment of what are dubbed as "zones," including all the usual exposure modes and scene modes, plus Special Scene, Creative Filters, such as various HDR modes, and more.
Let's take a closer look at how this entry-level DSLR from Canon performs in this Lab Review.
Features, Build & Handling
While small and light, the Canon EOS Rebel SL2's deep right-side grip means the body is also comfortable for large hands, although those very attributes do not convey a robust feel to the camera. The covers over the HDMI mini and USB jacks are lightweight rubber and hard to get back into place after opening. The single SD card slot is under the same cover as the battery. The swivel monitor (180 degrees; tilt to 270 degrees) does grant broad flexibility for shooting with a creative point of view, including selfies. The monitor has a touchscreen function: one finger tap can trigger focus, and another tap releases the shutter.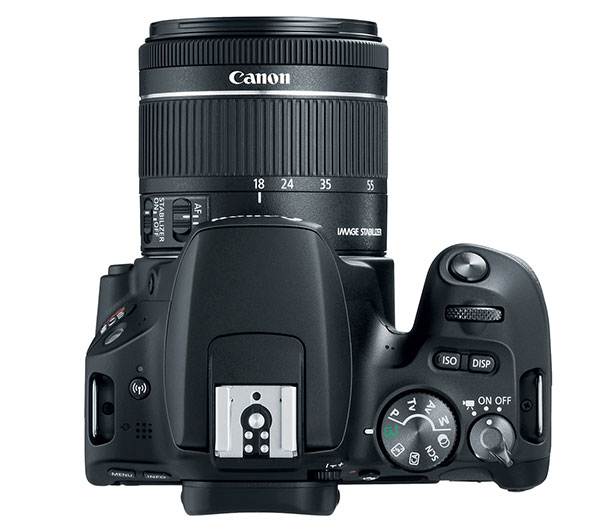 However, this focus-and-shoot function is very sensitive and can be triggered accidentally while handling the camera. It is difficult to focus more than once using the Canon Rebel SL2's touchscreen without triggering a shot: we suggest moving the focus point in Live View by using the "cross keys" buttons. Fortunately, it is possible to turn off the touchscreen shutter release via the menu.
The Canon Rebel SL2's monitor covers 100% of the image, while the optical viewfinder covers approximately 95%. The optical viewfinder is easy to use and bright enough for a good view. It shows the nine autofocus points available for autofocus through the finder. Shutter speed and aperture are not difficult to reach while composing with the viewfinder. However, Live View shooting provides more options in terms of information displayed and compositional aids such as a rule-of-thirds grid—not to mention 49 autofocus points.
The Canon Rebel SL2 has an abbreviated version of a standard Canon menu, complete with colored tabs and a tiny title to the right to indicate the subsection. The main menu has a different form and number of options offered depending on whether the camera is set to a "creative mode," a "basic" (more programmed) mode, or to video. For example, in basic mode, only six items can be set directly in the main "shoot" menu, compared to 15 in the playback menu (including options better done on a larger screen, such as cropping, which permits copying of a portion of the image at predetermined proportions). In "creative mode," the menu offers 23 options in the "shoot" section of the main menu. The camera also offers a ("Q") quick menu and button shortcuts.
The Canon Rebel SL2 offers a small pop-up flash and a flash hot shoe, but no other flash connection. The pop-up flash flickers on to illuminate dark scenes for autofocus in a manner similar to the red-eye reduction pre-flash flash. This autofocus lighting is unwieldy and extremely obvious. Fortunately, it can be turned off. Flash exposure can be locked: flash exposure compensation and slow sync are also available with the built-in flash and a compatible Canon Speedlite.
The Canon Rebel SL2 has a number of exposure options ranging from manual to fully automated. There are several metering options, including real-time evaluative metering using the image sensor, as well as partial metering, center-weighted average metering, and spot metering. One can set exposure bracketing and high-speed shooting (max shutter speed 1/4000 second; max fps: 5).
The Canon Rebel SL2 has numerous custom functions and modes: "highlight tone," for example, can be used to extend the dynamic range. HDR is also available through various preprogrammed exposure options, as well as through "filters." The filters process JPEGs right in the camera. They can also be applied in-camera to both JPEGs and Raw images after the shot has been recorded, in which case the camera saves an edited copy of the image.
Still Image Quality & Performance
Resolution: The Canon EOS Rebel SL2's 24.2MP sensor records 1,828 line pairs per picture height, 91% of the theoretical maximum, and maintains a fairly consistent recording level up to ISO 1600, where it drops to 89%. As ISOs increase, resolution drops: at ISO 12,800, for example, it decreases to 72%.
Sharpness: There is only moderate sharpening of the image during processing, although sharpening at low-contrast edges is higher than at high-contrast edges. The sharpening at ISO 100 does not look artificial.
Noise: When viewed at 100%, the SL2 images all show observable noise, but in small amounts. At ISO settings higher than 100 the visual noise is moderate and actually better than the previous Canon entry in this category, the SL1.
Dynamic Range: More than 10 f/stops (10.8 at ISO 100 and 10.2 at ISO 800). At higher ISO settings it drops considerably: 7.6 f/stops at ISO 6400 and 5.5 at ISO 25,600.
Color: Very good with few deviations from "real" color. Automatic white balance delivers consistent results throughout the ISO 100 to 6400 range.
Speed: Up to 5 fps in both Raw and JPEG formats, which is fine for the targeted user, but the camera slows down after 10 shots in JPEG and six in Raw. Start-up time is 0.4 seconds; AF in bright light takes 0.19 seconds, with a shutter release (lag) time of 0.11 seconds. Live View AF in bright light and low light is nearly identical: 0.52 seconds and 0.55 seconds, respectively.
Video Features & Quality
The Canon EOS Rebel SL2's video recording option is easy to use and a number of automatic functions aid in the making of good videos. For example, ISO and exposure can both be set to automatic, making it more likely that the video scenes will be acceptably lit. If a compatible LED-equipped Speedlite is attached, the camera will turn on the LED capability during low-light filming. If shooting video in "basic mode," the camera will attempt to analyze the scene and match settings to solve any possible problems, including backlit and spotlit subjects. Creative filters and HDR give the user the option of making unusual videos, such as black and white and time-lapse.
A formatted SDXC card will permit videos to be saved as a single file even if it is larger than 4GB. On SD or SDHC cards, these videos will be split into separate files. Videos are all subject to the maximum of one second short of 30 minutes in a single clip. This is where one is most likely to notice the lack of faster (UHS-II) SD cards: the manual mentions that a slow SD card may overload the camera buffer, and the video will stop to allow the files to be written.
There is an external microphone jack and fairly good sound pickup—perhaps even too sensitive: during our testing it picked up keyboard clicks in a room next to the test area. There is no headphone jack. Playback in-camera is very acceptable, although we recommend connecting to a TV for better playback.
Resolution of a frame grab from the video is 491 line pairs per picture height, 91% of the theoretical 100% sensor capability. It drops slightly at higher ISOs. Sharpening is slightly stronger than in stills, but still very acceptable. Visual noise is observable in the darkest areas of the image. Dynamic range is similar although slightly lower than observed in stills (9 f/stops at low ISO settings). Color results are similar to those of still images.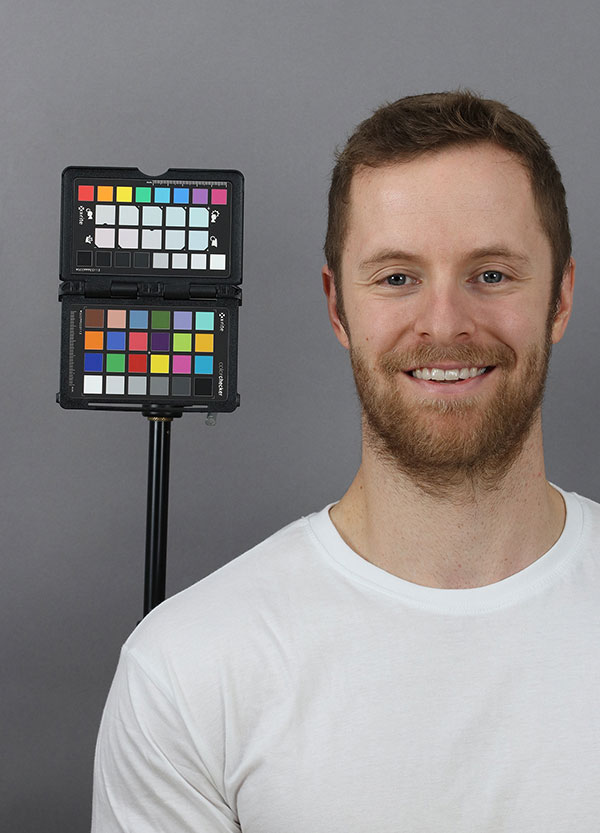 Conclusion
The Canon EOS Rebel SL2 is a very functional and portable entry-level DSLR, which is easy to fit into a camera bag (or even a large coat pocket) and use. It is clearly directed at users who may wish to learn a little more about photography. Many photography and video features are available in the SL2, although not all functions are sophisticated or particularly well designed. The more the user explores this small DSLR, however, the more functionality he or she is likely to discover. The guided modes could assist a beginner in getting a sense of exposure, how to use menus, and how to make good use of the camera's many features. There are jacks available for a remote trigger, HDMI mini, and USB 2.0. The camera can also be connected via Bluetooth, NFC, and Wi-Fi. A separate GPS receiver, or a smartphone connected via Bluetooth, permits location data to be added to photos.
The Canon EOS Rebel SL2 sells as a kit with the EF-S 18-55mm IS STM lens for a list price of $699. For more information, visit usa.canon.com.
Pros
+ Very moderate sharpening gives images a natural look
+ Good dynamic range: above 10 f/stops up to ISO 800
+ Consistent color and auto white balance performance up to ISO 6400
+ Highly affordable for beginner and amateur photographers
+ Easy video recording
Cons
- Noticeable artifacts at ISO 1600 and above
- Slowdown of recording after 10 JPEG and six Raw images in continuous mode
- No headphone jack for video recording
(Lab Review is where we publish web-exclusive lab reports on cameras. To read more Lab Reviews, please go to the Shutterbug homepage at Shutterbug.com and click on the Reviews tab on the top navigation bar. New photo gear reports are published frequently, so check Reviews for more equipment evaluations.)

FEATURED VIDEO