Nikon D3500 DSLR Review: An Entry-Level Camera That's Not Just for Beginners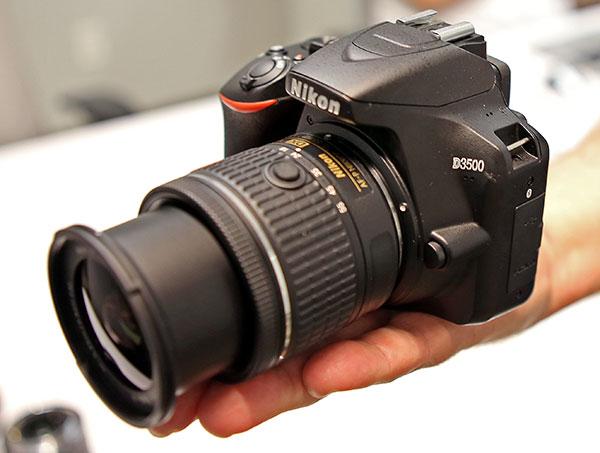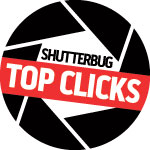 The Nikon D3500 is an ideal first DSLR for photographers wanting more than their smartphone can deliver. It's not just its affordable price—$446.95 with an 18-55mm kit lens as I write this—it has a 24.2MP imaging chip offering better performance than the tiny sensors found in phones.
What's more, the D3500 is a real camera and a Nikon that's part of comprehensive system from a company that's been making cameras since 1948. Their systems approach means that if, later on, you get interested in wildlife or macro photography, Nikon is there with lenses and accessories to help you achieve your photographic goals. The Nikon D3500 is not simply for sharing pint-sized images on Facebook.
What's New
The Nikon D3500 features a DX-format 24.2MP CMOS sensor with an EXPEED 4 image processor that enables a 5 frames per second (fps) continuous shooting rate. Nikon's DX format is a designation for its APS-C image sensor, measuring 23.5 x 15.6mm and giving the camera a native sensitivity from ISO 100 to a 25,600.
The sensor lacks an optical low-pass filter, meaning images or video from the camera should have better sharpness and resolution. The Nikon D3500 has 11 autofocus points that quickly acquire focus in lighting conditions from -1 to +19 EV and in my testing, I found the AF extremely responsive.
At 12.88 ounces, the D3500's body is lighter than Nikon's previous entry-level DSLR, the D3400, which weighs 13.93 ounces. All the Nikon D3500's rear controls, except the pop-up flash button, are on the right side of the grip for one-handed control, at least for right-eyed shooters.
The Nikon D3500's three-inch non-touch LCD screen is fixed and not a flippy screen. Yikes! The pentamirror optical viewfinder seems acceptably bright. A Live View lever wraps around the mode dial and can be activated with your trigger finger. The pop-up flash has an unstated Guide Number with sync at 1/200 sec. Need something more powerful? A hot shoe accepts speedlights, such as the optional ($249.95) SB-500 AF.
The Nikon D3500 shoots Full HD 1920 x 1080p video in multiple frame rates up to 60 fps, as well as HD 720p in MPEG-4 AVC/H.264 format. During recording, full-time autofocus can be employed, along with subject tracking and face detection, although if you're into vlogging AF can be challenging as I later discovered. There is a built-in monaural microphone for recording audio but there's no mic or headphone jack although, to be honest, I didn't expect any at this price point but still would have been nice to have
Like a lot of entry-level cameras, Nikon has built in special effects filters in the D3500 such as Night Vision, Super Vivid, Pop, Photo Illustration, Toy Camera Effect, Miniature Effect, Selective Color, Silhouette, High Key and Low Key. The camera's Picture Control modes can be accessed via a dedicated "i" button letting you add looks such as Flat, Landscape, Monochrome, Neutral, Portrait, Standard, Vivid along with user-customizable settings.
There are also scene modes including Auto, Auto (Flash Off), Child, Close-up, Landscape, Night Portrait, Portrait and Sports. For users who don't want to edit in Photoshop or another program, the D3500 offers in-camera image editing.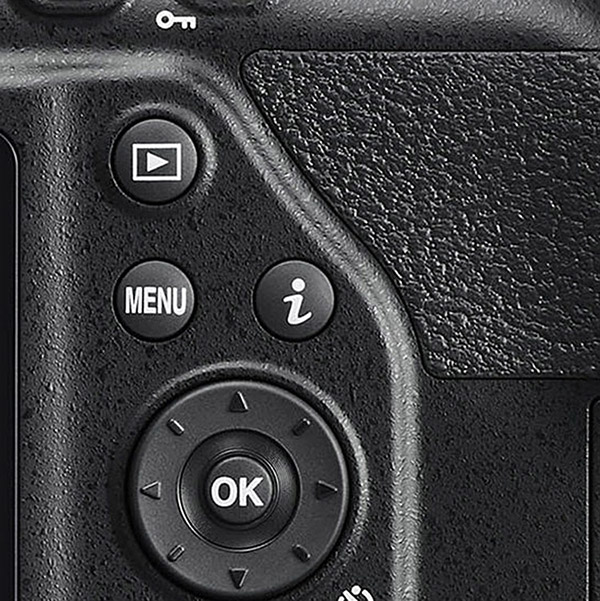 The Nikon D3500's menu structure avoids the kitchen sink approach favored by some camera companies (I'm talking to you Olympus and Sony) and is refreshing in its simplicity and won't be intimidating for new DSLR users. I really appreciated the Recent Setting menu that keeps track of, well, your recent settings. This is especially useful if, like me, you're constantly changing ISO speeds and since the D3500 lacks an ISO button it minimizes menu diving.
The Nikon D3500 features Bluetooth for wireless sharing of 2MP images between camera and a mobile device when used with Nikon's free SnapBridge app. The D3500 uses the same EN-EL14a lithium-ion battery as the D3400 and should provide 1550 shots per charge. I found that battery life specification to be true if not somewhat conservative. In these days of companies trying to save themselves money with in-camera charging, Nikon includes a real charger, so you can be charging one battery ($39.49) while shooting with another.
Lenses for the D3500
Included with the Nikon D3500 is the AF-P DX Nikkor 18-55mm f/3.5-5.6G VR kit lens producing an equivalent focal length range of 27-82.5mm. Featuring an integrated pulse stepping motor, the lens has smooth, fast and quiet AF, for video ya' know.
Optical design incorporates a pair of aspherical elements and Super Integrated Coating to suppress lens flare and ghosting. The lens has a 55mm front filter size but an HB-N106 lens hood is optional ($24.99.) When buying the camera, I recommend you get one not just to minimize flare but for added protection for the lens.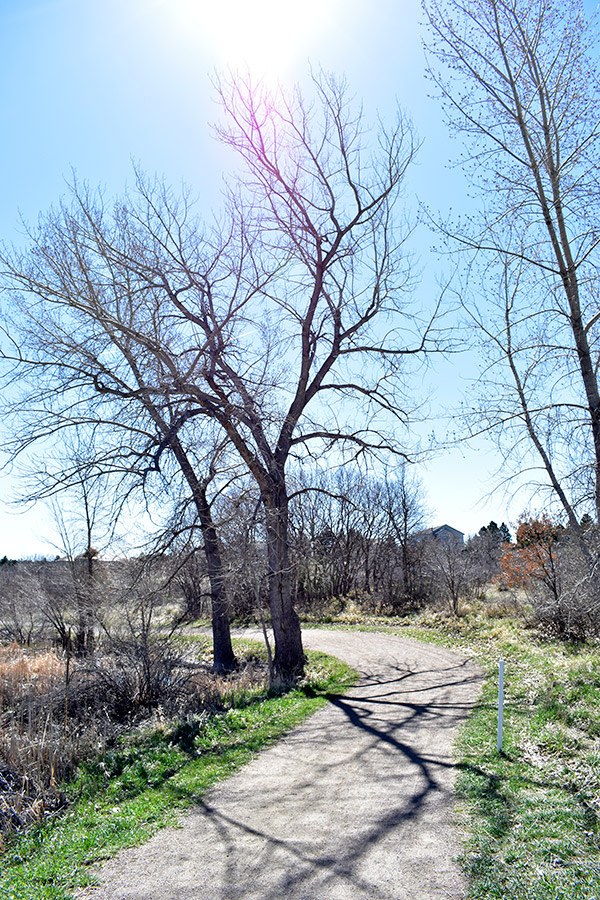 The reality of using variable aperture lenses is that what you see is not necessarily what you get. At 18mm, you can shoot at f/3.5 but this aperture quickly disappears when you get just past 22mm when it becomes f/4. When shooting wide open at 55mm, the maximum aperture is f/5.6. The lens also features Vibration Reduction image stabilization to minimize camera shake when shooting handheld. It will focus as close as 9.84-inches and while that's not exactly macro territory; it's not too shabby.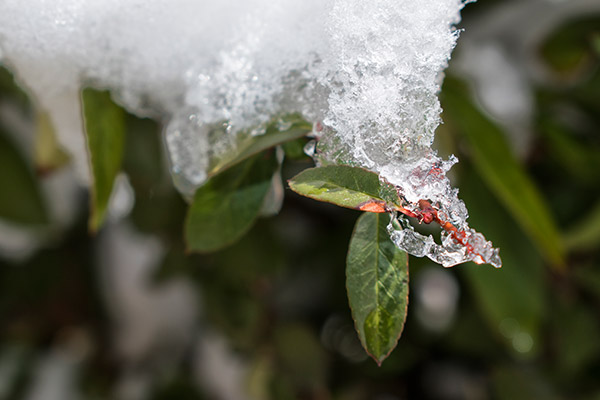 This lens appears to be a less robust version of an earlier 18-55mm model that Nikon included with its other entry level cameras, including D5000 series DSLRs. The previous lens was slightly longer and had off-on controls for AF and VR; this new smaller model only sports a button for locking the lens. Both versions have/had a plastic lens mount.
While the previous 18-55mm lens controls were unobtrusive, this one's a pain in the butt. Instead of just being able to zoom and shoot, when you turn on the D3500 you get a message on the LCD stating, "Before taking photos, rotate the zoom ring to extend the ring."
Testing the kit lens at my wall of well-laid bricks showed that at 18mm and f/3.5, the lens is sharp corner-to-corner but there is noticeable barrel distortion that's somewhat ameliorated at f/8 but not completely absent. At 55mm, wide open at f/5.6 the lens is sharp across the film plane, including corners.
If there is a tiny bit of vignetting in the corners when wide open, it's only something that would bother the pickiest of pixel peepers, who probably wouldn't be shooting a D3500 anyway. That little bit of vignetting disappears when you get to the sweet spot of f/8.
Since inquiring minds want to know, I tested the previous kit lens at that same wall o'bricks and the results were almost identical as far as distortion is concerned but there was a slight but noticeable increase in sharpness with the older lens. Is it enough for you to go looking for the older lens on eBay where I've seen them selling from $80-100? Unless you are obsessed with chasing sharpness, I don't think so.
Moving on…I think the AF-P DX Nikkor 10-20mm f/4.5-5.6G VR ($306.95) is the ideal first lens for the owner of a new D3500. Some photographers (you know who you are) might prefer a physically longer and long focal length lens but a wide-angle lens is more versatile. The 10-20mm lens produces a 15-30mm equivalent angle-of-view useful for landscapes, cityscapes or shooting inside your home, making it handy for photographing birthday parties so you can get all the kids into a single shot.
Don't let the idea of a 10mm lens scare you; the truth is that with a DX format sensor that lens has a field-of-view of 109 degrees at its widest point, compared to 121.9 degrees that a lens with that same focal length on a camera with a full-frame sensor. Close focusing is at 8.66-inches and the lens has a 72mm filter thread. Nikon includes a nice case, which is a surprise at this price point.
The lens has Nikon's Vibration Reduction image stabilization to minimize camera shake, although Nikon does not specify how many stops of improvement you can expect. Based on my testing, photographing the O'Brien Park gazebo at dusk the slowest shutter speed to produce sharp images at ISO 1600 seems to lie somewhere between 0.3 sec and 1/60 sec, with the low end of that range producing images that are somewhat sharp with the high end being tack sharp.
Keep in mind that everyone's ability to handhold a camera changes as they age. In my review of the Olympus E-M1X, for example, I was able to successfully handhold a maximum of four seconds at ISO 200 while my young friend Bryan could do 20 seconds.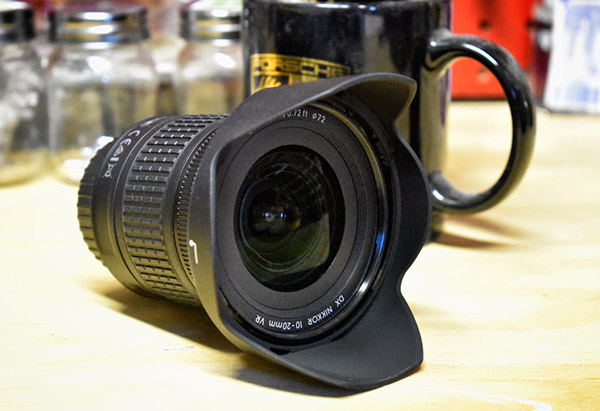 The lens's optical design consists of three aspherical elements that are used to manage spherical aberrations and distortion throughout the zoom range. To control lens flare and ghosting, Super Integrated Coating is applied to these elements.
Nikon includes a B-81 lens hood; don't forget to use it. With a pulse stepping motor AF is fast, quiet and smooth with full-time manual focus override. The internal focusing design maintains the lens's overall length, which produces faster focusing speeds. A seven-blade aperture design should produce pleasant-looking bokeh.
When shooting at my wall of bricks, I found that shooting at 10mm and wide open, there is some slight barrel distortion that's common with most wide-angle lenses because their field-of-view is wider than the sensor size and needs to be pinched to fit. There is also some vignetting in the corners that's gone by f/8 but some barrel distortion is still present.
At 20mm wide open at f/5.6 the image is sharp, with some vignetting and a hint of barrel distortion. At f/8 the image remains sharp across the entire frame with no vignetting and just the tiniest amount of distortion. This is especially noticeable with objects placed near the edge of the frame with straight lines exhibiting the characteristic wide-angle distortion that you can see in my comparison images of the gazebo showing the lens's field-of-view at 10mm and 20mm.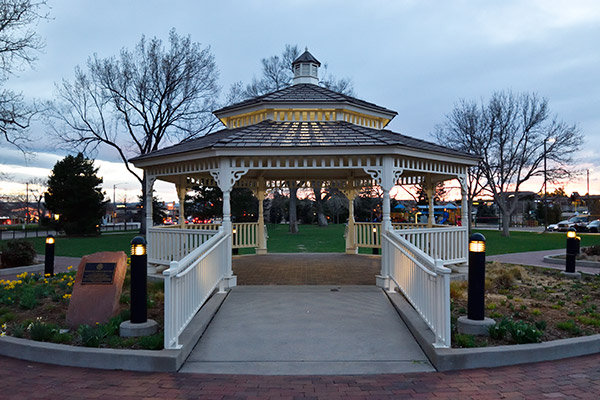 In the Field
The Nikon D3500 is clearly an inexpensive camera; you know that the first time you pick it up. But it doesn't feel "cheap." The camera is also quite small. How small is it? When comparing it with Canon's tiny EOS Rebel SL3, the D3500 is 1.2mm wider and 4.4mm taller. But it's 0.3mm thinner and weighs one ounce less than an SL3, while the Canon camera has a flippy and touch screen, mic jack, 4K (albeit cropped) video but is more expensive at $649 with kit lens.
The Nikon D3500 has an operating temperature range of 32 to 104 degrees F that I tested when the camera arrived fast upon the heels of a blizzard. Yes, it snows, like crazy sometimes, during springtime in the Rockies.
I went outside and made a few photographs and by then, the sun had come out and temperatures has risen to 30 degrees F. None of this phased the D3500. It just clicked away while I explored shadows in the snow and made some pseudo macro shots.
My first excursion with the Nikon D3500 after the blizzard was to the monthly Cars and Coffee event in Parker, Colorado. I mounted the 10-20mm f/4.5-5.6G because a wide-angle lens lets me get closer to the cars minimizing the distraction of spectators accidently walking into the frame. Plus, I like that wide-angle look for car photography because of the extra drama they produce.
I missed having a flippy screen, which prevented me from making the kind of low angle or "Hail Mary" shots I like to make at car shows to minimize background clutter. When I mentioned this to my wife, Nikon fan girl Mary, she told me, "I don't care about the flippy screen." Different strokes.
The lens was as much fun to use as I thought it would be but not without a caveat. Even with the lens hood in place, the front element of this lens is vulnerable and based on my experience I would suggest adding a 72mm Hoya alpha MC UV ($26.01) or similar filter for protection. At the car show, I got a small smudge on the front element that was easily cleaned with a LensPen but I was more careful when shooting this lens for the rest of the review.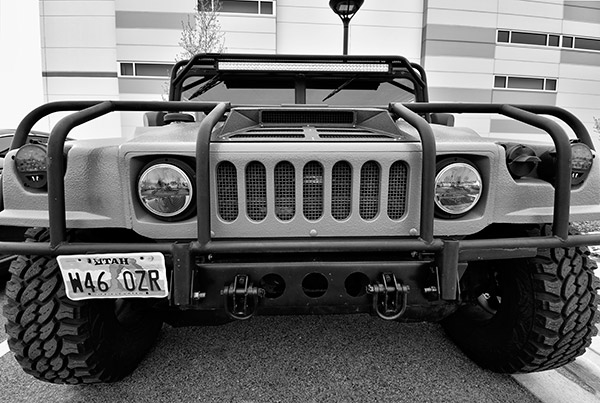 One of the advantages of purchasing the latest body from a manufacturer is that even if it has the same or similar sensor as the previous model, it's been my experience that every new camera has notably improved low-light performance over the last model. The Nikon D3500, like the D3400, has an ISO range of 100 to 25,600. Although I was not able to do a head-to-head comparison between the two models I did shoot the D3500 at its highest ISO at the giant Jacks and Ball sculptures in Parker Colorado's Discovery Park.
Not surprisingly, the final image is noisy with multicolored accumulative noise in JPEG files but not annoying so. I shot Raw+JPEG of almost all images during my testing and interestingly, at least to me, the noise is somewhat mitigated and neutral in tone in the NEF format Raw files of the same shots. Only you can determine how much noise is too much, so I would urge you to shoot some ISO brackets and determine your personal noise sweet spot.
For me, the noise level at the Nikon D3500's maximum ISO was acceptable. OK, I might not shoot a child's portrait at 25,600 but 'ya never know. My only problem in shooting these images was the D3500's lack of a flippy screen. Read the captions for details.
I wanted to try the Nikon D3500 in my studio shooting some portraits but there is no budget in these reviews to hire a model and I was unsuccessful in finding models willing to pose for free during the time I had the camera. Mary did borrow the camera from time to time (she loved it) and used it to make an available light portrait of me for the Bio section of my Web site. You can check it out there if you're curious.
Spring is late coming to my corner of Colorado. Here on Daisy Hill we're coping with the aftermath of two bomb cyclone-spawned blizzards but in the interest of writing a comprehensive review of the Nikon D3500, I slapped on the 18-55mm lens, put the camera in Landscape mode and went for a walk to Bingham Lake Park.
While strolling around the lake, I looked westward toward the snow-covered Ricky Mountains and thought to myself, "these are the good old days." The Nikon D3500 makes the perfect camera to take with you on a walk, you hardly notice its weight on your shoulder and the image quality is heard to beat for such a compact package.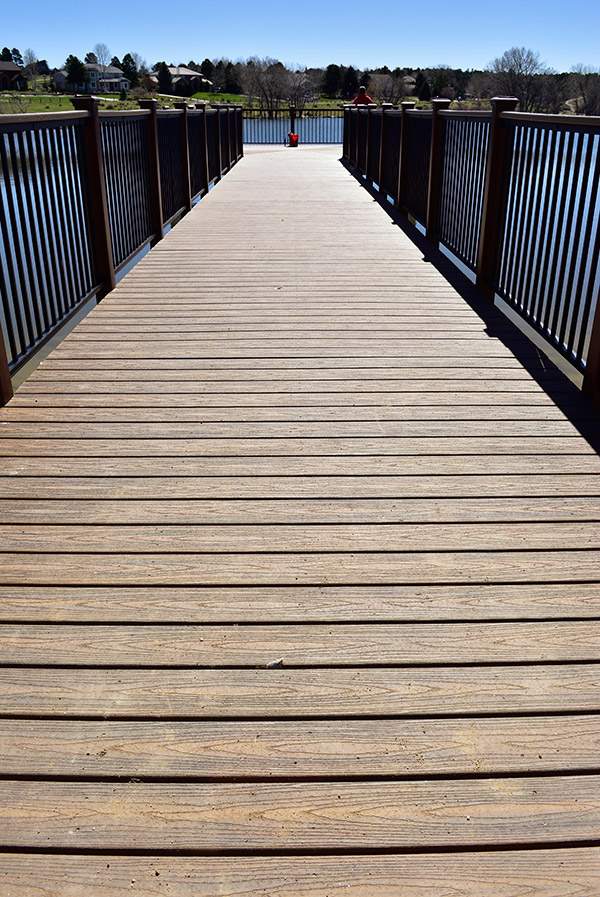 My last photo excursion was to the historic town of Castle Rock, Colorado. I figured since the AF-P DX Nikkor 10-20mm f/4.5-5.6G VR lens was so well suited to architecture, I thought it would be great to photograph the historical buildings in the town. I was right but, at the same time, I was wrong too because the lens worked so well as an all-around optic that I constantly found myself using it make close-up shots of the wood and stone textures on the buildings as well, solidifying my recommendation of purchasing the lens as the most versatile "next" lens to expand your Nikon system.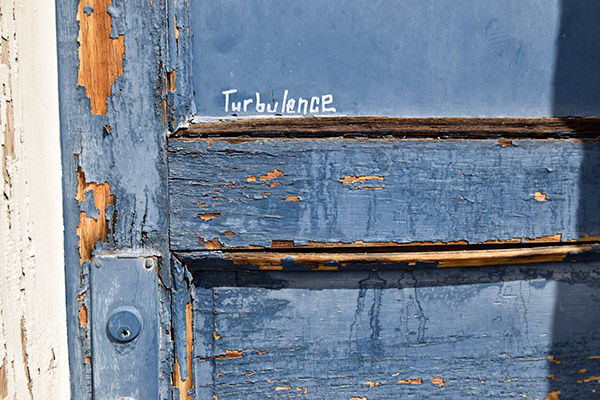 Since the Nikon D3500 is compact, it seems like it could be a useful vlogging camera but there's no flippy screen and according to YouTube vlogger Kasey Stern, you might as well, "shoot yourself in the foot with a BB gun." I don't own a BB gun but decided to try vlogging with the camera anyway.
I was concerned about sound quality from the built-in mic and it was unexpectedly good, but its omnidirectional mic did pick up distracting sounds outside. The D3500 has three AF area modes for Live View/movie mode: Face-priority, Wide-area AF, Normal-area and Subject-tracking AF but I was never able to shoot any vlog footage that was totally in focus even for a few minutes.
Manual focus might work if I could be in two places at once. When it was in focus, however, the video looked really good. This is not just a criticism of the Nikon D3500; many DSLRs and some mirrorless cameras struggle with AF when shooting video. I understand that Nikon's Z-series mirrorless cameras have exceptional AF with video, so maybe the feature will trickle down to other cameras in their line-up. See for yourself…
It seems like we've moved past the time when software CDs were included in the box with entry-level cameras, but you can download a free copy of Capture NX-D from Nikon's Download Center. Capture NX-D is a relatively pleasant program that you can use for viewing and working with Raw files if only to import them into your favorite image editing program, if it doesn't support this version of Nikon's NEF format. In the box, there's a thin document called User's Manual" but is really more like a Quick Start Guide, which is all Nikon (and me) expect most people to read anyway.
Conclusion
The Nikon D3500 is a great entry-level DSLR for still photography and adequate for shooting video of a kid's birthday or soccer game but challenging to use as a vlogging tool. Image quality from the Nikon D3500 is surprisingly good for a camera of this price point; a trend my friend Cliff Lawson says is because, "there are really no bad cameras these days."
Under less than optimum lighting conditions, the D3500's JPEG files can appear a tad oversharpened and a tiny bit underexposed. Tip: Don't be afraid to chimp and use the exposure compensation button conveniently located under your right finger. Outdoors under daylight conditions, exposures were noticeably better and more consistent. NEF format Raw files, on the other hand were always impressive.
If you're looking for your first DSLR, the Nikon D3500 is hard to beat. The image quality is excellent and the camera's build quality if pretty good. While maybe I kvetched too much about the camera's lack of a flippy screen, I believe that the Nikon D3500 represents an outstanding bargain for a photographer's first DSLR.
Back in the film days, Joe Farace shot Nikon 35mm film cameras exclusively. In fact, one of his earliest cameras reviews for Shutterbug was on the Nikon N90s film camera with its new-fangled autofocus. Mary is a die-hard Nikon shooter who shoots their DSLRs and owns a mirrorless Nikon V1 camera she calls her "art camera." If you would like to see the specific equipment inside Joe's gear closet or want to read more about shooting with entry-level camera, visit www.joefarace.com or www.joefaraceshootscars.com.

FEATURED VIDEO