Pentax K-1 Mark II DSLR Review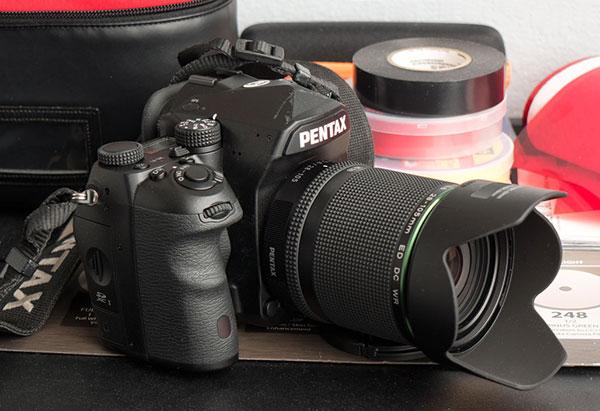 For me, the Mark II designation forever conjures up images of the classic Jaguar Mark 2 automobile, but this new Pentax K-1 II DSLR may change my mind. While testing the original Pentax K-1 for Shutterbug, I was impressed by its outstanding construction and image quality. That thing was built like a tank with styling reminiscent of the classic medium format Pentax 67.
Looking at the comparison photo of the Pentax K-1 and K-1 Mark II below, the Mark II seems slightly smaller, but they are the same width, height and depth. And both weigh 2.2 pounds. In 2016, the original model cost $1,796.95, and while the Mark II goes for $1,996.95, adjusting the Mark I's price for inflation makes it $2,034.89, so I guess that's a good deal.
Let's take a closer look at this long-awaited full-frame follow-up to the long-awaited full-frame K-1 and find out if version II hits the mark.
What's New
The Pentax K-1 Mark II is built on a stainless steel and magnesium-alloy chassis with weather sealing at 87 points, making it capable in less-than-friendly environments along with an ability to handle temperatures down to 14 degrees F. The Pentax K-1 Mark II's optical viewfinder provides 100% coverage with a 0.7x magnification, while the rear 3.2-inch LCD has a "cross-tilt" design.
Most cameras' LCD screens are useless outdoors and this one seems especially sensitive to contrasty subjects. An Outdoor View Setting menu lets you increase brightness in two steps and helps somewhat. Night shooters will appreciate the submarine-style Nighttime Vision LED Display option that makes everything Seaview-style red. All menus are a model of clarity and functionality that other manufacturers would do well to emulate.
The Pentax K-1 Mark II uses a full-frame 36.4-megapixel CMOS sensor without an optical low-pass filter and a 14-bit Prime IV image processor. Lack of this filter can cause aliasing or moiré under certain conditions and with certain subjects, so the camera includes a Filter Simulator that shifts the sensor mimicking the effects of a physical filter.
To reduce noise and increase clarity and color accuracy, the Pentax K-1 Mark II's image processor has a Ricoh-developed Accelerator Unit boosting sensitivity up to ISO 819,200 for shooting in extreme low light. Think black cat in a coalmine. The SAFOX 12 AF system has a total of 33 AF points, of which 25 are cross-type and three f/2.8 luminance sensors to maximize performance. That system operates down to minus three EV using 25 center sensors.
To minimize camera shake when shooting handheld, the Pentax K-1 Mark II has a built-in five-axis shake reduction system to counter camera movement for up to five stops with every K-mount lens ever made. The IBIS uses Pixel Shift Resolution II to leverage sensor movement to record and merge sequential frames producing greater color detail and resolution when shooting handheld. For tripod shooting, an Image Composition Assist function lets you to shift the sensor up/down, left/right as well as rotating to adjust composition without moving the camera.
The Pentax K-1 Mark II has with two SDXC card slots that can be configured for backup, splitting storage of JPEG and Raw files or overflow when the first card is filled. You can record images in DNG Raw, Pentax Raw (PEF) or JPEG with selectable image sizes of full frame, APS-C and 1:1 resolutions. Built-in Wi-Fi is available for wireless remote control and image transfer with built-in GPS lets you geotag images.
The Pentax K-1 Mark II can shoot still images up to 4.4 fps along with recording HD video at up to 30p or 60i using H.264 compression. When shooting in HD 720p, users can shoot at up to 60p. The camera is NTSC/PAL switchable and it is equipped with headphone and microphone jacks.
Lens Tested
Almost all of the 24 million K-mount lenses introduced since 1975 should work with the Pentax K-1 Mark II. For this review, I received the Pentax-D FA 28-105mm f/3.5-5.6 ED DC WR ($496.90) that's also available as a package with the Mark II for $2,396.95 as a kit. If you don't already have this focal length range in K-mount, go for the bundle. The lens has ED glass elements to control chromatic aberrations and reduce color fringing.
To protect it while reducing flare and ghosting, the lens has Super Protect and HD multi-layer coatings along with eight seals making it as dust and water-resistant as the camera. There's even a nice lens hood included. It's Quick-Shift feature lets you switch between auto and manual focusing while focusing as close as 19.7-inches, which turned out to be not too bad when shooting at 105mm.
Off to my wall of well-laid bricks: At 28mm wide open, the image exhibited slight vignetting at the corners with edge-to-edge sharpness varying from acceptably sharp to crisp. At f/4 vignetting starts to fade and is totally gone by f/7.1 with f/8 being the "sweet spot" as is typical is for lenses of this design. At 105mm wide open (f/4) vignetting in the corners is slight, noticeably fading at f/6.3, almost gone by f/7.1 but totally gone and impressively sharp corner-to-corner at f/8.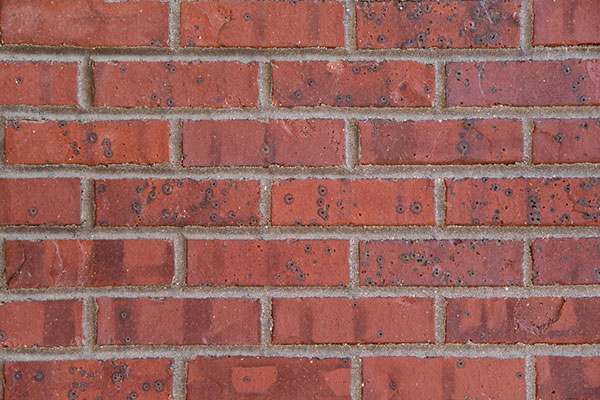 In the Field
My wife Mary walked into my office, saw the Pentax K-1 Mark II sitting on my desk and said, "It's big. It's like a real camera." The funny thing is that the Mark II's body is about the same size as my mirrorless Lumix GH5 with Panasonic's battery grip attached. The biggest difference is the size of lenses needed to cover a 17.3 x 13 mm chip vs. one measuring 35.9 x 24 mm.
My first test subject is typically the Gazebo in O'Brian Park in Parker, Colorado so I drove down Daisy Hill to photograph it before heading off to my wall o'bricks for lens testing. It's no secret that I'm a fan of mirrorless cameras but walking up and down Mainstreet (yes, it's one word) the Pentax K-1 Mark II didn't feel awkward, helped no doubt by its excellent ergonomics and intuitive control placement. The nice thing about Mainstreet is that you never know what you'll find when strolling. Outside one of the charming shops lining the street was parked a pristine 1957 Chevrolet Nomad.
Like any self-respecting DSLR these days, the Pentax K-1 Mark II offers a Live View function, and it's the simplest and easiest to access of any DSLR I've tried. The Live View feature is something I used frequently with the tilting LCD screen to shoot from low angles. I also used it to for some macro-style shots, captured at arm's length, when I couldn't get physically close to the subject.
I was even more impressed when opening the Pentax K-1 Mark II's big 36.4-megapixel Raw files on my computer; they were big, sharp and beautiful. Big files are nice to look at but make sure your computer can handle 50MB image files without struggling.
For SOOC (Straight Out of the Camera) fans, the Pentax K-1 Mark II's JPEG files take up about 22MB, which is still not small. If you're concerned about handling images of that size, you can use one of the options in the Crop menu previously mentioned to create something more compact.
When you select the APS-C option (9MB files) the viewfinder displays a black rectangle indicating the area of the image being captured. Even with full-size JPEG files, Photoshop reminded me performance might be affected when using the Save for Web command.
While my computer was somewhat slow to load the Raw and JPEG files, I wouldn't consider functionality to be sluggish. More RAM would probably help.
I headed down the road to the Hidden Mesa Open Space, originally an area settled by Native Americans until 1872 when William Brian established the homestead that exists today. One of the features I couldn't find described in any Pentax/Ricoh literature but is a menu choice, is the availability of digital filers, including Extract Color, Replace Color, Toy Camera, Retro, High Contrast, Shading, Invert Color, Unicolor Bold and Bold Monochrome. I liked the Toy Camera filter and used it to photograph the Brian farmhouse.
For some reason the Pentax K-1 Mark II's other monochrome mode is hidden behind a Custom Image function for applying the "preferred finishing touch." The key word here is finishing. Those options include Bright, Natural, Portrait, Landscape, Vibrant, Radiant, Muted, Flat, Bleach Bypass, Reversal Film and Cross Processing. Even after reading the manual on-line, I wasn't able to understand and implement this feature, so I gave up.
"As the sun sets slowly in the west…" I headed back to Mainstreet to test the Pentax K-1 Mark II's highest ISO setting. The Mark I has a maximum ISO setting of 204,800 and based on my testing at the time I found it to be useless. To paraphrase Ford Prefect, the Mark II's 819,200 maximum setting is "mostly useless." While shooting an ISO bracket, starting at 819,200 image noise started showing notable improvement at 102,400 and was more than acceptable at 51,200, a setting, when you think about it, should work under most challenging lighting conditions.
The Pentax K-1 Mark II was just at home in the studio as on location. My last session with the camera was during a geek chic shoot with model Erin Valakari in my home studio. The Pentax-D FA 28-105mm f/3.5-5.6 ED DC WR was a perfect choice for the studio and I was able to get everything from full length to three quarter shots at 105mm from about 12 feet from the subject. (For some reason, Shutterbug readers like to know this stuff.)
For the illustration, I measured output from the three Paul C Buff monolights using a handheld Gossen meter, made a test shot to check the histogram, opened aperture by one third of a stop and bam! Perfect exposure, perfect histogram.
Conclusion
While bargain hunters might want to pick up any of the 36.4MP Pentax K-1 Mark I DSLRs ($1,696.95) that are still available, there's no way around the fact that the new Mark II version is simply an amazing image-making machine. Its brutal yet brilliant design make it a uniquely no-compromise camera with an oversized personality that might cause you to consider switching systems if you're currently aligned with one of the competing camera brands. On my blog I wrote a post called "I'm Not Switching Camera Systems" that boils down to one point: "I can't afford it." If that describes you, people shooting with systems that haven't been upgraded in a while might look to the horizon waiting for their ship to come in. The Pentax K-1 Mark II is worth the wait. Pentaxians who don't already have a K-1 should save their pennies and add the Mark II if they can. The Pentax K-1 and now the Mark II are strong arguments for people looking for a do-anything full-frame DSLR.
Joe Farace was the author of Magic Lantern Guides: Pentax K100D/K110D, which was the company's first DSLR. Since then he's reviewed and tested many Pentax cameras for Shutterbug, including the MX-1, K-X, K-5, K-30, K-1 Mark I and not to be confused with the K-1, the K-01. If you would like to see the kind of equipment that's in his actual gear closet, visit www.joefarace.com or www.joefaraceshootscars.com and click on "Gear."

FEATURED VIDEO