Nikon D780 Review: This Full-Frame DSLR Is a Beauty and a Beast Too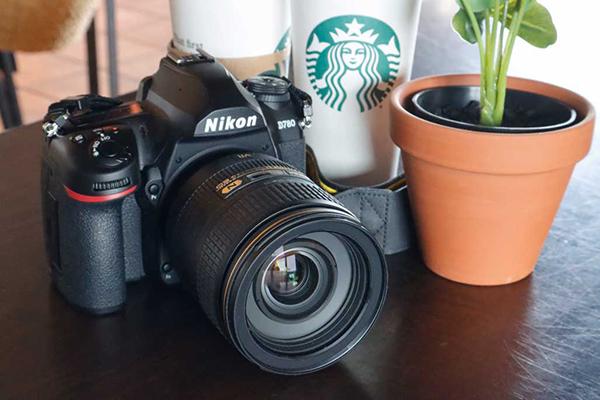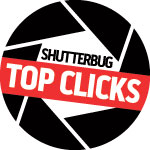 The 24.5MP Nikon D780 ($2,296.95) is a DSLR. Remember those? The D780, which was introduced by Nikon in January, is a "throwback" camera in other ways as well. It uses the venerable F-mount introduced on the Nikon F in 1959 and features a 44mm throat with a 46.5mm flange-to-focal plane distance.
The Nikon D780 also has a flippy mirror that jumps out of the way when making an exposure. SLR mirror technology in 2020. Imagine that.
But because the D780 has features similar to Nikon's mirrorless 24.5-megapixel Z6, some pundits have referred to this new camera as a hybrid or bridge mirrorless/DSLR. It is not.
By comparison, Nikon's mirrorless Z6 has a 55mm throat with a 16mm flange-to-focal plane distance and doesn't have a mirror. What the Nikon Z6 does have and what the D780 notably lacks but tries to make up for with the stabilized AF-S Nikkor 24-120mm f/4G ED VR kit lens is IBIS (In Body Image Stabilization).
On the other hand, what the Nikon D780 does have, other than a higher price tag, is the best body design since Nikon's landmark F2. But the Nikon D780 is more than just another pretty face. Let's look closer in this Nikon D780 review.
A New Kind of DSLR?
Fueling the mirrorless/DSLR confusion is Nikon's own admission that the D780 is "new kind of DSLR" that includes "features from the Nikon Z series." But let me repeat myself: the Nikon D780 is a DSLR!
Make no mistake about it though, the D780 is a serious camera; it has two UHS-II SD memory card slots but no XQD slots. The Nikon Z6, Z7 and Z50 mirrorless cameras have a single card slot with an XQD slot in the two former models and an UHS-I SD memory card slot in the latter.
Are twin card slots a necessity? If you are going to build a camera like the Nikon D780, which is obviously aimed at professionals, I think you need two card slots and maybe offer a battery grip, like the D750's optional MB-D16.
But wait; there are no pins on the D780's base to accommodate a battery grip. Maybe the reason for this lack is that the D780 is already a big 'un.
Weighing in at 1.85 pounds, the D780's body is slightly heavier than the six-year-old D750, which is its predecessor. Adding the 24-120mm kit lens' 1.56 pounds of weight brings the entire package up to 3.41 pounds.
Now there are those people to whom shooting with a big camera signifies solidity and professionalism and I should know; I'm married to one of them. But there are others, moi for example, who feel the opposite. Nevertheless, I will, as they say, press on regardless.
What's New?
The Nikon D780's full-frame CMOS sensor along with Nikon's EXPEED 6 processor together enable a normal sensitivity range from ISO 100-51,200, which can be expanded to ISO 50-204,800, if you absolutely, positively must go there. To their credit, Nikon doesn't require you to do menu dives to unlock these settings, but the actual numbers are hidden behind monikers like Hi 2.0, for 204,800.
Unlike many cameras including some of Nikon's own, the useful Auto ISO setting is only available in "Green Mode," the totally automated setting most used by beginners. Implementation of Auto ISO on the D780 may be a Nikon quirk (or feature) but it's something that I use when the lighting conditions gets iffy and playing the "guess the ISO" game takes too much time.
The Nikon D780's sensor features a BSI (back side illuminated) design for "heightened clarity and reduced noise" that is why I'll test the 204,800 ISO setting to, you know, see what happens.
This sensor also permits UHD 4K video recording up to 30 fps using either full-frame or cropped areas. Full HD recording up to 120 fps is available, too. (More about video later.)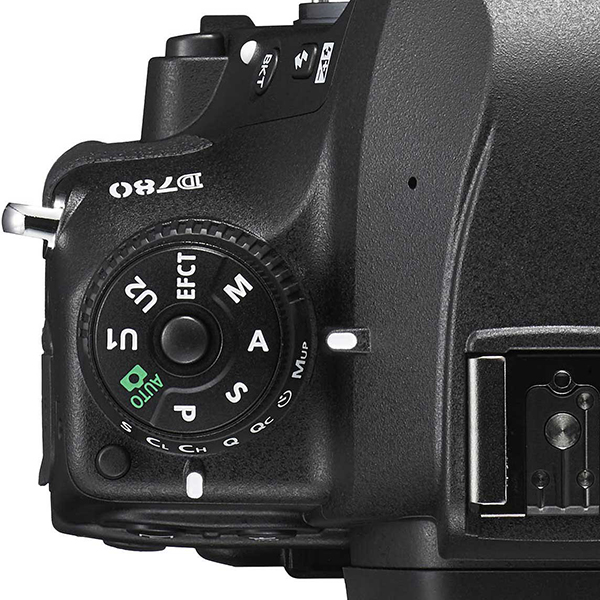 There's a 0.7x-magnification 100% coverage optical viewfinder along with 7 frames per second (fps) shooting rate, or 12 fps in Live View. Keeping everything in focus is a 51-point phase-detection autofocus system with 15 cross-type points with 11 points sensitive to an aperture value of f/8, something sports and wildlife photographers should find invaluable.
Out here in the real world, the Nikon D780 snapped into focus with amazing alacrity, more so than any DSLR or mirrorless camera I've used thus far. When working in Live View or recording video, the D780 uses a 273-point Hybrid AF system that blends on-sensor phase-detection points along with contrast-detection for increased performance and improved subject tracking, including support for Eye-Detection AF.
3D Tracking is part of the D780's intelligent Scene Recognition System and helps maintain focus on moving subjects when shooting at high continuous speeds. Intelligent Scene Recognition with 3D Color Matrix Metering III utilizes an 180,000-pixel RGB sensor to evaluate a scene to determine exposure and white balance.
According to Nikon, the information that's gathered is checked against onboard reference images to ensure consistency from image to image in regard to exposure, white balance, i-TTL flash settings and subject-tracking AF. Yet, as I found in my field tests, the D780 exposure modes struggled in snowy outdoor settings when lighting conditions were flat and muddy.
There is a non-articulating but tilting 3.2-inch LCD touchscreen on back of the D780 and the view is spectacular on its 2.36m-dot display. You'll find is the inevitable built-in Wi-Fi and Bluetooth for wireless file transfer along with remote camera control from a mobile device, features I seldom use on any camera.
The D780's EN-EL15b lithium-ion battery seems tiny when compared to the camera's bulked up body, but Nikon claims it provides approximately 2260 shots per charge, which would probably not be the case with the battery dependent EVF found on the Z6. Bottom line for the D780: Running out of battery power was never a concern for me.
For Video Shooters
The Nikon D780 offers UHD 4K recording using either a full-frame or DX crop in 30, 25, or 24p frame rates. In DX mode, a 24mm lens has the field-of-view equivalent to a 36mm lens.
Uncompressed files can be saved to an optional external recorder via the camera's HDMI jack. You can output 10-bit data over the HDMI connection too. For smoother handheld shooting, there's an Electronic VR function along with Focus Peaking for manual focus including a Zebra Stripes option to detect over-exposed areas. In-camera time-lapse recording makes it possible to record sequential 2MP stills at 120 fps.
For serious video shooters, the D780 integrates N-Log gamma for capturing flat-looking footage to maximize dynamic range and enhance color grading in post-production. HLG (Hybrid Log Gamma) can be used to produce HDR content.
Audio recording is handled via a built-in stereo microphone, but an optional external mic can be added via the 3.5mm stereo jack with live monitoring possible through a built-in headphone jack. Yet with all these video-centric features the D780 hobbles its video capabilities with a maximum recording time of 29 minutes, 59 seconds. Heat, as we discover later, may be the reason.
The Kit Lens
Calling the AF-S Nikkor 24-120mm f/4G ED VR a "kit lens" is kind of a misnomer considering Nikon sells the lens by itself for $1096.95. That makes the D780 body and lens bundle at $2,796.95 a bargain.
And if you do look at the 24-120mm lens it doesn't look like most kit lenses. Build quality is quite high and it has an f/4 single aperture lens, something rare in kit zooms.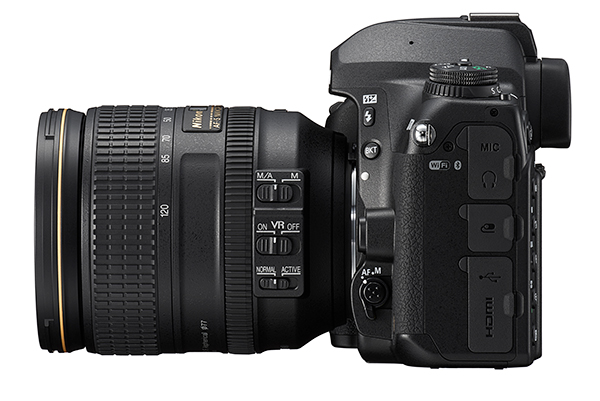 To reduce aberrations and distortions and improve contrast, clarity and color, the lens design uses two extra-low dispersion elements and three aspherical elements. Super Integrated and Nano Crystal Coatings are applied to lens elements to minimize flare and ghosting, and Nikon includes a hood, something also not standard in kit lenses although that may be a mixed blessing as I later found.
The lens has VR image stabilization to minimize camera shake with somewhere between 3.5 and four stops of image stabilization. The exact amount is not listed in the specs; it's just a guess.
Much like Rolls Royce states that its horsepower is "adequate," Nikon says VR helps minimize "the appearance of camera shake to benefit shooting handheld in difficult lighting conditions." Theoretically, a heavier camera should help keep a camera steady too; I think Newton said that.
Based on my experience especially when shooting in low light situations, a combination of body weight and lens stabilization was not 100% effective. I suggest you hedge your bets by making sure the ISO setting is high enough to produce comfortable handheld shutter speeds, just in case.
The lens's Silent Wave Motor is blazingly fast and smooth with quiet focusing when shooting video. It focuses as close as 17.7-inches and I tried some macro photography with the lens at 120mm and near wide open at f/5 the depth-of-field was extremely shallow, so pick something big to focus on.
The Nikkor 24-120mm f/4G ED VR lens has nine rounded diaphragm blades producing unremarkable but, at the same time, not unpleasant bokeh. It has a 77mm filter size and with such a large front element, some kind of protection would be advisable. After all, a Tiffen 77mm UV Protector filter is only $14.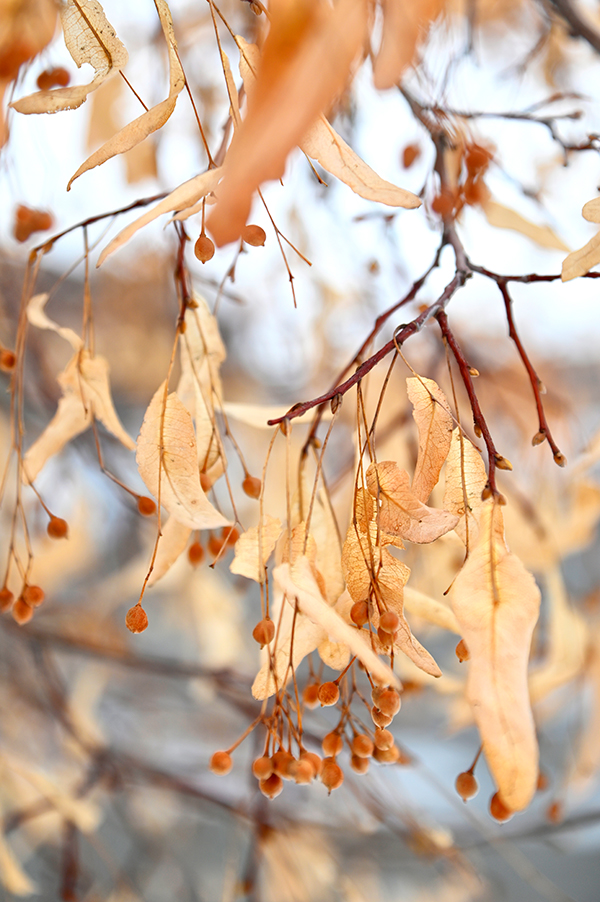 On, as it turned out, one of the last sunny days I would encounter for a long time I set out to photograph my wall of well-laid bricks to test the 24-120mm f/4G ED VR lens. As expected for a lens that looks great on paper, images are really sharp corner-to-corner with slight corner vignetting at f/4 that goes away when you get to f/5.6.
At 24mm, there is visible barrel distortion that doesn't go away at any aperture. At 120mm, the lens is sharp corner-to-corner with ever so slight vignetting in the corners that disappears by f/4.5. At this focal length, distortion is absent from my test image files.
For 2020, I'm also testing for Longitudinal Chromatic Aberration aka LOCA. This effect occurs when a lens can't focus different colors in the same focal plane and when it occurs produces a magenta or green halo around the edges of objects.
The 24-120mm f/4G ED VR lens passed this test with flying colors. The lens produced pretty nice looking sunstars when I stopped it down to f/22, its smallest aperture. I give it an eight on the Farace Sunstar Scale.

Performance in the Field
Almost immediately after the sunny day that I photographed the brick wall, the local weather changed dramatically with temperatures plunging into single digits with off and on snowfall. Nikon says the operating temperature range of the D780 is between 32 to 104 degrees F and when it warmed up to 13 degrees, I went outdoors on Daisy Hill with light snow falling to see how well the camera performed. Like a Timex watch, it took a lickin' and I kept on clickin'.
I shot the snowy photograph behind my home as a Raw+JPEG files using the cameras HDR mode that created the image shown when viewed on the camera's high-res LCD screen and in Nikon's Capture NX-D software. The only problem was that while the Raw file was viewable in Nikon's software as a thumbnail, I could not open it for processing. I am sure that will be fixed in a software update, so in the meantime, the image you see is from the HDR JPEG file.
Since the weather wasn't improving and my loan agreement with Nikon was ticking, I waited until it warmed up into the twenties before heading out to Parker to photograph the gazebo in O'Brien Park to keep faithful readers, especially Todd Abbotts, happy. The first thing I noticed is that while I may complain about the size of D780 throughout this review, when I pulled on my wooly, fingerless REI gloves, my attitude changed dramatically. The D780 is delightful to use when wearing gloves, something cold weather nature and wildlife shooters will be glad to know.
On a heavily overcast day, Nikon's various exposure modes struggled to keep up with the murky lighting and snow-filled images, so almost every shot that I made required applying exposure compensation from between plus one to plus two stops. So, when the lighting gets iffy, be sure to make the time to look at the LCD and more importantly, each image's histogram. Nevertheless, the gazebo ended up looking bleak and a little bit sad then photographed under this muddy light.
In Live View and shooting at low-angle images, the D780's non-articulated screen is awkward to use if you want to shoot vertical images. Yes, you can do it, but some gymnastic skills are required. A fully articulated screen would make creating vertical images in Live View easier and also encourage shooting photographs, especially portraits.
I went looking for something colorful to photograph and saw the kid's playground in O'Brien Park. Since it was full of snow there were no kids around so I could focus on the playground equipment's shapes and color. The best images, to me, were verticals, so shooting in Live View with the D780 tilting screen was challenging.
With a memory card placed in each of the camera's two slots—one for JPEGs the other for Raw files—the D780 occasionally became sluggish, both in its ability to chimp images and in the time spent writing the image files to the cards. To be fair, I was using slower and more affordable SanDisk Ultra cards.
The camera is designed to work with UHS-II cards that support advanced DSLR functions including continuous shutter bursts and rapid shooting. For budget-minded shooters, a more prudent approach and one I quickly adopted was using the slot two card as overflow, while still shooting in Raw+JPEG format. If you can afford faster UHS-II cards, you'll enjoy the bump in performance.
Not that setting up memory card allocation that way, or any way, is all that easy. Nikon's menu structure in commendably less confusing than Olympus or Sony's but their method of assigning how captured files are assigned to each card is not as clear as other manufacturer's approach and it took me a few tries to figure it out.
Once again, the camera performed flawlessly in temperatures below its stated operating range; I however did not. Although Eddie Bauer helped. When the tips of the fingers on my right hand, the one I recently had surgery on, became numb, I called it quits and went home to warm up with a cup of hot chocolate.
Being a sucker for punishment, on another day when it was sunny but a chilly 24 degrees, I headed to McCabe Meadows to photograph my favorite tree. Yes, I have a favorite tree, not a favorite species and I'm not sure what species this tree is other than it's old and has an interesting shape.
Something else that has an interesting shape is the lens hood Nikon includes with the AF-S Nikkor 24-120mm f/4G ED VR kit lens. If there is any sign of cost cutting in this body/lens combo, it's the hood.
It's possible to mount the lens hood so that it looks properly mounted but is in fact not. You won't get the bad news – aka vignetted images – until you look at them on your computer; it's not all that visible on the LCD screen. Tip: Double check that the lens hood is securely mounted before shooting. I quit shooting when my fingers got numb again and in other weather-related news.
Image Quality
I don't know if they had Cars and Coffee in February because I was not able to get my wife's Beetle (my current ride) out of the garage and down the road because of a snowstorm. So, to get my expected car photographs for this review I headed to the Gallery at the Vehicle Vault and after paying $12 at the door had access to a beautiful and eclectic collection of cars.
But I had an ulterior motive other than just photographing some nicely restored cars. I knew that the Gallery is really dark, so I wanted to test the D780's high ISO settings. What did I find?
If you take a look at the photo of the Texaco gasoline tanker truck, the noise at ISO 204,800 is noticeable but not objectionable as with other DSLRs that I have reviewed with six-digit ISO settings. Most of the images I shot in the Gallery were around ISO 8000 and while that setting may seem high, you'll have to enlarge the imaged well beyond what would be considered "normal" to see any hint of noise. In this respect the D780 is remarkable.
I always try to shoot some video with each camera I review and the clips I shot were not only sharp as befits a full frame DSLR, but the files were also noticeably larger. The last video I shot for Shutterbug with an APS-C sensor camera was 873MB, while this video, of similar length, was 3.84GB.
Since my modest computer combined with using an older version of iMovie (10.1.8) was able to handle the file I'm guessing yours will too. After all, if you're shooting with a D780 your computer is going to have to be able to handle a 17MB JPEG file or 23MB Raw still image file as well. For audio capture on the video I used an external Rode VideoMic but the built-in mic should work well in all but the nosiest environments unless you really wanted to capture all that noise.
During all my video shooting, the camera's autofocus performed fairly well but you may notice that when I moved my hands about in an animated manner (I am of Italian descent), the D780 wasn't sure where to focus. During those few seconds, the AF pulsed but quickly shifted focus back to my face after my hands calmed down.
I typically use Vimeo to host these videos and the compression algorithm they used for this video did it no favors and seems softer than normal. The original footage was as snappy as you could want. Something I did notice when shooting video clips shorter than Nikon's 30-minute limit is that after I removed the memory card from the camera it was quite warm. But since the SanDisk memory card I was using was rated for temperatures from -13 to 176 degrees F, I wasn't worried (I looked it up) but it's something serious video shooters should keep in mind.
Conclusion
Even with its much larger lens mount compared to the D780, the Nikon Z6 body weighs just 1.29 pounds and costs $1,796.95. Who knew mirrors were so heavy and expensive? Bulk and cost aside, the Nikon D780 is a beautifully crafted and impeccably assembled camera that, while it was heavy in my US medium paws, felt "just right" to my wife Mary.
And to beat the entire DSLR vs. mirrorless controversy to death just one more time, the Internet is abuzz with photographers claiming that optical viewfinders don't produce eyestrain the way EVF's (possibly) do. While I could not find any definitive medical data on this idea, the Mayo Clinic's website states, "Eyestrain is a common condition that occurs when your eyes get tired from intense use, such as while driving long distances or staring at computer screens and other digital devices." All of which makes me wonder if chimping images on a DSLR's LCD screen counts as "other digital devices." Or maybe we'll find in the future that the film Sleeper was right and EVF's and "cheeseburgers are good for you," so who knows?
This D780 is clearly designed for those Nikon shooters who have lots of F-mount lenses and are not yet convinced that mirrorless bodies are the way forward…for them. And if that description sounds familiar, you won't find another full-frame Nikon that better delivers a combination of high-quality images and video along with a complete set of contemporary features for the 2020's.
Pros
+ State-of-the-art full-frame DSLR; it doesn't get much better than this
+ Excellent still and video performance
+ Top notch build quality; have we reached peak DSLR?
Cons
- More expensive than the mirrorless Z6 that even Nikon compares it to
- May be too large for photographers with smaller hands
- Kit lens doesn't live up to my expectations
Nikon D780 Pricing
Buy the Nikon D780 (body only) on Amazon for $2296.95.
Buy the Nikon D780 as a kit with the 24-120mm f/4G ED VR lens on Amazon for $2796.95.
(As an Amazon Associate, Shutterbug earns from qualifying purchases linked in this story.)
Back in the 1970's when Joe got serious about photography he was a Nikon shooter, starting with a Nikon F before and then moving onto the then-new F2 and all of its variants up to the F2SB. Encouraged by a former Shutterbug editor, he dallied with Contax before moving to Canon digital cameras and his current fixation on Micro Four-thirds cameras. When Mary got serious about photography she was a Canon shooter and after flirting with Olympus became, what else, a Nikon shooter. If you would like to see the specific equipment that's inside Joe's gear closet that includes a number of DSLR and mirrorless cameras and lenses, please visit www.joefarace.com or www.joefaraceshootscars.com.

FEATURED VIDEO