Pentax K-3 III APS-C DSLR Review: If You Thought DSLRs Were Dead, Think Again!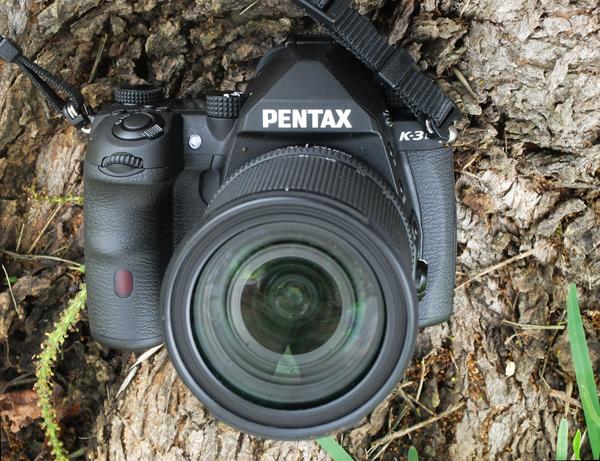 Like many "serious" photographers, I'm unapologetic about owning quite a few cameras, including a DSLR, two mirrorless systems, and a vintage 35mm SLR. My arsenal also includes an array of nice glass to support the foregoing, and a few historically interesting (but not particularly useful) models.
I've never felt compelled to upgrade my trusty Pentax K-5 DSLR that still performs admirably compared to newer cameras. That is, until the new Pentax K-3 III arrived on my doorstep.
It didn't take long to discover that this new flagship model in the Pentax APS-C series offers everything I love about my aging K-5, including superior weatherproofing, great handling, an array of logically placed physical controls, and an intuitive menu system—all in a compact solid package. Another appeal of all Pentax DSLRs, is they permit you to use just about every Pentax lens ever made (without an adapter)—from new autofocus lenses to vintage manual glass.
Two things were immediately apparent when I picked up the new K-3 III: First, the viewfinder LED readouts are considerably brighter than those in my K-5. Given my worsening eyesight, this is a big plus. Secondly, and somewhat to my surprise, the compact K-3 III is just ever so slightly larger than the K-5. In fact, the difference is almost imperceptible with the cameras placed side-to-side.
And unlike my K-5, the new flagship camera features dual memory card slots rather than just one.
Of course the real key when evaluating cameras is performance and image quality, and here the new K-3 III really shines. In summary terms, the camera features a back-illuminated CMOS sensor with 25.73 effective megapixels, an anti-aliasing filter-free optical design, a new imaging engine and accelerator unit, and a super-high sensitivity of ISO 1,600,000.
Camera Build, Layout & Handling.
Despite it's compact size for a prosumer DSLR, the new Pentax K-3 III is a pleasure to hold, in part because of its deep comfortable grip and the fact that the abundance of buttons and dials are extremely well placed. In fact, once you configure the camera to your liking (which is an easy task given the intuitive interface) it's rarely necessary to delve into the menus.
The Pentax K-3 III features front and rear dials, with three more atop the camera. One is for capture modes, and another for switching between shooting with the viewfinder and shooting with Live View, The third handy top dial enables you to quickly select the Smart function you prefer after pressing an adjacent button. The left side of the K-3 II has an AF/MF switch, a button for changing the Shake Reduction setting, a button for temporarily changing the file format, and a button for changing the AF mode or AF active area.
In addition to the typical four-way controller on the back, there's also an AE Metering/Delete button, a dedicated button for back-button focus, an AE Lock button, as well as Info and Menu buttons. There's also a joystick for moving the AF point, and a button for locking all functions so you don't inadvertently make unwanted changes.
Key Features & Performance
The bright optical viewfinder is one reason some photographers prefer DSLRs to mirrorless cameras, and the one on the K-3 III is really good. It utilizes a newly developed high-refraction glass prism to deliver a bright, wide field of view comparable to that of a full-frame camera.
Likewise, the rear 3.2-inch touchscreen LCD is extremely bright and sharp, with 1,200,000 pixels and a protective tempered-glass cover. You don't have to worry about smudging the screen with your nose while looking through the viewfinder because the eyepiece protrudes away from the screen. As good as it is, however, I was disappointed that the rear LCD is of a fixed, rather than articulated design that makes shooting from odd angles convenient.
Autofocus with the K-3 III is swift and precise, thanks to the camera's new 13-phase AF sensor with 101 focus sensors—25 of which are cross-type sensors positioned in the middle. The specs promise precision focus capabilities in light levels as low as -4EV. That, in combination with the camera's high ISO capabilities, makes the K-3 III a great tool for low light photography.
The K-3 III also utilizes a Real-time Scene Analysis system for instantly detecting a subject's face and eyes. Using advanced image-recognition, this not only improves focusing accuracy, but also assists the camera in detecting subject movement and optimizing exposure accuracy. In plain terms, it works.
For accurately capturing action subjects the K-3 III combines a new mirror-driving mechanism with its high-performance imaging engine to deliver continuous shooting with a top speed of 12fps in AF-S mode, and 11fps in AF-C mode.
Other Features
While the full-featured Pentax K-3 III offers too many capabilities to describe here, a few others are worth noting. One is the built-in SR II Shake Reduction system than delivers crisp blur-free images under a wide variety of conditions, even when using manual-focus legacy lenses. The camera compensates for vertical and horizontal shift with a claimed improvement of 5.5 shutter steps—the highest rates of any Pentax camera to date.
The K-3 III also boasts a Pixel-Shift system that captures four photos of the same scene, before automatically merging them into a single composite image with super high resolution. This mode delivers finer details and truer colors than conventional shooting.
And instead of using an anti-aliasing filter than can degrade resolution, the K-3 III simulates this effect to reduce moire patterns as effectively as an optical AA filter. Pentax notes that this function works best with shutter speeds of 1/000 sec. or slower and is not compatible with the Pixel Shift system.
Image Quality
All the images you see here were shot at the camera's highest JPEG setting. Most were captured using the lens I received with the camera; a Pentax-DA f/3.5-5.6 16-85mm ED DC WR zoom. For a bit more reach I also made a few shots with my SMC Pentax-DA f/4-5.8 55-300mm ED telephoto zoom.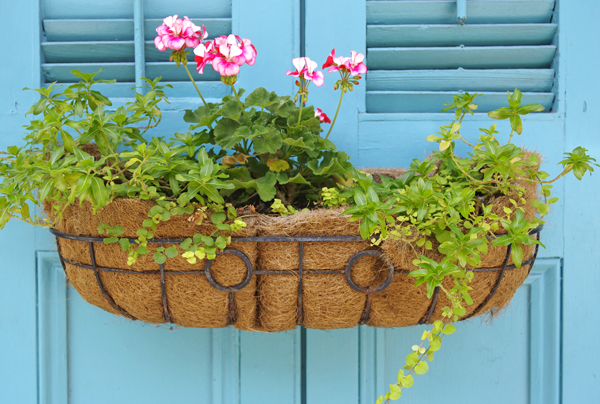 As is typically my preference, I left the image parameters at their default settings and made any necessary adjustments when processing the files. In this case, very few were needed, other than an occasional tweak with the highlight-shadow slider to compensate for operator failure (me).
As I expected, the new Pentax K-3 III delivered excellent results under a variety of shooting conditions from high noon to dusk. Exposures were consistently dead on, although I did use a bit of exposure compensation when shooting high-contrast scenes that would have caused highlight clipping with other cameras I own.
I used the camera's Auto white balance setting, which did a great job—both in bright sun, under overcast conditions, and in shade. Of course the camera enables you to choose from among several custom white balance settings that are helpful with various types of artificial illumination.
The focusing system was consistently accurate and color rendition was pleasingly natural. Images shot with the supplied 16-85mm lens were sharp with just the right amount of contrast (although the photos I made with my old 55-300mm lens did need a boost in both areas).
Conclusion
The new Pentax K-3 III was everything I had hoped for and more. And as a flagship model with a suggested retail price of $1,999 for the body, it delivers a big bang for the buck. Build quality and weather resistance are outstanding, and I really like the compact form factor and the myriad of physical controls.
Image quality is great straight out of the camera, and if you own a bunch of Pentax glass or are interested in shooting with bargain-priced vintage lenses, this upgrade is a no-brainer.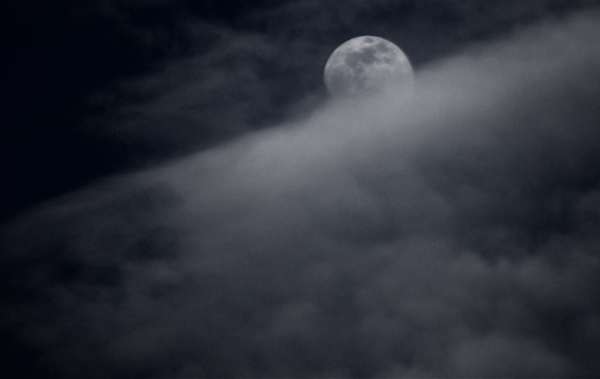 The camera's powerful D-LI90 battery delivers a respectable 800 images per change. Oddly, the K-3 III ships with a cable for charging the battery in the camera, but an external charger is not included. You can purchase the appropriate Pentax charger separately, or find a less-expensive third-party variant online.
Bottom line, despite what you may have heard, the notion that SLRs are dead is disproven by the K-3 III. After a couple weeks with this innovative new model, I can tell you that nothing is further from the truth. You can find complete details about the Pentax K-3 III on the company's website.
Scorecard
Pros
• Compact, rugged, weatherproof design
• Abundance of physical controls
• Compatibility with older Pentax lenses
• Great image quality
Cons
• Fixed, rather than articulated, rear screen
• External charger not included

FEATURED VIDEO