Watch the Nikon D5 vs Sony A9 vs Canon 1D X Mark II in a Pro Camera Shootout (VIDEO)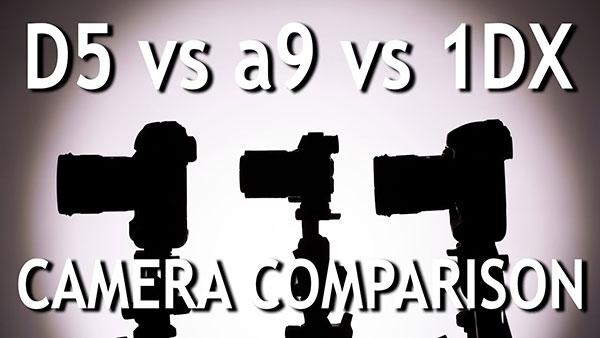 Ask just about any professional photographer what the top cameras are for capturing sports, photojournalism or wildlife and they'll likely tell you the Nikon D5, Canon 1D X Mark II or the Sony A9. These full-frame cameras are truly the cream of the crop when it comes to capturing high-quality images of fast action.
But which one of the three pro beasts is the best? That's the question the Slanted Lens tries to answer in the below camera shootout video pitting the DSLR workhorses from Nikon and Canon against the mirrorless newcomer from Sony.
In the video, Jay P. Morgan and Kenneth Merrill of the Slanted Lens put the three cameras through a series of tests while photographing a model. We won't spoil their conclusions but here's a breakdown of each section of their testing in case you want to jump around in the video to view the various results.
0:00 – Intro
3:46 – Resolution
4:56 - Dynamic Range
8:57 - Auto Focus
13:56 - ISO Test
16:53 - Video Test
20:18 - Usability and Form Factor
22:19 - Recap and Verdict
You can also view the Slanted Lens' image test results from this pro camera shootout with further commentary here. Watch more great photography videos on the Slanted Lens' on their YouTube channel, including this video where they compare the Sony A7R III vs the Sony A7 III vs the Nikon D850.
Shutterbug recently teamed up with the Slanted Lens for this video on 5 Reasons You Should Use a Telephoto Lens for Landscape Photos. If you want to see another comparison of the Nikon D5, Canon 1D X II, and the Sony A9, photographer Michael Andrew also put these pro cameras to the test here.