Canon EOS-1D X Mark II DSLR Review (Full Resolution Test Images)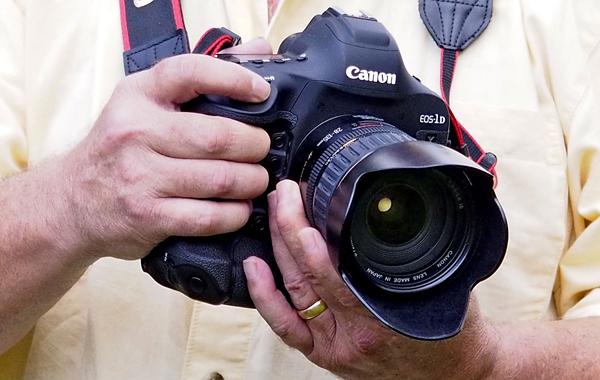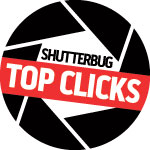 (Editor's Note: With this Field Review, the Canon EOS-1D X Mark II has received Shutterbug's new Top Clicks award for exhibiting exceptional quality. Check out our Lab Review of the Canon 1D X Mark II here and our street test video of the 1D X II in exotic Bali, Indonesia at the bottom of this story. )
I'm one of those guys who likes to sit down with a new camera, peruse the manual, familiarize myself with the controls, and configure my custom settings before heading out on a maiden voyage. But shortly after arriving in Newport, RI, to join a group of journalists testing Canon's new EOS-1D X Mark II flagship professional full frame DSLR, I was handed a camera and a bag of lenses and off we went.
My immediate impression was, "Wow, this is one hefty camera." After a quick glance at the controls as we headed over to Bannister's Wharf, my second thought was, "Hey, this is a pretty intuitive machine."
My surprise at the heft and weight of Canon's new high-speed powerhouse was undoubtedly because I do most of my shooting with a Canon 7D Mark II, an Olympus OM-D EM-5 II, and a Fujifilm X100, three cameras with a combined weight of only six ounces more than the 1D X Mark II (and that includes the built-in lens on the X100). Once I started shooting with 1D X II, however, it became abundantly clear that all is not measured in grams and ounces.
Who's it For?
Above all, the Canon 1D X Mark II is a serious camera for serious photographers with a need for speed and other pro features. It sets new benchmarks for still photographers, and offers 4K capture at 60fps (and full HD up to 120fps) for those who shoot video. With high-grade weatherproofing and a serious (if heavy) professional build, the camera is engineered for maximum durability, with a shutter designed for 400,000 actuations
For still photographers the Canon 1D X Mark II is a specialty DSLR offering optimum performance for shooting sports, wildlife and action, and the ruggedness required to keep shooting when the going gets tough or the weather doesn't cooperate. The 1D X II features a new, Canon-developed, full-frame 20.2-megapixel sensor and lets you rip off up to 170 Raw files at 14 frames per second (fps) in the continuous AF mode. And with its 61-point AF system, autofocus speed and acuity is superb—just about as fast as you can depress the shutter button.
The 1D X II features Canon's Dual DIGIC 6+ processor that delivers a crazy ISO range of 100 to 51,200, which is expandable to 409,600! Other features include an upgraded viewfinder and a refined 3.2-inched touch-screen LCD monitor with a resolution of 1.62 million dots and an anti-reflective coating. The touchscreen lets you quickly change the AF point in Live View mode and customize image magnification while shooting both stills and video.
Opportunities Galore
The folks at Canon packed plenty of great shooting opportunities into our quick, day-and-a-half itinerary—much of which was under the expert guidance of local nautical shooter and Canon Explorer of Light photographer Onne Van Der Wal. In addition to a tour of the scenic wharf, Onne took us on a late-afternoon cruise on the bay to photograph a sailboat race, an evening walk around beautiful Newport, and a short hike to visit the picturesque Castle Hill Lighthouse and the surrounding rocky shoreline.
The bag of tricks I was given included Canon's EF 24-105mm f/4L IS USM lens that was a great all-around option for candid shots in town, shipboard images of the regatta and shooting the shoreline. The ultra-wide EF 8-15mm f/4L Fisheye USM lens was helpful for capturing the entire Long Wharf Marina from the rooftop of a nearby hotel and provided my second surprise of the trip; the lens is so wide that when you pull back to 8mm you have to remove the hood—otherwise it appears in the frame.
My third lens, the Canon EF 70-200mm f/2.8L USM, proved to be my favorite. It's fast, powerful, very sharp and easy to handle without a tripod. I spent a lot of time using this fast zoom shooting tight shots of boats in the regatta, and capturing a cigarette boat blazing by at 70mph. Late in the day, the f/2.8 fixed maximum aperture was greatly appreciated.
Performance
Despite the great optics at our disposal, the real reason we were in Newport was the EOS-1D X Mark II, a camera Canon describes as a "revolution in speed and performance." And, frankly, it performed admirably throughout the trip, even though we spent some time shooting under harsh mid-day lighting conditions.
The first thing I noticed, especially in comparison to my personal gear, is that the camera is fast. Really fast. Most of my shooting involves landscape, adventure travel, and wildlife photography where the fastest subject I have to deal with is a sunbathing alligator. So it was truly exhilarating to set the camera to its high-speed continuous mode and fire away. The 1D X II delivers up to 14 fps when using the viewfinder, and 16 fps in Live View mode.
In fact, I had to laugh when our group was photographing a cigarette boat speeding past; the whirring of the cameras made me wonder how much the previous 30 seconds would have cost in film and processing in the old days.
Also contributing to the camera's performance was the CFast card provided. The camera features both a standard CompactFlash slot and a slot for CFast cards. With the CFast 2.0 card, the Canon 1D X Mark II can capture 170 full-size Raw files and JPEGs at 16fps until the card is full. Since I was too lazy to process that many images late at night in the hotel, I shot with discretion when in the high-speed shooting mode.
The CFast card actually provided the third surprise of my trip, when I returned to my hotel after the first day's shooting. Unless you're paying attention to the label on these cards, they look almost identical to a standard CompactFlash card. So when it wouldn't slide into the card reader I brought with me, I was momentarily confused. Fortunately, I found a Canon staffer who had an extra CFast reader in his room.
You may have read a late-June advisory warning Canon 1D X Mark II users about potential image-corruption issues when using SanDisk CFast card. Fortunately, shortly thereafter Canon resolved the problem with Firmware Update 1.0.2 which "incorporates countermeasures for a phenomenon in which the bottom part of still images recorded to SanDisk CFast cards become corrupted."
Focus and Metering
Focusing acuity with the Canon 1D X II was superb, with our only out-of-focus images resulting from operator failure; i.e. shooting with a long lens in late afternoon while bouncing around in a boat using an insufficiently fast shutter speed. The camera features a 61-point AF system with 41 cross-type points and improved center point sensitivity to -3EV.
All 61 points work with lenses down to f/8 for great low-light performance. In uncertain lighting conditions such as those we faced on the water, I like to link a single AF spot to the camera's spot-metering mode, which worked great on this trip. And the camera's subject tracking of the fast-moving speedboat was precise.
As for metering, whether in spot or evaluative, the camera was consistently dead on. I did all my shooting in aperture-priority, and occasionally added some exposure compensation when not using the spot-metering mode. Canon claims that the camera's advanced metering sensor and Digic 6+ processor combine to recognize subjects faster and deliver more precise AF metering and exposure compensation. Based upon my brief experience with the 1D X Mark II, I'd have to agree.
Image Quality
This is one area where there were no surprises. When you're using a $6,000 camera (body only) you expect it to be capable of delivering impressive image quality, and the Canon 1D X Mark II is definitely up to the task. Canon credits the camera's 20.2-megapixel full-frame CMOS sensor for it's enhanced performance, especially in low-light situations, and the few shots we made at high ISO speeds seemed to validate that. The sensor also utilizes an optical low-pass filter to minimize moiré and other artifacts.
And speaking of ISO, the camera features a standard range of 100-51,200, but offers expanded capabilities from ISO 50-409,600.
Our typical approach on this trip was to strive for images that could be used pretty much out of the camera, with minimal post-processing to fine-tune highlight/shadow control, contrast or saturation to our preference. To reduce processing time because of our packed schedule, all my images were captured as JPEGs. We were quite pleased with the results. Images displayed a natural, accurate color rendition, an absence of noise, and a seemingly impressive dynamic range under some very contrasty lighting conditions on the water.
The only time we did any "playing around" with Photoshop was when we failed to get an image we had envisioned of a sailboat backlit by the moon at night. Since neither the opportunity nor the moon arose, we took a mid-day shot, converted it to black-and-white, and used On1 Perfect Photo Suite 8 to simulate the effect.
Build Quality
I recall an earlier field trip to test a camera from another manufacturer when we were hurriedly handed garbage bags when conditions turned extremely dusty or it started to rain. None of that (or sea-born salt spray) is a concern with Canon's virtually bombproof 1D X Mark II. The camera features a rigid, high-strength magnesium frame and body cover, and an unsurpassed level of weather sealing with over 70 gaskets and seals.
As someone who does a lot of shooting in the humid swamps and bayous of Southern Louisiana, where torrential rain is always a possibility on the clearest of days, this level of protection from the elements is something that would put my mind at ease—especially when the skies open up and I'm in a kayak a few miles from my car. Other ruggedized features include carbon fiber shutter blades rated at up to 400,000 cycles.
In other words, don't be put off by the camera's size and weight specs; they're more than justified given what the camera delivers and the durability it offers.
Conclusion
Suffice to say, if you're looking for a fast, high-performance imaging machine that's reliable under the harshest conditions, and you have the means to afford it, the Canon 1D X Mark II is one of the best cameras in the elite professional class right now. For those who shoot landscapes, portraits or mostly static images, however, the $6,000 price (and the considerable size and weight) of the 1D X II may not be worth the payoff. For that investment, you can get Canon's very capable 50-megapixel 5DS body and some of the company's great glass.
But if you're a working pro or an advanced amateur who wants a blazing-fast camera with unsurpassed performance for photographing action, and you have the means to afford it, you might as well lay down your cash and look no further. You won't be disappointed.
Personally, I absolutely loved shooting with the Canon 1D X Mark II; it was a truly exhilarating experience. But since most of my shooting is done hiking in the mountains or while bushwhacking through the swamps of southern Louisiana, more and more often I find myself reaching for my smaller, lighter mirrorless camera rather than my EOS 7D II and larger lenses. On the other hand, I've been watching the Olympics the last couple of days, and if I close my eyes I can envision myself in Rio, firing away in with a 1D X Mark II and coming home with some amazing images. A boy can dream.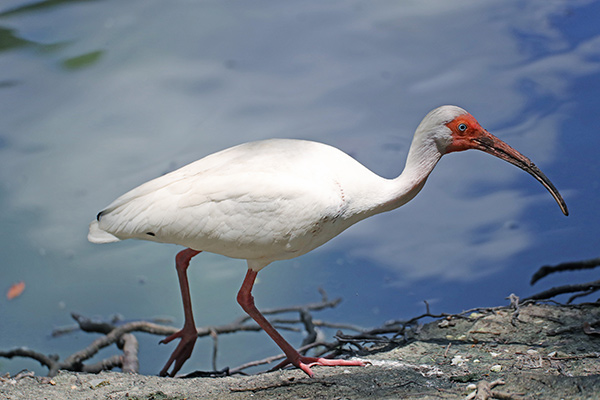 FEATURED VIDEO