Olympus OM-D E-M1X Mirrorless Camera Review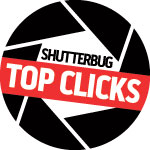 Olympus just launched the 20.4MP OM-D E-M1X, the company's latest pro-level mirrorless camera. The Olympus E-M1X is positioned alongside the E-M1 Mark II, which Shutterbug chose as one of our favorite cameras of 2017. But in many ways, the new E-M1X eclipses that older model thanks to a larger and more ergonomic camera body (with a built-in battery grip), and a host of high-end features.
Here's a rundown of the main new features of the Olympus E-M1X Micro Four Thirds mirrorless camera, which is designed for professional photographers and aspiring pros:
• 20.4MP Micro Four Thirds image sensor
• Integrated Vertical Grip
• New autofocus system with AF multi-selector, all-cross-type on-chip Phase Detection AF sensor, and Intelligent Subject Detection AF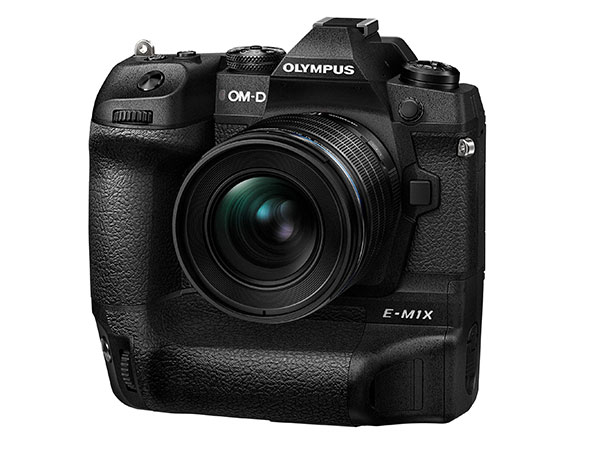 • Pro Capture mode and 60 fps high-speed sequential shooting
• Dual TruePic VIII image processors
• Revamped image stabilization performance with approximately 7.5 shutter speed steps of compensation
• Olympus OM-D E-M1X (black) ships in late February 2019 for $2,999.99 (U.S.) and $3,899.99 (CAD).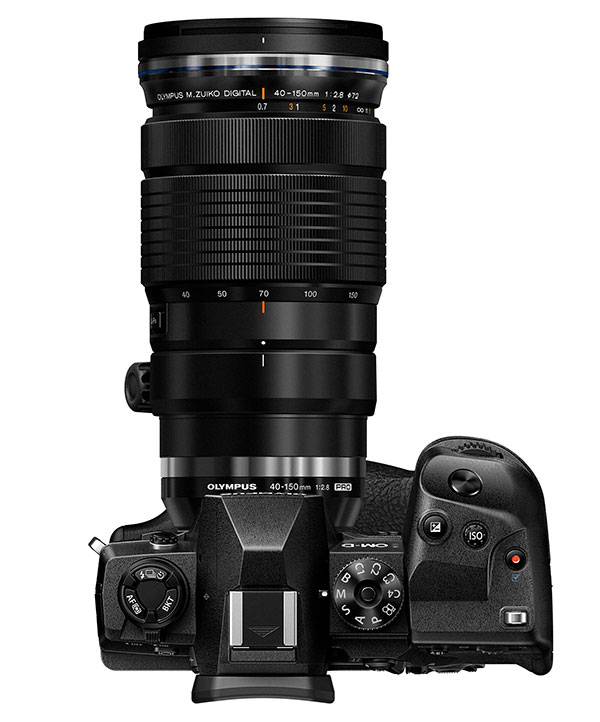 Shutterbug was one of a select group of media outlets to get to shoot with the new Olympus E-M1X during a press trip to Florida before this morning's launch. The following are Shutterbug writer Joe Farace's thoughts and impressions about this new high-end mirrorless camera in his early Olympus E-M1X review.
Olympus OM-D E-M1X Review
In 2003 when Olympus launched the 5MP E-1 DSLR, it was, they said, aimed at fashion and commercial photographers. And when Olympus sponsored New York Fashion Week back in the early 2000s, I shot runway action using one of these new cameras. Flash forward to today and Olympus has just announced its new top-of-the-line 20.4MP OM-D E-M1X, their most professional Micro Four-thirds format mirrorless camera ever, and one whose construction, autofocus and continuous shooting attributes are targeted at sports shooters, although there are some features that landscape photographers might like as well.
I was able to get some exclusive hands-on time with the new Olympus E-M1X, putting it to the test in a variety of sports, action, portrait and street photography scenarios. Here's what I think of this high-end mirrorless camera. In this review, we've also included 11 high-resolution test images I shot with the E-M1X. To open the high-res photos, just click on the thumbnails where indicated.
What's New
Micro Four-thirds mirrorless cameras are, by design, smaller than DSLRs. And also by design, the Olympus E-M1X is noticeably larger than its sibling, the E-M1 Mark II. The main reason being the new camera has a built-in vertical battery grip, which holds two BLH-1 batteries, the same Lithium-Ion power sources used by the E-M1 Mark II. Batteries should be good for 870 shots, but I wasn't counting and never ran of power.
Interestingly, Olympus provides two separate chargers for the camera, rather than a single dual-battery charger. The E-M1X's rugged yet modern industrial design features sharp angles that appear to be an attempt to eliminate extraneous weight. Initially the Olympus E-M1X's ergonomics felt acceptable, not exceptional, but the more I used the camera, the more I liked it. As far as overall placement and access to controls, the additional size of the new E-M1X helps, rather than hinders usability and it's an overall improvement over the older E-M1 Mark II's design.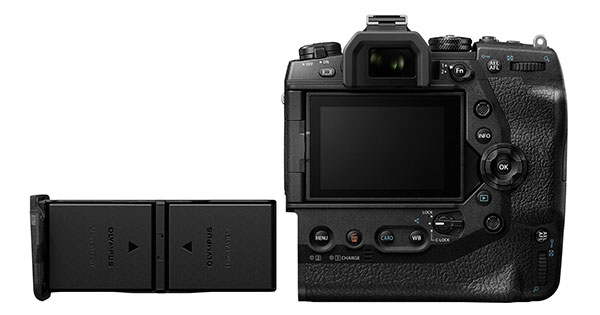 The camera's magnesium alloy body is splash, dust and freeze proof and features a 2.36M-dot electronic viewfinder. The Olympus E-M1X is a slender camera measuring 2.97 inches deep at its thickest part and weighs 1.8 pounds, which is lighter than you might think when looking at it.
By comparison, a Canon EOS R with a BGE-22 battery grip attached is 3.3 inches thick and weighs 2.95 pounds. The Olympus E-M1X has a 3-inch flip-out and touch-based LCD screen.
Caveat: Much like an iPhone, you can trip the Olympus E-M1X's shutter via the touch screen, but I suggest you turn this feature off when shooting sports. When changing lenses, it's all too easy to accidentally touch the screen and when shooting in continuous mode and trigger an avalanche of blank frames.
The Olympus E-M1X's LCD viewfinder delivers .74x magnification, although that can be changed to 0.83 in the EVF style settings. By default, the viewfinder seems a bit dim but once again diving into Olympus' hallmark "kitchen sink" menus lets you tweak it to taste.
Speaking of menus, there are more items here than any previous Olympus mirrorless cameras that I've used or owned and that's saying something. Some are the result of the E-1M1X's AI functions (more later) but others are related to the camera's new features that we'll also get to shortly.
Fast & Quiet
Since it's designed for shooting sports, the Olympus E-M1X has more continuous modes than you can shake a stick at. The camera has both mechanical or electronic shutter options with the fastest electronic shutter continuous shooting option being 60 fps.
The camera's electronic shutter is amazingly quiet and while you can hear the mechanical shutter, it's still quiet by noisy DSLR standards. The Olympus E-M1X can shoot at 10 or 15 fps with its mechanical shutter and, to tell the truth, I liked its reassuring sounds and its top speeds were more than adequate for me. You, on the other hand, might need those faster Muybridge-like speeds.
All shutters have a life span: Most entry-level DSLRs are rated at 100,000 shutter actuations with mid and high-end cameras typically rated between 150,000 and 300,000 actuations. The E-M1X's shutter has an estimated 400,000 shutter actuations compared to the Nikon Z6 and Z7's 200,000 shots.
Special Features
For landscape and nature photographers, the Olympus E-M1X's 20.4MP Micro Four Thirds sensor permits a High Res Shot Mode that creates the equivalent of a 50MP image by capturing sixteen frames within one second that are then merged into a single image. This is a feature my Pen-F and the E-M1 Mark II also have albeit producing a 40MP file from eight frames with the camera mounted on a tripod.
Besides 10MP, the big difference is that the Olympus E-M1X offers two shooting choices: The standard method still requires a tripod, but a second option lets you shoot these big files handheld. I saw a 63 x 85-inch landscape photograph (image size not paper size) made using the handheld option and looking at it far closer that the recommended viewing distance for an image that size, it appeared sharp with only the merest hint of noise.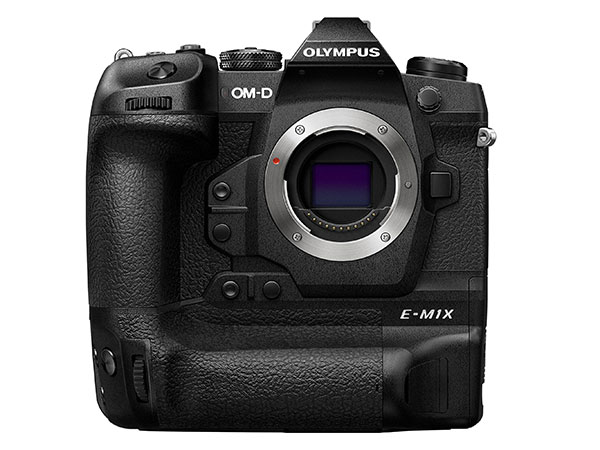 Landscape and nature shooters will also like the camera's built in neutral density filters that lets them shoot those slow shutter speeds beloved for creating classic running water and waterfall photographs. It can be viewed in real time, meaning you can see the effect in the EVF. And like most Olympus cameras that I've owned/tested the E-1MX is infrared-friendly.
Slap on a filter like Hoya's R72 and you'll get good IR response. Even with the camera's excellent image stabilization (coming up) you might need a tripod but that's a dance between ISO and shutter speed and if you're into infrared photography you already know the steps.
The Olympus E-M1X incorporates 121 on-chip phase detection AF points, all of which are cross-type, along with 121 contrast-detection areas for fast, precise focusing and subject tracking. Under normal conditions, this produces bang-zoom focusing speeds.
On the back there's an easy-to-access, fingertip-sized joystick that lets you place the focusing point exactly where you want, which portrait photographers or sports shooters making portraits will like. The E-M1 Mark II employs a single TruePic VIII image processor; the E-M1X has two, making it as much a computer as a camera while producing an "extended" high ISO setting of 25,600. Extended ISO setting start at ISO 8000 and are also available on the low end, offering ISO 100 along with 64 for any Kodachrome aficionados out there.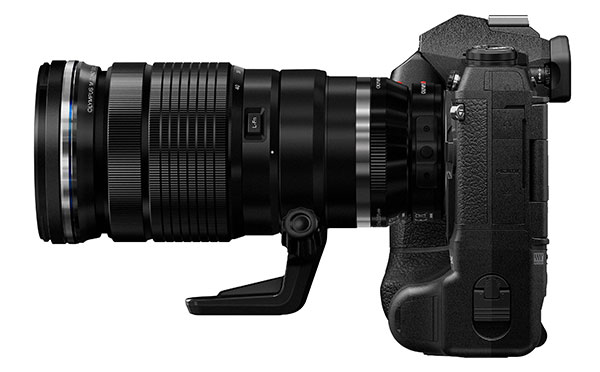 The Olympus E-1MX has more AF options here than are typically found on a mirrorless camera, including S-AF, C-AF, Manual, C-AF with tracking, preset Manual and the ability to simultaneously use AF and manual focusing. In addition, there are five tracking sensitivity C-AF settings. The E-1MX also offers focus stacking for creating deep focus shots as well as focus bracketing.
The Olympus E-M1X delivers seven stops of in-body image stabilization and when used with any of Olympus' stabilized lenses, like the 12-100mm f/4 IS Pro I used to check this capability, its sensitivity increases to an impressive 7.5 stops. Olympus claims this enables handheld shooting at four seconds and together with my new friend Bryan, we tested this assertion.
Strolling the nighttime streets of downtown Orlando, we shot photographs at ISO 200 at all kinds of slow shutter speeds and I was able to capture sharp images at speeds as low as four seconds—handheld. Bryan, who is younger than me, managed to shoot sharp photographs at shutter speeds as slow as 20 seconds, which I can only dream about.
Tip: I found that turning off the default setting for automatic noise reduction (it's in the Gear > E1 menu,) images made at these low shutter speeds were sharper than they might otherwise be, keeping in mind that I was shooting with preproduction firmware.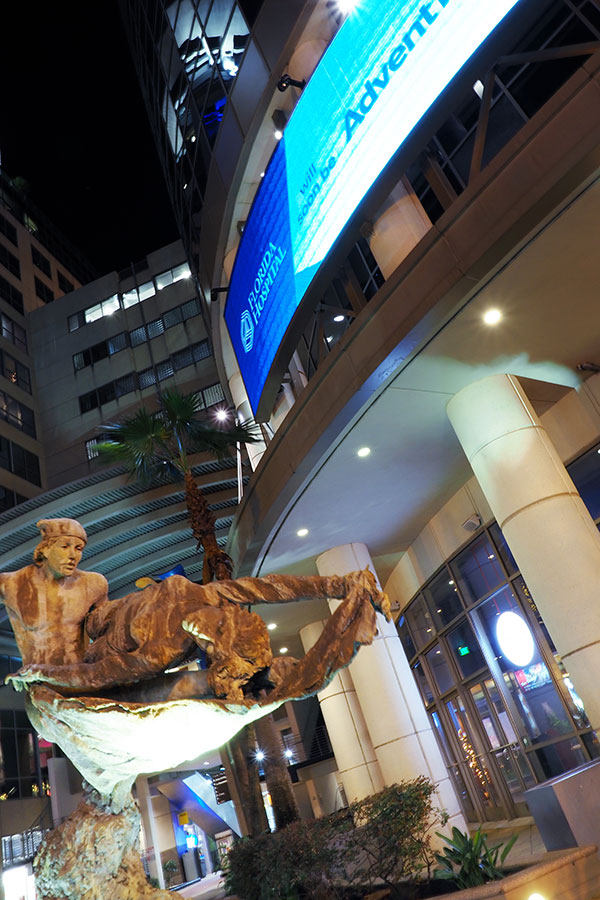 After testing the Olympus E-M1X's ability to shoot long handheld exposures at low ISO settings one night, I moved onto shooting with the camera's highest ISO settings the next. And while lower ISO settings traditionally produce less noise, other kinds of noise such as accumulative noise builds up during long exposures.
Of course, there's also amplified noise created when shooting at high ISO's such as 25,600. At this extended ISO, the E-M1X's twin processors come in handy and even with automatic noise reduction turned off, results showing visible noise were impressive, especially from a sensor that is, let's be honest, "smaller than a baby duck," as YouTuber Kasey Stern once sang. See for yourself in the illustration that shows an image with and without the use of noise reduction software applied in Photoshop.
Tip: I am a big fan of using most DSLRs and mirrorless cameras' Auto White Balance but Olympus' default AWB is on the warm side and is labeled as such. I don't like the warm look, especially under mixed lighting but like every aspect of the E-M1X and every other Olympus camera for that matter, this can be changed to a neutral setting by diving into the Gear > H menu.
And you know that the E-1MX has video capabilities that Olympus has promised are improved over previous models. A cynic might say that wouldn't take much but I've never had issues with the video performance of my personal Olympus mirrorless cameras.
The camera's large size makes it less than ideal for vlogging when compared to the Panasonic's compact Lumix GX85 (15.03 ounces) or diminutive Canon EOS M50 (13.65 ounces). But it's more than up to the job for other video applications allowing you to shoot in 4K 30p as well as FHD at 60p and FHD High Speed at 120fps for slo-mo, which is why LCD was chosen for the EVF; it's the only option that could provide an acceptable refresh rate at 120 fps. For serious video shooters, the camera supports OM-Log400 shooting, which allows for shooting without loss of details in shadows and highlights.
There are multiple menu options for video image stabilization that should produce gimble-like smooth output. I said "like." The camera also has a Time Code mode for advanced editing that includes Drop Frame that adjusts for time differences vs. actual recording time. And there's a jack for external mic and HDMI output grading via a computer for a high degree of freedom over images.
The Olympus E-M1X contains a built-in GPS sensor, temperature sensor, manometer and compass. In addition to location information, including longitude and latitude, these sensors detect and record the temperature, elevation, and direction of the camera for adding detailed caption information to images.
The Olympus E-M1X has built-in Wi-Fi allowing sharing and remote shooting capabilities along with a USB 3 Type-C port for file saving and tethered shooting. The camera has twin SD card slots permitting the allocation of files every which way you want.
During all of my photography with the camera, I shot JPEGs to one card and Raws to another. The current version of Olympus Viewer 3 (2.4.1) opens the E-M1X's Raw files and it does, albeit slower than I might prefer. As of this writing, Olympus promised a major update to its Viewer software, named Capture. Look for it real soon now.
Testing on the Track and Field
Daytona International Speedway is a beautiful and impressive facility, a 2.5-mile track with a lake in the infield. Alas the track itself got wet as soon as I went outside to photograph cars with the Olympus E-M1X that were participating in the NASCAR Driving Experience. These kinds of cars don't race in the rain (special tires are sometimes installed on road courses) and so they were "yellow flagged" until late in the day. So, I had less than a half hour to shoot two cars running at substantially different speeds on the track and it was impossible to get both of them in the frame at the same time. While the camera did its best, I was not impressed with my efforts, to be honest.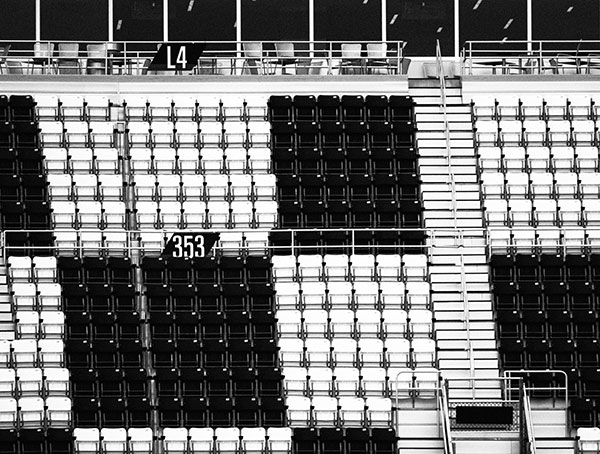 Although the Olympus E-1MX appears to have an infinite number of focusing options, there's more: Intelligent Subject Detective AF settings or AI for short includes special options for motorsports, trains and airplanes. Here's how it works: You select C-AF + TR, then chose an option from a menu, in this case motorsports.
When pointing the camera at a car running on a track, a white rectangle appears around it and when slightly depressing the shutter a small orange square appears showing the in-focus area. Then it's just click and shoot or is it?
Shooting Experience
All this brings us back to shooting with the Olympus E-M1X. As the song goes, this kind of action shooting is all about Anticipation. The E-M1X's Pro Capture Mode retroactively captures up to 35 frames, at 20 million pixels, from when the shutter button is released with no image loss during shooting, including support for Raw capture.
The camera's AI (Artificial Intelligence) features provide amazing tools for photographing challenging subjects, such as motorsports, but what they don't provide is the experience to use them for creating the kind of photographs that kids want to hang on their walls. It's up to you to supply the experience but the camera removes all of the impediments of trial-and-error that goes into building that experience, essentially shortening the learning curve.
Call this feature what you will but, ultimately, it's the photographer who make the most difference. So I'll offer the same advice I give to any aspiring motorsports photographer: practice, practice, practice.
Olympus makes a big deal about the Olympus E-M1X's weather resistant design and this came in handy when shooting motorcyclists training at Baker's Factory supercross facility in Center Hill, Florida. For motorcycle racing, Intelligent Subject Detective AF selects the rider's helmet and as in photographing cars at Daytona this works as well as your talent and experience brings to the session.
The weather started out as a shower and ended up as a downpour as these daring motocrossers rode around the track and made their jumps. Wearing a skimpy plastic rain poncho, I had some protection from the elements while the racers and the E-M1X had none.
During several hours in the rain I shot hundreds of images, some of them even good, and the camera never hiccupped once. OK, maybe one time when I accidently got raindrops in the viewfinder and the camera thought my eye was in place and wouldn't let me chimp on the LCD screen. But a little puff of air cleared it, and all was well. Tip: I'm guessing snow might do that too; don't make that same mistake I did when shooting in inclement weather.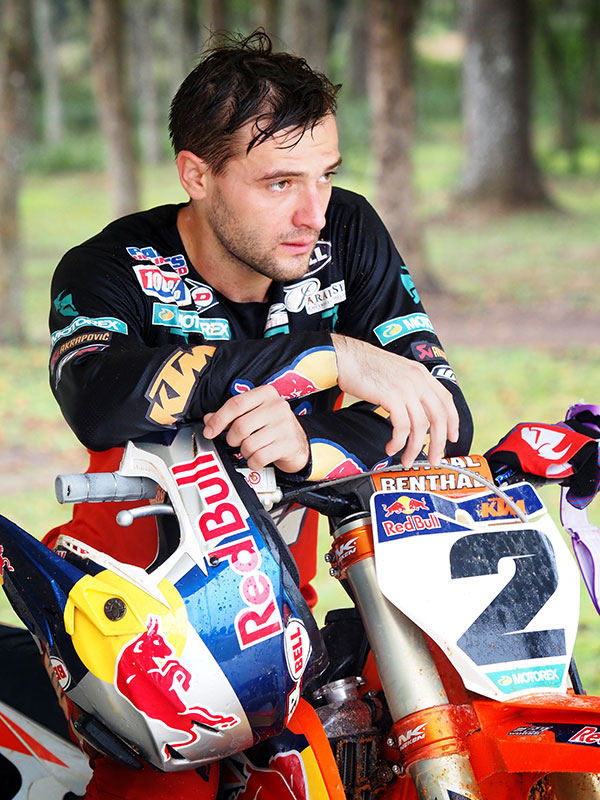 While I may complain about shooting motocross riders in the rain, the riders had it much harder. They were going fast, flying through the air with mud and rain-splattered helmet visors making visibility difficult.
This took an obvious physical and mental toll on them and after the action I captured a pensive moment in a portrait of one of the riders, who has the dark, brooding features of Daredevil's Charlie Cox. The cloudy conditions and the carport's fiberglass roof created soft lighting for a portrait showing how he felt after a strenuous session.
On the last day, I journeyed to Gainesville to photograph the University of Florida Gators football team. The loud booing you hear is from my wife Mary who is an alumnus of rival Florida State University.
It was, as it had been from the day I got off the bumpy United flight from Denver, a dark and cloudy day, as Snoopy might type. But the skies occasionally opened up when photographing these college athletes. I also shot inside the University of Florida's indoor practice facility under mixed daylight and who knows what kind of lights hanging from the ceiling.
With the AWB warm option turned off, the color quality from the E-M1X was perfect and some of the best and most neutral I've seen from any Olympus mirrorless camera. In addition to color, the 300mm f/4.0 lens was invaluable in getting portraits while shooting inside the training facility.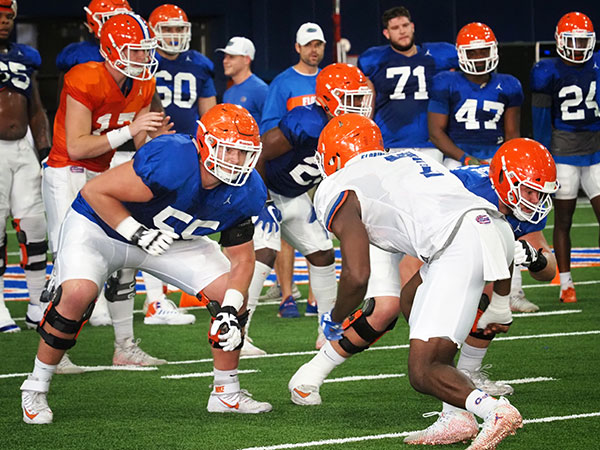 I easily bounced back and forth from indoor to outdoors where some sunlight started peering through the clouds, shifting from the 300mm f/4 to the 40-150mm f/2.8 lens using the jewel-like 1.4 extender indoors, which should be a good combination for shooting indoor sports such as basketball, hockey or Jai Alai, a blazingly fast game I hoped to photograph in Florida but could not.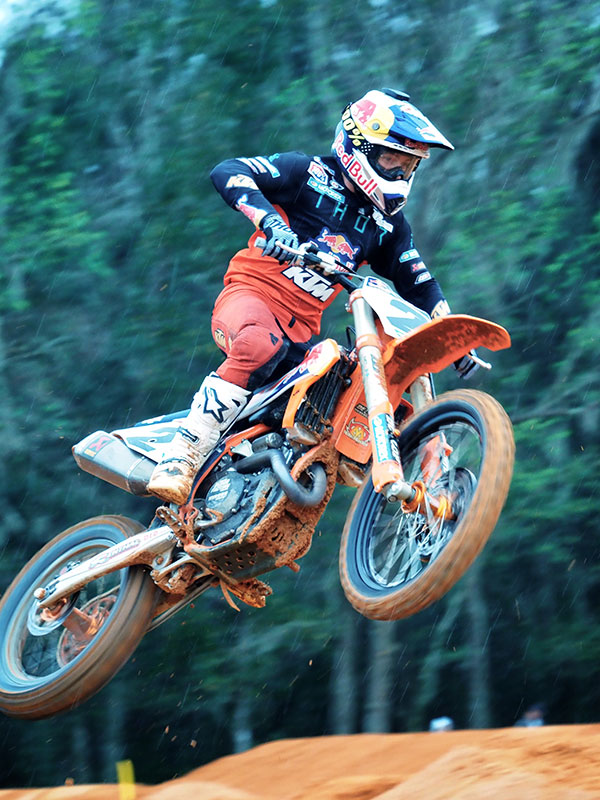 Conclusion
In 1965, Car & Driver magazine said this when testing the latest Mercedes Benz 190 sedan: "It's as if a team of fanatical German engineers got together to produce a perfect 1955 Chevrolet Bel Air." This is how I feel about the Olympus E-M1X: It's as if a team of perfectionist Japanese engineers got together to create the ultimate E-M1 Mark II.
This is not to say that Olympus' mega Mirco Four Thirds camera is perfect; it is not. While nicely made with a comfortable built-in battery grip and, to Olympus' credit, a nicer strap than the E-M1 Mark II, to me the E-M1X doesn't feel like a $3000 camera. When I mentioned this to a friend, she said, "what does a $3000 camera feel like." I didn't have a clever retort for her but to quote Dennis Miller, "that's just my opinion and I may be wrong."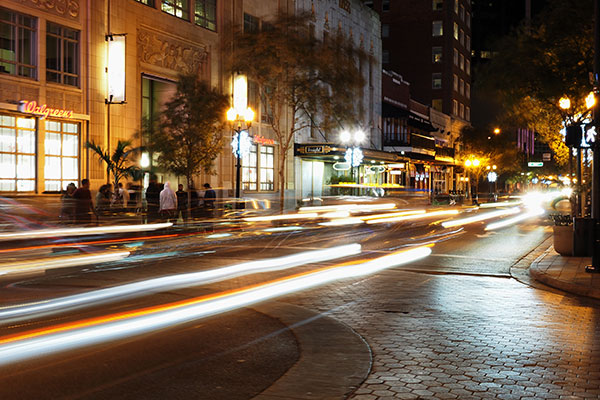 That said, the Olympus E-M1X is an amazing picture taking machine with multiple auto focus, tracking and continuous shooting options. With an impressive feature set and powerful in-body processing I believe the E-1MX is a harbinger of future camera technologies to come. Yes, it has many of the same features, even the same file format of the E-M1 Mark II ($1,700), but this is a leave-no-stones-overturned version of that camera while at the same time integrating artificial intelligence features that in the near future will be copied by every other camera maker, some of whom will undoubtedly take credit for inventing it. But Olympus did it first just as they had the first in-camera dust control system, which the E-M1X has as well. Long story short: if you're looking for a fast, innovative, and comfortable pro-level mirrorless camera and don't mind the smaller Micro Four Thirds sensor format, the new Olympus E-M1X may be as good as it gets.
Joe Farace owns several Olympus mirrorless Micro Four-thirds cameras including an E-P3, E-M10 Mark I, E-M5 Mark I and a Pen-F, all of which he dearly loves. On the other hand, Mary was an early adopter of Oly's original Four-Thirds (not Micro) DSLRs and their wonderful series of lenses but she dumped all of them to become a Nikon shooter. It's a long story... If you would like to see the specific equipment housed inside Joe's actual gear closet, visit www.joefarace.com or www.joefaraceshootscars.com and click on "Gear."

FEATURED VIDEO