Fujifilm X-E4 Review: Tiny Camera Delivers BIG Results with Powerful X-Trans Sensor
The long-awaited Fujifilm X-E4 was just released and we landed one for a two-week test. Did we like it? Can frogs swim without water wings?
Here's a summary of the key features of the latest mirrorless compact camera from Fujifilm, the Fujifilm X-E4. Price for body only is $849.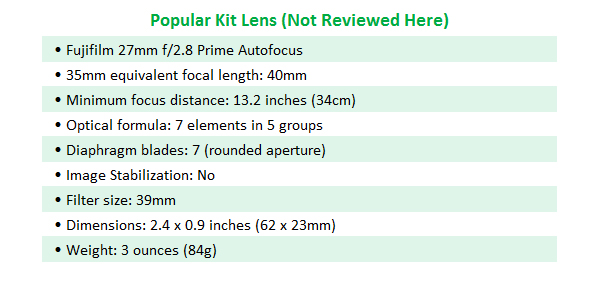 Fujifilm has an interesting habit. Many, many times when they introduce new cameras that have new features, they provide free firmware updates so that recent older models can have the new features, too. This tells me a couple things about Fujifilm. First, they're clearly customer-centric. Second, they are very confident in the popularity of their brand and the viability of their products. And third, they have allegiance to their fans, just as their fans have allegiance toward the Fujifilm brand.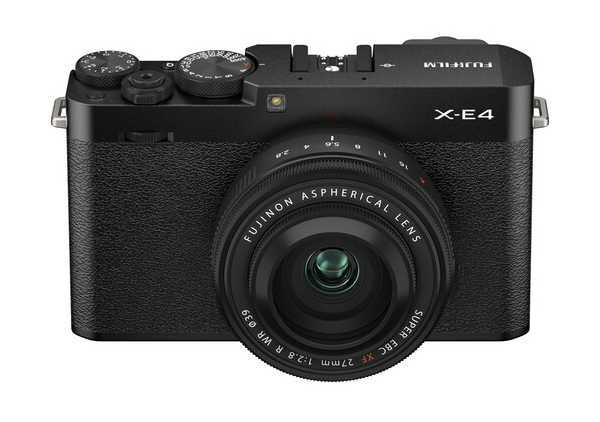 Hands On
The Fujifilm X-E4 looks good and feels great. In keeping with their penchant for retro camera styling, the X-E4 resembles the high-end 35mm rangefinder cameras of yesteryear. And it feels solid, same as any other Fujifilm X camera. To this photographer it's not quite as handsome as the Fujifilm X-100V, but then again the X-E4 offers lens interchangeability, a big plus under most circumstances. And the X-E4 with an XF 27mm f/2.8 R WR lens costs $350 less than the X-100V. Did Fujifilm goof on the price point?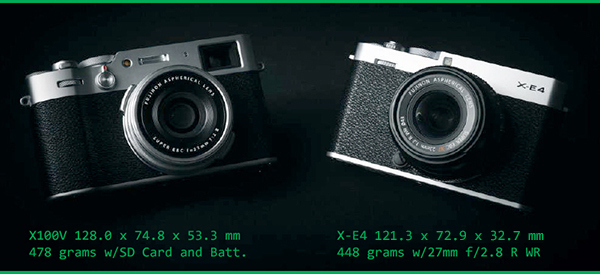 Weighing less than a pound with the newly-updated version of the 27mm f/2.8 kit lens, the Fujifilm X-E4 is light on the neck and easy to carry. We are not reviewing the lens here but it's worth mentioning that it's weather resistant (as indicated by Fujifilm's WR designation) and it is flat—flat like less than 1-inch thick kind of flat. It has clickable aperture settings and retails for about $399 if you're looking to turn your old Fujifilm X-M1 (one of my favorite X-Trans models) into a compact traveling companion. But I digress.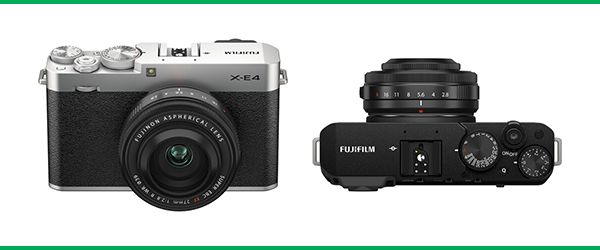 The top plate of the Fujifilm X-E4 is made of magnesium alloy for light-weight strength. For all of the testing I used a super-comfortable Clik Elite wrist strap (long since discontinued). This is not to imply that there's a problem with the supplied Fujifilm neck strap—on the contrary, it's excellent. But the X-E4 is so compact and appealing that it begged for hand carry.
I exercised a wide assortment of lenses ranging from the 7Artisans 7.5mm f/2.8 Fisheye (read our review here), through the Fujifilm 60mm f/2.4 Macro, up to my favorite Fujifilm XF 50-140mm f/2.8 (70-210 equivalent) zoom.
Handling with prime lenses and short zooms was very comfortable. To my surprise, even with the longish 50-140mm f/2.8 attached the Fujifilm X-E4 was easy to handhold. Since there is no built-in image stabilization, comfortable and stable handling is imperative.
The flip-up feature of the 180° LCD monitor made it very easy to shoot with the macro lens. I used a Joby GorillaPod 3K Kit while shooting close-ups and I don't think I'll ever shoot macro without it again. I also used the GorillaPod as an extension grip when I shot with the 7.5mm fisheye; otherwise my big feet encroached at the bottom of the fisheye frame.
Operation of the Fujifilm X-E4 is straightforward and intuitive. The 5-way jog-pad has been replaced by a joystick-type controller that does the same job. I did inadvertently reset the Exposure Compensation knob more than once; make that more than several times. I sure wish Fujifilm would either increase the resistance on the dial or find a way to lock it. It's positioned on the extreme right edge of the top plate and is easy to nudge without really trying.
The 3-inch LCD monitor is a touchscreen. I routinely turn off touch operation in my personal photography, with the exception of the touch-to-focus option. Touch-focus is fast, flexible and quite precise. But most people enjoy the convenience touchscreens provide. The touchscreen menu on the Fujifilm X-E4 is complete and easy to follow, and touch operation is quick and responsive.
The key to fast and simple shooting with any Fujifilm camera is the Quick Menu. Press the Q Function button and major settings options appear on one screen where they are easy to read and adjust.
Whether you record your meals to post on social media, or just to keep track of the great food you enjoy while traveling, the X-E4 is an ideal food shooter. Small, unobtrusive and superb under low-light conditions, this Fujifilm mirrorless wonder is very useful at the dining table.
Consistent with the current practices of many other camera manufacturers, Fujifilm has elected to not include a standalone charger for the NP-W126S lithium-ion camera battery. The downside of that decision is that it's impossible to charge one battery while shooting with another. Annoying. You can order a third-party (Wasabi brand) charger from Amazon for about $12.
Because of the enhanced video features, the X-E4 is a great choice for content creators, particularly those who carry a camera with them everywhere and always. Filmmakers will appreciate the internal DCI/UHD 4K recording at up to 30fps and Full HD recording up to 240fps for ultra-slow-motion playback. Additionally there's a micro-HDMI port that enables 10-bit 4:2:2 recording to an optional external recorder, plus a 3.5mm microphone jack and 2.5mm remote port with included headphone adapter for more advanced audio endeavors.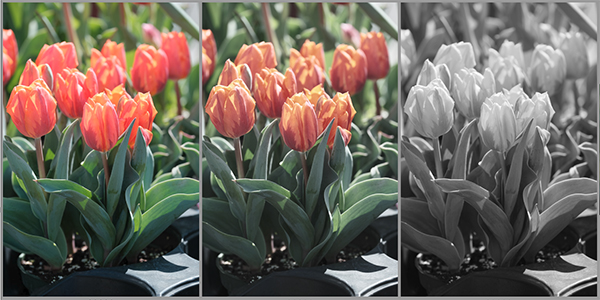 One of the most fun features of this Fujifilm camera (and several other Fujifilm models, too) is the ability to bracket groups of three Film Simulations. For example, I frequently bracketed Classic Chrome, Classic Negative and Acros (black and white). A combination I like for more striking variation is Velvia, Eterna Bleach Bypass and Acros w/Yellow Contrast Filter. And of course I couldn't resist Classic Negative, Pro Negative High Contrast and Pro Negative Standard Contrast. Snap one image and the X-E4 processes it into three separate image files as per your Film Simulation choices.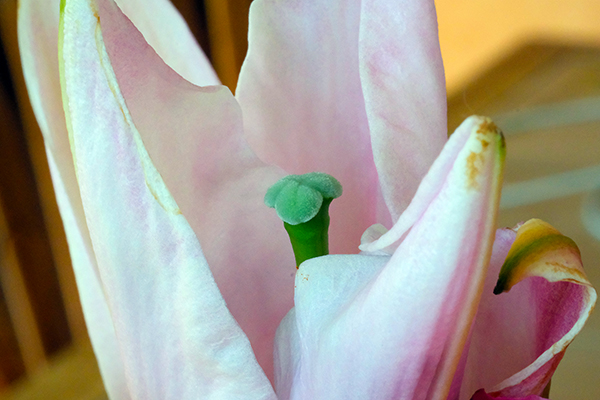 Image Quality
Fujifilm X-Trans cameras all provide outstanding images and colors that fanatics and newbies alike rave about. The Fujifilm X-E4 features a 26.1-megapixel APS-C X-Trans BSI CMOS 4 Sensor and X-Processor 4. It uses a randomized pixel array that provides a high degree of image quality and sharpness thanks in part to the omission of an optical low-pass filter. Compared to conventional pixel patterns, the X-Trans design more closely resembles the organic nature of film in order to produce nuanced colors and tonal transitions, while also minimizing moiré patterns and aliasing.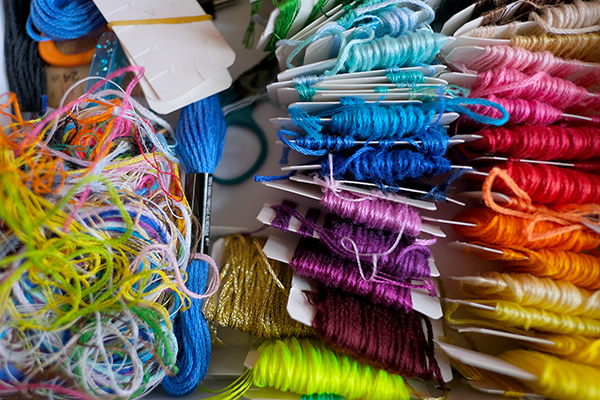 Images captured with the X-E4 we tested are consistently sharp with excellent contrast, rich true-to-life colors and brilliant saturation. Close-up images of flower parts are clear and sharp, edge-to-edge. The frames that were made using various Film Simulations are all fascinating and authentic.
Fujifilm has a tradition of providing robust camera controls that allow astute photo enthusiasts to fine-tune their images. Additional tuning can be accomplished via the Bracketing options for Exposure, White Balance, Dynamic Range and Film Simulation. You can also add a controlled amount of simulated film grain.
Two features that appeared first on more expensive Fujifilm mirrorless cameras, the Color Chrome Effect and Color Chrome FX Blue, are available on the X-E4 as well as the Highlight Tone and Shadow Tone controls. If you're not familiar with how these last two parameter options affect image formation, check this article: Camera Tips: Understanding Fujifilm's Highlight Tone and Shadow Tone Controls.
Conclusion
The Fujifilm X-E4 is a highly capable, fully-featured mirrorless camera with enhanced video features and a complete set of creative options for still images. It offers lens interchangeability and an extremely compact, easy-to-carry form factor. Ideal for travel and attractive to content creators, The X-E4 answers the call for an everyday, everywhere camera.
It's a solid choice for beginners, too, because it lacks very little and is easy to use. It's built on a reliable platform and is part of a camera line that has created for itself a deeply rooted niche and a veritable army of loyal fans. Fujifilm is a customer-centered manufacturer with an ear open to feedback and both eyes focused on customer satisfaction.
Priced at just over $1000 with the compact, updated Fujifilm 27mm f/2.8 WR prime lens, the Fujifilm X-E4 is an excellent value and will provide images you can be proud of for years to come.
Price & Availability
The Fujifilm X-E4 with or without lens is available now for immediate delivery. Order now online from Amazon. Price is $1049 with Fujifilm 27mm f/2.8 R WR compact autofocus lens. Also available body-only for around $849.
—Jon Sienkiewicz
(As an Amazon Associate, Shutterbug earns from qualifying purchases linked in this story.)

FEATURED VIDEO