Nikon Z 6II Full-Frame Mirrorless Camera Review: A Solid All-Rounder that Does Everything Well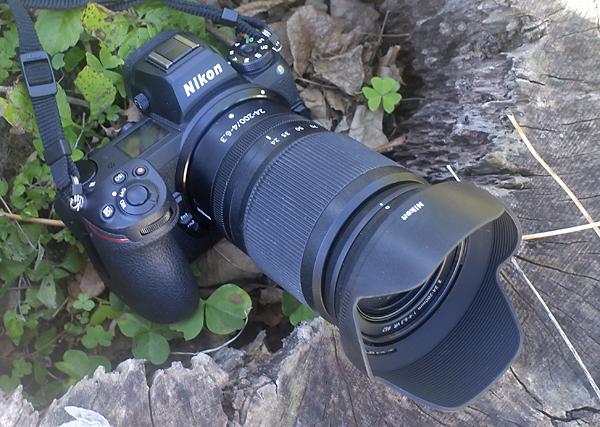 It was a pleasure shooting with the original Nikon Z6 mirrorless camera when I reviewed this affordable model just about two years ago, so it was a pleasant surprise when the new upgraded Nikon Z 6II arrived at my door. The original Z6 scored high marks for it's compact size, rugged build, pleasing image quality, and versatility—especially for the uncommon price of $1,995 for a full-frame camera.
I unpacked the Nikon Z 6II with the foregoing in mind, eager to see what new tricks Nikon had in store while retaining the body-only price of $1999. The new camera retains the 25.4 BSI CMOS sensor of its predecessor, along with the same 5-axis in-body image stabilization system, top native ISO speed of 51,200 (expandable to 204,800), 3.2" articulating touch LCD, and a few other common features.
So What's New?
Nikon bills the new Z 6II as a "multimedia powerhouse," with pro-level video features and further capabilities with a firmware update. For the purposes of this review, however, my primary emphasis will be how the camera performs for still photography.
The name of the Nikon Z 6II and a quick glance at the spec sheet are the first clues that this model is an evolutionary upgrade to the original Z6 rather than a revolutionary new camera. But that's not a bad thing, because the Z6 was a very capable camera. Both cameras look pretty much the same, offer similar handling, and would be difficult to tell apart if you didn't know what to look for. The Z 6II is barely two millimeters wider than the earlier model.
The new Z 6II, does offer a number of important upgrades, one of which is its new configuration with dual Expeed Processors. That means virtually across-the-board performance enhancements for continuous shooting, buffer capacity, and autofocus. The camera delivers up to 14fps as compared to 12fps with the original model, and up to a huge 5X increase in buffer capacity.
Nikon says they also juiced up the AF performance of the new Z 6II. Designed to deliver superb low-light performance, the enhanced sensitivity of the Z 6II now goes down to -4.5EV as compared to -3EV with the Z6. There's also a new a new Wide-Area (Large) AF mode that we used with success while photographing birds. And if you're one of those photographers who likes to brag about how many focusing points your camera offers, you'll be pleased to know the Z 6II has 273 on-sensor phase-detect AF points for fast and precise subject acquisition across the frame.
I must admit, in the spirit of full discloser, that I typically shoot with a single AF point, often increasing or decreasing its size, rather than trusting a camera to determine the specific point of focus. And that's what I did for most of the images in this review.
There are a couple other upgrades I was pleased to see. First, unlike the original Z6 that was limited to a single memory card slot, the new Z 6II boasts two slots; one that accepts both CFexpress and XQD cards, and another for both UHS-I and UHS-II SD cards. The Z 6II also uses a new ELN-EL15c battery that, combined with the camera's enhanced processing performance, delivers an additional 30 shots per charge when using the EVF.
Who's it For?
Some photographers can justify owning a number of interchangeable-lens cameras; perhaps a compact model for travel, another with maximum resolution for landscape work, and maybe a third designed for sports/action shooters who want maximum speed. On the other hand, budget considerations notwithstanding, there's something liberating about sticking with a single camera that you use all the time, not the least of which is that you quickly become intimately familiar with how that camera operates. And that usually means you can shoot faster when fleeting opportunities arise.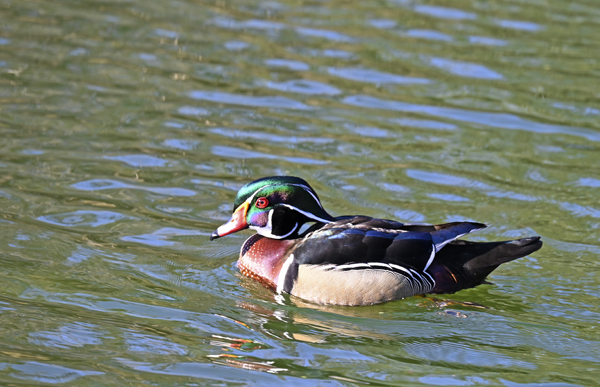 You see where I'm going with this, right? While the Nikon Z 6II may not be the "best" camera for any single task, it performs admirably under a wide range of shooting conditions and delivers great images with aplomb. It's compact and light enough for travel, fast enough for all but the most challenging action sports applications, and if you know how to compose a photograph properly and own the appropriate lenses, 25.4 megapixels is enough to capture great nature and landscape photographs.
And speaking of lenses, the unique lens mount used on all of Nikon Z-Series mirrorless full-frame and crop sensor cameras is worth a mention. The oversized mount features a 55mm inner diameter and a short flange distance of 16mm, which Nikon claims provides optical designers with advantages for creating great glass. And the number of Z-Series lenses is growing all the time.
Another advantage of the new mount is that it enables you to use older Nikkor F-mount lenses in conjunction with Nikon's optional FTZ Adapter. I tried that when testing the original Nikon Z6, and didn't notice any drop-off in performance when shooting with the adapter and an AF-S Nikkor 70-200mm f/2.8G II ED telephoto zoom. The results were quite surprising.
On the downside, however, is the fact that third-party lens support for Z-Series cameras is somewhat limited as compared with mounts for other cameras.
So in answer to the above question, "who's it for?" we'd say the Nikon Z 6II is a great option for those looking for an affordable new camera they can use for everything from travel, portraits and sports applications to landscape and astrophotography— and get great results in the process. The camera is easy to handle, extremely well built with rugged weatherproof construction, and very intuitive to use.
Image Quality
For this report I shot with the Z 6II and Nikkor Z 24-200mm f/4-6.3 VR wide-to-telephoto zoom under a variety of conditions. I was consistently pleased with the results, whether shooting birds in the bayou, taking photographs from the shore of the Mississippi River, and while driving across the river on New Orleans' twin-span bridge (from the passenger seat) at 60mph.
For static shots I used the single-shot drive mode, with the Wide-Area (Large) AF mode. While shooting from a moving car I switched to the high-speed continuous drive mode because there were vertical stanchions blocking the view about every 10 feet, and I wanted to catch the scene in between those distracting elements. Here, I set my focusing distance manually and simply fired away (a technique I rarely use).
All the images you see here were made with the camera's highest JPEG setting, mostly in good light except for photographs of birds in mixed sun and shade. I left the White Balance set to Auto. All the images were very pleasing straight out of the camera, with good contrast, natural color rendition, and very clean highlight and shadow detail. The AF system in the Z 6II performed admirably, with nary a missed shot.
That said, I didn't notice a major difference in focusing speed or acuity as compared to the original Z6, which also did the job extremely well.
Other Helpful Features
Also worthy of note are the many and well-placed physical controls on the Nikon Z 6II. In combination with the two customizable Function buttons and an 'i" button that takes you to your most-used settings, the intuitive control layout means that it's rarely necessary to delve into the Menu system once the camera is configured to your liking.
The "i" button provides up to a dozen options and can also be customized to your needs for added versatility. I found the default settings to be just what I needed.
The small monochrome LCD on the top right of the camera is also a nice touch, and enables you to quickly confirm exposure settings and other important details when the camera isn't held up to your eye—like when shooting with the camera mounted on a tripod. Finally, the Nikon Z 6II features both Bluetooth and Wi-Fi connectivity, as well as compatibility with Nikon's SnapBridge app for both iOS and Android.
Conclusion
In a rather weird way, the new Nikon Z6 II reminds me of one of the favorite vintage bicycles in my collection. It's not as fast as my racing bike, nor as bombproof as my mountain bike. And it doesn't accommodate the full range of racks and luggage as the bike I use for loaded touring. But it's a versatile and comfortable all-rounder than can do all those things quite well, and if I could only keep one bike, that French beauty would be it.
Likewise, the well equipped all-purpose Z 6 II.
Scorecard
Pros
• Great handling with well-placed controls
• Rugged weatherproof construction
• Superb image quality
Cons
• Limited availability of third-party lenses