Nikon D850 Review: A Full-Frame 45.7MP DSLR Designed to Do Just About Everything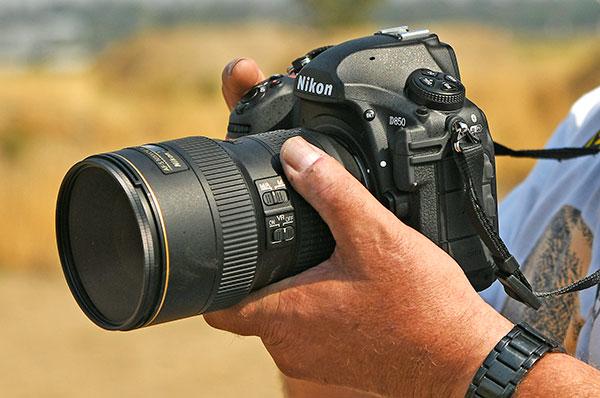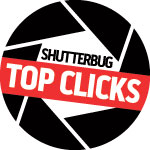 (Editor's Note: With this Field Review, the Nikon D850 has received Shutterbug's Top Clicks award for exhibiting exceptional quality. Read about our Top Clicks awards at this URL: http://bit.ly/2tnl0ny. You can read our lab review of the Nikon D850 here.)
One key task when reviewing a new camera is to answer the important question "Who's it for?" This challenge is a bit more difficult than usual with Nikon's new Nikon D850 DSLR, because this powerful camera is one that defies classification.
Upon a cursory glance at the specs, you'd assume that this 45.7MP full-frame camera is ideal for landscape shooters and others for whom maximum resolution is a primary consideration. But once you experience the D850's high-speed processing, blazing autofocus, and rapid burst rate, you think, "maybe this is a great camera for sports/action photographers.
And then there's the robust video capabilities of the D850 that make it a great tool for multimedia professionals.
So exactly who is the target user for this versatile $3,300 DSLR? The conclusion I came to after two days of shooting in and around Oregon's beautiful Brasada Ranch, is "just about everyone." For my trip to Oregon to test the Nikon D850, I joined a bunch of photography press types on a varied itinerary that included everything from stunning sunrises and sunsets, to gorgeous landscape settings, water scenes along the Deschutes River, and high-speed action activities with fearless kayakers and motocross riders tearing up the dirt.
And as I'll explain below, the versatile new Nikon D850 DSLR handled everything we threw at it with acumen. So let's take a look.
Build Quality & Handling
My first thought after picking up the Nikon D850 was that it wasn't nearly as large or hefty as I expected—perhaps because the new D850 shares the same autofocus system and many of the capabilities of Nikon's flagship $6,500 20.8MP D5 DSLR. While the top-of-the line D5 weighs in at two pounds, 11.6 ounces, and measures 6.3 X 6.3 X 3.7 inches, the very capable D850 is a much more shoulder friendly two pounds, three ounces, and measures 5.8 X 4.9 X 3.1 inches.
Even though I haven't done much shooting with Nikon DSLRs lately, I was immediately comfortable with the feel and control layout of the new D850. The D850 is the successor to Nikon's D810, yet when it comes to ergonomics, control layout, and design, this new full-frame camera has more in common the popular Nixon D500. And many Nikon shooters would say that's a good thing.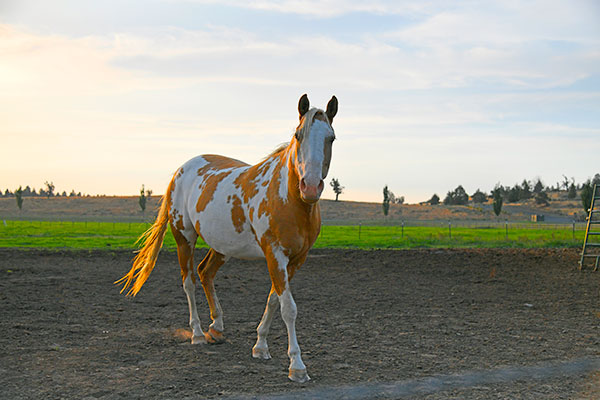 The D850's versatile tilting touchscreen offers the most functionality of any camera Nikon has produced thus far, and can be used for navigating and setting menus, shooting still photos and videos in Live View mode, and playback. And for photographers like me who love shooting from a low perspective, the tilting capabilities of this bright 3.2-inch LCD are particularly helpful.
One factor that could have proved problematic when shooting last month in Oregon, were the numerous wildfires ravaging the state and the ever-present dust and ash in the air. But while the decreased visibility on the horizon did somewhat disguise the beautiful mountains that are typically visible in the distance, the dirty air was no threat to the ruggedly built Nikon D850. The camera features a robust magnesium body that's carefully sealed to protect against dirt, moisture, and in this case, fine ash.
Performance
Obviously, one of the headline features of the new D850 is its high-resolution 45.7MP FX-format backside illuminated (BSI) CMOS sensor with a native ISO range of 24-25,600 that can be expanded to ISO 102,400. The D850 is Nikon's first full-frame camera with a BSI sensor. And according to Nikon, the D850 boasts the lowest base ISO (ISO 64) of any current DSLR or mirrorless camera.
What all this technical talk implies is optimum color rendition, image quality, and low-light performance. I was very pleased with my results, even while shooting JPEG files to save processing time on the trip. Whether photographing the sunrise at spectacular Smith Rock, or shooting action sports under harsh, midday light, the D850 delivered clean images with good dynamic range and plenty of fine detail in both shadows and highlights.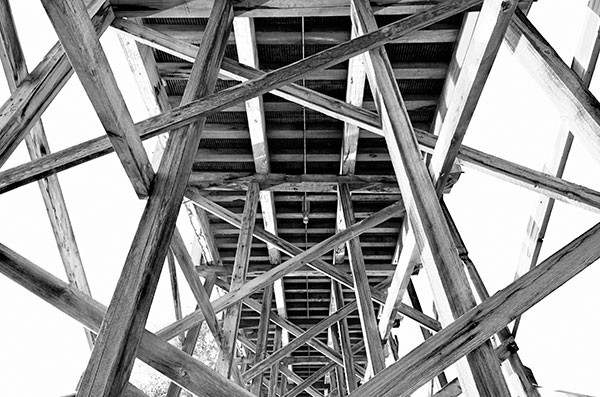 One reason I found shooting fast-moving kayakers and motocross riders so much fun with the D850 is the camera's superb autofocus system, that as we said above, was borrowed from Nikon's flagship D5. It was really hard to miss a shot, thanks to the D850's 153-point AF array—99 of which are cross-type focus points (as compared to just 15 on the earlier Nikon D810 with its 51-point AF system).
All of the D850's focus points work in light as low as –­3EV, while the center point is effective down to –4 EV. The D850 boasts a capture rate of 7fps at full resolution and when shooting action we set the camera to its Group Area AF array with consistent results. The camera's capture rate can be increased to 9fps by using the optional Nikon MB-D18 battery pack and battery.
I was also very pleased with the low noise attributes of the Nikon D850 while shooting sunrises and sunsets under low-light conditions—a capability of the camera that Nikon credits to both its new sensor and latest-generation EXPEED 5 processor. And with the aforementioned –4 EV capability, the D850 can nail focus in near darkness.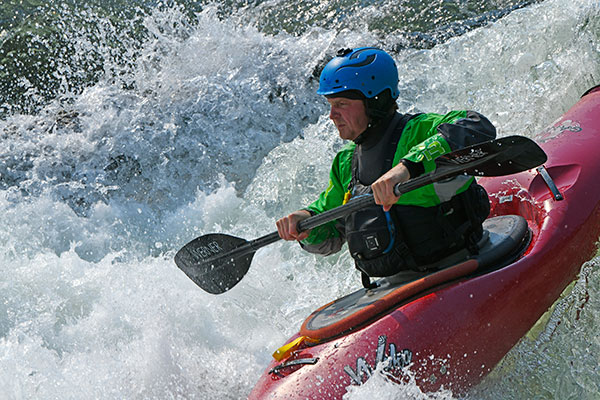 Other Key Features
Befitting a camera that is a true all-rounder, the D850 offers a variety of additional features and accessories for everything from 4K in-camera time-lapse videos to fast wireless image transfer and an optional ES-2 Film Digitizing Adapter Set that turns the camera into a scanner for copying both slides and negatives.
One in-camera capability that many photographers will find very useful for streamlining their post-processing workflow is the options the D850 offers for switching between three sizes of Raw files depending upon one's needs. The Large size uses the camera's full 45.7MP file, while Medium scales back to 25.6MP and Small reduces file size further to 11.4MP.
Despite all the advantages of the D850's tilting touch screen in Live View mode, I did most of my shooting with the camera's excellent 0.75X optical viewfinder that Nikon says is their widest and brightest ever. Composing shots through the viewfinder was a real pleasure—especially when bright lighting conditions rendered the LCD less than ideal.
Another cool feature of the D850 is a Focus Shift Mode designed for scenes where maximum depth of field is essential. This works by letting you set the distance increments you choose, for capturing as many as 300 shots automatically in a dedicated folder. Then, with third-party focus-stacking software, you can merge the shots into a final image with almost unlimited depth of field.
Another very helpful feature is the D850's Live View AF Fine Tune mode that enables you to quickly and precisely adjust the camera's AF system to the specific Nikkor lenses in your arsenal. The result is optimal sharpness for each lens you own. I didn't take time during the trip to avail myself of this capability, but if I owned a D850 this is one of the first things I'd do.
Battery and Memory
While battery performance isn't typically on my list of features to rave about when reviewing a new camera, Nikon makes a big deal about the energy efficiency of the D850 with its EN-EN15a battery. And with good reason. Nikon says that a fully charged battery will deliver up to 1,840 shots at full resolution (or 70 minutes of video).
I inadvertently put this claim to the test by leaving at dawn for a full day and early evening of shooting, with my spare battery on the charger back at the ranch. And I needn't have worried, because after hundreds of photographs I had plenty of power left by the time I returned to my room.
There's no shortage of memory options with the D850 either, as it features two card slots; one for standard SD cards, and another for faster XQD cards that are designed to maximize the camera's giant files and keep the buffer clear while shooting at high burst rates. It's a simple matter to configure the camera for which card you want to be the primary one, while reserving the other for overflow or backup.
At first I forgot that Nikon loaned me a card reader that accepted cards of both formats, so I spent the first day using the SD card as my primary. After realizing I had the necessary card reader, I switched to the XQD card and immediately noticed the difference.
Video Capabilities
I'll admit it: I'm not a videographer and confined my two days with the D850 to shooting still images. But for those for whom video is a key concern, or those who shoot both stills and video, the new Nikon D850 has a lot to offer.
While there are mirrorless cameras that offer 4K video using the full width of their sensors, the D850 is Nikon's first full-frame DSLR to do so. As a point of comparison, there's a 1.5 crop factor when shooting 4K video with Nikon's flagship D5. On the other hand, the D850 does offer crop options if you want them, from Super 35 to DX Crop at ultra-high resolution 4K.
Many of the features of the D850's tilting touchscreen when shooting photos in Live View mode are also available when shooting video, including the ability to set a specific focus point by simply tapping the screen at the desired spot during recording. And when shooting videos in the manual focus mode, the D850 offers focus-peaking confirmation at high, medium or low settings with a choice of four color highlights (white, red, yellow, or blue).
Another advancd feature of the D850 is its capability to create stunning in-camera 4K and 8K time-lapse videos with very smooth transitions—with sequences using up to 9,999 full-resolution stills.
Conclusion
Suffice to say, the new Nikon D850 full-frame DSLR is a sophisticated and very versatile imaging tool with the rare combination of features that make it an ideal choice for the photo enthusiast and pro looking for one camera that can do just about everything. Landscape photographers will love the results from this camera's 45.7MP full-frame sensor that permits them to do some creative cropping and still end up with a large file. Sports photographers will appreciate the D850's high-speed performance—even at full resolution—and its fast and precise focus acquisition, while videographers may think the D850 was designed specifically for them. In short, if you're looking for a camera than can do any or all of these things, and do them extremely well, the new $3,300 Nikon D850 is well worth your attention.

FEATURED VIDEO