Nikon D850 DSLR Lab Review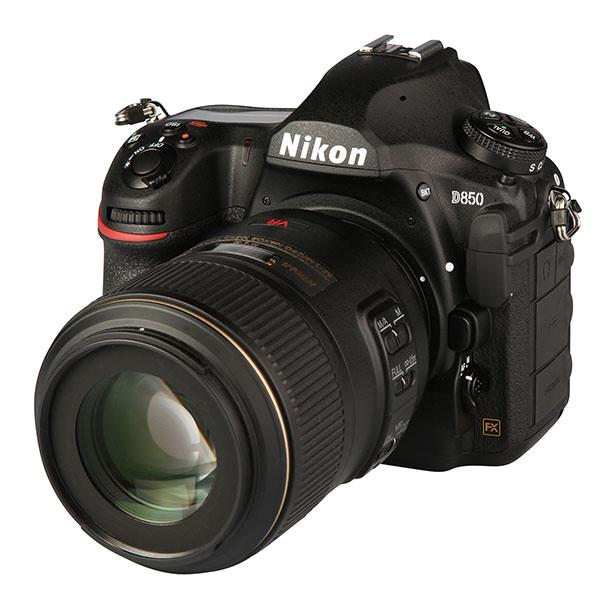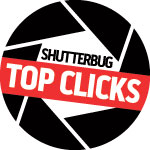 (Editor's Note: Starting with this review of the Nikon D850, all our future lab tests are based on test data and comments supplied by Image Engineering, Shutterbug's new TIPA-affiliated testing lab. Known worldwide as a leader in the development of advanced testing procedures and manufacturer of ISO-standard testing equipment, Image Engineering is an independent testing lab that specializes in rigorous testing of products for the photo and imaging industries. Test comments are edited by George Schaub, a member of TIPA's Technical Committee. You can also read our Field Review of the Nikon D850 with full resolution test images here.)
The 45.7-megapixel D850 is Nikon's first DSLR with an FX-format (aka full frame), backside-illuminated CMOS sensor with no low-pass filter, which is designed to shoot high-quality images and video even in low light. The D850 can capture 4K UHD at 24/30 frames per second (fps) that's output at a full-frame width of 16:9, allowing widescreen 4K clips at a true field of view.
The new Nikon D850 is powered by the EXPEED 5 processor and can shoot up to 7 fps at full resolution, which is two frames faster than its predecessor, the D810. Add on the optional battery grip (MD-D18) and EN-EL18a/b battery, and the D850 shoots at 9 fps with a 51-frame buffer for 14-bit lossless Raw images, which aims this camera at a range of photographers, including sports shooters and photojournalists; outdoor, wildlife, and landscape photographers; and commercial and studio pros looking for an alternative to medium format.
Other Nikon D850 features include a 153-point, multi-cam 20K autofocus system with 99 cross-type sensors; a wide ISO range of 64-25,600 (expandable down to ISO 32 and up to ISO 102,400); and a tilting, 3.2-inch LCD touchscreen on back. Let's take a closer look at how this high-resolution DSLR from Nikon performs in this lab review.
Features, Build & Handling
The Nikon D850 is a rugged and solid camera that weighs in at a hefty 2.2 pounds: with the external battery grip and its battery the D850 weighs in at 3.1 pounds even before one adds a lens. It sports no fewer than 22 buttons plus two dials on the upper right-hand edge of the body, a multi-selector, and a small joystick called a sub-selector.
Among the six programmable buttons there are two that can be programmed for either a simple button push, or the button and a dial together. Settings can be quickly reviewed (but not altered) with the Info button. The buttons and LED display on the D850 are backlit, an excellent feature for those who like to take photos in low light.
The main menu is laid out in familiar Nikon fashion, with tabs to the left and then submenus accessible by scrolling. The main menu can also be navigated using the touchscreen options of the monitor, comfortable even with fairly large fingers. A short menu is directly available by pressing the "I" button, with the top two options being the customizable photo shooting bank and custom settings bank.
The optical viewfinder is large and bright and covers 100% of the FX frame. When shooting stills in smaller formats such as DX, one can set the viewfinder to mask the parts of the view that will not be captured. Compositional aids are available, as well as all the exposure information one might need. The touchscreen allows focusing and shutter release.
Strangely, the 153 focus points are all placed within the familiar bracketed areas of previous Nikon camera models (although with a larger sensor, they cover a larger area in a final image). Fifty-five of the focus points can be user-selected and a number of options are available, including pinpoint focus and subject tracking. One can focus almost anywhere in Live View using the touchscreen. The D850 also offers focus bracketing (called Focus Shift Mode), and the option of grouping shots so they can be prepared for focus stacking in post-processing.
The light metering has an array of conventional options from conventional to less usual, such as highlight-weighted metering that could be very useful when one wants to be sure to capture detail in the brightest portions of a scene. The user can bracket exposure, flash, exposure and flash, and white balance, as well as focus.
The compositional aids, which can be selected to overlay the scene both in Live View and through the viewfinder, are a bit unconventional.
So, for example, as with previous Nikons, the grid overlay is 4x4, but there is no option for a rule-of-thirds or diagonal grid. However, there are some interesting compositional aids in Live View, such as a split-screen zoom to help check sharpness.
New options on the release mode dial are "quiet" and "quiet continuous." Silencing the shutter does slow the maximum number of frames per second to 6 and it brings the problems of rolling shutter effect with it. If one wishes to use the silent shutter with faster frames per second there is an option for shooting DX JPEG images at a fixed size of 3600x2400.
Another option on the release mode dial is "mirror up." This is not for viewing or cleaning the sensor (this can be done via the main menu), but rather to take a shot without blurring from camera shake caused by the movement of the mirror flipping up. One first composes and meters the shot, flips the mirror up, and then the electronic shutter is used to capture the shot.
Still Image Quality & Performance
The Nikon D850 has a 45.7MP, full-frame sensor, so it is not surprising that image quality tests show excellent performance. Sensor size is an important factor in image quality, although how the sensor performs is a more decisive factor. A measurement of 2,591 line pairs per picture height was captured by the D850 at ISO 64—94% of the theoretical maximum. This gives one an indication of the incredible amount of detail that can be recorded by the camera.
Resolution: The Nikon D850 has better resolution than its predecessors, the D800 and D810, both of which had 36MP sensors. The Nikon D850 lacks an anti-aliasing filter, allowing more detail to be captured, albeit with an accompanying risk of moiré in images. However, as moiré occurs when a visual pattern exceeds the resolution of the sensor, it is unlikely to be much of a problem for the D850.
Detail: Capture of fine detail is very good and there is little observable difference in fine texture at high contrast between ISO 64 and ISO 1600. At ISO 400 in a high-contrast scene, the Nikon D850 produced an artifact score of 24.8%; at the same ISO, the Nikon D810 produced 40.1%. Few artifacts are present in images shot by the Nikon D850 of high-contrast scenes at speeds ranging from ISO 64 (25.3%) to ISO 6400 (36.0%). However, low-contrast scenes shot at ISO 6400 (51.5%) and ISO 12,800 (61.8%) both show more artifacts, and the D850 has poorer scores than the D810.
Contrast and Noise: Contrast edges in test images captured at various ISOs look natural to the eye when viewed at 100%. The Nikon images do not show the artificiality of a heavily sharpened edge. The sharpening curve indicates the degree of overshot and undershot to be relatively moderate.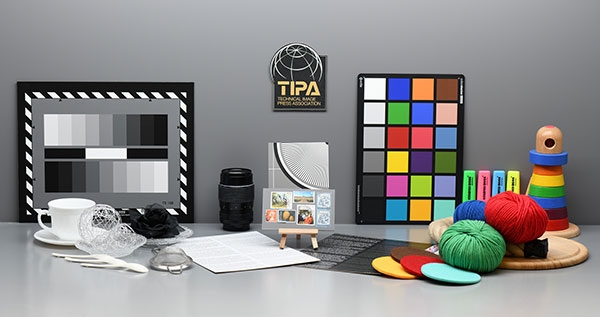 Dynamic Range: The dynamic range of the Nikon D850, when tested in accordance with ISO standard 15739, is smaller than some competitors: dynamic range is between f/8.6 and f/8.9 at ISOs ranging from 64 to 3200. At ISO 6400, a reproduction of a photo of stones and grass shows a reduction in color capture (stones that are brownish are shown as slightly more gray than at lower ISOs). At ISO 12,800, the stones are shown only as gray.
Color: Color reproduction by the Nikon D850 is very good, with only a few reds showing strong deviation from the reference color at ISO 64. Color reproduction is consistent as ISO increases, showing the versatility of this camera at different ISOs. The automatic white balance shows excellent results at ISOs through 6400. The white balance is similar between all these ISOs, meaning that pictures taken at a range of ISOs will show similar white balance. Even at ISO 12,800 and above, the white balance is still very acceptable.
Speed: The camera's start-up time is 0.2 seconds, which is hardly noticeable. The time lag between pressing the button and the shutter being released is 0.08 seconds (without autofocus). Autofocus is fairly fast: using the optical viewfinder autofocus takes 0.19 seconds in bright light and only a fraction longer in low light (0.20 seconds). When focusing using Live View, the autofocus is completed in 0.63 seconds in bright light and 0.66 in low light. The total time from pressing the release button until the camera is focused and the shutter released (lag time) is 0.71 seconds in bright light and 0.73 in low light. This is a lot faster than the D810, which took over a second to focus in Live View in both bright and low-light conditions.
Video Quality
The image quality in video mode is consistently good at both low and high ISOs, although the videos made by the Nikon D850 show nowhere near the excellent resolution of the still images. All measurements also show an improvement in video over the D810. Sharpening and texture loss is moderate at low ISOs. The most texture loss occurs at high ISOs when capturing a low-contrast scene. There is less visual noise in all viewing conditions of videos shot at high ISOs compared to those produced by the Nikon D810.
The Nikon D850 (body only) has a list price of $3,299. For more information, visit nikonusa.com. You can also read Shutterbug's Field Review of the Nikon D850 with full resolution test images here.
Pros
+ Outstanding image quality from high resolution, 45.7MP full-frame sensor
+ Surprisingly fast; can shoot up to 7 fps at full resolution
+ Quick and accurate autofocus
Cons
- Video quality not on same level as superior still photo performance
- Heavy build
- Expensive
(Lab Review is where we publish web-exclusive lab reports on cameras. To read more Lab Reviews, please go to the Shutterbug homepage at Shutterbug.com and click on the Reviews tab on the top navigation bar. New photo gear reports are published frequently, so check Reviews for more equipment evaluations.)

FEATURED VIDEO