Sony A7R III Review: Sony Gives Its High-Resolution Mirrorless Camera a Burst of Speed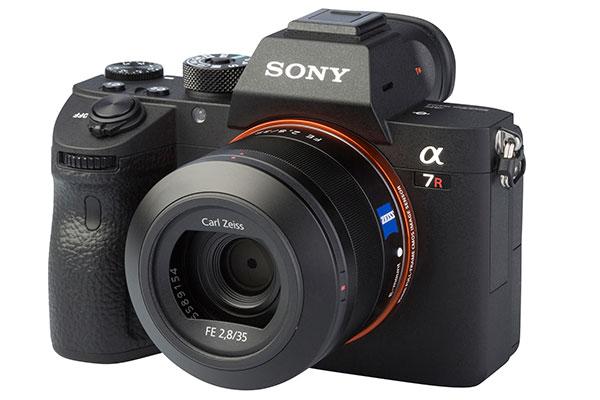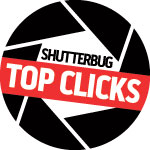 In many ways, the A7R II from 2015 is the camera that put Sony on the map for serious photography gear. Sure, the venerable consumer electronics brand had been producing high-end cameras and lenses for quite some time (the Sony A900 was released in 2008) but it all seemed like a prelude to the full photography realization that was the A7R II.
Indeed, that 42.4MP full-frame mirrorless camera received numerous accolades from the camera press in 2015 (including a rave review from yours truly) and, undoubtedly, convinced more than a few dyed-in-the-wool Nikon and Canon DSLR users that Sony had finally produced a true, pro-level camera.
All of which is why I was excited to test out the A7R II's successor, the unsurprisingly named Sony A7R III. On face value, the new A7R III ($3,200, body only) shares some similarities with its trailblazing predecessor. Both cameras look very similar—blink and you'll miss the tiny A7R III badge on the left rear shoulder of the new model—and they use the same 42.4MP back-illuminated Exmor R CMOS sensor.
There are, however, a variety of new things under the A7R III's hood, including the ability to shoot 10 frames per second (fps) continuous bursts of images at full resolution, 4K video recording across the width of its full-frame sensor, longer battery life, and a host of other features.
Let's take a closer look at the exciting, though not entirely groundbreaking, new Sony A7R III mirrorless camera in the following review. (We've embedded six full resolution A7R III test images below. Click on the images to open the full resolution shots.)
Camera Build, Layout & Handling
As mentioned, you'd be hard-pressed to tell the difference between the A7R III and the II. They have the same minimalist camera-with-an-attitude design and feature a relatively compact body with a comfortable grip. If you're a DSLR fan and like your cameras hearty, robust, and ergonomic, you might find the A7R III a little flat.
While shooting with the camera on the streets of New York City, I often found the grip to be just a tad short, so that my pinkie finger was left dangling off the bottom of the camera. This isn't a problem if you're using a small, lightweight lens such as a 35mm or 50mm prime. But with the large Sony FE 24-70mm f/2.8 GM lens attached, the combo can feel a bit unwieldy.
This is a matter of personal taste though. There are many photographers out there who may find some of the A7R III's direct DSLR competitors—such as the Nikon D850 or Canon 5D Mark IV—to be too big and bulky and the 23-ounce Sony mirrorless pro camera to be pleasingly petite.
While the A7R III has some basic moisture- and dust-sealing, it's not waterproof, which caused me to refrain from using it to photograph a beautiful winter snowstorm. It probably could've survived the snow and freezing temperatures but you never know and it was disappointing to have this worry with such a pricey camera.
Like the more expensive and more sports-oriented Sony A9, the A7R III adds a multi-selector joystick on back as well as a control wheel and 12 buttons. Although four buttons and the four "directions" on the clickable control wheel are customizable, the route to customizing them is very difficult to find, even with the help of the online 650-page help guide.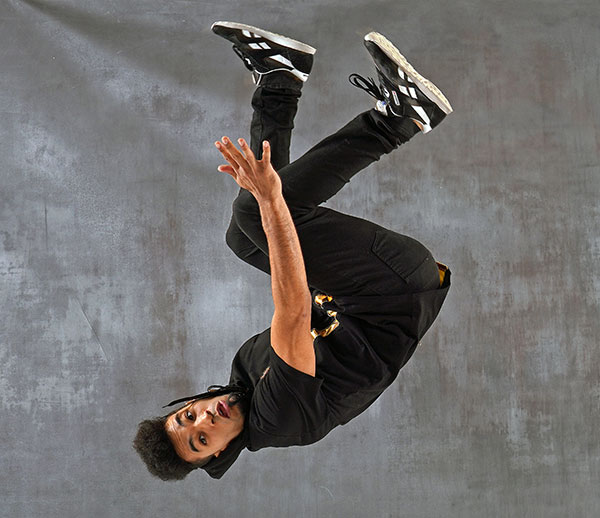 Another DSLR vs. mirrorless camera argument concerns optical viewfinders vs. electronic viewfinders (EVF). I'm still not an EVF fan, even though the A7R III has a good one with 3.69 million dots of resolution, which is the same as the A9.
The Sony A7R III's EVF offers 100% coverage and the ability to visualize camera adjustments in real time, but I still found it hard to judge exposure, with highlights getting blown out and darker areas looking coarse and lacking detail. Considering that the A7R III offers a purported 15 stops of dynamic range, you get no sense of that wide gamut while using the EVF.
While I liked that the three-inch monitor on back has touchscreen functionality, you can only use it for still photography, and it's only for moving the focus point: the actual focusing is done with the shutter button (or AF-ON button). The monitor can be tilted up and down to help with image composition but it can't be swiveled.
Features & Performance
As previously mentioned, the Sony A7R III uses the same 42.4MP sensor as its three-year-old predecessor. However, the physical design of the circuitry in the A7R III has completely changed, giving the new camera, according to Sony, the same "imaging pipeline" as the pricier A9, but nearly double the resolution and more dynamic range.
The Sony A7R III can shoot at 10 fps either with the Mechanical Shutter or in Silent Shooting mode at full autofocus/autoexposure tracking, which should help wildlife photographers, for example, capture wary animals without the sound of a noisy shutter clacking away. (The A7R III's predecessor could shoot only 5 fps at full resolution.)
The Sony A7R III's burst speed drops slightly when shooting Raw to 9 fps, according to our tests. The A7R III's buffer size when shooting JPEGs in our testing was 81 images in a row before the camera would slow down to catch up. When shooting uncompressed Raw images, the buffer size drops to 28 frames.
The Sony A7R III's autofocus system has 399 phase-detection AF points covering 68% of the image area, according to Sony. There are also 425 contrast-detection AF points and it has an approximately two times more effective Eye AF system, which helps the camera focus in on a human's eyes for sharper portrait photography. The A7R III is powered by Sony's BIONZ X processor, which boosts the camera's processing speed by approximately 1.8 times compared to the A7R II.
The BIONZ X processor also enables the camera to shoot lower noise images across the ISO range of 100-32,000 (expandable to ISO 50-102,400 for still images) while offering its 15-stop Dynamic Range (DR) at "low sensitivity settings," Sony has said. I'll discuss the camera's resolving power and this Sony claim of 15 stops of DR in the Image Quality section below.
In terms of speed and performance, the Sony A7R III is markedly faster than the previous model, which made a big difference when photographing action. I captured several of the images included in this story at a studio shoot with dancers and performers lit by rapid-fire blasts from Profoto strobes. During the studio shoot, the camera was often so fast it actually outpaced the strobe lighting, which is impressive considering that Profoto strobes are among the swiftest on the market.
The Sony A7R III has a faster start-up time than its predecessor (0.9 seconds to 2.5 seconds) and autofocus lock in bright light took only 0.24 seconds with a shutter release lag of 0.05 seconds. Autofocus in low light took only a smidgen longer (0.27 seconds), which was faster than the 0.45 seconds of the A7R II.
One interesting feature offered by the A7R III is Pixel Shift Multi Shooting, which lets you combine four Raw images into one very large image on a computer (not in camera), although the delicacy of this operation means it's designed only for subjects that are still, such as landscapes in calm weather.
Image Quality
The Sony A7R III's image quality has improved over the A7R II but not dramatically. This is actually a testament to the A7R II, which produced some of the best image quality we had ever seen from a full-frame camera at the time of its release.
According to Image Engineering, the TIPA-affiliated lab that helps us with testing cameras, the Sony A7R III produces images with excellent resolution and copious amounts of detail, performing slightly better than its predecessor in this regard. The main difference between the two models is that the A7R III maintained its resolution and detail at higher ISOs, with no visible degradation at ISO 3200.
This proved true in my real-world testing, such as in the image of the band playing at a club, which was shot at ISO 3200 and was surprisingly crisp and detailed despite the challenging lighting.
What was surprising were the Sony A7R III's dynamic range results. While the camera's purported 15 stops of dynamic range has been one of its biggest selling points, we actually found it offered slightly less DR than its predecessor.
In Image Engineering's lab testing, the dynamic range exhibited by the A7R III was widest at ISO 400 and ISO 800 (10.1 f/stops and 10.2, respectively). In comparison, the A7R II showed a dynamic range of 10.3 at ISO 400. At ISO 1600, the A7R III captures a dynamic range of 8.9 f/stops. That's very good dynamic range for a full-frame camera—and more than just about any photographer will need—but not the 15 stops of DR that Sony has been touting in its marketing materials for this camera.
For video, the A7R III's 4K capability was improved from the previous model, according to Image Engineering's tests. Video resolution was higher with the A7R III, and visual noise was kept largely in check, though things get crunchy at higher ISOs.
Dynamic range when shooting video was good (8.7 f/stops at low ISOs and 8.0 at high ISOs) and white balance was solid at low ISOs (0.8), albeit less so at high ISOs (1.6), according to lab tests. In real-world testing, our 4K video looked gorgeous and on par to what we've seen from one of the A7R III's main rivals, the Nikon D850, which produces some of the best 4K we've seen from a camera that shoots both stills and video.
Conclusion
The new Sony A7R III might not be as groundbreaking as its predecessor but it's still one of the best cameras—mirrorless or otherwise—we've ever tested. The biggest difference between the A7R III and the previous model boils down to one main thing: speed. This cannot be overstated.
The A7R III can shoot 10 fps bursts of full-resolution images, which is twice as fast as the A7R II, with a revamped autofocus system. The overall operational speed of the A7R III is also quicker. All of this translates into more shooting opportunities for the new model, including sports and action.
While the A7R III uses the same 42.4MP image sensor as the A7R II, our testing showed that it had more resolving power and captured more detail when shooting at higher ISOs. If there was one area where the A7R III disappointed was its dynamic range, which was quite good but not as wide as advertised.
When you throw in an excellent 4K video shooting mode, improved battery life, dual card slots (with support in one slot for UHS-II type SD), and a host of other bells and whistles, however, it's hard to find fault with Sony's new high-resolution camera. A7R II owners might not feel compelled to upgrade but everyone else should seriously consider this compact yet powerful mirrorless marvel.
Scorecard
Pros
+ Impressive resolution results
+ Extremely fast overall
+ 10 fps burst shooting helps capture action
+ Improved battery life
Cons
- Slightly less dynamic range than previous model
- Only basic weather sealing
- Limited touch capability on rear screen
(Editor's Note: You can see a few additional images from our Sony A7R III field test here.)

FEATURED VIDEO