Photo Gear of the Year: We Team Up with TIPA to Pick the Best Photo Products of 2017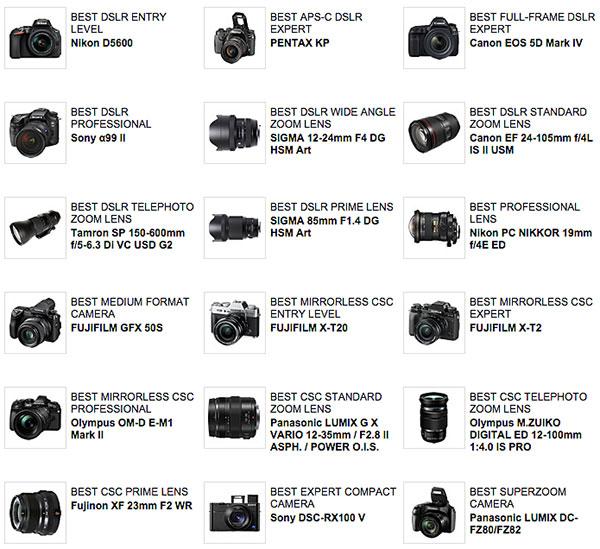 Shutterbug, a member of the Technical Image Press Association (TIPA), once again joined forces with 30 other member magazines from around the world to choose the winners of the annual TIPA Awards for the best photo/imaging products in 40 different categories. The award process began in early 2017 with an initial selection of a wide range of products conducted by TIPA's Technical Committee, on which Shutterbug's Editor-at-Large George Schaub serves.
That process was followed up by a polling of editors from TIPA member magazines from North and South America, Europe, Asia, and Australia, along with a representative of the Camera Journal Press Club in Japan, with finalists voted upon and chosen at the association's General Assembly meeting. A TIPA Award is considered by many in the industry to be the highest accolade for any photo and imaging product.
Editor's Note: Notable photo gear that was announced later in 2017, such as the Sony A9 and Nikon D850 cameras, did not make the deadline to qualify for consideration for the 2017 TIPA Awards. Shutterbug, however, posted our annual "Top 10 Favorite Cameras and Lenses" report for 2017 on Shutterbug.com and those models and other late product releases were considered. Read that report here. You can read TIPA & Shutterbug's Gear of the Year for 2016 here.
DSLR Entry Level
Nikon D5600
The 24.2-megapixel Nikon DX-format D5600 features Nikon's SnapBridge, which can be used for remote shooting and to automatically transfer images from the camera to a compatible smartphone or tablet using Bluetooth. Video can also be transferred via the camera's built-in Wi-Fi connectivity. The camera offers a 5 frames per second continuous mode and a 39-point AF system, as well as an ISO range of 100 to 25,600. A Vari-angle 3.2-inch 1,037k-dot touchscreen LCD allows for point-of-view creativity while using the camera's numerous special effects modes, as well as standard exposure modes and patterns. The camera also offers Full HD video at 60p as well as Nikon's NEF (Raw) format for still image capture.
APS-C DSLR Expert
Pentax KP
The Pentax KP is a weather-resistant and dustproof camera with a 24.3-megapixel APS-C CMOS sensor with no low-pass filter. The camera offers an unheard of ISO (819,200), a Pixel Shift Resolution System, and AA filter moiré reduction technology. There is a built-in five-axis shake reduction system and a tiltable LCD monitor. The KP has two high-speed shutter options: 1/6000 second (mechanical) and 1/24,000 second using the electronic shutter. It offers Full HD video recording and built-in Wi-Fi for use with their Image Sync app. The pentaprism finder offers 100 percent field of view and the camera can record in both JPEG and 14-bit Raw modes.
Full-Frame DSLR Expert
Canon EOS 5D Mark IV
The EOS 5D Mark IV features a full-frame 30.4-megapixel CMOS sensor and a DIGIC 6+ processor that can capture 7 frames per second stills and 4K 30p video. Dual Pixel CMOS AF technology delivers highly responsive and smooth focusing with subject tracking during video and live view shooting. The camera offers an extensive ISO range (50 to 102,400); 61 AF points with expanded vertical coverage with 41 cross-points; and a 150,000 pixel RGB-IR metering sensor. Video capabilities include 4K Motion JPEG video at 30p/24p; Full HD recording at up to 60p; HD recording at up to 120p; and still frame grabs of 4K 8.8-megapixel images. There is built-in Wi-Fi/NFC and GPS functionality.
DSLR Professional
Sony Alpha 99 II
The Alpha 99 Mark II has a 42.4-megapixel Exmor R CMOS sensor inside its magnesium alloy body and an enhanced buffer that can handle up to 12 frames per second shooting with AF/AE tracking. The ISO range is 100 to 25,600, expandable to 102,400. The hybrid phase-detection AF system combines a 79-point dedicated sensor with a 399-point focal plane sensor, resulting in a 79 hybrid cross AF point array that delivers very impressive high-speed tracking performance. The Alpha 99 II records 4K video with full pixel readout (with no pixel binning) in the XAVC S format at 100 Mbps. It also incorporates five-axis image stabilization (a 4.5-stop advantage).
DSLR Wide-Angle Zoom Lens
Sigma 12-24mm f/4 DG HSM Art
Constructed with 16 elements in 11 groups, with FLD glass elements, an updated Hyper Sonic Motor with 1.3x torque for fast AF, and use of "the largest aspherical element in the industry," this constant aperture wide-angle zoom is designed for full-frame DSLRs but can also be used with APS-C sensor cameras to deliver a still impressive 18-36mm field of view (approximate, depending on camera model). With a minimum aperture of f/22 and a close-focusing capability of 9.4 inches at the 24mm focal length range, photographers can create unique images with startling depth of field, while the constant f/4 aperture and nine-bladed rounded diaphragm allow for outstanding bokeh effects.
DSLR Standard Zoom Lens
Canon EF 24-105mm f/4L IS II USM
This updated version of a versatile, constant aperture zoom has a new optical composition that includes 17 elements in 12 groups, including four glass-molded (GMo) aspherical lenses that yield excellent resolving power as well as increased peripheral brightness for enhanced edge-to-edge performance. Highly resistant to dust and water, the lens incorporates an image stabilizer with up to a four-stop advantage and a 10-bladed circular diaphragm for outstanding bokeh effects. AF is highly responsive due to an inner focusing, a ring USM (ultrasonic motor), a high-speed CPU, and optimized AF algorithms. Air Sphere Coating aids in the significant reduction of ghosting and flare.
DSLR Telephoto Zoom Lens
Tamron SP 150-600mm f/5-6.3 Di VC USD G2
This long-range zoom is built for full-frame DSLRs but can also be used on APS-C DSLRs to deliver an incredible 225-900mm focal length range (approximate, depending on camera). Tamron's improved VC (Vibration Compensation) offers a 4.5-stop advantage with three modes for a variety of shooting scenarios. The lens incorporates three low dispersion elements to aid in the elimination of chromatic aberrations and is constructed with 21 elements in 13 groups, with a minimum focusing distance of 86.6 inches. Other features include eBAND and BBAR coatings to help reduce ghosting and flare, a fast ultrasonic silent drive ring-type motor, and leakproof seals on the metal barrel.
DSLR Prime Lens
Sigma 85mm f/1.4 DG HSM Art
Aimed at portrait photographers and those who want to create dramatic shallow depth-of-field effects, this full-frame 85mm lens in Sigma's Art series employs two FLD (fluorite equivalent) elements and one AD (Anomalous Dispersion) high-refractive index element to achieve extremely low levels of chromatic aberration. The lens contains a nine-bladed electronically controlled diaphragm, a hypersonic (HSM) motor for rapid and silent AF, and an AF system with 1.3x torque boost. Quality build features include a durable brass mount and a composite TSC barrel, a material known to provide consistent performance at extreme temperatures and is considerably lighter than other materials that would yield similar benefits.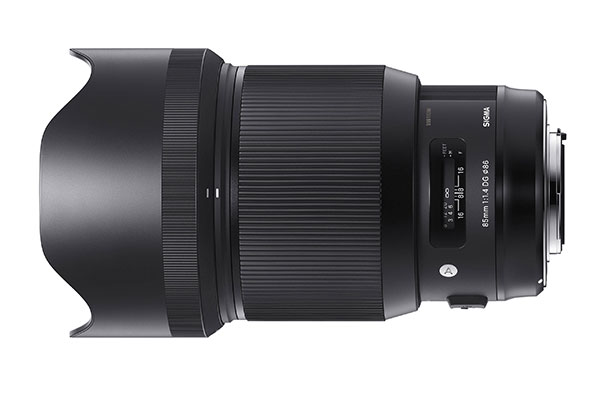 Professional Lens
Nikon PC Nikkor 19mm f/4E ED
Pros shooting architecture and tight indoor spaces will appreciate the quality and features of this tilt-shift, full-frame perspective control lens. It incorporates three ED elements and two aspheric elements and has Nano Crystal and Super Integrated coatings. It tilts +/- 7.5 degrees and shifts +/- 12mm with rotation up to 90 degrees. The lens offers maximum perspective control: tilt and shift movements can be set independently and without locking, while tilt can be applied parallel or perpendicular to the shift. The lens has a water-, dust-, dirt-, and grease-repellent fluorine coating on the front and rear elements, an electromagnetic diaphragm mechanism, and a minimum aperture of f/32.
Medium Format Camera
Fujifilm GFX 50S
Containing a 51.4-megapixel CMOS sensor (43.8x32.9mm) and an X-Processor Pro engine, the GFX 50S is a compact and lightweight camera with a 2.36M-dot touchscreen LCD as well as a detachable 3.69M-dot EVF. This mirrorless camera has a newly developed focal plane shutter with a maximum shutter speed of 1/4000 second, plus it is capable of a 1/16,000 exposure when using the electronic shutter. Stills can be captured in a wide variety of aspect ratios in numerous JPEG levels and 14-bit Raw. Videos can be made in Full HD with four framing rates ranging from 29.97p to 23.98p at 36 Mbps with stereo sound. Numerous system accessories include setups for tethered shooting via USB.
Mirrorless Entry-Level Camera
Fujifilm X-T20
Housing an APS-C 24.3-megapixel X-Trans CMOS III sensor, the X-T20 records both JPEG and 14-bit Raw stills and 4K, Full HD, and HD video. Capable of recording 14 frames per second with the electronic shutter and 8 fps with the mechanical shutter, the camera offers a wide range of burst options of up to 81 frames in JPEG and 29 in Raw, depending on framing rate and format. The high-resolution OLED EVF has 2.36 million dots while the three-inch touchscreen and tiltable TFT LCD offers an impressive 1,040k-dot view. Users can take full control of exposure functions with the body's Control Mode dials or use SR AUTO mode to access many Scene Mode and creative presets.
Mirrorless Expert Camera
Fujifilm X-T2
The X-T2 contains an APS-C-sized 24-megapixel X-Trans CMOS III sensor and an X-Processor that can deliver up to ISO 51,200 sensitivity. The highly responsive EVF offers 100 frames per second live view, plus there is a three-inch, three-direction tilting LCD. The X-T2 has extremely impressive AF performance in low light and for low-contrast subjects, as well as an AF-C Custom Setting that allows the user to match subject movement. Premium video recording results from the capture of 1.8x the amount of information to produce 4K video and 2.4x for Full HD. Professional quality controls include an optional power grip that boosts burst modes and can extend the duration of 4K video recording to nearly 30 minutes.
Mirrorless Professional Camera
Olympus OM-D E-M1 Mark II
The lightweight and weatherproof E-M1 Mark II has a 20-megapixel Live MOS sensor and a TruePic VIII Dual Quad Core Processor. It offers two very high-speed shooting sequences, 15 frames per second (mechanical) and 60 fps (electronic), as well as 4K Ultra HD video recording (30/25/24 fps) with a built-in stereo mic. A 121-point Dual FAST AF system ensures fast and sharp image capture, plus there is focus bracketing and focus stacking when desired. Other exciting features include a 1/8000-second shutter speed, a fully articulating three-inch touchscreen monitor, and built-in five-axis image stabilization. The camera can also deliver 50-megapixel images with its High Res Shot Mode.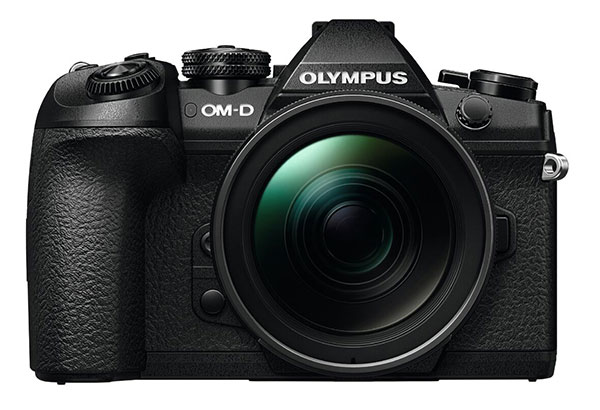 Mirrorless Camera Standard Zoom Lens
Panasonic Lumix G X Vario 12-35mm f/2.8 II ASPH / POWER O.I.S.
Among Panasonic's updated Lumix G lenses, this fast 12-35mm offers silent operation via its inner focus drive system plus smooth brightness changes when zooming or panning due to a micro-step drive system in the aperture control. Another advantage is excellent AF tracking performance when zooming. The lens has Dual I.S. and 5-Axis Dual I.S. There's also 5-Axis Dual I.S. 2 functionality, optimized for use with Panasonic's latest cameras, including the GH5 and G85. The lens is constructed with 14 elements in nine groups, including four aspherical lenses with five aspherical surfaces as well as one lens with UHR (Ultra High Refractive Index) and another with UED (Ultra Extra-Low Dispersion).
Mirrorless Camera Telephoto Zoom Lens
Olympus M.Zuiko Digital ED 12-100mm f/4 IS PRO
Providing a 24-200mm effective focal length range for Micro Four Thirds cameras, the Olympus 12-100mm lens has splashproof, dustproof, and freezeproof construction plus an on-lens function button. Its optical design includes one double-sided aspheric and three aspheric elements, plus five ED, two super HR lenses, and one HR lens. The lens has a circular seven-bladed diaphragm, a fast MSC (movie and still) AF system with manual override and can focus as close as 0.6 inches. The in-lens image stabilization alone provides up to five shutter speed steps of compensation performance. When mounted on a compatible Olympus OM-D or Pen camera, the lens stabilization works in sync with the camera's in-body stabilization to create 5-Axis Sync IS. When paired with an E-M1 Mark II, it is said to deliver an astounding 6.5-stop advantage.
Mirrorless Camera Prime Lens
Fujinon XF 23mm f/2 WR
This fast wide-angle lens is constructed with 10 elements in six groups and incorporates a pair of aspheric elements that aid in creating crisp images throughout the frame. It has an internal stepping motor that provides fast, smooth, and quiet AF operation. When combined with phase-detection AF it is said to achieve focus in 0.05 seconds. Other features include Super EBC (Electron Beam Coating), weather resistance, and a tolerance for low temperature use. When shallow depth-of-field effects are desired its nine-inch close-focusing capability combines with its rounded nine-blade diaphragm and f/2 maximum aperture to create beautiful bokeh images.
Expert Compact Camera
Sony DSC-RX100 V
The RX100 V has a 20-megapixel one-inch Exmor RS CMOS sensor and a high-resolution OLED EVF as well as a 2.95-inch TFT LCD. ISO sensitivity ranges from 125 to 12,800, with a push sensitivity of 25,600. Fast Hybrid AF combines 315 focal plane phase-detection points with contrast-detection AF to yield a very fast AF acquisition speed of 0.05 seconds. Continuous 24 frames per second shooting, with AF/AE tracking, is made possible by the new front-end LSI. The (equivalent) 24-70mm f/1.8-2.8 Zeiss Vario-Sonnar T* zoom lens can focus as close as 0.17 feet at the wide focal length setting. The camera offers numerous video modes and frames, including 4K, as well as built-in SteadyShot image stabilization.
Superzoom Camera
Panasonic Lumix DC-FZ80
The FZ80 offers an incredible 60x 20-1200mm integral optical zoom lens. It delivers 4K and HD Video, with output and framing rates that will meet every creative need, and JPEG and Raw still recording. It has an 18.1-megapixel High Sensitivity CMOS sensor, Wi-Fi capability, and built-in POWER O.I.S. image stabilization. The Lumix DC Vario lens is constructed with six aspherical lenses, nine aspherical surfaces, and three ED lenses with a close-up capability (macro setting) of 0.39 inches. There are many AF (including Continuous, Tracking, and Touch) and exposure mode options as well as a wide variety of Creative Controls (22 in all) for exciting special effects.
Professional Compact Camera
Fujifilm X100F
The X100F has a new 24.3-megapixel APS-C CMOS sensor and an updated X-Processor Pro engine with an ISO range of 200 to 12,800 with a push sensitivity to 51,200. The X100F can capture JPEG/Raw stills at up to 8 frames per second and video up to 1080/60p with a built-in stereo mic. The integral 35mm (equivalent) f/2 lens has a close-focusing capability of 3.94 inches; viewing is with the same rangefinder-type design of previous models with a fixed three-inch LCD and both optical and electronic (hybrid) viewfinders. There is both a built-in flash and hot shoe for auxiliary units. Wi-Fi functionality allows for smartphone remote connectivity.
Rugged Camera
Nikon COOLPIX W100
Waterproof to 33 feet, shockproof to 5.9 feet, freezeproof to 14 degrees F, and dustproof, the affordable W100 contains a 13.2-megapixel CMOS sensor that can deliver stills at 11 frames per second and Full HD video at 30p. The 3x optical Zoom-Nikkor lens delivers a (35mm format equivalent) 30-90mm focal length range with Electronic VR. A 2.7-inch 230k-dot TFT LCD is enhanced via a five-level brightness adjustment control. There are numerous creative Scene modes as well as +/- 2 EV exposure compensation. Dedicated one-touch button controls make shooting easy in both challenging weather and underwater environments, and Nikon's SnapBridge allows for easy sharing and storage with smartphone devices.
Camcorder
Canon XC15
With its compact, portable body, the XC15 is designed for professional videographers and journalists who want a discrete but professional 4K/UHD handheld camera with XLR audio inputs that is ideal for news and film shoots in the field. As a B or C camera it offers different Look Settings to ensure footage can be easily cut with both Canon Cinema EOS and XF and XA Canon camcorders. It offers an advanced 1.0-Type 12-megapixel CMOS image sensor; touch panel control; a wide-angle 10x zoom (27.3-273mm equivalent for video) with Optical Image Stabilizer with three IS modes plus separate rings for manual focus and zoom control; and advanced AF features with face detection technology.
Professional Photo/Video Camera
Panasonic Lumix DC-GH5
The lightweight and durable Panasonic GH5 is a weather-resistant Micro Four Thirds camera with a 20.3-megapixel Live MOS sensor that utilizes advanced digital signal processing and heat dissipation to allow recording and internal processing of 4:2:2 10-bit 4K video. Numerous recording formats include AVCHD, MP4, and MOV. The GH5 offers a 6K Photo function, which can extract 18-megapixel stills from the 30 frames per second 6K burst file (in 4:3 or 3:2 aspect). The 6K Photo function also takes advantage of the camera's high-speed burst shooting to allow spontaneous capture of high-resolution still images: 8-megapixel 4K photos can be captured at 60 fps.
Photo Printer
Epson SureColor SC-P5000
The 17-inch SC-P5000 is a desktop proofing, photography, and fine art printer that offers a 10-color ink set, a PrecisionCore TFP printhead, and Epson Precision Dot technology. The printer exclusively uses 200ml UltraChrome HDX ink cartridges that deliver an enhanced color gamut and higher density blacks, with improved print permanence compared to previous models. The printer offers improved dust and static control, which means reduced maintenance requirements and greater durability. The PrecisionCore printhead has 360 nozzles per color for faster printing speeds with variable size droplets as small as 3.5 picoliters, while a 2.7-inch full-color LCD panel makes setup and operation accessible and straightforward.
Photo Inkjet Paper
Canson Infinity Baryta Prestige 340gsm
Canson's Baryta Prestige is a 340 gsm inkjet paper comprised of acid-free alpha-cellulose and cotton rag with a true barium sulfate (baryta) coating. The baryta nomenclature tags it as having the look and feel of silver halide prints. It is a durable paper that brings a feeling of richness and depth to tonal values and hues with a smooth gloss surface that has the look and sharpness of traditional glossy paper while lacking the distracting sheen of a hard surface gloss. Its weight and durability defend the sheet from handling problems but does not prevent the user from using it in virtually every advanced photo inkjet printer out today.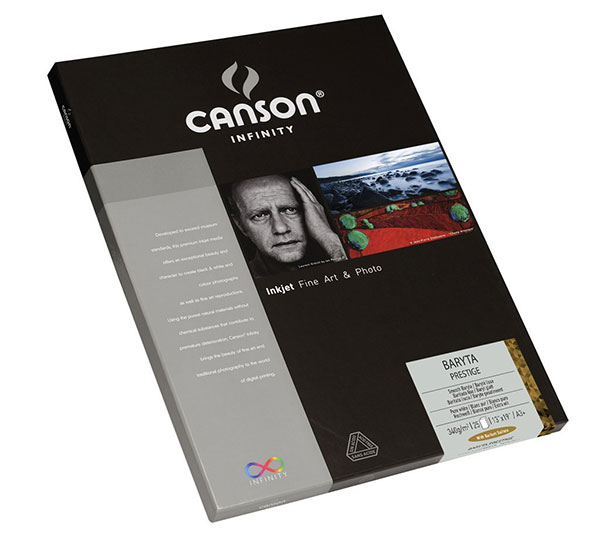 Imaging Software
Macphun Luminar
As an affordable alternative to subscription-based and even some stand-alone image editors, Luminar offers a host of tools and options that can handle just about any imaging task. Available for Mac only, users can choose between levels of image processing experience and adapt the workspace to their skill set, then move up to more advanced modes as they learn. Luminar works in a nondestructive fashion and can handle Raw conversion from dozens of different cameras. There are over 300 tools and features, including layers and blending modes, photo filters, presets, masking, black-and-white processing, object removal, and color toning.
UPDATE: Since this story was written, Luminar has been updated. Here is new information provided by the company, now called Skylum, about the software:
"Luminar 2018 is a universal all-in-one photo app designed to offer everything a modern photographer needs for photo editing. With intelligent filters and over in-built 100 presets, Luminar speeds up the photo editing workflow to deliver great results in less time. It also features some advanced tools like layers, masking and blending, lens correction and transform tools — to name just a few — that take image editing to the next level. Available for Mac and Windows."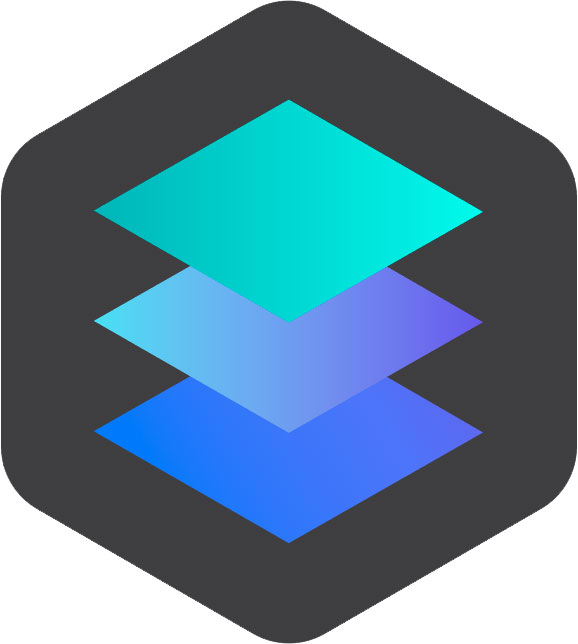 Camera Accessory
Manfrotto Lens Filter Suite
Combining Manfrotto filters and XUME magnetic adapters, the Manfrotto Lens Filter Suite allows photographers to instantly and easily connect filters to their lens. The filters are multi-coated to provide maximum protection and minimal light reflection and come with a reusable storage case; the low-profile magnetic rings lock the filters securely in place and are safe for the lens's focus, drive, and other electronics as well as the memory card. Filters include a UV, a circular polarizer, and an ND8 (three stops) as well as an NF500 for nine stops, the latter being available in 52mm and 58mm diameters. All other filters and adapters are available in eight diameters ranging from 49 to 82mm.
Lighting Accessory
Nissin Air10s
The Air10s is an advanced TTL strobe commander in the 2.4GHz Nissin Air System (NAS). The simple dial layout with color LCD display allows users to seamlessly and quickly control a large group of NAS-ready strobes wirelessly with a maximum distance of 330 feet. It is compatible with Fujifilm, Sony, Nikon, Canon, and Micro Four Thirds cameras, and capable of crossover controlling different versions of NAS-ready strobes. The unit is equipped with a microSD card slot that allows users to update the unit by themselves. Manual and TTL power output control are available with +/- 1/3 EV steps at a time. The all-new TTL Memory function transforms TTL exposure data instantly to manual output power.
Imaging Storage Solution
SanDisk Extreme 900 Portable SSD
Promising up to 9x the speed of an external hard drive, the Extreme 900 SSD (Solid State Drive) can hold up to 1.92TB of data with read and write speeds up to 850MB/s, ideal for transferring and accessing very large video and still files. Housed inside an aluminum enclosure, the drive is both temperature and impact resistant. The Extreme 900 SSD also offers encryption to keep files secure so that only the owner and known and trusted associates have access. The drive is compatible with both PCs and Macs with no drivers required and works with Windows 8, 8.1, and 10 as well as Mac OS 10.6+.
Imaging Processing Equipment
Wacom Intuos Pro
Tools that aid in smooth workflow and that adapt to the user's creative instincts are important elements for the creation of exciting and expressive images. The Intuos Pro pen and touch tablets are highly portable at less than half an inch thick and have a smaller desktop footprint than previous models. The Intuos Pro comes with an anodized aluminum backing, a smaller pen stand with 10 nibs, and a new pen case. Available in two sizes, both feature a Touch-Ring, Multi-Touch, and eight ExpressKeys for customized shortcuts that speed up a user's creative workflow. Included is a Pro Pen 2 with enhanced sensitivity that delivers 8,192 levels of sensitivity.
Professional Flash System
Profoto D2
The D2 monolight offers flash duration as rapid as 1/63,000 second across the entire 10-stop energy range; high-speed sync goes as high as 1/8000 second, ideal for outdoor flash work. A super-fast recycling time allows for up to 20 firings per second. The photographer can work in TTL or manual exposure mode with 1/10-stop increment output control. The D2 is available in 500Ws and 1000Ws versions with both featuring full TTL control for Canon and Nikon users via Profoto's AirTTL 2.4GHz radio system. The D2 fits in with the Profoto Light Shaping equipment line and can make use of over 120 different light shaping and modifying accessories.
Portable Flash
Metz mecablitz M400
The compact M400 has a guide number of 131 at ISO 100 (105mm) and is compatible with a wide range of DSLR, Micro Four Thirds, and other mirrorless cameras. It features a zoom swivel head with a built-in motor zoom function (24-105mm), an integrated (12mm) wide-angle diffuser, and an OLED display for easy user interface. The M400's Auto TTL mode enables full and automatic control of the flash from the camera. It can be synced with first or second shutter curtain firing and supports HSS or FP high-speed sync modes as well as slaved wireless TTL functionality, depending on the camera in use.
Tripod
Vanguard Alta Pro 2+ 263AB 100 Tripod with Ball Head
The Alta Pro and ball head combination allows for ease of setup and flexibility in shooting angles and heights. It features three-section aluminum alloy legs that adjust to 25-, 50-, and 80-degree angles and a smooth fluid-like ball head that rotates 360 degrees, plus has a quick-release plate and bubble level guide. In addition, the hexagon-shaped center column moves from 0 to 180 degrees, with a Swivel Stop-n-Lock System that securely repositions the column with one simple movement. Other features of note include a premium magnesium die-cast canopy and an anti-shock ring, as well as quick flip leg locks and rubber feet with retractable spikes.
Photo Monitor
LG 27MD5KA (UltraFine 5K Display)
LG's 27MD5KA (UltraFine 5K) monitor brings the coveted extra high resolution to photographers using a MacBook Pro. With a stunning 5120x2880 resolution and DCI-P3 99 percent color gamut, the 27-inch LG UltraFine 5K display brings professional photos and videos to life. A single Thunderbolt 3 cable provides up to 85W of charging power to your MacBook Pro with Thunderbolt 3 ports. Three downstream USB-C ports offer additional connectivity and power to compatible devices and accessories. A built-in camera, microphone, and stereo speakers deliver a rich media experience in this 27-inch monitor.
Photo Smartphone
Huawei P10/P10 Plus
Huawei's P10—and the twin P10 Plus—comes with either a 5.10-inch (1920x1080) or a 5.50-inch (2560x1440) high-resolution display. The P10 is powered by an octa-core HiSilicon Kirin 960 processor paired with 4GB of RAM and 32/64GB of internal storage; the P10 Plus version is coupled with 4/6GB RAM and 64/128GB of internal storage. The Huawei P10 Plus Leica Dual Camera 2.0 Pro Edition carries two Summilux-H lenses with an f/1.8 aperture while the basic P10 is equipped with Summarit f/2.2 lenses. Both phones have two sensors: 12 megapixel and 20 megapixel. By combining sensor data, the smartphones deliver crisp, sharp images and improved quality in available light photography.
Camera Drone
DJI Phantom 4 Pro
The Phantom 4 Pro uses titanium alloy and magnesium alloy construction to increase the rigidity of the airframe while it reduces weight. It employs a FlightAutonomy system with dual rear sensors and infrared sensing systems for five-direction obstacle sensing and four-direction obstacle avoidance. The drone is fitted with a one-inch 20-megapixel sensor camera that can deliver 4K/60 frames per second video and 14 fps bursts. Users have long-range control of 4.3 miles and can take advantage of its 30-minute flight time to make truly impressive imagery. Its mechanical shutter eliminates rolling shutter distortion that might otherwise mar images of fast-moving subjects or when shooting at high flight speeds.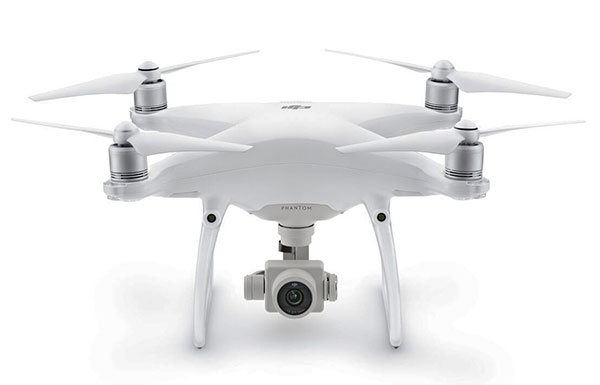 Actioncam
Sony FDR-X3000R
The 4K-capable FDR-X3000R is built around an 8.2-megapixel BSI Exmor R CMOS sensor and features a Zeiss Tessar f/2.8 lens. The compact unit has a unique Balanced Optical SteadyShot image stabilization system that works even in 4K and high-speed recording modes. The FDR-X3000R offers built-in Wi-Fi, with a new version of Live-View Remote Control, GPS, and a stereo microphone, plus a stereo mini jack. Numerous shooting effects include time-lapse, high- and low-speed motion, and a 120 frames per second shooting rate. As is, the camera is splashproof, but a housing is available to shoot at depths of up to 197 feet.
360-Degree Camera
Nikon KeyMission 360
The KeyMission 360 allows users to capture and share fully immersive 360-degree videos and photos and offers waterproof, shockproof, and freezeproof operation with no additional housing required. The unit can record 4K HD videos, 23.9-megapixel photos, time-lapse sequences, and features Nikon's SnapBridge integration for real-time wireless sharing. Close-focusing distance is approximately one foot with an angle of view of 8.2mm (35mm equivalent). Compact (2.6x2.5x2.4 inches) and lightweight (7 ounces), user flexibility for making images in a wide range of situations is enhanced by the availability of dedicated mounting accessories.
Photo Print Service
WhiteWall ultraHD Photo Print
WhiteWall's ultraHD Photo Prints reveal all the crisp details of digital files delivered by today's high-resolution cameras. Printed on high-end Fuji Crystal DP II paper, the lab utilizes a new process that keeps the paper perfectly flat during exposure, thus ensuring edge-to-edge sharpness and detail. Exposure, development, and the drying processes have also been enhanced, with image optimization software that coordinates and takes full advantage of every phase of print creation. Even at close viewing distance, ultraHD prints display increased dynamic range and maximum density, with vivid color and clear tonal gradation. Due to the precise controls applied, photographers can count on matching prints on repeat orders.
Photo Bag
Manfrotto Pro Light 3N1-36
This versatile bag offers three carry options for three different gear configurations. For still photographers it can hold three camera bodies and five lenses; for videographers it can fit a Canon C100 with handles and lens attached plus a microphone, three additional lenses, and even a backup body; and for drone users it can hold a DJI Phantom 4 with transmitter and a DSLR with three lenses. Carry options include a backpack and sling mode, as well as a "cross backpack" setup, which combines the advantages of the other two options for truly flexible use in the field.
Design
Hasselblad X1D-50c
At less than half the weight of previous medium format digital cameras, the mirrorless X1D-50c camera is ergonomic and compact with a stylish, classic design. Smaller than most full-frame DSLRs, it offers impressive user controls and functionality along with a 50-megapixel sensor for image capturing power. Atop the camera is a simplified control dial that includes three user-defined setups for customized control setups. The user can opt to view through the 2.4-megapixel EVF when lighting conditions are challenging or the large, bright, high-resolution three-inch rear LCD that offers live view and touch control that can access most of the camera's functions, as well as playback functions such as swipe and pinch zoom.

FEATURED VIDEO