This Mind-Blowing Panoramic Timelapse of L.A. Was Shot over Two Years with Two DSLRs (VIDEO)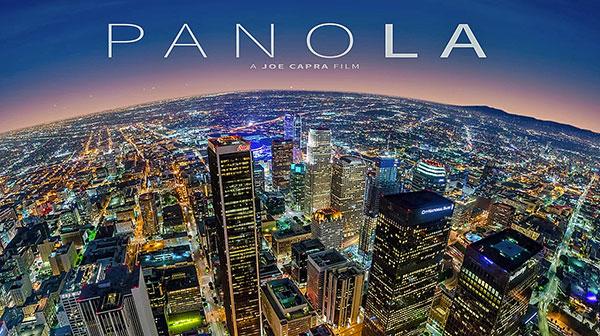 We've featured the stunning work of Joe Capra before but the incredible panoramic timelapse of Los Angles that he shot over a two-year period could be his most spectacular video yet. Titled "Pano L.A.," the six-minute timelapse was captured entirely in true panoramic form using two synced Canon 5D Mark III DSLRs side by side.
The resulting panoramic footage came in at a massive 10K x 4K resolution when stitched together.
"Shooting panoramic timelapse was something I had always wanted to do," Capra says on the Scientificfantastic Vimeo page. "I love panoramic images and wanted to bring that look to timelapse, and I wanted to do it proper, not by faking it by just cropping the top and bottom of regular timelapse shots. I gave it a try many years ago but was never able to get the images from the two cameras to sync properly and get the images to stitched together correctly."
If you really want to enjoy it, watch it in full screen at full HD. And it's to Capra's credit that he even makes Los Angeles' notorious traffic look gorgeous. :-)
Here's a list of the gear he used:
• Two Canon 5D Mark III DSLRs
• Two of each: Canon 24-70mm, 24-105mm, and 70-200mm lenses

• Custom build panoramic rig

• RamperPro

• Custom dual trigger intervalometer
• Motion Control:
Kessler Crane TLS with Second Shooter
If you liked this timelapse, here are five more that you'll enjoy:
Photographer Spent 18 Months Shooting This Spectacular Chicago Time Lapse Video
Fog-Chasing Photographer Spent 18 Months Making This Enchanting 4K Time Lapse of Mt. Tamalpais
Want to See an Awesome Time-Lapse Video? Look No Further: This One Is Epic (VIDEO)
Watch This Stunning 4K Timelapse of San Francisco That Was Three Years in the Making (VIDEO)
Incredible 10K Timelapse Video of Rio de Janeiro Uses Hundreds of Detailed 80-Megapixel Images

FEATURED VIDEO