Fog-Chasing Photographer Spent 18 Months Making This Enchanting 4K Time Lapse of Mt. Tamalpais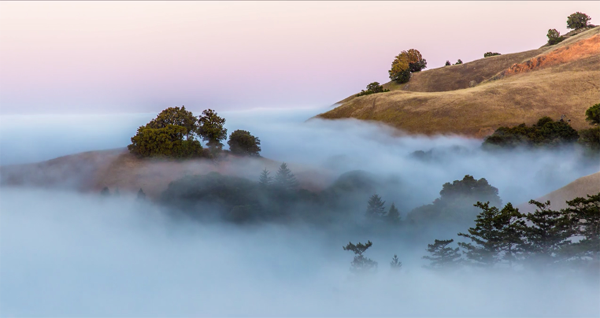 Like many of us who have lived in the beautiful city by the bay, photographer Dan MacRostie is enchanted with San Francisco and the gorgeous foggy sunrises and sunsets that occur in "The City" and above nearby Mt. Tamalpais just across the Golden Gate Bridge.
MacRostie's "obsession with chasing the fog" led him on a year-and-a-half quest to create this enchanting 90-second 4K time lapse. When conditions were right, he says, "I would be up and out the door by 4am to make the 45-minute drive and 30-minute hike up Mt. Tam to be setup for the sunrise."
Likewise, in the evenings MacRostie would rush home from work, grab his gear, and repeat the journey in time for sunset.
After watching the beautiful time lapse below, we think you'll agree that MacRostie's endless hours of lugging his gear up and down the mountain were well spent. You can see more of his fine work on his website and Instagram page.
And be sure to take a look at our earlier story about another photographer who devoted 18 months to creating a spectacular time lapse, this one in Chicago.

FEATURED VIDEO