Nikon D7000: DX Format, 16.2 MP, And HD Video
Feeling very much in hand like a pro camera, with magnesium alloy top and rear body construction, the Nikon D7000 (list: $1199, body only) has all the bells and whistles of a modern D-SLR, including a high megapixel count CMOS sensor, a new image processor to handle all the data it can capture, including 14-bit NEF, a high ISO 6400 "normal" (expandable two stops), and the currently requisite 1080p HD movie capability. This DX (APS-C) format camera also features dual SD card slots, with spillover or format sort capability, a nice and speedy 6 frames-per-second (fps) shooting capability for up to a 100 frame burst (JPEG), and full-time AF with video and Live View. The monitor is bright and highly readable in just about every lighting condition. Unfortunately, it is fixed and does not articulate, but the penta-prism finder makes one pray that Nikon will never go EVF (electronic viewfinder), yielding 100 percent coverage and being a pleasure to view through, especially after suffering some recent EVF obscuring experiences.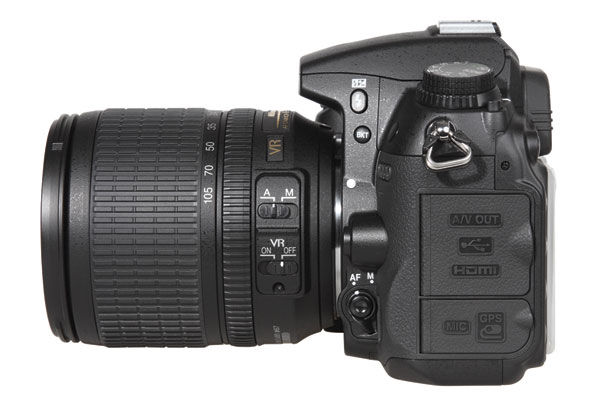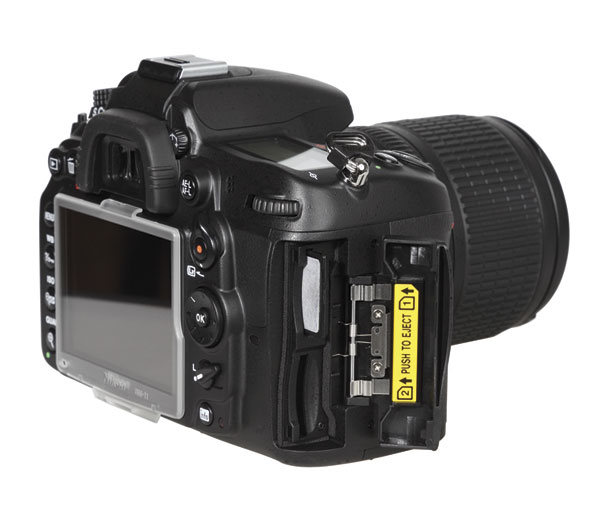 Another tip of the hat goes to Nikon for providing an instruction book, hefty tome though it is, as others have eschewed this course, opting instead for PDFing CD manuals, something you cannot easily consult when it's raining out and you really want to figure out how to do an auto bracket on the spot. Speaking of auto-bracketing, you can do that on the fly by having it set to go using a one-button operation (customizing the Fn or Function button). You can also do multiple exposures and intervalometer shooting with the D7000, the tip of the iceberg when it comes to the creative options the camera affords.
While the list price might seem high for a DX-format camera, compare it to some of its less solidly constructed competitors and that might lend a clue as to why, especially considering the extra moisture and dust seals, 150k cycle-rated shutter, the aforementioned magnesium alloy top and rear covers, and the built-in dust reduction system that throughout my tests, at least, worked well enough that I never saw a speck on an image.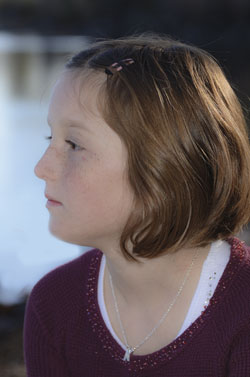 One might well wonder at the hubris of having 16.2 megapixels on a CMOS APS-C-sized chip with a fairly high ISO 6400 capability, and even more so considering that you can shoot with +2 EV "push." Nikon has not conquered or changed the physics of imaging here, they've simply figured out how to process the usually offending noise and artifacts out. They call their processing "engine" EXPEED 2 (their capitals, not mine) and in my experience it not only handles up to ISO 3200 in a way not seen before (noisy no doubt in the shadows but pretty good overall) but allows you to load the buffer with up to 100 shots in a burst at 6 fps (JPEG), no mean feat with files of this size. The D7000 might just make ISO 800 the new "street normal."
In addition, the camera can use very fast SD cards and flow the info to one of two cards in separate slots, which means you can split JPEG and Raw (of the same image when shooting Raw+JPEG), send movies to their own card, or just use one card as a backup when the other is filled. Another bonus is that the JPEG+Raw (Nikon's NEF) option can be set up with basic, normal, or large JPEG formatting, something lesser mortals rarely offer.
Nikon seems to have taken a mix of their "best of" features from both D-SLRs and digicams and incorporated them into the camera, making it a bit of a mash-up of gee-whiz and pro features. The choices are myriad, and occasionally dizzying. For example, there are seven release modes (accessible on the top left dial), including single and medium and high-speed continuous, a quiet shutter release, a remote control release, and the non-euphonius MUP (actually a very handy mirror-up mode). There are 19 Scene mode options, including the silly "pet portrait" (not that portraits of pets are silly, just the fact that we now have a mode for them) and the actually creative "silhouette." There is a modeling light option for the built-in fill flash (and compatible Nikon SB units), the necessary depth-of-field preview button, and both Bulb and Time long exposure modes, the latter requiring an ML-L3 remote. And for those who always thought Nikon thought backward, you can actually program the plus and minus EV indicators and settings to read minus to the left and plus to the right.
As usual there are a myriad of AF modes and options, Nikon glass being one reason folks stick with Nikon. What's noticeable here is a 39-point AF system that works with, according to Nikon, over 60 Nikkor lenses, a setup that will please both sports and wildlife photographers. There are many other AF configurations available in both dynamic and single AF, in 9-, 21-, or 39-point or even 21-point ring setups. Choosing the right one is a matter of comfort level and experience. You can choose 39-point and let the camera do the figuring (and choose 3D mode to have it follow a subject once it is fixed on it) or choose one point and work around it (center is my choice when working with focus lock, which can be assigned using Custom Functions to any number of available buttons on the camera).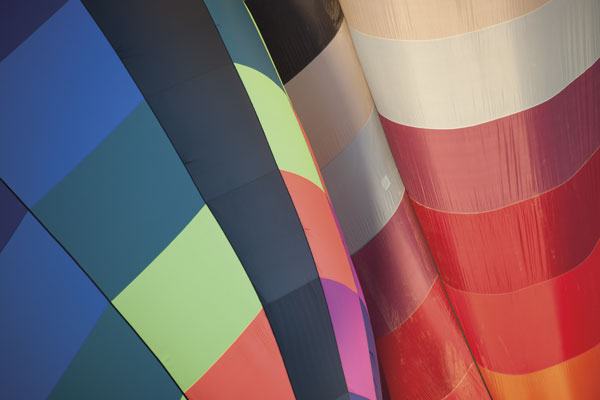 One "controversial" feature the camera affords is Auto ISO; some folks consider it an insult and others, like me, appreciate its merits in low light and fast changing lighting situations, like the hockey game I shot with the camera. The key is to think of it not as another creative choice taken over by a machine, but as a way to have the camera respond to changing light and still have control over shutter speed preferences. You set the maximum ISO the camera should choose and the minimum shutter speed at which you want to work, and the camera will choose the ISO necessary to handle the light at hand. It's like a Program ISO mode, actually, and I like it for low-light candid and fast action work. Nikon suggests setting NR filtration on if you choose a high ISO maximum, but you will have to test to see if your taste for the correction overrides any noise and artifact potential, and at which speed noise becomes a bother for you.

LATEST VIDEO