Nikon D7000: DX Format, 16.2 MP, And HD Video Page 2
Here are a few more field notes:
• Bracketing is easy enough to set up and you can set small or large increments (up to 2 EV spreads) but the D7000 only allows for three shots in a set, not enough I think for dedicated HDR fans. But once you set up bracketing you can turn it on easily by assigning it to the Fn (Function) button on the camera using a Custom Setting. This eliminates the usual fiddling other cameras might force you to do each time you want a bracket setup.
• Active D-Lighting bracketing is useful in high-contrast situations when you later want to choose from a number of tonal curve compensation options.
• Color balance and color cast control options are to the nth degree in this camera, and there's even a white balance bracketing option. My choice is to shoot Daylight when I want the colors to turn out as I see them and Auto in ugly artificial light (fluorescent), and always to shoot Raw so I can fine-tune later. Studio, still life, industrial, and stadium shooters will appreciate the fine-tuning options built into the camera, though.
• You can process Raw files right in the camera, but personally I neither read Tolstoy on an iPhone nor process Raw on a 3" screen. You can also choose a whole bunch of image "enhancement" options when you shoot or apply them easily enough later in processing. My advice would be that if you like a certain "look" to set it up in the camera and then save and name the settings in the user bank, U1 and U2 on the left top dial.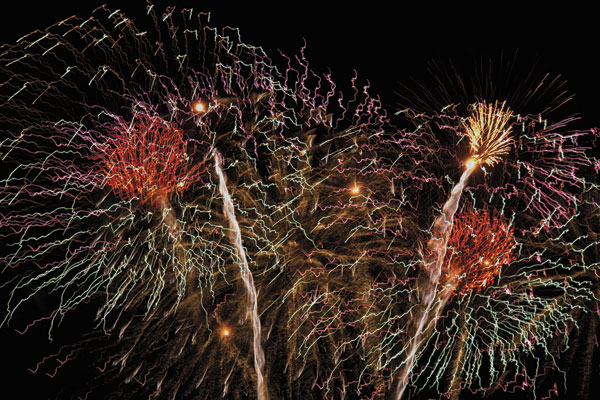 As mentioned, Nikon glass is what keeps folks coming back to Nikon bodies, and here Nikon continues their commitment to the older lenses in your kit with continued mount compatibility (with perhaps some auto features not available) and the ability to enhance those options by "registering" non-CPU lenses in the camera program. The more information you register, the more functions the lens/body combo provides, the height being color matrix metering (usually with spot or CWA patterns), flash exposure precision (i-TTL), and indication of lens used in EXIF data. You can even assign the Fn (Function) button the task of bringing up that data when a specific lens is mounted on the body. And, with G and D lenses, you can even have the processor correct for known barrel distortion on certain wides and pincushion distortion with some teles.
You can set up the camera to have buttons, dials, and switches do just about anything your heart desires so you can have it work for you and not against you in the field. My advice is to hone down the options and stick to a few setups at first and then branch out as you learn all the camera can do. For example, after a few cards full you might notice that the way you meter tends to yield overexposure. Well, that's the way you see light, so you stick to it by "fine-tuning" the "optimal" (camera suggested) exposure and setting it from +/-1 EV in as small as 1⁄6 EV increments and leave it set that way. It reminds me of when Kodachrome shooters would set K64 to EI 80 (archaic ref apologies).
And you can connect the camera to other devices in all sorts of ways. On the left side of the body the camera offers a USB port, an AV/TV interface, an HDMI interface, an interface for Nikon's external (optional) GPS system, and a stereo microphone for higher quality when recording video sound.
Field Shoots
My tests with the camera incorporated shooting stills and movies in a variety of lighting conditions, including the amazing Albuquerque Balloon Festival, street shots at night, a hockey game for fast action, and family shots during Thanksgiving holidays, hopefully a typical and telling mix for those who might enjoy this camera. Check the image captions for further comments.
In all, the D7000 was a pleasure to use, especially considering all the interesting and useful lenses Nikon has introduced of late. At about $1200 body only it seems a bit high for a DX-format camera, but the results I got, the body build, and the flexibility it offers in the field made it seem like more of a reasonable price for the quality and features it offers. While getting the kit lens does not add greatly to the price, my experience with kit lenses in general is not great. If you have Nikon glass already forego the kit lens and use what you have. Better yet, save the money for one of the fast primes or the 28-300mm VR that, for me, was an almost ideal, reasonably priced, all-purpose optic that makes a great companion to this camera.
Test Lab Comments
As part of our association with TIPA we have access to the BetterNet testing lab. What follows are summaries of the lab comments on the D7000.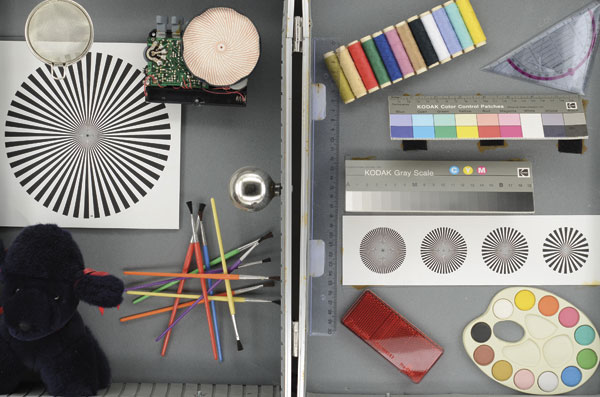 Color: The camera reproduced the standard test chart with a little oversaturation. It reproduced the chart with 104.4 percent and very intense colors in the green and blue areas. These effects are also noticeable in images taken with the Nikon D3100. Nevertheless, the camera showed very good performance in the reproduction of skin tones. The automatic white balance system causes a little shift into the yellow areas. Some skin areas show a little shift into the green. Overall, test portrait shots offered very nice and smooth skin tones with perfect gradients.
Sharpness: The resolution tests were done with the new AF-S Micro Nikkor 60mm f/2.8G ED because the kit lens (AF-S DX Nikkor 18-105mm f/3.5-5.6G ED VR) seemed to create softened images. By using the excellent macro lens we obtained very high-resolution results with up to 3.114 lines per picture height, which is an extremely good result for a camera with an APS-C sensor and a nominal resolution of 3.264 lines per picture height. The very high results, however, seem to be caused by a high-contrast setting in standard mode. The Imatest software stated an overshot of 20.1 percent, which causes a little clipping on contrast lines (black and white contrast lines show halo effect).
Noise: The camera has a high basic luminance noise level in ISO 100 to 400 settings. However, color noise is nearly invisible up to ISO 3200. The luminance noise has a very natural look, just like grain in analog films. The camera uses a very intelligent noise filtering that will avoid color smear and color clouds in higher ISO speed settings (up to 1600). Color noise is only visible in images taken with ISO 3200, 6400, or the additional high modes up to 25,600.
Dynamic Range: The camera showed very good performance in our dynamic range tests. It offers a maximum of 11.5 f/stops and showed very high dynamic range results up to ISO 1600 (more than 10 f/stops). In higher ISO speed settings the dynamic range decreases a little, but is still 9.73 f/stops at the ISO 6400 setting.
In all, the lab rated the camera quite high with these pro and con comments:
Pros:
• Very high resolution
• Fast performance
• A lot of manual/individual settings
• Large LCD monitor with high resolution (921,000 RGB dots)
•Full HD video
Cons:
• Missing swivel LCD
• Full HD videos with 24 fps; modes with 25 and 30 fps are missing
For more information, contact Nikon, Inc. at:
www.nikonusa.com
.

LATEST VIDEO