Sony's Alpha A330 D-SLR; Stepping Up Into A More Creative Realm Page 2
Last but not least is the Menu button, which brings up all the main setups, including image size (this is a 10.2-megapixel chip), raw/JPEG options, aspect ratio (standard or 16:9), color space (sRGB and Adobe RGB), and SteadyShot on or off, Sony's in-body Image Stabilization system. You also have an interesting "pixel mapping" option, which you use if you notice bright, dark, or even color spots constantly appearing on the LCD.

It might seem that this is more than just a step-up camera in the features it offers; indeed, many are borrowed from higher-end Sony D-SLRs. So you should take this camera at face value, never mind the marketing message.
Noise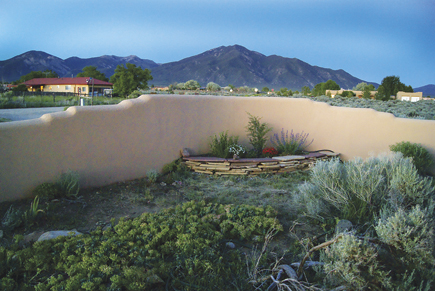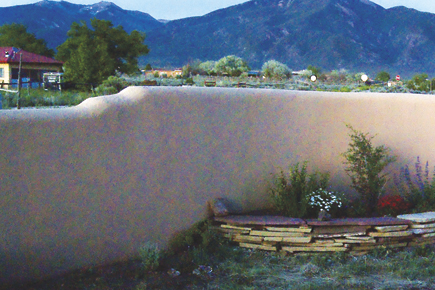 When shooting low-light, high ISO images, take care to use the NR filtration option, which in this camera is either on or off, with no levels available. You might, at the highest ISO of 3200, have to run a NR setup during post-processing as well, though this will soften the image even more. At ISO 3200 here with NR on the mottling in the adobe wall is considerable.
First, the build. The camera feels solid enough in hand, though there is a certain "plasticky" feel to it. The kit lens supplied to me for the test, an 18-55mm f/3.5-5.6, is a bit "noisy" but was overall quite responsive in terms of focus accuracy and speed under various lighting conditions, albeit with a very slow maximum aperture at the higher zoom range, starting at about 40mm. As far as I could tell you cannot buy this in a body-only configuration should you want to get a better lens when you purchase it.

The handling and controls do what I consider an important task—they do not get in the way of making image corrections or trying out various creative combinations. I quickly learned the road map of changing aperture values, creative settings, flash controls, etc. as I worked. The body does lack a depth of field preview, and I am not sure why cameras of this ilk leave out this important creative guide. Fill flash is not very powerful, so outdoors, where you probably would use it most, understand its limitations, although it did fine for close-ups.
Changing Light
Any D-SLR should allow you to react quickly to changing light and nail the exposure without too many mental or physical gymnastics. Here the clouds made for light and dark play on these formations, but using Spot Metering mode and locking exposure on the bright red rocks—and letting shadows fall where they may—yielded a good exposure. Spot metering, at ISO 200, was f/22 at 1⁄125 sec, reading locked on brighter formations in center.
Live View is quite good with no blackout, and even has a pre-exposure histogram in the finder. It also previews the chosen effect as you compose, which is great for monochrome and other less automatic options. The articulating LCD is fun to work with and prompts you to make images that would otherwise have you crawling around on the ground, although having more play to it would be even better. The 10.2 megapixels are quite enough, especially for those to whom this camera is aimed, and even for more serous photographers in this budget range, as far as I am concerned. There are enough creative options to keep most photographers busy, and the path into and through them is quickly learned.
Image Quality
And what about where the rubber meets the road—image quality? While it is tough to make a final call using only this kit lens, I was pleased with the image quality from the camera. The 10.2-megapixel (30+MB open size) images yielded very good 13x19" prints with a full range of color and tone. The Dynamic Range Optimizer helped with contrasty scenes. I would leave it on for most daylight shooting when it is not overcast as it does an overall adjustment when needed. The "Advanced" mode is said to analyze scenes and divide them into brightness areas and to adjust those areas individually, a selective curve control that to me worked quite well in bright desert light with deep shadows. Images shot with this do not show any halos or over-correction that earlier manifestations of this option from other makers delivered. All the other creative settings delivered as promised, although you should keep in mind that all this is someone's opinion on how the image should be processed, and might not be your own. You can customize settings to a degree.
Advanced DRO
The Alpha A330 is a good traveling companion, being lightweight and fairly compact. You can also max out raw images by using the supplied Sony software which is quite intuitive and offers a very simple operating procedure. This photo was made using the "Vivid" Creative Style with Advanced Dynamic Range Optimizer on using Auto ISO and AV Exposure mode at ISO 200 for an exposure of f/11 at 1⁄250 sec. The in-body Image Stabilization system yielded a steady shot in a 40 mph wind.
Processing And Results
I shot the raw+JPEG option, and figuring that those first working with this camera would probably not have Photoshop or Lightroom, opened and processed them with the supplied Sony Image Data and Raw Converter software with a MacBook Pro. The interface was quite straightforward and fast.

I did find that very high ISO images were quite noisy even with Noise Reduction (NR) processing selected in camera, so would hesitate recommending using 1600 and 3200 unless really needed, with 1600 being the top. I did shoot using both normal and 16:9 image aspect ratio settings, but the latter is just a crop that shows up when you work in raw, so you can use it to previsualize the effect but you can also make the crop later if desired (or drop it when you process the raw).

I enjoyed working with the articulating monitor and it opened up some new lines of sight for me. When combined with Aperture-Priority mode and a narrow aperture at the wide setting you can get some impressive depth of field shots close up, but lacking a depth of field preview it was kind of a guess as to what that might be while shooting. The fill flash, while fairly weak, did come in handy when working about 6 ft away in daylight at ISO 100; if you need more throw, raise the ISO.
Image Data Screen
The Sony software that accompanies the camera allows you to sort and manipulate images, and work with raw file formats, without having to spend extra bucks on higher-end image-processing programs, and will meet most of the needs of buyers of this camera class. It's raw processing for the masses.
The bright LCD and easy Menu and function controls were quite readable in the field, although when shooting in very bright sun you would want to use the viewfinder rather than Live View. The metering system delivered the goods, although when I used exposure compensation (something I thought I needed when viewing images right after exposure in bright light) anything at or under -1 EV ended up being rather underexposed.

In all, this is a very nice beginner D-SLR that borrows from its more advanced cousins to yield very good image quality and some quite creative shooting options. It delivers all you could want for the price and certainly should be considered a competitive model in its class.

For more information, contact Sony Electronics Inc. at: www.sonystyle.com.

LATEST VIDEO