Panasonic's Lumix DMC-L10; A Versatile 10-Megapixel D-SLR With Live View Page 3
Improved Live View
When the DMC-L1 was first introduced, few other D-SLRs could provide a live preview of a scene on the LCD monitor. That amenity has since become more common, but Panasonic has an edge over others in the consumer-grade category. At our press time, the DMC-L10 was the only one to provide Live View on a fully articulating monitor with 180° swing/tilt. That's a real plus, great for shooting from a very low angle, or while holding the camera above the heads in a crowd at a concert, for example. This camera is also one of the few to include contrast-detect autofocus in Live View, although that is available only with Leica D lenses announced since September 2007, including the 14-150mm zoom.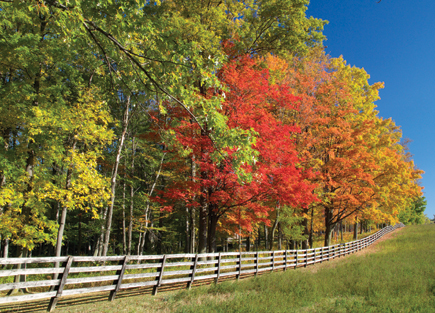 Live View with autofocus is definitely preferable when used with contrast-detect AF vs. phase-detect AF, for reasons discussed in the text. While even this system is not perfect in every way, it is quite convenient and should satisfy those who insist on a live preview option with a D-SLR. The articulating LCD monitor is a real bonus in Live View and deserves to be adopted by other manufacturers as well.
Conventional Live View: When the camera is at the factory-set default, a touch of the LIVE VIEW button raises the reflex mirror and opens the shutter. That exposes the Live MOS sensor so it can provide a preview image. Pressing the DISP button offers options for an overlay with shooting data, a histogram, and a grid to aid composition. Light pressure on the shutter release button activates the conventional phase-detect autofocus system with three focus detection points, including a cross-hatched central point. Autofocus is not as fast as it is in standard camera operation, taking about 0.3 seconds, in good light, but that's rarely a problem. In low light, focusing does take a bit longer, but automatic "gain up" (available in both AF modes) after focus detection provides a bright view of the subject.

As with any D-SLR, conventional Live View with autofocus is not as straightforward as it is with a digicam with a built-in lens. That's because a D-SLR must raise the reflex mirror and open the shutter curtain to provide live preview, then lower the mirror to allow light to reach the AF sensor and be raised again to resume the live preview. After you take a photo the camera must repeat the entire process. All of that makes for a lot of clicking due to mirror and shutter flip-flopping. As well, the preview image on the LCD screen is interrupted for an instant when the reflex mirror is in the down position.

"Mirror-Up" Live View: When you use a "compatible" lens and select the nine-point AF option for Live View in the menu, the camera will employ a wide focus detection area. That's useful for focusing on a subject that's far off-center. More importantly, this AF mode employs the "contrast-detection" technology used in nearly all digicams with fixed lenses. Because focusing is achieved with the Live MOS sensor, the conventional AF sensor is not used so the reflex mirror can remain in the up position. Naturally, when you take a photo, there's a lot of clicking and interruption of the live preview because of the necessary mirror and shutter action.

Contrast-detect AF is not quite as fast as conventional AF. Focusing time increases to almost a ½ sec; that's fine as long as the subject is not moving. There are other benefits in this Live View mode. High magnification of any subject area is possible, for confirming precise focus. The camera switches to a very sophisticated 256 segment (vs. the usual 49 segment) metering system; that can provide more accurate exposures. And Face Detect becomes available to optimize focus and exposure for people. The technology is surprisingly effective; it's capable of instantly identifying faces, even with subjects who are wearing glasses.

Live View with Manual Focus: Manual focus is preferable for some purposes, such as high-magnification macro photography. When manual focus is used with Live View, 8x image magnification is available; scrolling allows for examining any subject area for critical focus. The amount of mirror action is less than in conventional autofocus operation, a definite benefit with D-SLRs that provide only conventional AF. Since contrast-detect AF is available with the DMC-L10--as well as Nikon's D300 and D3--there's less need for manual focus in Live View.

Evaluation: Panasonic's system is certainly convenient and the preview is accurate for exposure and white balance, but the compact Lumix digicams are still preferable. They provide a faster, more convenient, silent, and nearly continuous live preview display. Perhaps one day cameras that accept interchangeable lenses will no longer require a reflex mirror. Of course, that change will require entirely new technology, possible only with a very substantial, costly R&D effort. In the meantime, contrast-detect AF remains a valid addition to D-SLRs even if it remains a "nicety": a feature that everyone expects, but does not use for every photo opportunity.
Technical Specifications
Sensor: 17.3x13mm (Four Thirds format) Live MOS; 10.1 megapixels (3648x2736) effective
Image Formats: 4:3 aspect ratio; in Live View, 3:2 and 16:9 also selectable (lower resolution)
Lens Mount: Four Thirds mount; 2x focal length magnification factor
Shutter Speeds: From 60 seconds to 1/4000 sec; Bulb (to 8 minutes); 1/160 sec sync speed
Sensitivity: ISO 100 to 1600 and Auto
Storage: SD or SDHC card
Power: One rechargeable 1320 mAh lithium ion battery and AC adapter, included
Dimensions/Weight: 5.3x3.8x3.1"; 16.9 oz
Street Price: $1299, with 14-50mm f/3.8-5.6 Leica D Mega OIS zoom

For more information, contact Panasonic Corporation of North America, One Panasonic Way, Secaucus, NJ 07094; (800) 211-7262; www.panasonic.com.
A long-time "Shutterbug" contributor, stock photographer Peter K. Burian (www.peterkburian.com) is the author of "Mastering Digital Photography and Imaging" and several "Magic Lantern Guides" to SLR cameras. He is also the co-author (with Tim Grey) of "Photoshop Elements 5 Workflow" and teaches two online digital photography courses at BetterPhoto.com.

LATEST VIDEO

SPONSORED VIDEO