Nikon D3400 DSLR Review: SnapBridge Wireless Connectivity in an Affordable DSLR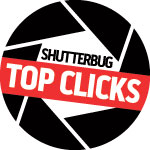 My contention has always been that a real live camera affords superior image quality over any smartphone. But you know that already, especially when it comes to optical options, low-light capability, high ISO, video capability, and, perhaps most importantly, the experience of being able to see what you are shooting (through the optical finder of a DSLR) in bright light.
However, one barrier for iPhoners who shoot and then immediately share their images via Messages, Mail, Facebook, Instagram, etc., is that past attempts at linking camera and phone were awkward or intermittent at best. Now, Nikon's SnapBridge app, when linked with the new, affordable D3400 DSLR ($649 on the Nikon website with an 18-55mm VR kit lens), allows iPhoners (and entry-level users) to have the best of both worlds.
True, getting images out in the ether with SnapBridge requires transfer from camera to phone, a two- rather than a one-step operation, but the app allows for instantaneous transfer (or selection later) that to me refutes the "it's awkward" argument. In fact, because SnapBridge is such an important part of the D3400's appeal, it was the first thing I tried out.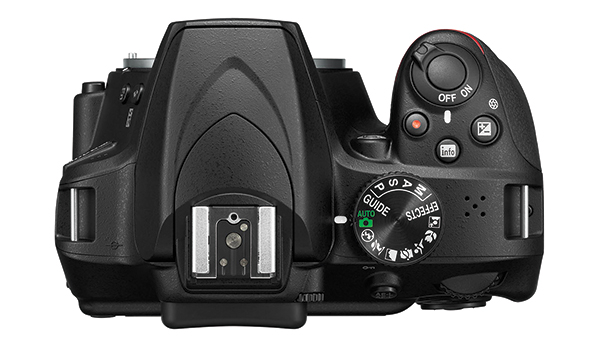 The SnapBridge App
The Nikon D3400 I received for review, apparently an "early" sample, had Version 1.0 of the connectivity software, and that didn't work or coordinate with the app I installed on my iPhone. That was fine by me, as it gave me a chance to check out the latest version and the ease, or lack of it, of making a firmware update to the camera. (Note: As with any electronic device, always check for the latest version of the software right after you get it out of the box. This saves a good deal of frustration.)
I headed over to Nikon Support to find the latest camera firmware update (choose the Firmware Updates tab) and, following instructions, loaded it onto a memory card formatted in the D3400. I then inserted the card into the camera, launched the app on my iPhone, and chose "firmware version" in the camera menu. I went to Settings on my iPhone and made sure that Bluetooth was on. It then "recognized" the camera and I made the Bluetooth pairing.
Nikon has chosen the ecumenical Bluetooth transfer option, so it works on any phone system you might own, Apple or Android. Once loaded, the app has many options, including auto (where all images are sent to the phone) or the ability to select just the image or images you want to put on your phone's camera roll.
After installation transfer was quick and easy. Think of it as having a memory card in your camera and a "virtual" memory card in your phone with both catching images simultaneously. (Note: SnapBridge has many more options that I won't get into here, although a full review of the app alone would be worthwhile. Also, Bluetooth requires fairly close proximity, though it easily made the leap from one end of my studio to the other.)
Features, Build & Performance
Now to the camera. The Nikon D3400 has a 24.2MP DX-format (1.5x lens focal length factor) CMOS sensor without a low-pass filter, which yields sharp images thanks to the EXPEED 4 processor. The ISO range is 100 to 25,600 with the highest shutter speed at 1/4000 second and 5 fps continuous shooting at full resolution (note: when using Manual focus mode). There are three metering patterns and all except spot can read in an EV range of 0 to 20; with spot the low-light sensitivity range drops to EV 2. There are all the usual Exposure modes, a number of Scene modes borrowed from the point-and-shoot world, and a "Guide" mode that serves as a basics on-board tutor for various scenarios, which I trust readers of Shutterbug will not need but may be helpful to beginners.
The camera is lightweight (14 ounces without lens) and compact (4.9x3.9x3 inches). It incorporates Nikon's Multi-CAM 1000 AF so focus pickup is fast enough, with the added benefit of 3D tracking. The viewfinder covers 95 percent of the frame vertically and horizontally; for full coverage activate Live View and work through the back LCD (non-articulating), a three-inch monitor with 921K RGB dots. The built-in flash offers iTTL, with a hot shoe for adding a more powerful unit and other accessories.
Video is Full HD from 24 to 60p, with 50 or 60p for HD. There's a built-in monaural mic; sensitivity can be adjusted. You can choose a number of file formats, including levels of JPEG and NEF, Nikon's Raw format. Raw files get you a whopping 137MB (when opened, about 5x compression in the folder) while JPEG Fine yields a 60.5MB file (about the same ratio); as of this writing, Adobe CC and Lightroom do not read the D3400's NEF files, although updates to CC will remedy that. I downloaded Nikon's Capture NX-D to open them, then transferred them to Photoshop, which "caught" them in a .PSD mitt.
If you have older Nikon lenses from a past model or were given some by your uncle you may or may not be in luck. The camera supports all functionality with AF-P and type E and G AF-S lenses. Check compatibility if you are looking to use older lenses as you may not be able to use autofocus, Matrix metering, metering in general, and other functions. In other words, the vaunted Nikon lens mount compatibility doesn't hold with this camera; it will mount but it won't necessarily work. So, there are some compromises, but keep in mind that this is intended as an "entry-level" camera with price to match.
Field Tests
For this test Nikon sent me an AF-S Nikkor 28mm f/1.8G lens (42mm effective focal length). I photographed in all Exposure modes (P, S, A, and M) and one Effects mode, Silhouette. I worked with exposure compensation, exposure lock, Auto ISO, D-Lighting, some Retouch items (for iPhoners, post capture, in-unit processing), video, and generally poked around to see what the camera does and does not offer. There are no Custom Functions and there's no mirror lockup, but that's to be expected. There is the ability to move through the menu and choose the important functions and image parameter setups with ease; a tried-and-true layout of controls; a readable and visually rich LCD; and a very comfortable handgrip. In short, just what we've come to expect from Nikon in an entry-level model.
I photographed during the change of autumn color in Vermont, at an abandoned and "graffitied" greenhouse, at the beach on a balmy day, and general grab shots. I photographed NEF/JPEG Fine on all shots, then opened the JPEGs in Photoshop CC and the NEFs in Nikon software so that I could transfer them over to Photoshop CC. I assume that the target audience will work their way up to the NEFs…and hopefully they will. Lacking a low-pass filter the images are sharp and crisp. Indeed, I suspect that there is a good deal of sharpening going on in the EXPEED 4 processor. They are not over-sharpened like I have seen from some bridge-type cameras, but close.
There are numerous color controls and Picture Controls available, but I shot in Standard and Adobe RGB color space (yes, it's in there) knowing that I could alter the color as desired later. I suspect users of this camera will stick to sRGB, a zippier color rendition right out of the box, and perhaps even get into all the other Picture Control options, such as Vivid and Monochrome. My method tends to yield a bit "flatter" and less juiced color, but I always anticipate post-processing.
As to focusing speed, as I said, it is fast enough. The coverage of the AF points are not as intense or as easily changeable as you'd find on a mid-range DSLR, so you have to be a bit more mindful of edges and intrusive items and learn to use the AF-L button. Unlike a mirrorless model, the LCD does not emulate the effect, for example, of aperture or overall exposure settings, although it does preview Effects. Video is easy to set up: press the Live View button and then the red video button just to the left of the shutter release to start and stop recording.
Conclusion
In all, the Nikon D3400 is a quite serviceable entry-level DSLR. It is in essence a summation of all that came before, in both starter DSLRs and point-and-shoots. The main pitch on the camera seems to be to, yes, beginners, but very much to smartphone users who want to step up their photography in all the ways I discussed at the start. SnapBridge gets the job done, although the two-step process may be just too much for the attention span of iPhoners to bear. That would be unfortunate, as the D3400 delivers image quality, capabilities, and options that no camera phone can match.

FEATURED VIDEO