Canon EOS 77D DSLR Review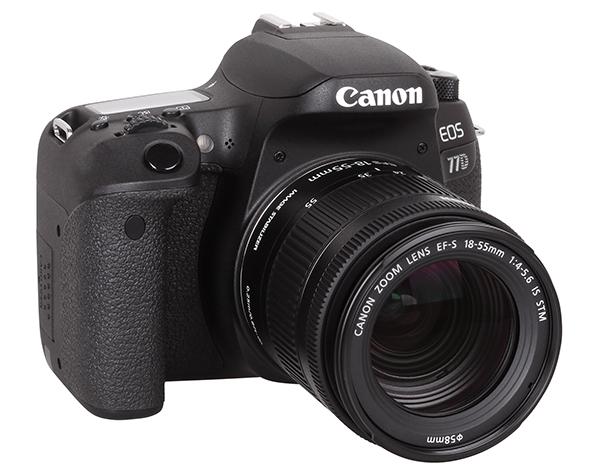 (Editor's Note: Lab Review lab tests and comments are supplied by BetterNet, Shutterbug's TIPA-affiliated testing lab and edited by George Schaub. TIPA is a worldwide association of photo and imaging magazines.)
In February 2017, Canon announced three new cameras that use basically the same image sensor and image processor system: the EOS M6 mirrorless and two DSLR systems, the EOS Rebel T7i and the EOS 77D. Located right beneath the EOS 80D, which is the mid-range DSLR of Canon's APS-C systems, is the EOS 77D. Although the body of the 77D looks similar to the 80D, there are some cosmetic and build differences: the 80D is sealed and weatherproof, the 77D is not.
Features, Build & Handling
The new Canon EOS 77D DSLR has a 24MP CMOS sensor. It offers "Dual Pixel CMOS AF," a phase-detection AF system on the sensor that is very helpful for focusing in live preview mode (and for video recording). In addition, the camera offers a standard AF system with 45 sensors that all work as cross-type systems to determine horizontal and vertical structures simultaneously, thus delivering faster focusing.
The AF sensors are very light sensitive: 27 focus points will work up to f/8; nine of them will still work as cross-type sensors. Manual selection of single AF sensors or groups of sensors is possible.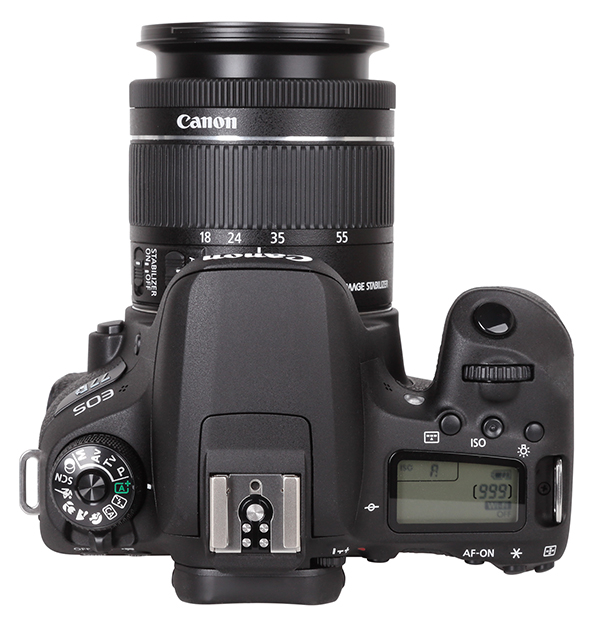 The Canon 77D is very fast. It can shoot up to 6 frames per second (fps) and will record up to 25 Raw files per image series. In JPEG mode, Canon specifies up to 110 images per series, but we did some series that yielded more than 500 images (using a fast Lexar SDXC card).
The Canon 77D DSLR has a swivel monitor, which is fully articulated. Due to its swivel joint at the left-hand side of the body it can be flipped up- and downward. In addition, the photographer can rotate the screen to the front ("selfie mode") or with its front glass to the back of the camera to protect the screen when it is not in use.
The Canon 77D's screen is touch sensitive and allows the user to choose menu items or to change menu parameters. It can also be used to choose the desired focus area, and more. In replay mode the photographer can use gesture control to select images or use two fingers for zooming in and out.
The electronic viewfinder function on the Canon 77D's LCD screen is very comfortable, but the optical viewfinder has a small problem. Just like the viewfinders of entry-level DSLRs, the viewfinder of the new 77D shows just 95 percent of the image area.
The new Canon 77D DSLR offers all of the standard exposure systems (P, Tv, Av, and M) and additional scene modes. The most important scene modes (portrait, landscape, sport, and more) are directly available on the mode dial. Additional scene modes can be selected when the mode dial is set to the "SCN" position (group photo, kids, candlelight, HDR backlight control). In "Scene Intelligent Auto" mode the camera will detect the necessary scene mode automatically.
The Canon 77D uses a built-in flash that pops up when the user presses a button on the left-hand side of the viewfinder or in some auto modes. Besides its own flash system, the camera offers an accessory shoe for external flash and supports Canon's E-TTL II system. It has an internal transmitter to control external Canon Speedlite flashes.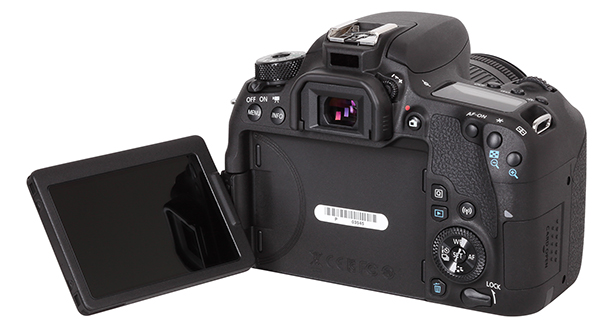 Comments on Image Quality
Color: The Canon EOS 77D performed well in our color tests: the automatic white balance system caused a little shift of neutral gray nuances into the magenta area of the color space. The mean saturation is very high. The camera reproduced the color chart with 112.6 percent: blue and red nuances are extremely boosted (color test in "standard" color mode).
Brighter skin tones are reproduced by the Canon 77D at nearly exactly with given values while darker skin tones have a very high magenta rate. Differentiation of colors is good, but red nuances are less differentiated than in images taken with other cameras because of their very high saturation.
Sharpness: The Canon 77D showed very good results in our resolution tests. The ISO 12.233 chart was reproduced with 3,600 of 4,000 lines per picture height. The camera improves resolution results by increasing the contrast lines, so Imatest detects an overshot effect of 21.3 percent, which is very high for a DSLR system with an APS-C sensor. The enhancement of contrast lines is also visible in our sample shots.
Note: We used the Canon EF 17-40mm f/4L USM lens with the 77D for the resolution test and all other technical tests. Using the new Canon EF-S 18-55mm f/4-5.6 IS STM lens, which was delivered as a standard kit lens with the new 77D, showed resolution results that were nearly 300 lines lower (about 3,300 of 4,000 lines per picture height).
Noise: The Canon 77D performed very well in our noise tests. At ISO 100, the noise factor is a little higher than in similar images taken with other cameras (y-factor is 0.46 percent), but the camera keeps this level up to images taken with ISO 800. Even at ISO 3200 the luminance noise level is still under 1.0. Color noise gets visible in images taken at ISO 1600 and ISO 3200, but the "noise spectrum" is still very low so even these images retain a clean look. At ISO 12,800 and ISO 25,600, the camera uses an intense anti-noise filter to reduce color noise. This works well: color artifacts are reduced very efficiently, but the images have a very grainy look and detail loss is clearly visible.
The Canon 77D achieved a maximum dynamic range of 11.9 f/stops, which is an excellent result. The dynamic range drops in images taken at ISO 3200 and higher, but even at the highest ISO the dynamic range stays between nearly 9 and 10 f/stops.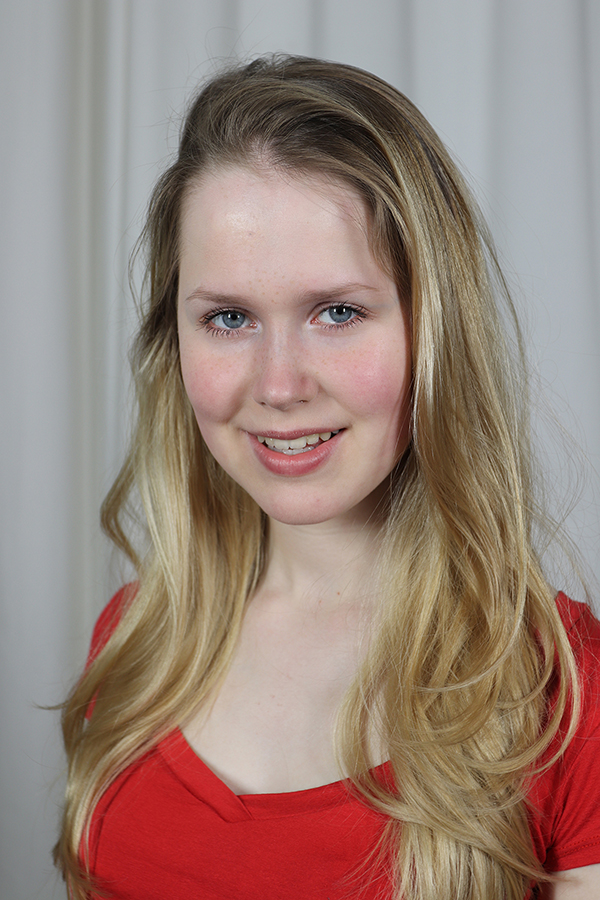 Comments on Video Functions
The new Canon EOS 77D is able to record Full HD videos with 1920x1080 pixels. It offers PAL and NTSC movie modes (PAL is based on 25 fps; NTSC is based on 29.97/30 fps). In both video modes it is able to record high frame rates up to 50/60 fps. In addition, it offers a "movie mode" with 24 fps (also used for Blu-ray-compatible movie clips). The camera records the video clips as MP4 files with H.264 compression. It can record movies for 29 minutes and 59 seconds. Longer files will be split into 4GB segments.
To start video recording the camera has to be set to "movie" mode. This mode is selected with the ON/OFF switch, which has a third setting (movie mode). In addition, the photographer has to activate the live preview with the small LV switch right beside the eyepiece of the optical viewfinder. This button is also used as a start/stop button for video recording.
The Canon 77D offers all of the exposure modes (P, Tv, Av, and M) for video recording, but the ISO speed setting can only be changed in M mode (even in P mode the camera will always use automatic settings for ISO speed). The ISO speed is limited to 12,800 when recording video.
The Dual Pixel CMOS AF system is very helpful when recording videos. In combination with STM lenses, like the Canon EF-S 18-55mm f/4-5.6 IS STM kit lens supplied with the camera, it allows for fast and smooth focus control. The 77D offers manual sound control and a 3.5mm jack for external microphones.
Comments on Video Quality
The Canon EOS 77D performed very well in our video tests. The ISO 12.233 chart was reproduced with 916 of 1,080 lines per picture height, which is very good. But just like in photo mode, the high-resolution result is based on the high level of contrast enhancement (digital sharpening filter), which is noticeable on contrast lines in our video filed tests. Fine structures can cause visible moiré effects. Color reproduction is good.
The Canon 77D's automatic white balance system caused a shift into magenta- and blue-colored areas of the color space. Some nuances like blue and red are boosted by enhanced saturation. Noise and dynamic range results are very good. The camera reproduced the Stouffer 4110 chart with a maximum of 10.6 f/stops, which is very high for video recordings.
The Canon EOS 77D (body only) has a list price of $899; with the 18-55mm kit lens, $1,049. For more information, visit usa.canon.com.
Scorecard
Pros
+ Very good image quality
+ Fast Dual Pixel CMOS AF system and 45 cross-type sensors for fast focusing
+ Fully articulated swivel LCD
+ Easy handling, some "tutorial aids" for beginners
Cons
- Image sensor and autofocus system is the same as lower-priced EOS Rebel T7i
- Optical viewfinder with only 95 percent field of view
- Missing 4K video
(Lab Review is where we publish web-exclusive lab reports on cameras. To read more Lab Reviews, click on the Reviews tab on the top navigation bar of this page. New photo gear reports are published frequently, so check Reviews for more equipment evaluations from Shutterbug writers.)

FEATURED VIDEO