The Olympus E-420 Digital SLR; An Affordable, Compact D-SLR Loaded With Enthusiast-Level Features And Speed
Billed as the "world's smallest digital SLR," this Olympus model is an upgraded version of the E-410 with several benefits. These include a slightly larger (2.7") LCD screen with better display quality, more versatile autofocus in Live View, plus support for wireless off-camera TTL flash. Image quality has also been improved slightly with a tweaked sensor and processor; these modifications allow the E-420 to provide a wider dynamic range with new Gradation options that provide full user-control.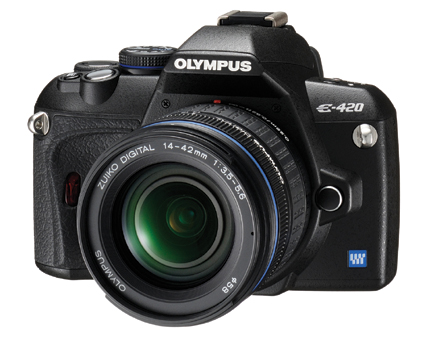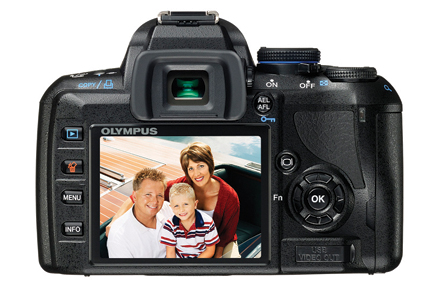 At the time of this writing, the E-420 was also the most affordable of the recently-released D-SLRs and the most versatile in the sub-$500 category. Like all other Olympus D-SLRs, the E-420 employs the "Supersonic Wave Filter," the most effective automatic sensor cleaner currently available. While resolution has remained at 10 megapixels, that should be plenty for most families, the target market for this incredibly portable camera. And in spite of the attractive price, the E-420 is surprisingly fast and well specified with most of the features that even photo enthusiasts expect.
Design And Capabilities
Unusually light and slim, this camera exudes a solid, high-quality look and feel. It's very portable, especially with the 25mm f/2.8 lens (50mm equivalent) that's only 0.9" long and weighs only 3.35 oz. There's a contoured, rubberized grip that protrudes slightly, but overall, the E-420 may be bit too petite for those with large hands. The viewfinder is also smaller than average but it's bright and contrasty.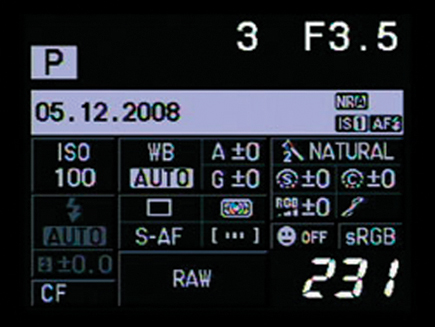 The E-420 is convenient to operate thanks to many analog controls and a Super Control Panel submenu (shown here) that allows for quickly selecting frequently used functions. Naturally, many other advanced features are also available in the full electronic menu that's divided into five distinct tabs.
The E-420 was intelligently designed. It's equipped with quite a few well-placed, well-marked controls, including an OK button for access to the Super Control Panel, a submenu of numerous camera functions on a single screen. Simply scroll to the item you want, access the available options and select the desired setting. The individual icons and abbreviations are small, and some do require reference to the Owners Manual. Even so, this is a very intuitive arrangement that makes camera operation quick and convenient. Additional functions can be found in the five-part electronic menu. In spite of the logical layout, menu navigation is tedious because of the sheer number of items and options. After an initial setup to meet personal preferences however, there's rarely a need to access the full menu.

Although this is a full-featured camera, first time D-SLR buyers will find the E-420 easy to use thanks to numerous fully automatic Program modes. The mode dial allows for selecting any of five subject-specific modes, but rotate it to the SCENE position and a full 18 options are available. The purpose of each is illustrated on the LCD screen with a sample photo showing the effect that it will provide, plus explanatory text. When appropriate, the built-in flash pops up automatically in certain Scene modes. This setup is great for the novice who wants a D-SLR that's as easy to use as a point-and-shoot digicam.
As this sample screen indicates, each Scene mode is illustrated with a sample photo--as well as text, not shown here--on the LCD display, making the selection process simple and intuitive.
The E-420 does not include an Image Stabilizer. And somewhat surprisingly, Olympus is still using a three-point AF sensor for standard operation while some competing cameras boast nine- or 11-point systems. An 11-point sensor is available with the E-420, in one Live View AF mode, with a bonus (Face Detection AF) as discussed in a later section.
Performance And Speed
This D-SLR is not only sleek but also speedy. Start up takes just over a second but that includes the very effective automatic sensor cleaning. Outdoors, the camera responds almost instantly, without any noticeable shutter lag. That's because autofocus performance is very good with the 14-42mm kit lens and excellent with zooms featuring the Supersonic Wave Drive (ultrasonic) focus motor. In dark locations, the AF system usually remains reliable, finding focus in about 1 second.

When using a 133x CompactFlash card, I was able to shoot a dozen Large/Fine JPEGs at 3.5 frames per second (fps) before the framing rate slowed to about 2 fps. The camera then kept firing for a very long series. (In raw capture the framing rate became very slow after seven shots.) The large buffer and TruePic III processor handled the series quickly so I could take some extra shots after 2 seconds. Full buffer clearing took 8 seconds, but the camera was usually ready to take a few more shots at any time. With a 300x card, burst depth and processing speed were even more impressive.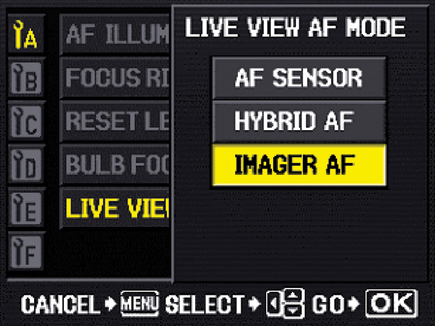 Any of the three AF modes available in Live View can be selected in the camera's menu; it may take a few minutes to find them but the extra effort will pay off in terms of versatility.
Evaluation: In terms of framing speed, buffer clearing, and general autofocus performance, the E-420 is fast enough for most families and for many hobbyists. When I was shooting ski board stunts and runners leaving the Start line--with the new 50-200mm f/2.8-3.5 ED SWD (ultrasonic) lens--the continuous tracking AF system was not 100 percent effective, especially at long focal lengths. Because of the fast, erratic motion of the competitors, not every frame in a long series was sharply focused. Roughly 60 percent of those images are technically excellent however and that equates to average performance for an entry-level camera.
Live View Features
Like all recent Olympus D-SLRs, the E-420 allows for composing images on the LCD monitor when Live View is selected. Although the 2.7" LCD cannot be tilted or articulated, its 176° viewing angle makes the live display visible even when the camera is held at arm's length above your head. Note, too, that Live View includes a very useful feature: Perfect Shot Preview provides a visual evaluation of the effect that you'll get with some of the camera's overrides. Scroll through the various options in the submenu while watching the preview image change and select the one that provides the desired effect.
Available only when Imager AF is set in Live View mode, the Face Detection AF/AE feature can be useful when taking people pictures; it's particularly effective when the 11-point AF sensor option is used. The camera can automatically find faces and it optimizes focus and exposure for the most important area. (This image was made at ISO 400 with the 50-200mm ED SWD zoom, using Program mode.)
All Photos © 2008, Peter K. Burian, All Rights Reserved
Likely to appeal to anyone upgrading to a D-SLR from a digicam, Live View can be convenient. As with any camera however, the viewfinder is still preferable for composing photos when shooting outdoors in bright light where the LCD display can be difficult to see. (This image was made at ISO 100 in P mode, with the camera's Auto Gradation feature.)
During Live View, the LCD display is bright, even in dim lighting, especially when Live View Boost is activated in the menu. That makes it possible to compose images in most circumstances. While manual focus can be used in Live View--with high magnification for checking critical focus, if desired--the E-420 is very versatile in terms of autofocus. Three Live View AF modes are available under the AF/MF item in Setup Menu 1. Here's a brief summary as to the function and value of each option:

Sensor AF: The familiar system available with all D-SLRs, this mode employs phase-detection autofocus with a dedicated AF sensor below the reflex mirror. (This is the only available AF mode when the optical viewfinder is used.) In Live View, Sensor AF provides optimal autofocus speed and reliability. Press the AEL/AFL button and the reflex mirror flips out of the AF sensor's light path, allowing for autofocus. That does produce a drawback. The live display freezes during focusing, but usually for less than a second, and there's a bit of clicking caused by mirror action.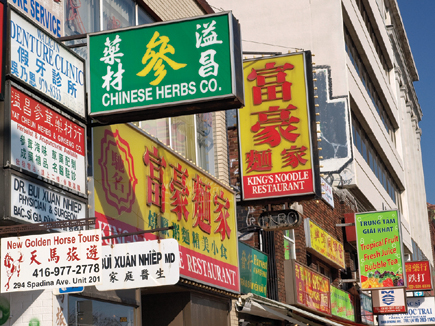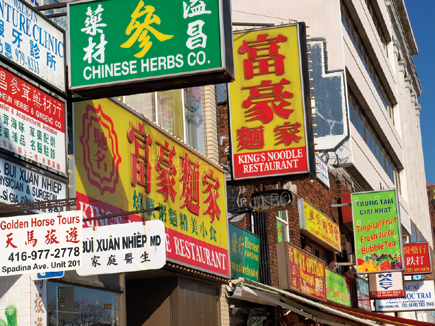 The Natural Picture Style mode (left) produces an accurate color rendition but for most subjects I found the Vivid style (right) to be more appropriate. The slightly richer colors do not produce an artificial effect but simply make the photos more visually appealing. (These JPEGs were made at ISO 400 with AWB, using the 12-60mm SWD zoom and a Hoya Pro1 D circular polarizer.)
Imager AF: Available only in Live View, this new mode activates contrast-detection AF employing the camera's Live MOS sensor instead of the AF sensor. That eliminates the need for reflex mirror action for autofocus so the live preview display is not interrupted. However, autofocus is noticeably slower, especially in low light. Note that in Imager AF the camera can use a full 11 points, increasing the odds of sharp focus on a subject that's far off-center. Face Detection AF is also available for optimizing focus and exposure for people in a scene; this feature is very reliable and works well.

FEATURED VIDEO