Olympus' EVOLT E-510; A 10-Megapixel D-SLR With Live View & Built-In Image Stabilizer Page 2
Manual focus can be used, with up to 10x magnification, to check for critical focus. Autofocus is available, too, using the central focus detection point. When AF is selected, the camera must lower and raise the reflex mirror for the system to work; that process, and the noisy clicking it produces, can be somewhat slow and annoying. The preview is quite bright and crisp but can be difficult to see on sunny days when glare can obscure the LCD screen. When you decide to take a photo, the monitor goes dark while the reflex mirror's position is reset; normal operation resumes in less than a second.
While Continuous AF sometimes had difficulty tracking high-speed subjects that were accelerating, the system had no problem with this group that had just crested a steep hill. Presumably, the E-510 will be even more effective for action photography with the Zuiko Digital SWD lenses that use an ultrasonic focus motor. (Image made at ISO 400 at 1/500 sec using a Zuiko 50-200mm ED zoom and a Hoya S-HMC polarizer.)
Depth of field preview--for evaluating the range of acceptably sharp focus at any f/stop--is also available in Live View when that option is selected in the menu. (The camera's default setting is for conventional depth of field preview.) At small apertures--when less light is transmitted to the sensor--the preview image is quite dark. Of course, that's a fact of life even with the more common mechanical depth of field preview, as with any camera.

Live View is not as simple and quick as it is with compact digicams, but it's convenient (especially with manual focus) when you don't need to shoot very quickly. In my estimation it's most useful in architectural, landscape, and nature close-up photography. Note, too, that the Live View image is accurate in representing the changes produced by any exposure compensation or white balance adjustment. The E-510 provides a Panorama assist feature (available only when using an Olympus brand xD-Picture Card); this is a real benefit that would not be possible without live preview on the LCD monitor.

In moderately bright conditions, the live preview is quite bright, with decent overall quality. If shooting in darker conditions, the Live View Boost (gain-up) feature should be selected in the menu. That provides a fairly bright display although it does become grainier at lower-light levels, eventually changing to monochrome in darkness. Even so, Live View allows for composing a photo in surprisingly dim conditions, making it useful for low-light photography.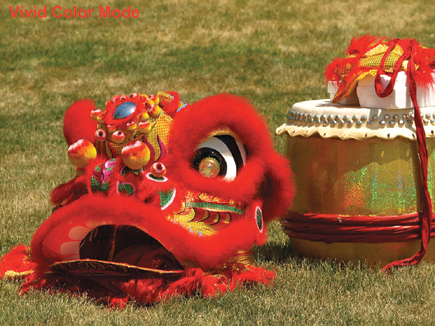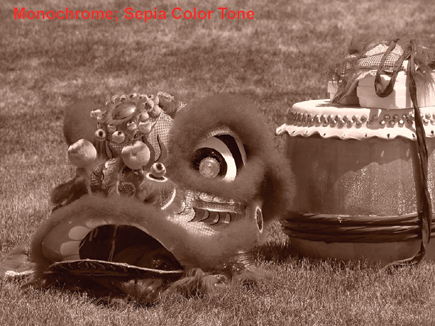 The E-510 includes an unusually wide range of in camera options for producing virtually any image effect that you can imagine, including Vivid and Sepia. (Images made at ISO 100 with a Zuiko 50-200mm ED lens and a Hoya S-HMC polarizer.)
Performance And Speed
During the test period, I made hundreds of images in Europe and during events closer to home to test reliability, speed, and image quality. Start up took about 1 second, including the time required for automatic sensor cleaning. The 3 frame per second (fps) burst speed is faster than average, great for quickly shooting a series of photos. Outdoors, the camera responded almost instantly, without any noticeable shutter lag and allowed for shooting at a faster than average 3 fps. When using a fast CompactFlash card, I was able to shoot a dozen full-resolution SHQ-quality JPEGs or numerous HQ-quality photos, before the framing rate slowed noticeably. Full buffer clearing took under 10 seconds, but the camera was usually ready to take a few more shots at anytime.

Autofocus performance was excellent in travel photography when I used the 14-42mm f/3.5-5.6 ED kit lens for static subjects or for boats approaching my position. In dark cathedrals, the AF system remained reliable, finding focus in about a half second. When I was shooting bicycle races using the Zuiko 50-200mm f/2.8-3.5 ED lens, the Continuous Tracking AF system was not quite as impressive, particularly at long focal lengths. Because of the faster, more erratic motion of the competitors, not every frame in a long series was sharply focused.

In terms of framing speed, buffer clearing, and general autofocus performance, the EVOLT E-510 is plenty fast enough for virtually every photo enthusiast. Those who primarily shoot high-speed action will want to wait for the new series of Zuiko Digital SWD zooms with a Supersonic Wave Drive motor for lighting fast autofocus. Also, the next professional EVOLT body may include a new Continuous Tracking AF system to meet the demands of serious sports photographers.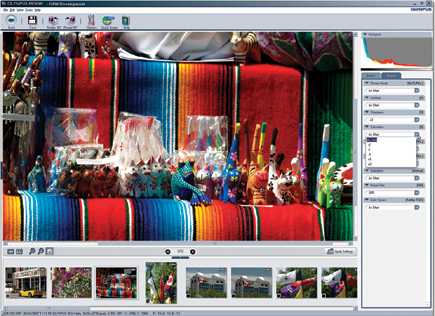 The Olympus Master 2 software includes a raw file converter with tools for modifying many important parameters. The program is a bit slow and offers no batch processing but produces superb results. At the time of this writing, the faster Adobe Camera Raw 4.0 (in Photoshop CS3, Elements 5.0, and Lightroom) was compatible with the ORF format raw files but did not provide the same excellent image quality, particularly at ISO levels above 400.
Image Quality And Characteristics
This camera provides a vast range of Capture modes and overrides for modifying every aspect of an image to suit every user's personal preferences. For the sake of consistency, I conducted initial testing with largest/finest JPEG capture, the Natural Picture mode and the Standard level for Noise Reduction (NR). Later, I began to experiment with other options. These include monochrome with various filters, Vivid and Muted Color Picture modes, levels adjustment for contrast, sharpness, and saturation, as well as raw capture, plus the many exposure and white balance overrides.

At default settings, the E-510 produced pleasing JPEGs at ISO 100-400. Colors are bold but believable; white balance is usually accurate in photos made outdoors or with flash; contrast is high for a snappy effect. Slight overexposure was common on bright, sunny days, easily solved with a minus setting in exposure compensation. That override was useful for another reason in harsh lighting: to minimize the loss of detail in bright highlight areas caused by a slightly narrow dynamic range.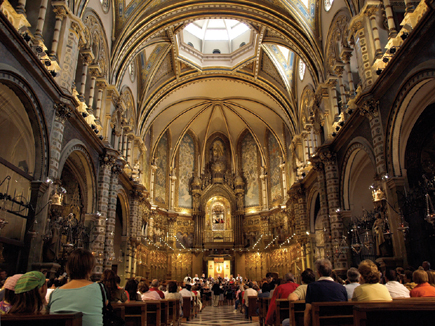 When shooting at ISO 800, select the Low level for Noise Reduction--or the Standard NR for a less "grainy" effect--and the images can be fine for making letter-size prints. It's also important to avoid underexposure, although that's rarely a problem with the E-510 in any event. (Image made with JPEG capture at ISO 800, using Standard NR; subsequent sharpening was applied in Photoshop, a tactic that produces better results at high ISO than boosting in camera sharpening.)

LATEST VIDEO

SPONSORED VIDEO
Testing Tamron's SP 150-60mm G2 lens while capturing birds and alligators in Apalachicola, Florida.