Nikon D7500 DSLR Review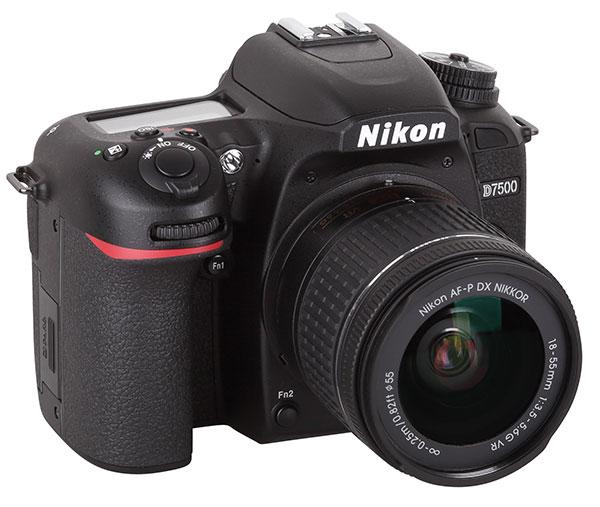 Nikon had been relatively quiet in introducing DSLRs aimed at enthusiast photographers but that all changed with the new D7500, the company's latest camera in the D7000 line. As the successor to the D7200, the Nikon D7500 (MSRP: $1,249, body only) joins Nikon's APS-C (DX format) DSLR camera lineup, which includes the flagship D500, with a 20.9MP CMOS sensor and no low-pass filter.
I recently tested the Nikon D7500 out in the field and here's what I thought.
Design & Features
Compared with the D500, the Nikon D7500 body is about 20 percent lighter and slightly smaller overall. Viewing is through a large viewfinder with diopter adjustment or a semi-articulating LCD back, the latter being a bright 3.2-inch 922K dot that can be set up for touch functionality. Happily, both viewers offer a 100 percent field of view.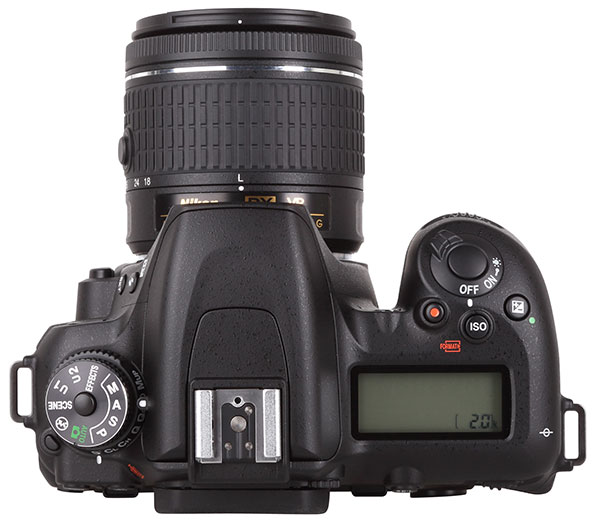 The D7500's body is fairly substantial and certainly packed with many function buttons and controls. The menu itself is extensive and logical, making setup and option choices easy to access and control. And while the options on this (and other cameras these days) can seem dizzying—and you better read and rehearse them before taking the camera into the field—just take my word for it that whatever you have in mind for an image or effect can be accomplished with this camera.
For example, you can set the D7500's ISO between 100-51,200 (as well as Auto ISO with sensitivity high limit and shutter speed low limit); work with shutter speeds as fast as 1/8000 second or as slow as 30 seconds; shoot 8 frames per second (fps) at full resolution; choose from any number of Scene and Effect modes; do nine frame brackets (as well as bracket D-Lighting); compensate +/- 5 EV; choose numerous AF modes and areas; and more.
In short, sum up what you have come to expect from a thoroughly modern DSLR, throw in very good low-light performance and Wi-Fi and Bluetooth capability, very good battery life, and an excellent viewfinder system in both pentaprism and LCD manifestations, and you get a sense of what the D7500 can deliver.
Handling & Layout
For this DSLR test, Nikon sent me the D7500 on loan along with an AF-S DX Nikkor 16-80mm f/2.8-4E ED VR lens (equivalent 24-120mm). The combo is heavier than the mirrorless models I have been testing of late, but the solid feel and strong, well-molded grip gave it a well-balanced feel.
While it has been noted by some that the model does not offer a vertical grip and shutter release I did not find this detrimental in any way, although those doing mainly headshot or couples portraiture might find it so. I tested the D7500 out during a trip to North Carolina and Southern Maryland and concentrated on nature and cityscape imagery.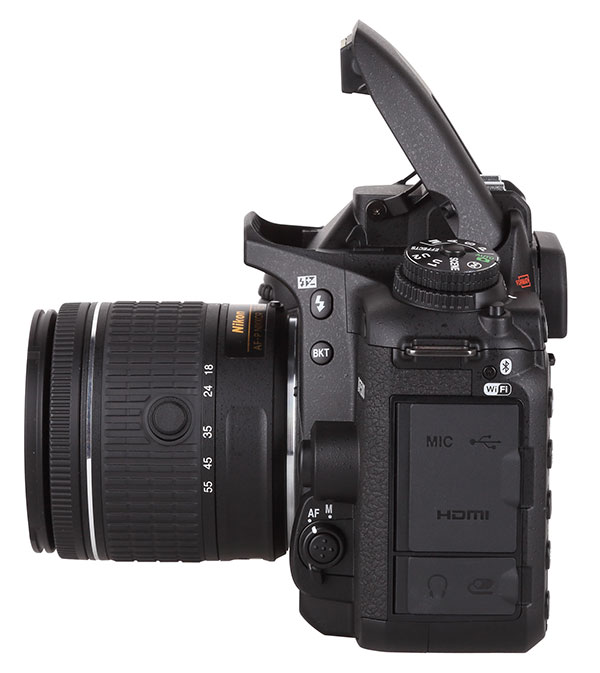 If you like buttons and dials and on-body controls, then you'll really like the Nikon D7500. The mode dial on the upper left has 10 (lockable) indents on top and seven drive modes, including mirror up, on a surrounding ring. There are seven buttons on the left back and four on the right, along with a cursor field control and command dial. ISO and brackets can be changed with buttons and dials, plus there's the Menu button that unfolds a well-organized and very extensive list of options and custom functions (see illustrations).
The D7500 is programmable to the nth degree to handle just about any scenario or effect you could want, or imagine. You can read out what you are doing as you go on the top LED and compose through the pentaprism finder or the large LCD, which rotates upward and downward but not side to side (if it did there would be far fewer buttons on the back). It does not rotate the glass into the body for carrying or storage, a nice feature that saves wear and tear over the years.
Performance
I found the Nikon D7500's AF system to be very fast and highly customizable. In my tests I worked with both single-point AF and nine-point groups and, as is my wont these days, used the M/A (autofocus with manual override) for fine selection when doing macro shots and tweaking focus to taste. The camera focused well in low light (-3 EV, according to specs), plus I used VR (switchable on the lens) when shutter speeds dropped below 1/30 second.
When needed I would lock focus with light pressure on the shutter release when shooting in single-servo AF. The specs reveal that the AF system holds 51 AF sensors (including 15 cross-type sensors) and getting right-on focus quickly and reliably was never an issue.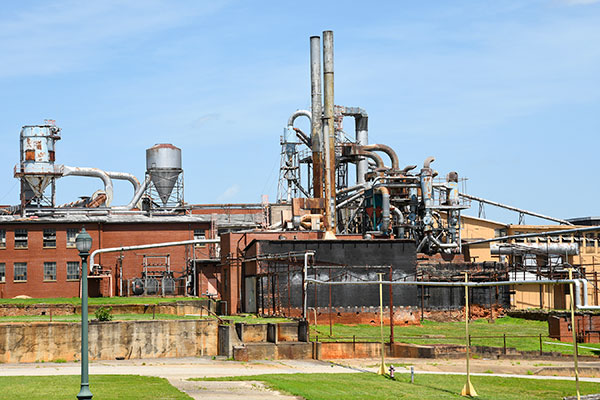 I shot with the D7500 in Standard color mode with Large JPEG/NEF (Nikon's Raw) sent to the camera's single-shot SD card slot loaded with a formatted SanDisk Extreme PRO 64GB card. Images were sharp and crisp with little or no over-sharpening look (according to image test data supplied to me by BetterNet, the ISO 12.233 chart reproduced with 3,525 of 3,712 lines per picture height, thus the sensor and EXPEED 5 processor converts the nominal sensor resolution almost completely into visible image details).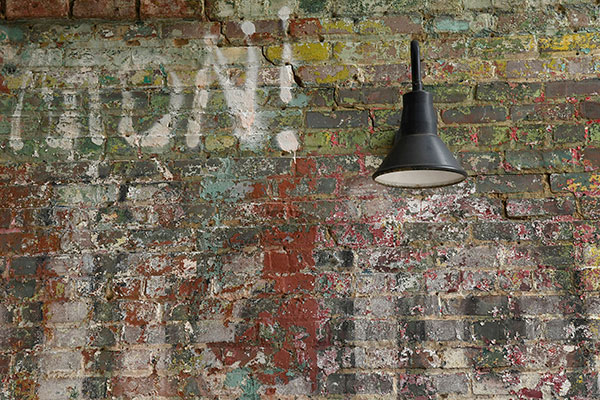 I set my Auto ISO up to the max ISO 3200, but did take some tests at higher sensitivities. The camera's anti-noise filtering yielded very good results up to ISO 12,800 with expected deterioration at ISO 51,200, although going to higher "push" speeds yields a decidedly night-vision/surveillance aesthetic.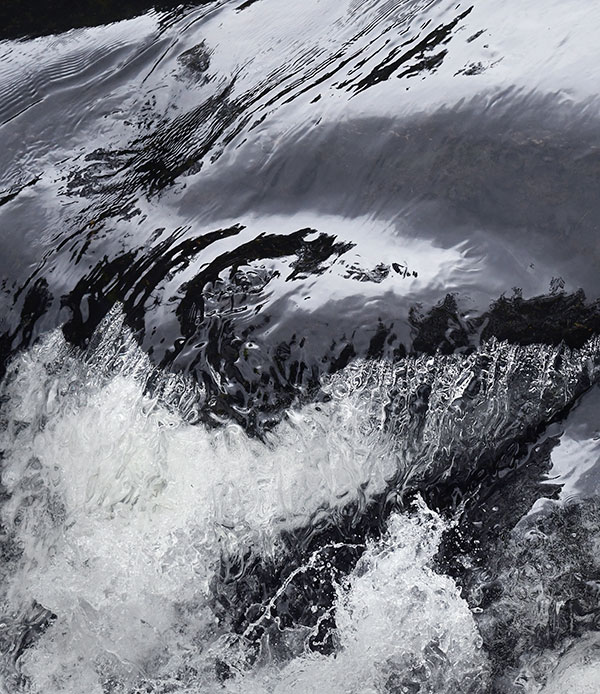 One thing that really impressed me about images made with the D7500 was the rich and wide tonal range it delivered in a wide variety of contrast and lighting conditions. BetterNet tested the camera at an impressive 11.8 f/stops at ISO 100, an excellent result, and even a 10 to 11 f/stop range all the way up to ISO 12,800. See accompanying images and captions for additional comments on image quality.
Conclusion
In the spirit of full disclosure I have to say that I am highly biased in favor of DSLRs over mirrorless cameras, save one or two exceptions. One of the main reasons is that I can actually see what is in the image, and focus and compose accordingly, with a DSLR finder much better than I can with an EVF finder that, at times and especially in low light, makes me feel like I am watching an old TV in a cheap motel…close up. The Nikon D7500's large LCD does have, by current standards, a comparatively lower resolution—at least when put up against most high-end mirrorless cameras—but LCDs are notoriously useless in bright light and not to be counted on for eyeballing fine focus, and that's where the Nikon's pentaprism finder scores an advantage. A plus for the D7500 is that both the eyepiece finder and the LCD yield a 100 percent field of view: not rare, but not common either.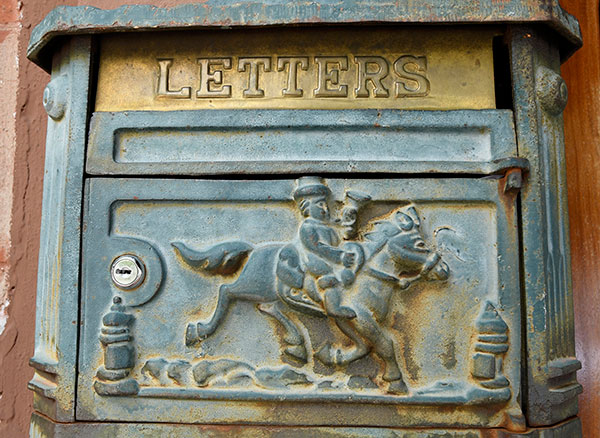 The weight, balance, and feel of build of the D7500 are very good, unlike some lower-priced DSLRs that have a plastic look and demeanor. The grip and controls are classic, offering a sense of control over parameters and options that are well thought out and drawn from lessons learned by Nikon designers and engineers over the years. If anything, cameras like the D7500 are a conglomeration of pro or higher-end models and amateur models, though I have to say that this model leans more heavily toward the enthusiast side.
The Nikon D7500's 350-page instruction book, including the usual index, safety warnings, etc., is hefty and worthy of exploration, though my suspicion is that few will try to make images with all the options and will stick to perhaps five or six overall sets of controls and menu settings. But, as mentioned, the capabilities are there for exploration, and there are few imaging options you won't be able to explore.
As of this writing, the Nikon D7500's NEF files could not be opened in either Adobe Lightroom or Photoshop, a situation I am certain will be changed by the time this makes it to print. For that reason I cannot report on the NEF file output. Being 12- or 14-bit (selectable) I imagine that to get the full dynamic range and color richness you should shoot NEF and process. As to video, which I did not test, I rely on BetterNet's tests that report that the video output is "excellent" in both Full HD and 4K mode, a score that is not often given by that testing service, and one they say is on par with the Sony A9. In addition, video maintains the perfect white balance, low noise, and impressive dynamic range of photo mode, even at higher ISO settings.

Scorecard
Pros
+ High-resolution images
+ Nice colors, although slightly oversaturated
+ Easy handling with professional features
+ Fast AF system; fast image processor
+ High-quality video recording
Cons
- Swivel monitor isn't fully articulated
- Only one SD card slot (forerunner D7200 offered two slots)
- SnapBridge app offers only basic features in remote control mode

FEATURED VIDEO