2013 Top Products Of The Year: The Best Gear In 40 Categories
Every year member magazines from the Technical Image Press Association (TIPA) gather to consider and vote on the top products of the year in 40 categories, ranging from cameras to tripods to software and printers. This year's selections represent technological sophistication along with features and functionality that make them leaders in their respective categories.
The TIPA group is composed of representatives of 28 photographic magazines from around the world, including amateur, professional, and trade (business) publications. TIPA is a worldwide group with representation from Australia, Canada, China, Germany, Greece, Hungary, Italy, the Netherlands, Poland, Spain, the United Kingdom, South Africa, and the United States. Shutterbug is proud to be the sole member magazine from the U.S.A. and was represented at the meeting by Editor George Schaub.
The products are chosen from many nominees in every category and voted upon at the General Assembly, which this year took place in Hong Kong. Considered products have worldwide distribution and come from a wide variety of companies. A number of categories, mostly cameras and lenses, are divided into their respective market segments and appeal and then are voted on in a democratic and open meeting among all represented magazines, often with much spirited debate. We welcome your comments on this year's selections and salute the companies and their products for a job well done.
For more information on TIPA, please visit their website at www.tipa.com.
D-SLR Entry Level
Canon EOS 100D (Rebel SL1)
The Canon EOS 100D challenges the assumption that D-SLRs need to be bulky and creates an attractive alternative to smaller CSC format cameras for those seeking D-SLR handling, viewing, and of course access to the entire range of Canon EF and EF-S lenses, all in a very portable and lightweight body. Its 18MP CMOS APS-C sensor has an ISO range of 100-12,800 for stills and 100-6400 for video. Hybrid CMOS AF II offers accurate focus tracking during Live View shooting, and video quality is enhanced with Full HD and Movie Servo AF capability. A 3" LCD Touch Screen provides ready access to camera controls and functions, including numerous Scene and Creative modes.
D-SLR Advanced
Nikon D7100
The DX-format Nikon D7100 has a new 24.1MP CMOS sensor and 51-point AF system, including 15 cross-type sensors. The D7100 can record up to 6 frames per second at full resolution, with an additional frame in the rate (at slightly lower resolution) when using the new 1.3x crop mode. The impressive 3.2" LCD has an equally impressive 1229k-dot RGB resolution, excellent for both still and HD video recording. Along with numerous Picture Controls and Effects (available to both still and video shooters) as well as advanced photo features, the durable magnesium alloy cover construction and a 150k-cycle shutter elevate this camera to the advanced class.
D-SLR Expert
Canon EOS 6D
The Canon EOS 6D melds consumer-oriented features with a very advanced set of photo options. It has a 20.2MP full-frame CMOS sensor and can record Full HD 1080p video; the full-frame advantage here is excellent quality at its highest "native" ISO of 25,600 and beyond. The bright 1040k 3" monitor offers high-resolution viewing for video and Live View still shooting, as well as access to many creative controls. A "Q" button evokes a screen menu with the most used controls that, with other dedicated buttons and an eight-way toggle control, makes for a very pleasing and fast shooting experience.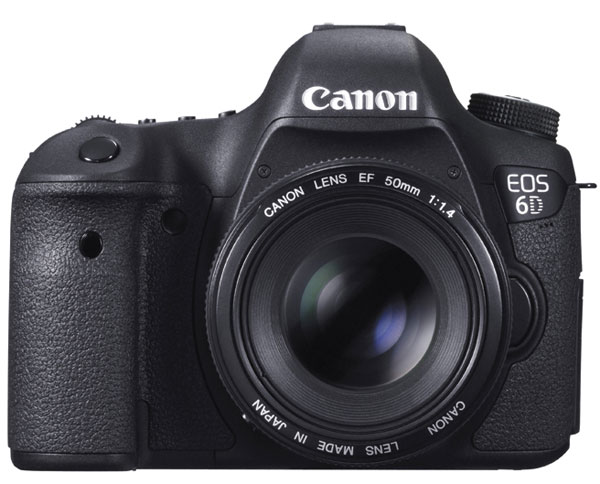 Professional Camera
Leica M (Typ 240)
The 24MP full-frame CMOS sensor in the Leica M allows for Live View shooting and Full HD video recording, ISO sensitivity up to 6400, and works in coordination with the same image processor found in the company's larger format S camera. The 3", 920k-dot monitor allows for "Live View Focusing," which can be used with both M and R lenses, with use of the latter optimized with an optional EVF. As befits the M series, the top and base plates are machined from solid brass blanks with a magnesium alloy body, with special dust and splash body seals and protective monitor glass covering.
Compact System Camera Entry Level
Olympus PEN E-PL5
The 16MP Micro-4/3rds format E-PL5 has built-in image stabilization, a 3" articulating monitor (170 degrees) with touchscreen controls, and features low-light capability with an upward range of ISO 25,600. Able to deliver up to 8 frames per second capture, the E-PL5 offers a full range of user controls as well as 12 art filters and seven art effects, plus can record in Raw format as well as Full HD 1080i video. The speedy AF system has a 35 separate focus point spread over nearly the entire sensor, with selectable 3x3 focusing groups. Using a FlashAir memory card and the Olympus Image Share app allows for easy sharing and Smart Phone export.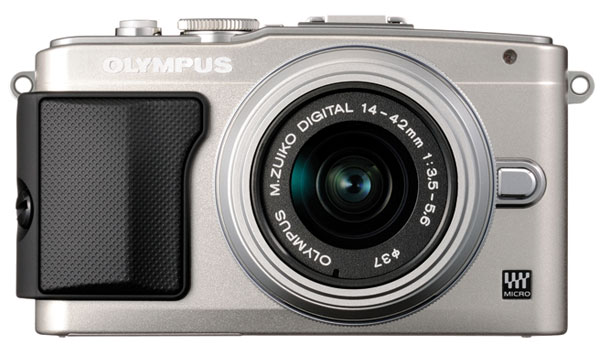 Compact System Camera Advanced
Samsung Smart Camera NX300
Samsung's NX300 has a brand-new 20.3MP CMOS sensor with an ISO range of 100-25,600 and a Hybrid AF system. The camera can support Full HD 1080p HD video (and stills) in both 2D and 3D, the latter requiring an appropriate Samsung lens. Wi-Fi connectivity is available with the downloadable Samsung SMART CAMERA app, which also allows for remote viewfinder capability. There are 14 different Smart Mode settings plus user-controlled exposure and focusing modes, many of which can be set up using the NX-series i-Function control located on the lens barrel. The 3.3" AMOLED tilt touchscreen adds to ease of use with a five-way manual key interface.
Compact System Camera Expert
Fujifilm X-E1
The APS-C CMOS sensor-size 16MP Fujifilm X-E1 harkens back to analogue design and handling with, for example, actual engraved number dials for shutter speed and exposure compensation control. The exposure modes are photographically oriented with a few rendition presets, but there is no emphasis on scene modes. Inside the magnesium die-cast top and front cover body sits a sophisticated X-Trans CMOS sensor with the ability to record up to ISO 6400, with up to a +2 "push," as well as stills in Raw format and H.264 (MOV) video with stereo sound. One of the most impressive features is the brilliant 2.36 million-dot OLED electronic viewfinder.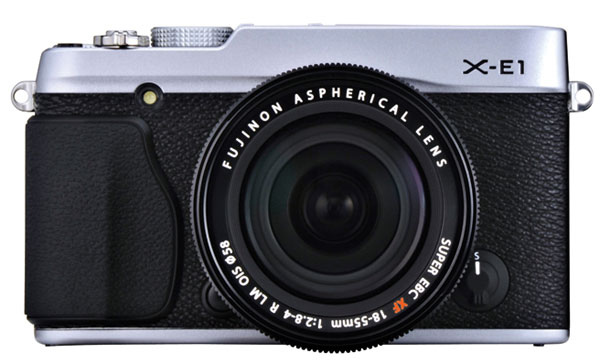 Compact System Camera Professional
Panasonic LUMIX DMC-GH3
The 16MP Live MOS sensor in the Panasonic LUMIX DMC-GH3 boasts sensitivity up to ISO 12,800 with +1 EV push capability. Sophisticated noise filtration and suppression and a newly designed low-pass filter provides further enhancement of low-light shooting results. Utilizing Contrast AF, the camera boasts improved AF performance along with faster start-up and shorter shutter time lag. The 100% coverage, 3" 16:9 Live View finder has brilliant 1744k-dot resolution; there is also an articulated OLED rear view monitor (180 degrees to the side and 270 degrees up and down). A magnesium alloy, fully die-cast frame and splash-proof/dustproof seals are among the other impressive specs.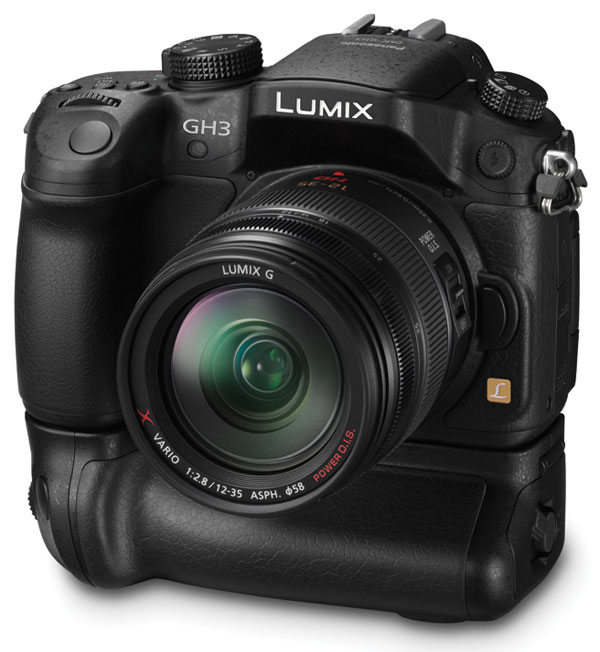 Easy Compact Camera
Nikon COOLPIX S01
The diminutive 10.1MP S01 has a 1/2.9" CCD sensor and incorporates a 3x Nikkor glass zoom lens that yields a focal length equivalent of 29-87mm (35mm format). Weighing in at a mere 3.4 oz and measuring 2.1x3.1x0.7", the camera delivers a shutter speed range of 1-1/2000 seconds, an ISO range of 80-1600, and can also record HD video in MOV mode (MPEG-4 and AVC/H.264). It offers numerous scene modes and in-camera special effects editing plus exposure compensation in +/-2 EV. Exposure is programmed Auto, as befits an "easy" compact that is eminently portable.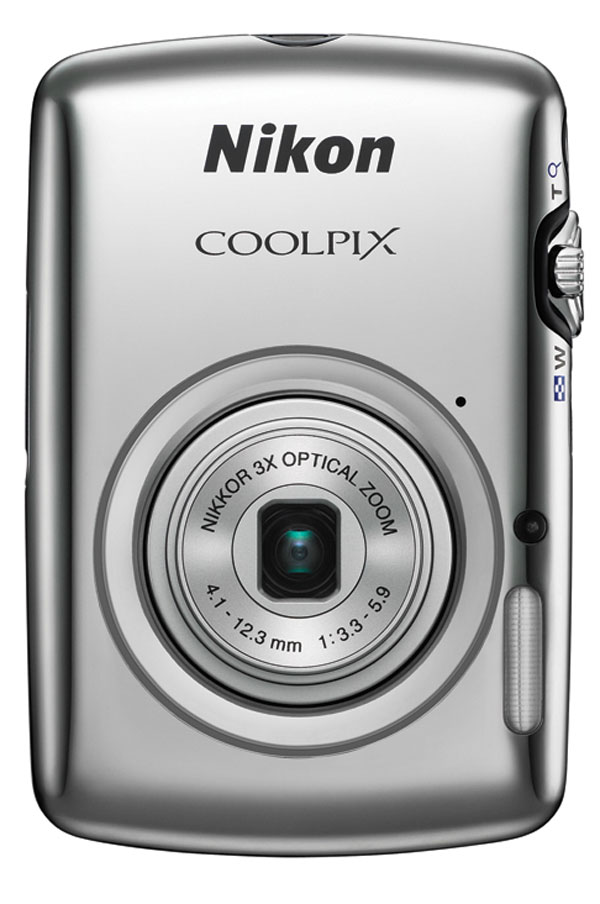 Expert Compact Camera
Fujifilm X20
The Fujifilm X20 features a 12MP, 2/3" CMOS sensor with ISO sensitivity up to 12,800. The camera's Fujinon 4x zoom (28-112mm equivalent) starts at a fast f/2 and only loses one stop to f/2.8 at the maximum focal length, plus allows for focus as close as 1cm. The X20 allows for manual zoom and manual focusing during video recording and numerous user controls as well as eight "advanced" filters plus a "Motion Panorama360" function. Hybrid AF is fast and reliable plus there's a Focus Peak Highlight function on the 2.8" LCD screen. Lens shift image stabilization is built-in, as is a handy pop-up flash.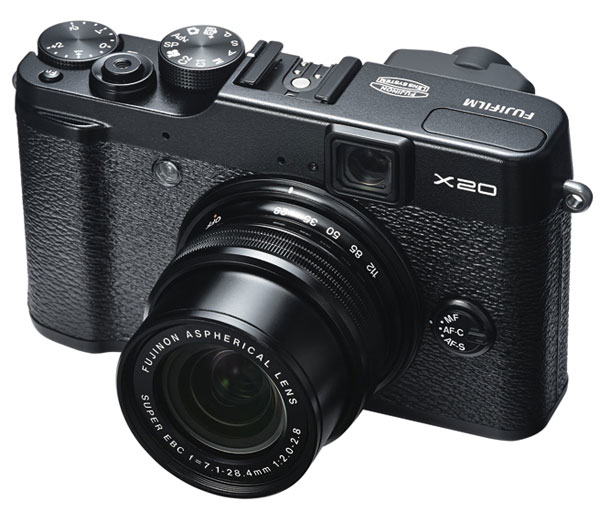 Superzoom Camera
Nikon COOLPIX P520
The 42x integral Nikkor glass lens in the COOLPIX P520 delivers up to 1000mm coverage with built-in VR (Vibration Reduction). The 18.1MP sensor has an ISO range of 80-3200, with "push" sensitivities available in certain modes. There are numerous scene and creative modes, plus the P520 allows the user to create video with a host of resolution options, including Full HD. Close focusing begins at 1.8" at the wide end and 5' at the tele end of the zoom range, plus there's a macro setting of 1cm (0.4") at wide. A 3.2", vari-angle 920k-dot monitor makes for clear viewing with 100% coverage.
Rugged Compact Camera
Panasonic LUMIX DMC-TS5
Waterproof to a depth of 43 feet, shockproof from a height of 6.6 feet, 220 lbs of pressure resistance, and freeze-proof to 14˚F, the 16.1MP Panasonic TS5 is an excellent example of today's breed of outdoor and rugged compacts. Video can be recorded in Full HD (1920x1080, AVCHD) with audio capture utilizing Dolby Digital. The Leica DC VARIO-ELMAR lens (28-128mm equivalent) delivers high-quality previews to the 3" LCD. Keeping with the "connectivity" trend, the camera has "one touch easy" connection to Wi-Fi that allows for remote capture using the "Panasonic Image App." This also allows for tagging images using GPS functionality.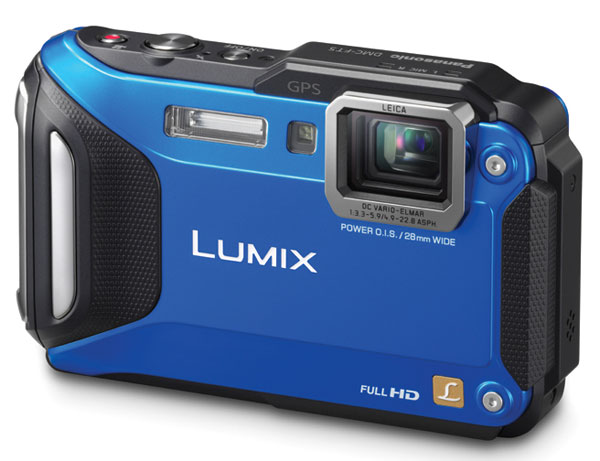 Premium Camera
Sony Cyber-shot DSC-RX1
The impressive 24.3MP Sony RX1 comes with a full-frame CMOS sensor and fixed Carl Zeiss Sonnar T* 35mm f/2 lens in a compact and well-constructed body. With full manual controls, ISO 50 to 25,600 capability (and expanded range of ISO 102,400 with a special Multi-Frame Noise Reduction feature) the camera can record Full HD movies, offers numerous shooting modes, including Auto HDR, and has a bright, 1.22 million-dot LCD monitor. A feature dubbed "Smart Teleconverter" offers a 1.4x or 2x crop, which, with the full-frame sensor, means little loss in image quality. An optional XGA OLED EVF is also available.
Compact SYSTEM Camera Entry Level Lens
Nikon 1 Nikkor 11-27.5mm f/3.5-5.6 ED IF
Made for all Nikon 1 Compact System cameras, the equally compact Nikkor 11-27.5mm lens (equivalent 30-74mm) measures a mere 2.26x1.22" and weighs only 2.8 oz. With eight elements in eight groups, a seven-bladed diaphragm and one ED and one aspherical element, the lens offers focusing as close as 1 foot. Featuring Internal Focusing (IF), which only shifts lens groups during focusing, this lens adds little to the camera weight or size when carried or in action, making it an ideal companion lens with eminent portability.
Compact SYSTEM Camera Expert Lens
Sony E-mount 10-18mm f/4 OSS
The Sony 10-18mm zoom lens offers a constant aperture of f/4 throughout its entire range, an equivalent focal length of 15-27mm. This lightweight (8 oz) lens is constructed of 10 elements in eight groups and contains three aspherical elements and an optical system with Super Extra-low dispersion glass for near elimination of chromatic aberrations, even at the widest focal length setting. Optical Steady Shot image stabilization adds significant versatility to this lens and maximizes its impressive performance when shooting both stills and video, even in low-light situations. An internal focusing system and circular aperture blades round out the impressive specifications.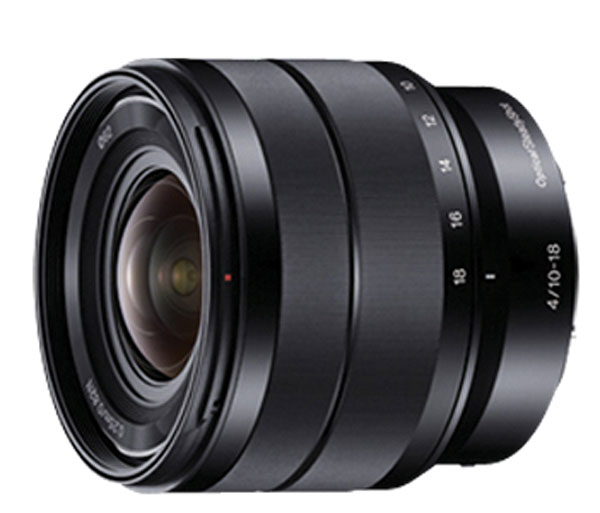 Compact System Camera Prime Lens
Fujinon XF 14mm f/2.8 R
With equivalent coverage of 21mm (35mm format), the Fujinon XF 14mm f/2.8 R is built with 10 elements in seven groups and includes two aspherical elements and three extra-low dispersion elements, plus incorporates a seven-bladed diaphragm. Designed with Fujifilm cameras in mind, the lens has a short back focus distance which helps eliminate vignetting and delivers a bright, high-resolution image to corners. The lens barrel features distance and depth of field scales to aid in pre-focusing and hyperfocal distance techniques. Stops are in 1/3 EV increments (19 in all) with a minimum aperture of f/22, and focus can be made as close as 0.6 feet.
Entry Level D-SLR Lens
Sigma 17-70mm f/2.8-4 DC Macro OS HSM
Available in a wide variety of APS-C camera model mounts, the Sigma 17-70mm delivers a very useful zoom range of 25.5-105mm (equivalent), plus has close-focusing capability of 8.7". The incorporation of a smaller OS unit (in those lenses for cameras without built-in stabilization) makes for a more compact design (3.1x3.2"). The lens is constructed with 16 elements in 14 groups and contains two FLD, one SLD, and three aspherical glass elements for enhanced image quality. A seven-blade diaphragm, Hyper Sonic Motor, brass-made bayonet mount, and Sigma USB dock for firmware updates round out the impressive specifications.
Expert D-SLR Lens
Sigma 35mm f/1.4 DG HSM
This fast lens covers full-frame sensors and includes a Hyper Sonic Motor (HSM), a floating internal focusing system, and SLD and FLD glass elements, which help correct bothaxial and chromatic aberration. In all, the lens is constructed of 13 elements in 11 groups and has a nine-bladed diaphragm. The HSM delivers quiet, high-speed autofocusing while the floating focusing system allows for superior optical performance with subjects at a closer shooting distance (minimum focus: 11.8"). The large f/1.4 maximum aperture makes it ideal in low light and the lens is compatible with the Sigma USB dock and Sigma Optimization Pro software to adjust and fine-tune focusing parameters.
Professional D-SLR Lens
Canon EF 24-70mm f/2.8L II USM
This constant aperture Canon zoom is constructed of 18 elements in 13 groups and utilizes one Super UD lens element and two UD lens elements. Two types of aspherical lenses are combined to help reduce spherical aberration over the entire image area through the full zoom range, plus optimized lens coatings are used to minimize ghosting. The lens is equipped with a circular nine-bladed diaphragm and a ring-type USM and high-speed CPU with optimized AF algorithms to enable silent and fast autofocusing. It is constructed with improved dust sealing and water resistance with fluorine coatings on the front and rear lens surfaces.
Expert Photo Printer
Canon PIXMA PRO-10
The PIXMA PRO-10 is a wireless and AirPrint capable printer that utilizes Canon's new 10-color LUCIA pigment inks, plus incorporates a Chroma Optimizer cartridge that helps eliminate bronzing and metameric failure effects. The printer offers two paper feeds—a rear tray for a variety of papers and a manual slot feed for thicker and heavier weight inkjet substrates. Utilizing 7680 4-picoliter-size nozzles, the unit can deliver up to 4800x2400dpi in both color and monochrome images in sizes up to 13x19" (A3+). Print speed for an 11x14" image on A3+ paper is 3 min, 35 sec.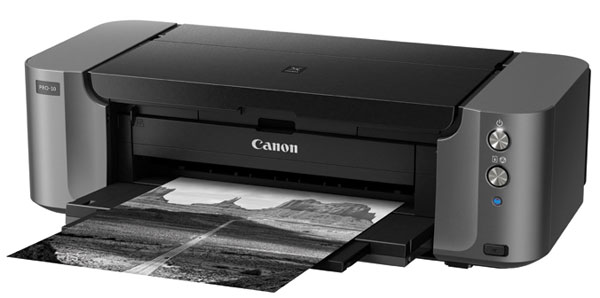 Multifunction Photo Printer
Epson Expression Photo XP Series
The Epson Expression Photo XP-850 and XP-750 are ideal all-in-one printers for photo enthusiasts. The XP-850 is a "4-in-1" unit: print, scan, copy, and fax. Both printers include the Epson Connect feature that allows users to print wirelessly from smartphones and tablet PCs using Epson iPrint. By using Epson's six-color Claria Photo HD Ink the printers can produce a 4x6" print in as little as 10 seconds. Users can also print onto heavyweight photo paper and card using the unit's rear specialty media feed. Additionally, both the XP-850 and XP-750 can print directly onto suitable CDs and DVDs. (Ed. Note: The 750 model may not be available from US retailers.)
Inkjet Photo Paper
Ilford Galerie Prestige Mono Silk
Designed specifically for printing of monochrome images (although certainly capable of receiving color), this acid- and lignin-free fiber-based, 270gsm inkjet paper is available in both sheet and roll stock and can be used with both pigment- and dye-based inkjet printers. As befitting an inkjet paper aimed at monochrome printmakers, Mono Silk has a high Dmax value for reproducing rich blacks and low Dmin values, for exploiting the potential of high-key images and helping the user obtain rich, textured highlights in their prints. In all, these characteristics have the potential to bring out a rich, vibrant tonal range and transition in black-and-white prints.
Photo TV
Samsung F8000 Smart LED 2D/3D TV
Viewing photos and video on a TV is not anything new; what is new is the ability to use the TV as a way to interact with images and share them on social networks, work with apps, and use the TV as an image hub with numerous devices as inputs and controls. With models capable of 2D and 3D still and video display, Samsung has approached this integration by ensuring that all their devices, including smartphones and tablets, can or will be part of the imaging infrastructure. Samsung's Smart TVs also feature an Evolution Kit that aids in downloading future firmware upgrades.
Photo Software
DxO Optics Pro 8
When you combine the expertise of DxO Labs in image quality with a full-featured Raw converter and image processor, photographers will discover a powerful software tool for image enhancement in one workspace. Work modules include DxO Smart Lighting, which automatically lightens dark areas and retains details in highlights without increasing contrast; selective tone controls; an automatic tool for retaining texture in highly-saturated color areas; Raw conversion that takes camera profiles into account; live preview in the image browser; and of course automatic optical corrections based on lens profiles, including a unique lens softness correction. Version 8 also has been updated to take full advantage of Retina displays.
Mobile Photo App
Tiffen Photo fx Ultra
Offering a wide range of digital optical filters and effects for processing images on the iPad, this mobile processing app simulates many of the effects that can be achieved via Tiffen's well-known optical glass filters, plus adds those created by adding specialized lenses, made with special lab processes, and grain, light, and color enhancements available in sophisticated post-processing programs. There are 77 filters in all, with 934 presets organized into eight different filter groups, including 65 different filters for a wide variety of color and black-and-white looks. Masking techniques, zooming, selective painting, and multiple filter capability add to the creative potential.
Photo Accessory
Metabones Speed Booster
As camera formats proliferate, photographers seek ways to adapt lenses from their various systems to their other cameras. The Metabones Speed Booster, jointly developed by Metabones and Caldwell Photographic, creates not only an adapter mount between an APS-C mirrorless camera and full-frame D-SLR lens but also increases the maximum aperture by a full stop and multiplies focal length by 0.71x, plus increases MTF. For example, an 85mm f/1.2 lens becomes a 59mm f/0.9 lens on an APS-C mirrorless model; combining the two factors makes the focal length multiplier approximately 1.09x. The first such adapter is for Canon EF lenses and Sony NEX bodies; other adapters for various lens/bodies combinations are promised in the future.
Digital Accessory
CamRanger
A wireless tethering system that is compatible with numerous digital cameras, CamRanger allows users to view and transfer images directly to an Apple iPad, iPhone, Mac or Windows computer, or, in the future, Android devices, plus allows for remote operation and camera adjustments from iOS devices. Features include a double tap image zoom, full resolution viewing, tagging and rating, and the ability to control camera settings and shutter directly from iOS devices. Advanced features include the ability to work with compatible cameras to utilize time lapse, intervalometer and bulb exposures, movie focus and control, focus stacking and bracketing, and HDR shooting techniques.
Tripod
Vanguard ABEO Pro Kit 283CGH
The carbon-fiber Vanguard ABEO Pro Kit, model 283CGH, includes the company's GH-300T "pistol" grip head with built-in remote shutter release control. The head features dual panning axes and features a 72-click-point panning base. The tripod's multi-angle center column allows users to move the column from 0 to 180 degrees both vertical and horizontal, plus features an easily set and released locking system. The legs feature quick-flip locks and variable angle sets, from 25 to 80 degrees, plus the "3-in-1" all terrain feet allow for a firm stance with angled rubber, spike, and sand/snow "shoe" options.
Image Storage Media
Panasonic SDHC Gold, Silver and Blue Series
Panasonic's Gold, Silver, and Blue range of SDHC memory cards offers users the ability to exactly match their budget and camera with their memory card usage and needs. For example, the Gold SDHC series are available up to 32GB and are Speed Class 10 rated with 90MB/s read and 45MB/s write speeds except the 8GB card, which has a 25MB/s write speed. The Silver series SDHC cards, available up to 32GB, are Speed Class 10 with 20MB/s capability. The Blue series cards are Speed Class 4 rated with 15MB/s read and are available up to 16GB capacity.
Video D-SLR
Canon EOS-1D C
As the first Canon "hybrid" D-SLR, the EOS-1D C has an 18MP full-frame CMOS sensor that can capture 4K (4096x2160) or HD video as well as 18MP still images in JPEG and/or Raw format. Geared toward film and TV production, as well as specialty work, onboard 4K recording can be done at 24p or 25p and HD recording at frame rates up to 60p. Recording is done onto CF cards and all Canon EF-mount lenses can be utilized. The EOS-1D C also has all the features of a pro D-SLR for still recording, making it an extremely versatile camera for today's pro shooters.
Video Camera
Sony NEX-VG900
Utilizing a full-frame, 24.3MP Exmor HD CMOS sensor, the NEX-VG900 can record in Full HD with 24p, 60p, and 60i frame rates (NTSC) or 50p, 50i, 25p, and 24p (PAL),plus offers uncompressed video via HDMI out. Capable of accepting both Sony E-mount and A-mount lenses (the latter via an LA-EA3 adapter) the VG900 has an impressive XGA OLED electronic viewfinder (2359k dots) that displays camera adjustments in real time. An integrated Quad Capsule Spatial Array 5.1 channel surround microphone captures brilliant sound via a 3.5mm microphone jack, and the optional XLR adapter facilitates the use of professional microphones. The design also includes dials and buttons for full manual control of iris, gain, and shutter.
Mobile Imaging Device
Samsung Galaxy Camera
The 16MP Samsung Galaxy redefines the "connected" camera genre, being a hybrid camera/tablet that allows for simple access to sharing sites, social media, and web connection. The impressive 4.8" HD LCD dominates the back of the camera and allows for easy viewing of all the apps a user might want, including those pre-installed and those available from the Google and Samsung app stores. The Galaxy also features built-in Auto Cloud Backup, which sends photos as they are taken to the Samsung cloud service. In addition, the Galaxy can be programmed to respond to various voice commands.
Professional Lighting System
Profoto Pro-B4 1000 Air
The Profoto Pro-B4 1000 Air is designed to handle the toughest shoots and deliver groundbreaking features that expand the photographer's creative freedom. These features include extremely short flash durations down to 1/25,000 second, fast full power recycling time of 1 second, and delivery of up to 30 flashes per second at lower power settings. Made for both studio and on-location work, the Pro-B4 is constructed in solid-cast aluminum with a rubber frame, and all connections are covered with protective lids. With an 11-stop power range, a fast radio sync system, and recharge (even while in use) in less than 45 minutes, the Pro-B4 truly defines what a pro unit should deliver.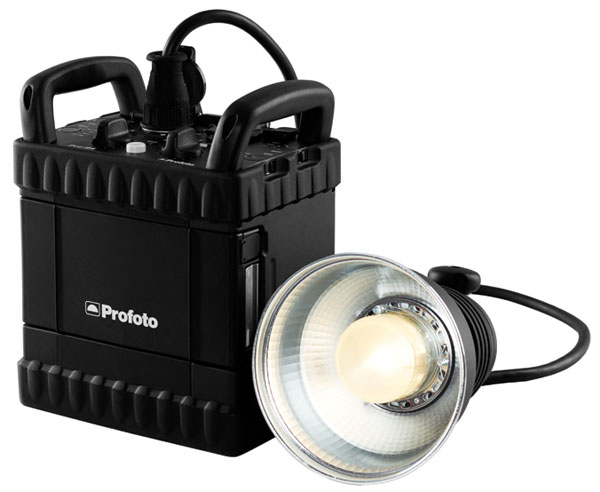 Portable Lighting System
Nissin MG8000 Extreme
The "extreme" in this portable flash's name refers to the heat resistance of the unit's construction and quartz flash tube in continuous flash shooting, thus virtually eliminating dropout shots for wedding, reportage, and fashion shooters who often need to work fast and furiously. Compatible with Canon E-TTL and E-TTL II and Nikon i-TTL and iTTL-BL, plus wireless TTL with both systems, the flash can also be adjusted manually to 22 levels of output, has a highly readable color and auto rotate display, incorporates a (GN 12) sub flash, and has connections for use with an optional Nissin Power Pack.
Photo Monitor
LG IPS ColorPrime 27EA83
Photographers need more than a large monitor to properly edit and view their images—they require a monitor that delivers accurate color, can be calibrated to their needs, and that brings out all the nuances in their images. The LG ColorPrime EA83 delivers 99% coverage of Adobe RGB and 100% of sRGB color space in a 10-bit native color display. Hardware calibration is via LG's TrueColor Pro with an optional External Calibrator available. Viewing is enhanced with the company's WQHD (Wide Quad High Definition) technology that delivers high-resolution images, while workflow is improved with the ability to display up to four windows in eight different screen ratios.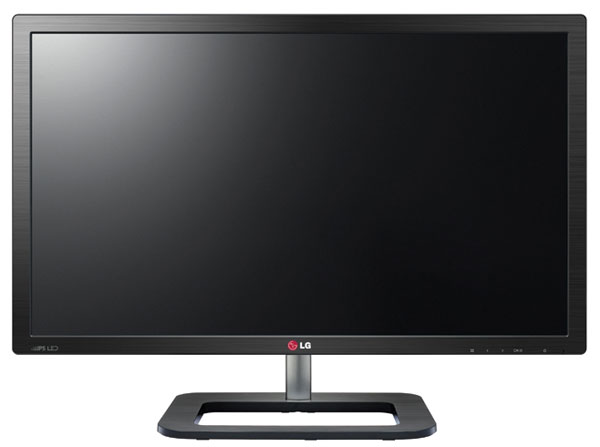 Photo Bag
Vanguard Quovio 41
Designed for the working pro and enthusiast, the Vanguard Quovio 41 shoulder bag is a well-padded carrier that features a Quick Access main opening to enable ready access to gear by pulling on its large handle. It can hold a semi-pro camcorder as well as a pro D-SLR camera and kit, with configurable sections and a dual, built-in tripod holder. There are two mesh pouches for wires and accessories, plus a trolley attachment loop for moving through city streets and airports. The bag has a water-resistant base with "anti-shock feet," a rain cover, and incorporates a compartment for up to a 14" laptop.
Photo Service
WhiteWall
As one of the originators of the online photo lab concept, WhiteWall offers finishing options that stress premium quality with numerous surface, framing, and finishing options. Photographers can order prints in exact sizes on a wide variety of substrates to match subject and scene, including fine art papers, canvas, adhesive film latex, metallic, and a direct print behind acrylic glass. Framing options include solid wood, shadow gap, and aluminum or solid word Artbox. The finished product is gallery quality with ready-to-hang fixtures. Always adding new features, among the latest are textile prints on stretcher frames, direct prints on brushed aluminum, and LightJet prints on Ilford black-and-white paper.
ActionCam
GoPro Hero3
The Wi-Fi-enabled GoPro Hero3 is wearable and "gear-mountable," waterproof to 197 feet with supplied housing, and can capture with a wide range of video frame rates plus 12MP stills at up to 30 fps. The video options allow the user to record in slow motion or in higher resolution, if desired. The lens contains six aspherical elements and can be set at ultra-wide, medium, and narrow fields of view. The new (free) GoPro App allows for video remote via smartphone or tablet, and a full line of mounting accessories (from helmet to headband to bicycle handlebars) makes for an exciting imaging experience.
Imaging Innovation
Samsung 45mm f/1.8 (2D/3D) Lens
The first 3D one-lens system for a consumer camera, the Samsung 45mm f/1.8 3D lens (near 70mm 35mm equivalent) for the company's NX300 camera (and perhaps others to follow) can also be set for 2D capture. To capture 3D images the user activates the 3D switch and a secondary lens group comes into play, which then sends two separate images to the sensor, somewhat akin to stereo adapters of old for film cameras. The dual-shutter mechanism in the lens barrel switches back and forth during exposure to create the left/right parallax effect in both still and video recording. When capturing, the lens projects the entire image onto the full sensor each time. The image processor in the camera handles the rest, creating stereo images in both still and video that can be viewed on a compatible TV.
Design
Giottos Silk Road YLT Series
Tripod portability is always an issue and an occasional hindrance to use, a situation that this new series from Giottos addresses with a new center column concept. The key is the new Y-Tube center column that is designed to be 30% more compact when folded and lighter when compared to similar models. The main benefit of this new design is that legs can be folded in a more compact way than in traditional cylindrical column designs. The new line of tripods is available in aluminum or carbon-fiber builds.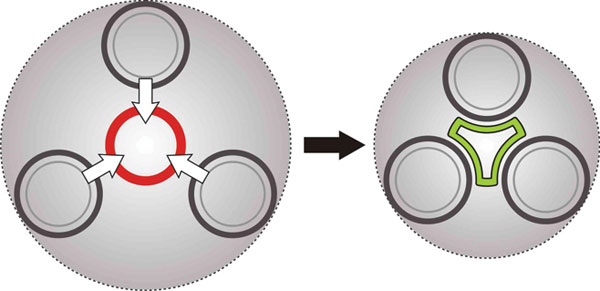 FEATURED VIDEO