Table Top Tripod Roundup Review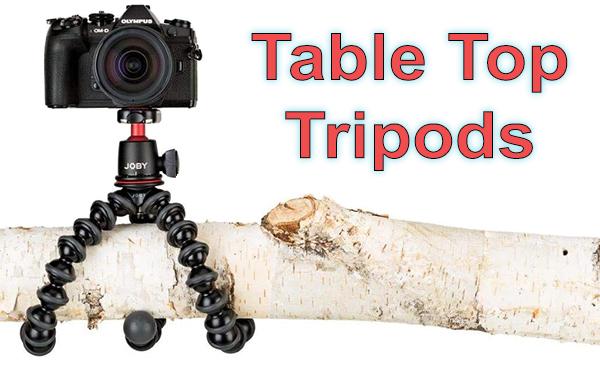 You need a Table Top Tripod to hold your GoPro, Litra Torch, Rode microphone, flash unit, Lume Cube, cellphone, slave strobe, cue cards, etc., etc., and—oh yes—your camera. Whether you're a vlogger, photographer, Zoom-connected work-from-home-employee (Hommuter) or just somebody who likes to take pictures of their food, you need one of these guys. Maybe two. So here are five good choices to consider.
(Hommuter. That's my new name for former commuters who now work from home. Which is a hardship, but much better than being a Nommuter.)
Tripods come in all sorts and sizes, including some big ones, the likes of which you've never seen, and small ones that easily fit in your pocket. If you're looking for a teeny tripod, studio model, field tripod or something bigger or smaller, please take a look at my (relatively) comprehensive buying guide which you'll find here.
And just like you wouldn't put a 700-pound cowboy on a 100-pound pony, don't try to put a heavy camera (or anything else) on a lightweight tripod. Use your head.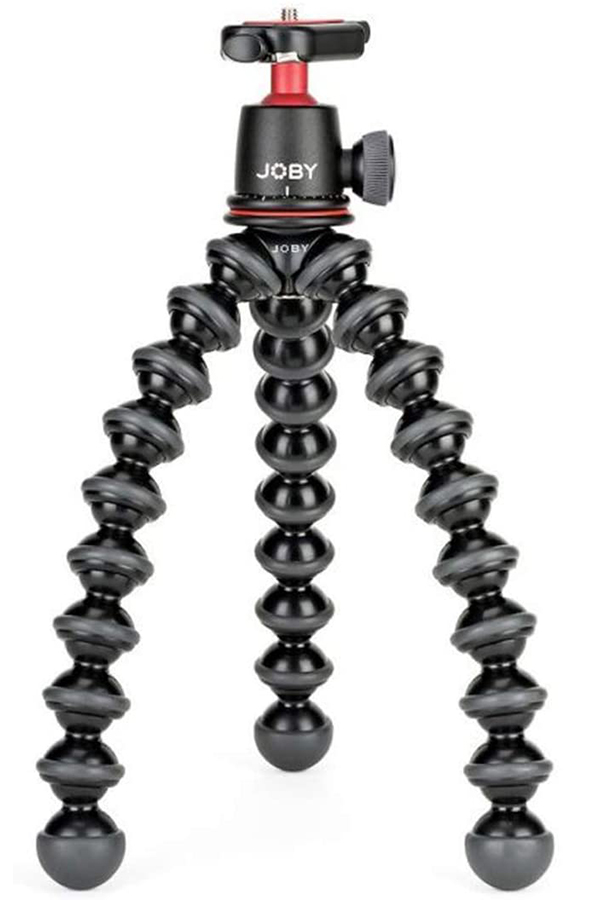 Joby GorillaPod 3K
GorillaPods are just so damn useful. The Joby 3K (SKU #JB01507 – which I point out because there are so many GorillaPod models) is so named because it supports 3 kilograms, which for us metrically-impaired Americans is about 6.61 pounds.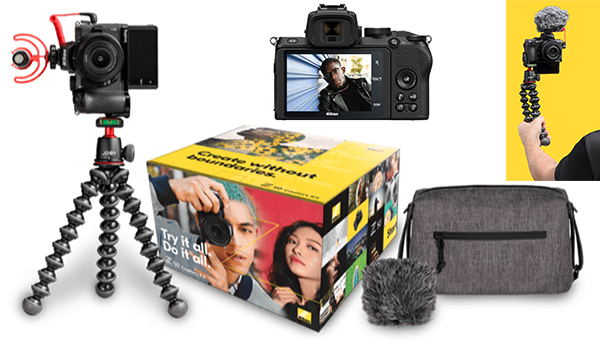 Coincidentally, Nikon just announced that they are including the Joby GorillaPod 3K in their all-new Nikon Z50 Creator's Kit which includes a Nikon Z50 camera body, Nikkor Z DX 16-50mm f/3.5-6.3 VR lens, Rode VideoMicro microphone and attractive Nikon Travel Kit. The complete kit is available at Amazon for $1146.95.
The enduring attraction of a GorillaPod is its unique design. The legs are comprised of a series of knuckle joints that bend in more directions than a mountain road in beautiful Eastern Kentucky. The legs can be wrapped securely round almost anything and/or angled in any direction. The 3K model is made of "Japanese medical-grade ABS plastic and German TPE for firm, secure joints." (My hat is off to the copy writer who came up with that line.)
Oben TT-100 Table Top Tripod
I have owned and used an Oben TTT for some time now. I bought it because I own an authentic Leica table top tripod and wanted a second one but didn't want to spend $180. My Oben is an older model (legs are silver, not black) but the design is the same.
The Oben T-100 measures 7.5 inches when folded, weighs 8 ounces and includes a mini-ballhead. Nicely made, it comes with a 5-year USA Limited Warranty.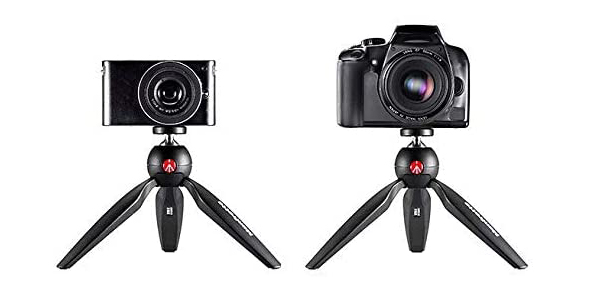 Manfrotto PIXI Mini Tripod
Sporting a handsome, space age, Italian design, the Manfrotto PIXI provides a comfortable handgrip and push button locking mechanism for easy setup. It's light (about half-pound) but strong and suitable for compact cameras up to 1 kg (2.2 pounds).
Manfrotto, of course, is one of the world's largest and most respected manufacturers of tripods, ballhead and related devices. Professional photographers everywhere rely on Manfrotto to keep them steady.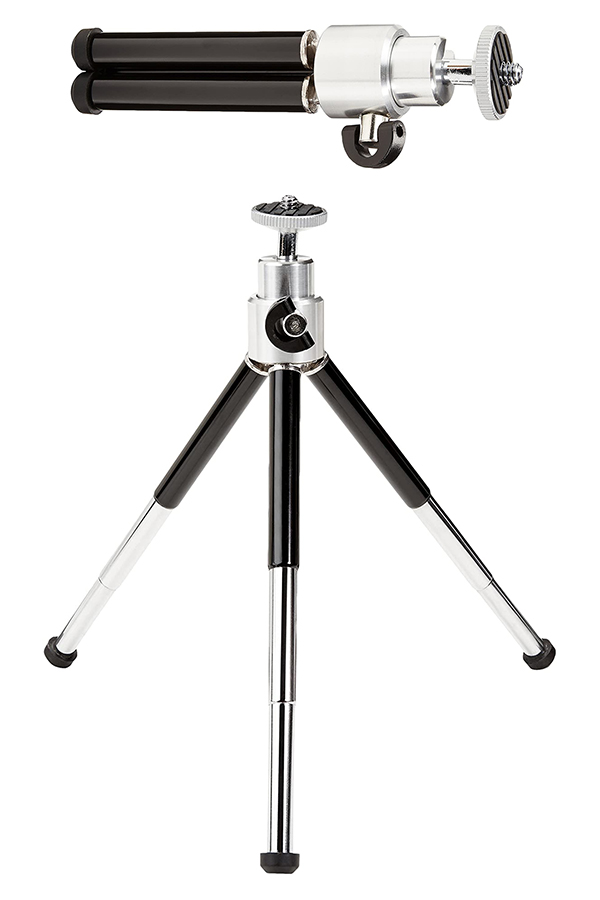 Lightweight Mini Tripod
Caveat Emptor—let the buyer beware—this tiny tripod is for very light duty (and even then be careful). I don't think it even has a brand name. The only reason I include it here is I own one, and when deployed with reasonable caution it's very handy in a pinch. It weighs next to nothing and measures less than five inches when collapsed.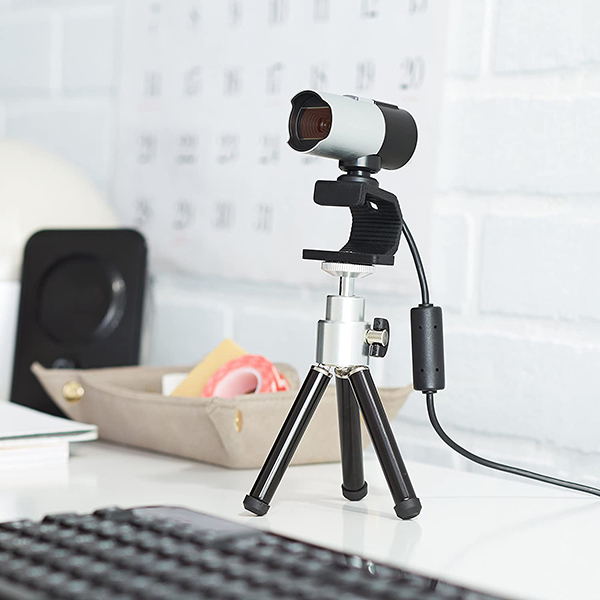 Recommended maximum load weight is one pound (0.5kg) so it fits the bill for GoPro-type devices, small lights and so forth. There are rubber caps on the feet and a tiny ballhead that adjusts 360 degrees, so it's easy to use on your desk. Best feature of all is the price—under $5 if you buy in quantity.
Available from Amazon $7.37 or four (4) for $19.50
SLIK Mini Pro DQ
If you leave a full-size tripod out in the rain for several hours and allow it to dry at room temperature, it shrinks and looks exactly like the SLIK Mini Pro DQ. Standing a mere 8.9 inches tall, it features a rapid lock center column, twist-lock legs and folds to just a hair longer than 8 inches.
The SLIK Mini Pro DQ weighs 12.3 ounces (350 g) and is truly built to last. It features a removable ballhead and a quick-release plate, just like a full-size model. So don't be put off by the price – the highest in this roundup. It's a real tripod in Munchkin form factor and is a delight to use.
—Jon Sienkiewicz
(As an Amazon Associate, Shutterbug earns from qualifying purchases linked in this story.)

FEATURED VIDEO