Platypod eXtreme, the Ultimate Tripod Alternative, Launches on Kickstarter
Platypod, category-disrupter and creator of popular, compact tripod alternatives, is at it again. Their latest, the new Platypod eXtreme, recently debuted on Kickstarter. If you act now you can get in on the action.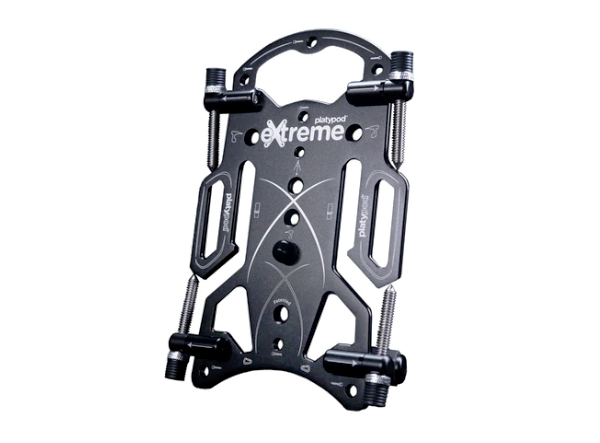 Our review of the Platypod Pro, back in 2015, can be found here: Platypod Pro Review: Quite Possibly The Coolest Camera Support Around.
We've been a heavy user of Platypod products since then, and have even been privy to the upcoming Platyball, a revolutionary ball head for Platypods and tripods that features convenient one-hand operation, digital level and rock-solid lockups. More on that product in future reviews.
Like previous Platypods, the eXtreme has four legs that can be adjusted independently. The big difference is that with the eXtreme model the threaded legs adjust up and down and also rotate for faster set up and break down. The legs can be folded flat for storage and needn't be removed.
Having four legs trumps three legs any day, particularly when positioned on uneven surfaces.
Platypod eXtreme also has a built-in handle and multiple attachment points to which one can hang lights, extension posts, microphones, and so forth, so it's more versatile and useful overall. Vloggers and video content makers take note – Platypod eXtreme is ideal for tabletop setups that integrate camera, lighting and microphone.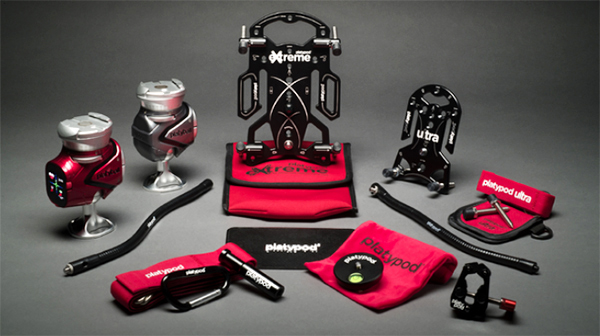 Measuring a scant 0.19 inches (5mm) thick, the 7.75 x 5.25-inch Platypod eXtreme weighs in at 9.6 ounces, so it is easy to pack and not even a trifle to carry. Half the battle of using a tripod is taking it with you, i.e., tripods in general would be more popular if they were easier to tote and faster to deploy. Platypod eXtreme leaps way over both of these barriers.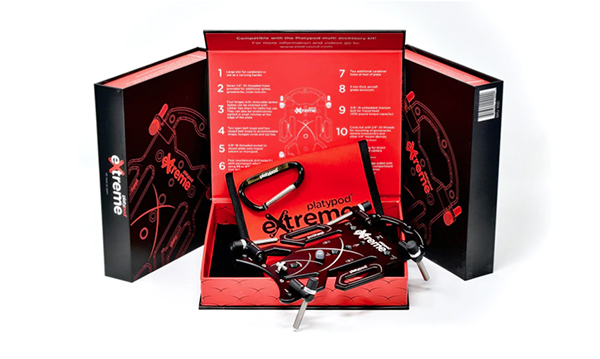 The new Platypod eXtreme is a handsome piece of precision hardware, clearly solid and finely finished. The main plate is made of durable, non-warping aircraft-grade aluminum. The main bolt is titanium and the rubber-tipped legs are stainless steel. Weight limit is listed at 22 pounds, about the same weight as 15 separate Sony a7 III mirrorless camera bodies (in other words, it's sturdy). Platypod eXtreme comes several accessories, including a ¼" cross-nut adapter, carabiner clip, neoprene wallet with an inner pocket and the four spikes.
To participate in the Platypod eXtreme Kickstarter campaign, go to the pledge page before May 9. Eventual retail price is predicted to be $149, but backers have other options; see pledge page for most current information.
For info on other Platypod products, visit their website. Amazon shoppers can order the Platypod Max for $149.
—Jon Sienkiewicz
(As an Amazon Associate, Shutterbug earns from qualifying purchases linked in this story.)