3 Legged Thing Intros Pro Range Tripod Charles 2.0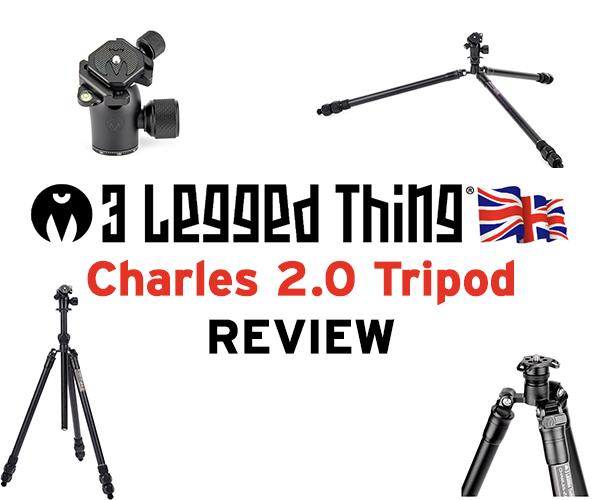 3 Legged Thing (3LT) just announced the Charles 2.0, a new, more budget-friendly tripod in their Pro Range lineup, and Shutterbug had a chance to evaluate a sample for several weeks prior to introduction.
Based on the design of the very popular carbon fiber 3LT Winston 2.0, the new Charles 2.0 is a three-section tripod with legs and center column crafted from aerospace-grade magnesium alloy and is strong enough to support up to 88 pounds (40 kg) of camera gear. A versatile, heavy-service camera support, Charles 2.0 extends to nearly 2 meters (76.3 inches) with the optional 3LT AirHed Pro tripod ball head attached.
Named "Charles" for naturalist and biologist Charles Darwin, Charles 2.0 joins travel tripods Leo 2.0 (Leonardo da Vinci) and Albert 2.0 (Albert Einstein), landscape and studio tripod Winston 2.0 (Winston Churchill), and travel-friendly monopod Alan 2.0 (Alan Turing) to expand 3LT's range of exceptional camera stabilizing devices.
If you haven't guessed, you've just entered a new dimension of the tripod universe. It's not the Twilight Zone, but it is a unique cosmos where three-legged camera supports challenge our orthodox understanding of tripod nomenclature. And the stuff is way cool. Extraordinarily high quality production, extremely high-precision manufacturing and amazing cosmetic designs, combined with photographer-friendly features, are the top factors that predispose us to favor 3LT for camera support. And BTW, there is no Charles 1.0. Charles 2.0 is the first of its breed.
Shutterbug readers know that we've been aware of the highly reliable tripods our British-based friends at 3LT continuously introduce. Read our coverage of earlier models here and here. 3LT also manufactures an exceptional line of camera L-brackets (read about one here).
Key Features
• Maximum load capacity 88 pounds (40 kg)
• Three leg sections
• Legs constructed of aerospace-grade magnesium alloy
• Features 3LT's proprietary Parallel Leg Locking System
• Leg diameter 29 mm (1.14 inches)
• Three independently adjustable leg angles 23°, 55° & 80°
• Interchangeable optional tripod foot accessories
• Maximum extended height (w/ball head) 76.3 inches (1.94 m)
• Minimum useable height 9 inches (23.1 cm) (w/ball head)
• Collapses to 24 inches (61 cm) for transport
• Weight 5.4 pounds (2.4 kg) with AirHed Pro ball head
In the Field
We tested the Darkness version of Charles 2.0 (matte black with likewise black AirHed Pro ball head) outdoors on various types of terrain and indoors in a studio setup with our Fotodiox Pro LED light box. The Darkness finish is quite attractive and has a certain air of quality and seriousness about it.
The leg locking nuts are oversized and very easy to operate. Leg extension was smooth and flawless every time as was extension of the center column.
Although 3LT offers various tripod foot options, we found the rubber feet supplied with the standard configuration to perform satisfactorily throughout the trials. But if you have particular needs because of extreme ground surfaces, check out their extensive collection that includes the likes of Heelz, Clawz and Stilettoz (long stainless steel spikes shown below).
We especially liked the reliability of the AirHed Pro ball head. Once set it holds the camera steady and does not suffer from the micro-creep that plagues many other ball heads.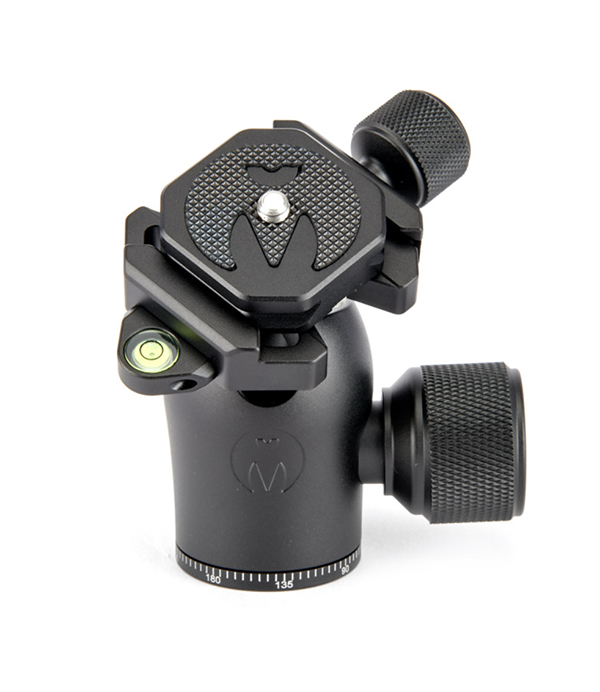 Charles 2.0 is about one pound heavier than Winston 2.0 (because the legs and center column are magnesium alloy instead of carbon fiber) and we found the slight extra weight a major plus when used in windy conditions and especially when deployed as a studio tripod.
Conclusion
Charles 2.0 is clearly another winner for 3 Legged Thing. We like how it works, we like how it looks and at a cost-conscious price it's a sure hit that we can heartily recommend.
Price and Availability
The new tripod is available directly from 3LeggedThing.com and from your local camera shop. Prices are as follows: Charles 2.0 legs only, $299; Charles 2.0 bundled with the AirHed Pro ball head, $399. Charles 2.0 is also available with a lustrous matte black finish called Darkness following the same pricing schedule. Prices include a protective clamshell style case with detachable, adjustable shoulder strap.

How 3LT Describes Themselves
"Headquartered in a converted chicken shed (The Chicken Shed) on Kinsbourne Farm, in Stagsden, Bedfordshire, 3 Legged Thing is a small, British company of passionate people, creating and innovating camera support systems for photographers and videographers, and has a sibling brand, Toxic, that creates innovative bags for all people."
Become a Member of the Shutterbug Community
Register for a free account. Sign up for our newsletter. Spend five minutes (or less) uploading your best shots once every week or so. Potentially become a Shutterbug Photo of the Day winner. Enjoy viewing the fantastic work being done by thousands of photographers all over the world—and add your images to the enduring collection.
—Jon Sienkiewicz
(As an Amazon Associate, Shutterbug earns from qualifying purchases linked in this story.)