Picture This!
Blue Moods Page 2
Picture This -- Our Next Assignment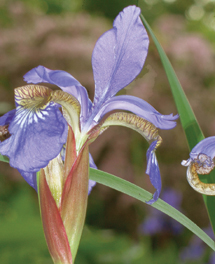 © 2004, George Schaub, All Rights Reserved
Background Blur
Our next Picture This! assignment is background blur. If you want a subject to really pop out of the frame you can use any number of tools, including lighting and use of shadows and highlights, plus the subject of this month's assignment, background blur. This is creative use of depth of field to add a 3D effect to your main subject, specifically a shallow depth of field. So combine camera to subject distance, focal length choice, and of course a wide aperture setting and send us your favorite background blur image.
Please Read This:
It is important that you read and follow these guidelines.
We need to follow this procedure because of the large volume of images we receive.
1) Images sent to us cannot be returned. You retain complete copyright over the images, but do grant us permission to print your image(s) in the magazine and on our website, www.shutterbug.com.
2) Because images are not returned please send a quality print or duplicate transparency. We will not accept or view images on CD, ZIP, or any other electronic media.
3) Images will be selected on the basis of content and technical quality. Please mark your outer envelope with the topic of the month (for example, "Wide View").
4) Enclose a short caption with the image stating camera, lens, film and exposure, plus location. If you are submitting an image with a recognizable person we must have a model release or signed permission from that person to reproduce their image in the magazine and on the website.
Send your image and information to:
Picture This! Shutterbug Magazine, 1419 Chaffee Dr., Suite #1, Titusville, FL 32780.
Deadline for submission: June 15, 2005
Images will appear in our September 2005 issue.
Our next topic: Fill Flash
Deadline: July 15, 2005
Publication Date: October, 2005

LATEST VIDEO

SPONSORED VIDEO