Pentax K-3 II DSLR Review
(Editor's Note: Lab Review lab tests and comments are supplied by BetterNet, Shutterbug's TIPA-affiliated testing lab and edited by George Schaub. Shutterbug is the sole US representative within TIPA, a worldwide association of photo and imaging magazines.)
Ricoh Imaging introduced the 24-megapixel Pentax K-3 II DSLR earlier this year. The Pentax K-3 II is the successor to the K-3 from 2013 and while it shares some features with that model, it adds a few new tricks, including an improved shake reduction system, a new high-speed AF algorithm, and built-in GPS.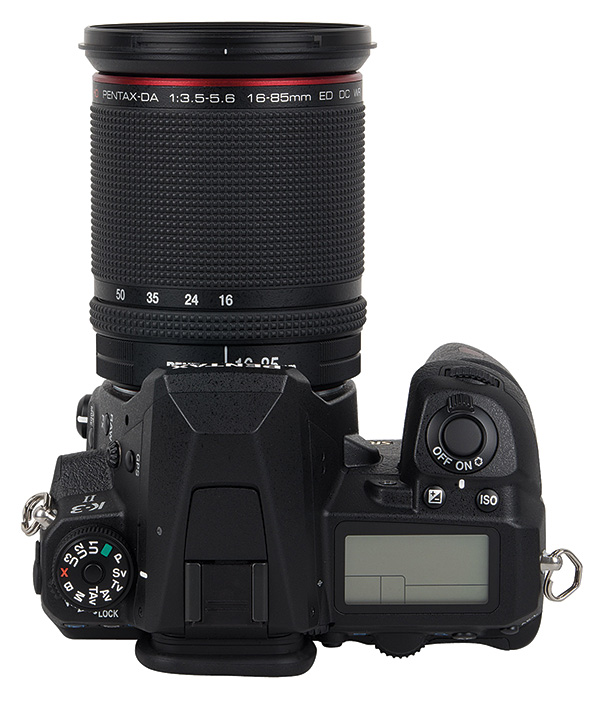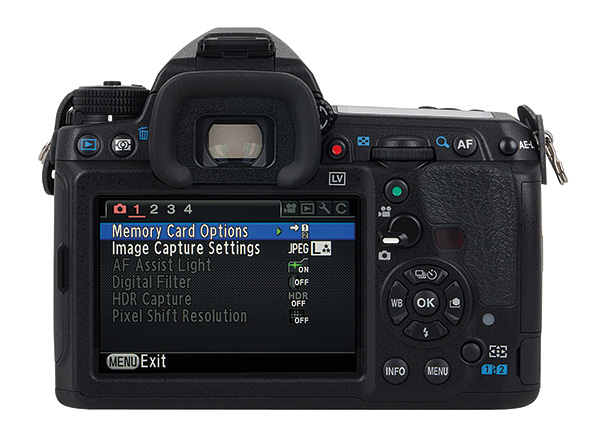 Camera Build & Layout
The Pentax K-3 II is a relatively large and robust camera (nearly 28 ounces) that is extensively sealed to withstand the elements. Its body is based on a stainless steel chassis and covered by a rubberized material that affords an excellent grip. The camera uses a 24MP APS-C-sized image sensor without a low-pass filter for maximum image sharpness.
As a professional camera, the K-3 II offers a large and illuminated status display on the top that shows important parameter settings like image size, file format, exposure settings, battery status, and which one of the two (or both) card slots are active. The camera offers two SD card slots and worked well with all of our test cards, Sony's SDHC and Toshiba's newest "Exceria Pro UHS-II" cards. The card slots can be used in different ways: for example, the photographer can use slot 1 for Raw images and slot 2 for JPEGs or one card system for recording stills and the second for recording videos.
The Pentax K-3 II has a large mode dial on its top. In addition to full automatic and standard modes with aperture or shutter speed priority, it offers additional modes like "Shutter & Aperture Priority (TAv)," three user-defined settings, X-Speed mode for taking images with a flash system, and bulb mode for time exposure shots.
Two setup dials, one near the shutter release button and the second on the back, allow the user to set up all parameters quickly and easily. A standard four-way button control field allows access to the many menu items, which reads out on a large 3.2-inch LCD screen that offers a resolution of 1,040,000 RGB dots. The LCD can be used as an electronic viewfinder by pressing the LV button on the back. The camera offers two live preview settings for photo and video recording. In video mode the LCD shows a 16:9 crop of the image. The optical viewfinder is very large and bright and offers 100 percent field of view, which is very helpful for image composition.
Features & Performance
The camera has a built-in image stabilizer based on sensor shift technology. This allows for use of the stabilizer system with every lens mounted on the K-3 II. The moveable sensor offers a special "Pixel Shift Resolution" mode. In this mode, it takes four images in which every image is shifted by the size of a pixel to both sides, up and down. These four images are combined to a final 24MP image that uses all the pixels for RGB color information and creates images without color interpolation or moiré effects.
Basically, this system is comparable to the pixel shift system of the Olympus OM-D E-M5 Mark II, but isn't used to create images with higher resolution. (Note: The Olympus utilizes the pixel shift system to create 40MP images from its 16MP sensor.)
Startup time of the Pentax K-3 II is a bit slow, but all other functions are quite fast. The AF system uses 27 AF sensors, including 25 cross-type sensors. The user can activate multi-AF mode using nine AF sensors or spot AF metering; in all, it allows for a very versatile setup of the AF system.
The camera offers a GPS system, but a Wi-Fi module is missing. The camera can use Pentax FluCards for wireless image transfer and for use of a smartphone as a wireless remote trigger.
Comments on Image Quality
Color: Just like all Pentax SLRs, the K-3 II reproduced the color test chart with very high saturation (118.2 percent). Blue nuances are considerably boosted, although red colors have a surprisingly low saturation. These effects are caused by the factory set color mode: when we changed this mode to "Natural" the saturation was tamed to 105-110 percent. The white balance system did a good job. Only the brightest nuances are shifted in a more yellow and green direction. All colors have a natural look (apart from the highly saturated blue nuances) and skin tones are very good.
Sharpness: All test images were taken with the HD PENTAX DA 16-85mm f/3.5-5.6 ED DC WR lens. In combination with this lens the camera showed an excellent performance in our resolution test and reproduced the test chart with 3,903 lines per picture height (sensor resolution: 4,000 lpph). The detail reproduction is partly the result of the missing low-pass filter and partly from an intense image sharpness filtering by the image processor. This was noticeable in our test images, which have a slight "artificial" look. Nevertheless, the fine details of the standard test box shot are clearly visible, aided by the very high and clearly defined differentiation of colors.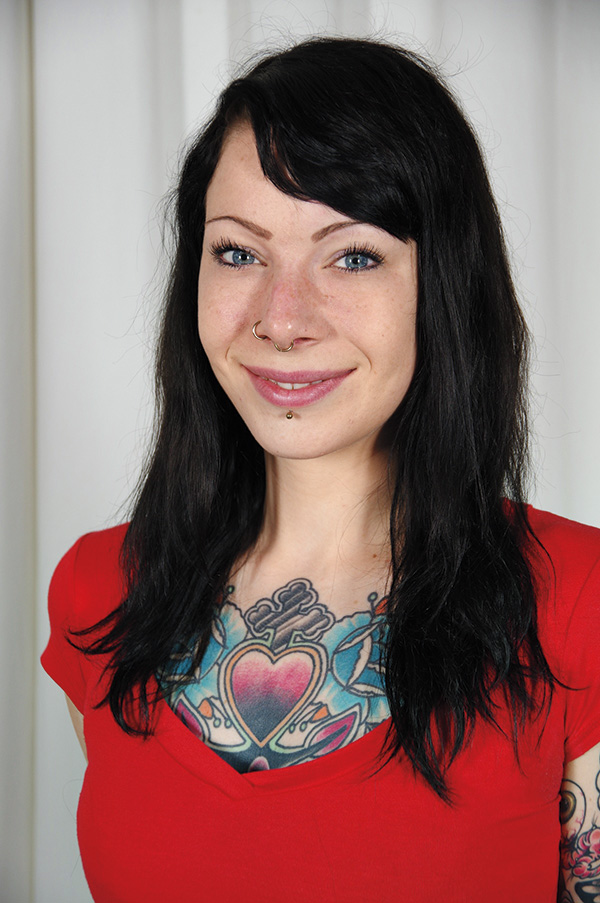 Noise: The camera showed a high luminance noise result at ISO 100. This noise result declines in images taken with ISO 200 to 1600 because the anti-noise filtering becomes more intense. Color noise is very low in images taken with ISO 100 to 3200. The combination of noise artifacts and anti-noise filtering becomes visible in images at ISO 3200 and higher and becomes quite annoying in the ISO 25,600 and ISO 51,200 range. Details are reduced severely in the ISO 25,600 and ISO 51,200 range, although up to ISO 12,800 images look good.
The dynamic noise results are excellent. The camera gained a maximum of 12 f/stops in ISO 200 mode and keeps a high level of more than 10 f/stops up to ISO 3200. At the highest ISO settings dynamic range decreases drastically down to 6.64 f/stops at ISO 51,200.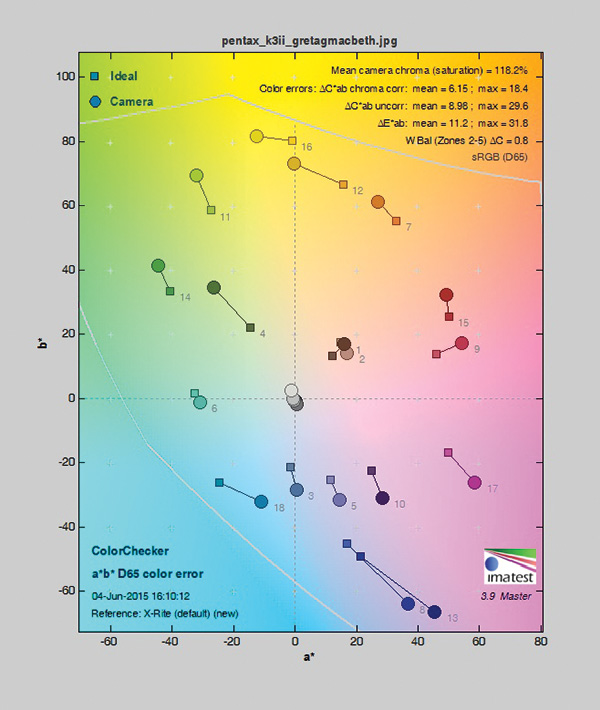 Comments On Video Functions
The Pentax K-3 II offers Full HD video recording with frame rates up to 30 progressive frames per second or videos in interlaced modes (50i/60i). In HD video mode with 1280x720 pixels the camera is able to record with 50 and 60 progressive frames per second. It doesn't offer a cinema or Blu-ray mode with 24 frames per second. All videos are recorded in QuickTime format as MOV files with H.264 compression. Video files can be recorded on SD cards in card slot 1 or card slot 2; the LCD menu allows the user to set up the desired slot.
To record videos the photographer has to move the live preview switch on the back of the K-3 II from photo to video position and press the LV/video record button near the optical viewfinder.
The camera allows for use of manual exposure settings for video recordings. Exposure modes are changed in the video menu on the LCD screen, not by setting of the mode dial on the top. When choosing manual exposure modes the aperture size and shutter speed are changed with the help of the two setup dials on the front and the back of the camera. The camera also allows for manual ISO speed settings, although the limit in video is ISO 3200. The Pentax also offers manual sound level control in 20 steps and shows sound level bars on the LCD for better sound control. It also has a 3.5mm jack for recording videos with an external microphone that can be mounted on the accessory shoe on the top.
Comments On Video Quality
Compared to the results in photo mode, the results in video mode are really disappointing. The resolution result is very poor: the camera reproduced the test chart with only 574 lines per picture height in Full HD mode (1,080 lpph) and created very soft-looking images. The results of the dynamic range tests are also very poor. The camera gained a maximum of only 6.26 f/stops. The noise results are on a good level and can be compared to the noise results in photo mode between ISO 100 and ISO 3200.
The color reproduction in video mode is fine. Just like in photo mode, the saturation is very high, but the photographer can choose "Natural" for more realistic color reproduction. There is very good performance of the white balance system, which shows only a minor shift of the white and brightest gray color pattern into the yellow/green direction. This is comparable to the result of the K-3 II in photo mode.
Scorecard
Pros
› Robust, sealed body
› High-resolution results; pixel shift system yields images without moiré effects
› Fast and flexible AF system
› Highly configurable
› GPS module
Cons
› Poor video results
› Missing built-in flash
› Wi-Fi only by using Pentax FluCard system
(Lab Review is where we publish web-exclusive lab reports on cameras. To read more Lab Reviews, click on the Reviews tab on the top navigation bar of this page. New photo gear reports are published frequently, so check Reviews for more equipment evaluations from Shutterbug writers.)
The Pentax K-3 II has a list price of $1,099 (body only). For more information, visit www.us.ricoh-imaging.com.