Interactive 2022 Map Shows Peak Days to View and Photograph Fall Colors Anywhere in the USA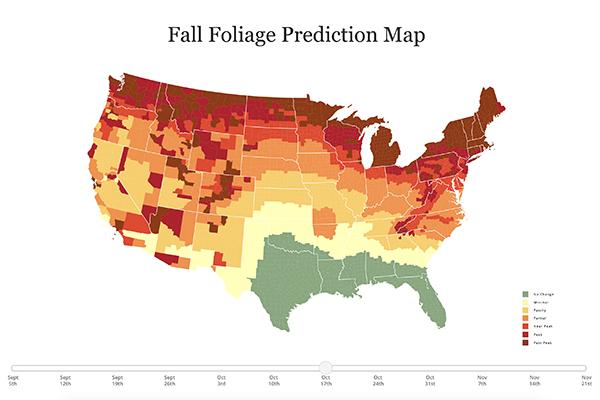 Are you tired of hearing locals say, "Shoulda been here last week," after driving to a likely destination to view and photograph autumn foliage? Improve your odds of finding the red and orange leaves you crave by downloading the most respected nationwide fall leaf map and one of the best fall resources in the country.
Click here and begin planning your itinerary using a schedule that's based on science, guesswork.
To use the map, simply drag the timeline below it to check a specific date. The map updates as you change the timeframe.
This interactive map uses a secret mathematical formula to analyze several million data points and produces around 50,000 predictive data pieces. The system then forecasts the precise moment when peak fall colors will occur county-by-county. SmokyMountains.com has been providing this service free of charge for nearly 10 years.
According to map creator and brand founder David Angotti, the information that's used to create the map includes historical and forecast data for temperatures and precipitation from NOAA (National Weather Service), historical leaf peak trends, peak observation trends and user reports.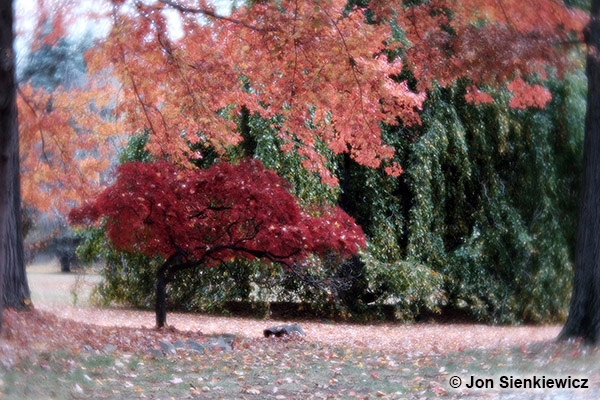 Is it always accurate? Predicting the weather isn't an exact science, but considering the mountains of data that's used to generate this map, using it improves your chances many times over. Personally, I have found it to be right on the money for my area over the past several years.
Because photographing fall foliage is such a popular activity for Shutterbug readers, you'll find several articles containing tips and how-to information right here on our website. Check some of these out:
Get Ready for Fall, Photographers. Here Are 5 Photo Tips for Autumn.
Shoot EPIC Fall Photos by Avoiding Common Mistakes (VIDEO)
3 Screw-in Filters for Fabulous Fall Foliage Photography Fun
3 Tips for Landscape Photos with Rich Fall Colors (VIDEO)
Autumn is Coming: Here's How to Give Landscape Photos Dreamy Fall Colors (VIDEO)
13 Things You Should Know Before Photographing Fall Colors (VIDEO)
2021 Maps & Pro Tips for GREAT Fall Foliage Photography
3 Quick Tips for STUNNING Fall Color Photos (VIDEO)
And for a little inspiration, take a look at The Colorful Winners of the 2021 "Time of the Season" Fall Photo Contest.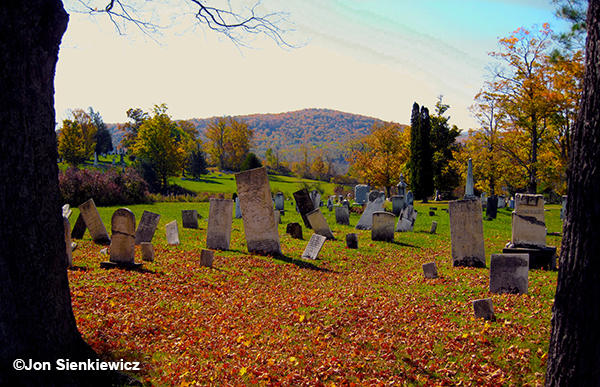 Here is the link to the 2022 Nationwide Fall Leaf Map. Now all you need are a few rolls of Kodachrome, an apple cider donut and maybe another apple cider donut for later.
—Jon Sienkiewicz

FEATURED VIDEO