Autumn is Coming: Here's How to Give Landscape Photos Dreamy Fall Colors (VIDEO)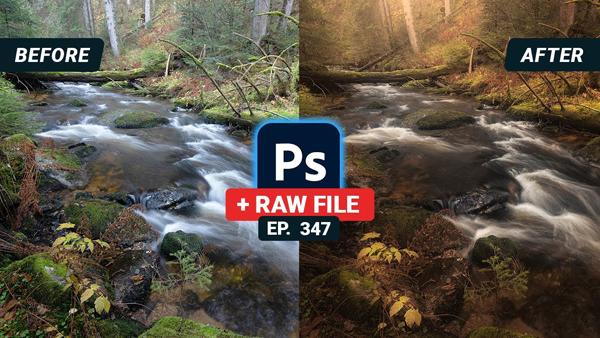 Summer is in full swing, but autumn is right around the corner. That means it's time to bone up on your technique so you'll be ready for the change of seasons. Today's Photoshop video explains a simple color grading technique that provides a beautiful fall effect.
We regularly turn to German photographer Christian Mohrle for landscape tutorials that deliver images with a unique look. And today's seven-minute episode demonstrates how to give photos soft dreamy fall colors with a few clicks in Photoshop.
If you've watched Mohrle's tutorials in the past, you know he insists on making adjustments in a specific order for optimum results. If you're unfamiliar with his approach, pay close attention to the sequence and maybe jot down a few notes.
For the image used here, Mohrle's goal is to create much stronger brown autumn tones while not affecting colors in a stream running through the shot. He also wants to limit the subtle dreamy look to the background.
As always, Mohrle begins with a few basic global adjustments to the overall scene, after changing the camera profile to Adobe Standard. He slightly cuts the exposure, adjusts white balance, and drops highlights to gain more detail.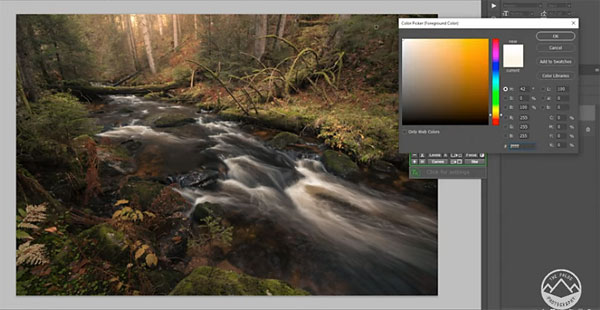 Mohrle then slightly adjusts the shadows, and modifies the blacks and whites. Since these global adjustments make the image a bit flat, he then bumps up the contrast. Next Mohrle turns to local adjustments, and this image doesn't require much. He uses a Radial Filter to soften the background, with an increase in blacks, decreased Dehaze, and an increase in the whites.
All that's left is some final color grading and the beautiful effect is complete. So get out there, shoot some summer landscape images, and practice this interesting autumn look.
You can find more great tips on Mohrle's YouTube channel and in another tutorial we posted recently, explaining the best way to sharpen images in Photoshop without running your photos.

FEATURED VIDEO