Hands-On with the New Hasselblad X1D II 50C Mirrorless Medium Format Camera (PHOTOS)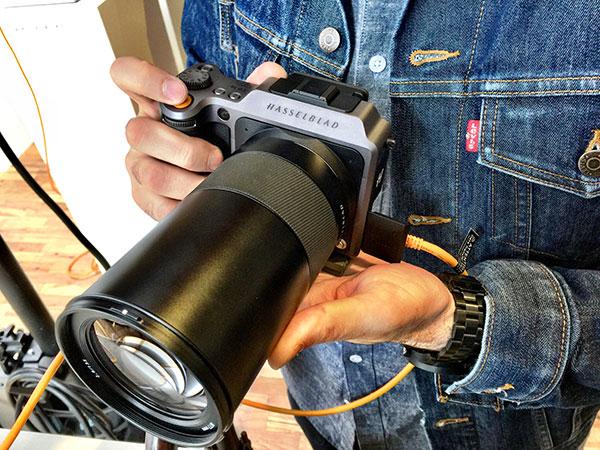 Hasselblad introduced its latest mirrorless medium format camera this morning, the 50-megapixel X1D II 50C, which is the follow-up to the X1D from a few years ago. After this morning's launch, we got some hands-on time with an early, pre-production version of the X1D II 50C at a special press event at Hasselblad's NY Experience Studio.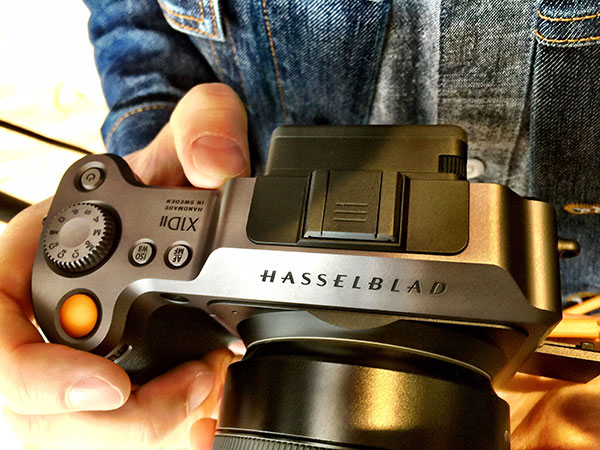 While we only got to shoot with the Hasselblad X1D II 50C camera briefly, it did seem noticeably quicker to operate than the previous version, which could be frustratingly slow to use. Along with our hands-on photos of the Hasselblad X1D II 50C – which looks a lot like its predecessor (not a bad thing at all) – we've included a full resolution image we shot with the camera of a model at the event to give you an idea of its image quality. (But remember, this is a pre-production unit so it does not represent final image quality.)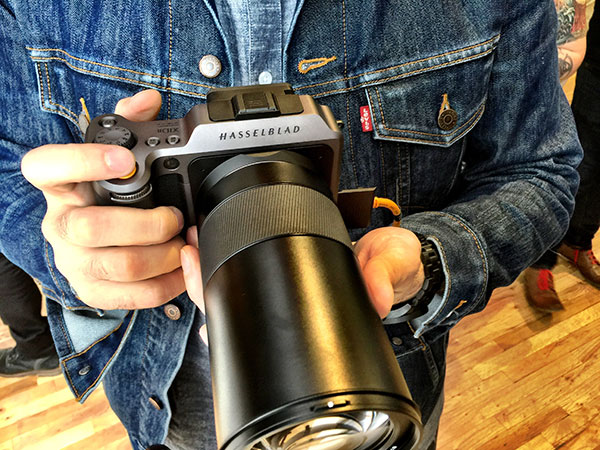 Also included in this story are images we shot of the CFV II 50C digital back and the brand new 907X camera body, which were also introduced this morning by Hasselblad. Both these products are currently "in development" and there's no word yet on when Hasselblad will bring them to market.
The CFV II 50C digital back, which will have a medium format 50MP sensor and a tilt screen display, will be compatible with most of Hasselblad's V System cameras made from 1957 onwards, along with third party technical or view cameras. You can also combine CFV II 50C digital back with the new 907X camera to create "Hasselblad's smallest medium format camera body ever."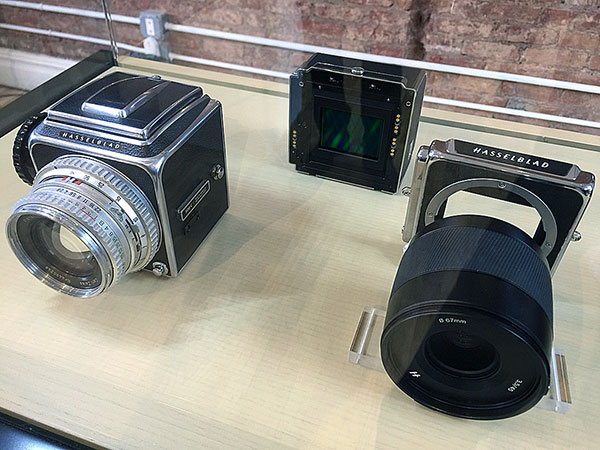 The Hasselblad X1D II 50C goes on sale in July 2019 for $5750. Pricing and availability for the CFV II 50C and 907X will be announced later this year.
Read more about this morning's product announcements from Hasselblad here. Read our review of the original X1D here. We look forward to reviewing the X1D II 50C when it becomes available in July.