Mega Monster!: Hasselblad's New H6D-400c MS Medium Format Camera Can Capture 400MP Images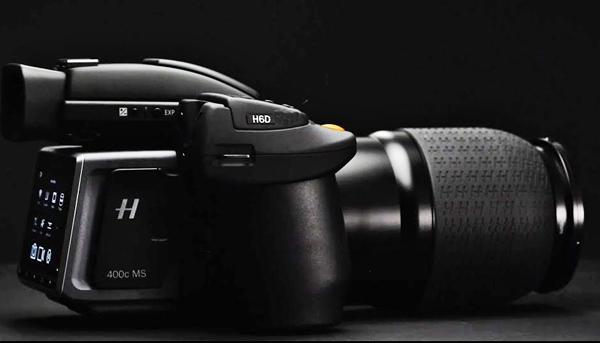 Hasselblad has embarked on a new frontier of hi-resolution imaging with the introduction of its H6D-400c MS multi-shot digital camera that captures 100MP images in the single shot or four-shot mode, and gigantic 400MP files when used in the six-shot mode. In addition to the incredible resolution, Hasselblad says the camera also raises the bar for image quality and accurate color rendition.
We expect your first question may be what this beast costs, so let's get that out of the way first: The Hasselblad H6D-400c MS will begin shipping in March at a price of $47,995. The camera will also be available to rent from Hasselblad dealers at $475 per day, with a discount for multiple day rentals.
In the camera's four-shot mode, red, green and blue information is captured separately by moving the sensor one pixel at a time. A similar process occurs when shooting in the six-shot mode, with the sensor moving an extra one-half pixel in both directions.
You also may be wondering why anyone needs 400MP images (and perhaps whether you have the processing power and storage capacity to deal with these huge files). In fact, multi-shot capture has become a "thing" lately, and Hasselblad notes the potential of this technology for "defining subtle nuances and capturing detail without moire" when photographing subjects like "fine cars, delicate fabric, or shimmering diamonds."
Despite the sophisticated capabilities of the new H6D-400c MS, Hasselblad says the camera is built on the proven platform of their H6 cameras, and is very easy to use. It features an intuitive touch screen, integrated WiFi, and Live View capability.
You can read more details about the Hasselblad H6D-400c MS on the company's website, and watch a quick demo video below.

FEATURED VIDEO