Check Out the Canon 7D Mark II's Blazing Autofocus in This Through-the-Viewfinder Video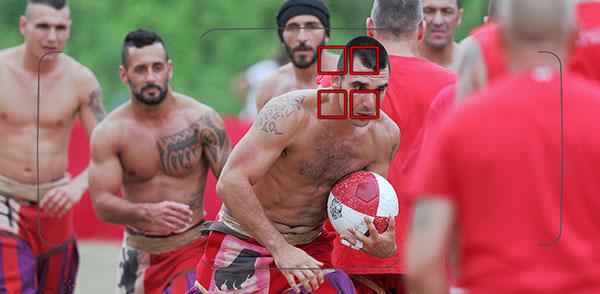 Yesterday we shared a video demonstrating how well the new Canon EOS 7D Mark II's autofocus tracks plummeting skydivers. Now here's another clip that shows what the DSLR's AF does for locking in on dancers.
The below video from YouTuber Daero Lee gives a great through-the-viewfinder example of how the 7D II's cluster of AF points stays glued to the moving dancers as the camera fires off ten frames per second bursts.
The 7D II in the clip appears to have engaged Canon's AI Servo AF III autofocusing algorithm, which is similar to what's in the 1D X pro DSLR and is designed to track fast moving targets.
The 20.2-megapixel 7D II, which uses an APS-C-size sensor, features a 65-Point, all Cross Type AF system (a Canon first) with -3 EV sensitivity for low light shooting. It also features an enhanced version of Canon's EOS iTR (Intelligent Tracking and Recognition) AF, which recognizes subjects based on face and color detection, and can track subjects using all 65 AF points.
All those functions appear to come in handy while photographing these Asian hip-hop dancers busting some serious moves.
(Via Canon Watch)

FEATURED VIDEO