Canon EOS R Mirrorless Camera Review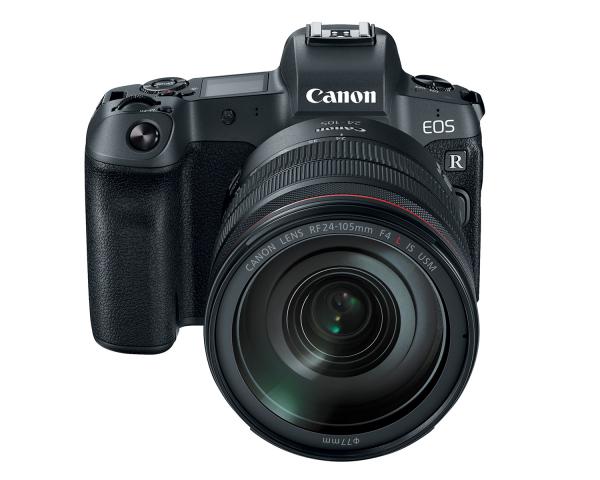 (Editor's Note: You can see 10 additional full resolution test photos we shot with the Canon EOS R here.)
Of all the major camera manufacturers, Canon is typically viewed as the most conservative and the most traditional. It's also been, arguably, the most successful.
So, it came as little surprise that the Japanese company was the last of the current big three – Canon, Nikon and Sony – to enter the full frame mirrorless camera category. In early September 2018, Canon introduced the EOS R, a 30.3MP mirrorless camera with a full frame sensor that's very similar to the CMOS chip in its two-year-old 5D IV DSLR.
The EOS R launch came just a few weeks after Canon's main rival, Nikon, introduced two full frame mirrorless cameras: the 45.7MP Z7 and the 24.5MP Z6. And, of course, Sony has been dominating this category for the past several years with a full lineup of full frame mirrorless offerings.
Is this a case of Canon once again being deliberately late to the party? A slow and steady wins the race philosophy vs a fast and furious approach? Perhaps, but after shooting with the Canon R for the last few months for this review, I'd argue that while the EOS R's sensor may be old, Canon's new full frame mirrorless camera offers one of the most innovative designs of any of its rivals…for better and for worse.
Read my thoughts on the design, features, performance, and image quality of the Canon EOS R ($2299, body only; $3399 including RF 24-105mm F4 L IS USM lens) in this review.
Camera Build, Layout & Handling
Mirrorless cameras were once considered to be a smaller and lighter picture-taking alternative to their bulky and beefed up older DSLR siblings. The new Canon EOS R and Nikon Z7 and Z6 prove this is no longer a legitimate selling point. I've always contended that the "mirrorless cameras won't break your back" argument is rather specious, especially when you add any kind of significant lens to the front of the camera. And now with even larger and more robust full frame cameras like the Canon EOS R, the gap between mirrorless and DSLR, size-wise, has narrowed considerably.
One of the best design choices on the Canon EOS R is its large and comfortable grip. But this is simply because the EOS R has a DSLR-style grip, which makes the camera body approximately the size of an enthusiast-level DSLR. In fact, I often got the EOS R confused with my Canon 6D when I reached into my camera bag, with the higher arching pentaprism of the mirrored 6D being the main distinguishing characteristic.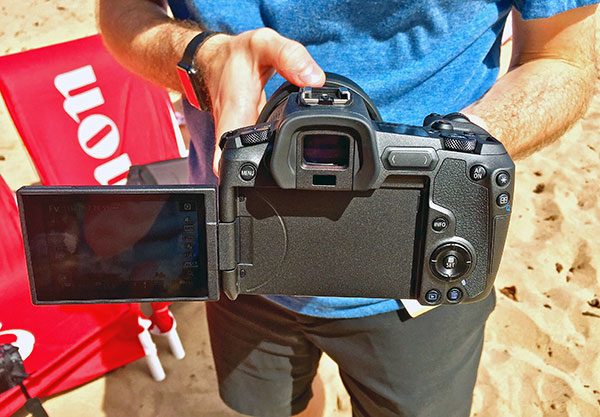 Not that I'm complaining. One of my biggest knocks against Sony's Alpha line of mirrorless cameras are their miniscule grips that leave my pinkie finger dangling awkwardly off the bottom of the camera. This is not an issue with the Canon EOS R, which feels safe and stable in your hand. But the bigger grip does make the camera, well, bigger.
The Canon EOS R is also no lightweight, tipping the scales at around 24 ounces, body only. When you add the RF 24-105mm F4 L IS USM lens ($1099), which I did most of my shooting with, you add an additional 1.54 pounds to the weight. The whole set-up is still smaller and lighter than a Canon 5D IV with a similar lens, but about on par to a 6D Mark II.
None of these are strikes against the Canon EOS R, in my book, because I prefer shooting with a larger, more balanced camera. (Those who were expecting something small and highly portable will probably be disappointed, however.) I also like the EOS R's dust and weather resistant and generally rugged build. This is an area where Sony's competing Alpha mirrorless cameras are a step behind.
As mentioned at the beginning of this review, the Canon EOS R has one of the more innovative mirrorless camera designs out there, but I'm not a fan of some of the choices. There seems to have been a conscious decision by Canon to keep a clean, modern appearance to the EOS R by minimizing buttons and knobs. Consequently, you will spend a lot of time using the camera's rear, 3.2-inch vari-angle touchscreen LCD to change and confirm settings.
When you consider how comfortable we now are with using touchscreens in many aspects of our lives – smartphones, tablets, ATMs, self-checkout – this would seem to be a smart, forward-thinking move by Canon with the EOS R. In practice, however, it can be aggravating if you're in any kind of a hurry to change settings on the camera, and I'm often in a hurry when shooting.
To take one example, ISO is something that I'm constantly fiddling with when shooting in mixed lighting conditions. There's no dedicated ISO button on the Canon EOS R, so you need to bounce into the camera's menu to change it. Bummer.
There are ways to customize buttons on the EOS R, and there are several new ways to change settings on the fly including a customizable control ring on the new RF lenses, which you can assign to change aperture, shutter speed, exposure compensation and, yes, ISO. (If you want to use any current Canon EF, EF-S, TS-E and MP-E lenses with the EOS R, one of the three mount adapters Canon is selling for the R includes the control ring feature but will cost you $199.)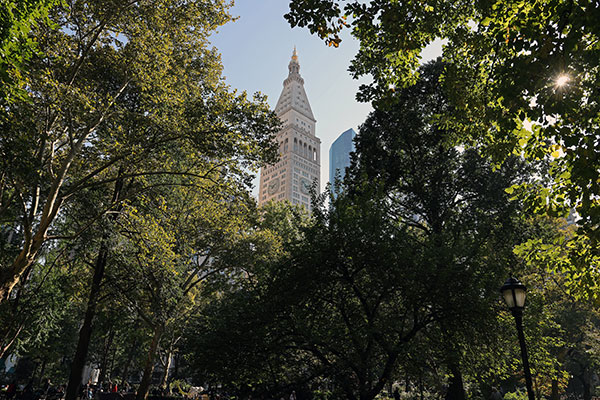 There's also a quirky multi-function bar on the rear of the camera, which I never fully got the hang of. These customizable features all helped, and the EOS R definitely got easier to use the more I shot with it, but what's wrong with a few more buttons? Or how about a mode dial? A 5D Mark IV-like joystick? There's plenty of room on the camera. Canon seems to have overthought this one.
Features & Performance
In many ways, the Canon EOS R feels like a mirrorless 5D IV. Along with sharing essentially the same CMOS sensor, the Canon R can also shoot 4K video at 30P with Canon Log and 10-bit, 4:2:2 HDMI output. On the downside, like the 5D IV, it shoots 4K video at a 1.7x crop factor, not at full frame. The Canon R also does not have in-body camera stabilization (IBIS), which is a feature available on the new Nikon Z-series mirrorless cameras.
There are things the EOS R can do that the 5D IV can't, however, including focus peaking, which lets you see a live view highlight of what's in focus in a shot. There's also the EOS R's excellent 3.2-inch, side swiveling display, which I found to be a lot more useful than the Nikon Z-series cameras' fold-back (i.e. articulating) screen. The Canon EOS R shoots bursts of Raw or JPEG images at 8 frames per second, which is slightly faster than the 5D IV, and has much larger buffer for Raw images, at 65 shots vs 19 for the 5D IV.
On the other hand, like many mirrorless cameras on the market (aside from some of Sony's newer models, which have improved), the Canon EOS R's battery life is mediocre, capable of shooting around 370 images on a single charge. In real world use, I often found a half a day of shooting with the EOS R was all it took before the battery went on life support. You'll definitely want to bring some extra charged batteries with you in the field.
The dodgy battery life also seems to be behind a decision by Canon not to offer a way to have both the rear screen and the 0.5-inch OLED EVF on at the same time. This was an issue for me because I found that the eye proximity sensor below the EOS R's EVF to be a split second slow, which caused me to see a black screen on the EVF before I could shoot.
Sometimes, when I'm in my home office typing away at my computer, I will spot deer or other wildlife in our backyard and want to take a quick shot. A couple of times because of the Canon R's very slight EVF delay I would just miss the shot. I want to emphasize "very slight" because most folks might not notice it and I asked around to fellow camera reviewers and most didn't think it was an issue. EVF lag is something inherent in mirrorless cameras and might be another reason the DSLR crowd is wary of giving up their optical viewfinders for mirrorless.
In other ways, an EVF is a benefit, particular one that's as high quality as the Canon EOS R's is, which allows you to see the effect of your camera adjustments in real time before you press the shutter. I loved using Eye Detection Autofocus (AF) on the Canon R's EVF, allowing me to see that the autofocus point was tracking a model's eyes as he or she moved through the frame.
On the other hand, the Canon R's Touch and Drag AF feature caused me problems. The feature allows you to select a focus point using the camera's touchscreen LCD. However, since I'm left eye dominant, I found that the focus point would inadvertently change when my nose would touch the screen. Right eye dominant photographers probably don't experience this problem because their nose protrudes off the side of the camera when they shoot. It's still a tough world for lefties!
Once you get the hang of the Canon R's quirks, it's not a bad camera to shoot with. Along with testing it out during a press trip in Hawaii where I captured models in a number of set-ups, I took it for several days of shooting on the streets of New York City and it's a decent street photography camera. It's fast, responsive and extremely quiet, if not inconspicuous.
As stated before, the EOS R is a large mirrorless camera that draws attention, especially when using it with the RF 24-105mm F4 L IS USM lens. But Canon's Dual Pixel CMOS autofocus (AF) system with 5655 manually selectable AF points is super speedy and accurate, which allowed me to fire off quick shots of people on the street without them noticing. Overall, thanks, also to the Canon R's Digic 8 image processor, this was one of the fastest full frame mirrorless cameras I've tested.
On the other hand, that pesky proximity sensor for the EVF caused problems when I tried shooting with the Canon R waist high, while using the rear screen to frame my street shots so people wouldn't notice I was photographing them. From time to time, my shirt, the camera strap, or sometimes my hand, would accidentally pass across the EVF, triggering the rear screen to black out so I couldn't see what I was shooting. It felt a little like flying blind.
Like pretty much all reviewers, I was disappointed that the Canon EOS R offers only a single SD card slot. Both Canon and Nikon seem to have made a conscious decision to leave extra card slots off their new full frame mirrorless cameras (the Nikon Z7 and Z6 have only one XQD card slot) though the reasoning why isn't exactly clear.
It's my guess that the companies plan to release higher-end "pro" versions of these cameras, which will have two slots, as a way to upsell their next generation of mirrorless. At this point though, if you want two cards slots on your full frame mirrorless camera, you'll have to go with Sony.
On the other hand, the Canon EOS R has a feature that Sony mirrorless users wish they had: the camera automatically covers the sensor when you're changing lenses, so no dust, debris and other nastiness will get stuck to the bare sensor. This resolves a problem that's been seemingly inherent to mirrorless cameras with their exposed sensors, and it's a wonder why no company has come up with this feature before.
Image Quality
Overall, I'd put the Canon EOS R's image quality above the 24.2MP Sony A7 III, which sells for about $300 less, but below the 42.4MP Sony A7R III, which sells for about $1,000 more. We're still testing the Nikon Z7 and Z6 so I can't directly compare image quality yet to those two models, but I will say that the Canon EOS R has a faster and more accurate autofocus system compared to the two Nikons.
Since they use virtually the same sensors, the Canon EOS R's images looked a lot like the Canon 5D IV's photos, which is to say they were excellent. The EOS R managed to drag every ounce of detail out of images captured with its 30.3MP full frame CMOS sensor, giving the photos a rich, almost medium format-level of quality.
As with the 5D IV, the EOS R features Dual Pixel Raw (along with regular Raw) image capture, which allows you to make small adjustments to focus, bokeh, and ghosting after capture. This comes in handy, for instance, if you want to make an out-of-focus eye sharp without degrading image quality.
I didn't really need to use this, however, because the Canon R was spot on most of the time. Color results were accurate but not dull. In my opinion, Canon's color science is second to none and one of the strongest selling points of the EOS R vs. the competition, particularly if you're shooting portraits and need true-to-life skintones. However, as is common with Canon's high-end cameras, the reds appeared slightly saturated, but not in an unpleasing way.
In low light shooting, the EOS R fared about the same as the 5D IV, with some luminance noise at higher ISOs (the EOS R offers ISO 100-40,000 natively, and 50-102,400 expanded) but very little color noise. In real world use, this means you'll be able to shoot clean, smooth images at up to ISO 12,800, even in challenging lighting.
Dynamic range was excellent, as you can see from some of the images in this review, and from test photos in our first look at the camera in September 2018. In high contrast settings, there was significant amounts of detail in both the highlights and shadow areas, and I would feel comfortable using the Canon EOS R in just about any lighting condition, knowing, with confidence, that I'll be able to recover details from the camera's Raw and Dual Pixel Raw images in post.
As a video camera, however, the EOS R is a disappointment, mainly because of the 1.7x crop factor when shooting 4K video. Throw in the fact that it can only shoot 120fps at 720p, not at full HD, and you have a good but not great video camera (for 2016), that lags behind much of the current competition.
Conclusion
There's a lot to like about the Canon EOS R, including its fast and accurate autofocus system; excellent image quality; tough but comfortable build featuring one of the best grips in the full frame mirrorless camera category; and Canon's top-notch color science, which is critical for serious portrait photographers. But there's too much I don't like about the EOS R's overall operability for me to give Canon's first full frame mirrorless camera a strong recommendation. Questionable design choices and usability quirks abound, making the Canon EOS R a camera that's tough to love at first. Even after a few months of shooting with it, I still feel hung up by the EOS R's menu-driven settings, slow to trigger EVF, and odd layout. Despite its clear image quality advantages, the Canon R seems like a camera mostly suited to early adopters who would be, ironically, already arriving late to the mirrorless party with this model.
Scorecard
Pros
+ Excellent image quality with superior color
+ Great ergonomics with best grip for a mirrorless camera
+ Fast and accurate autofocus
+ Handy side-swivel LCD
Cons
- Questionable design and layout choices
- Large size and weight for its class
- Shoots 4K with 1.7x crop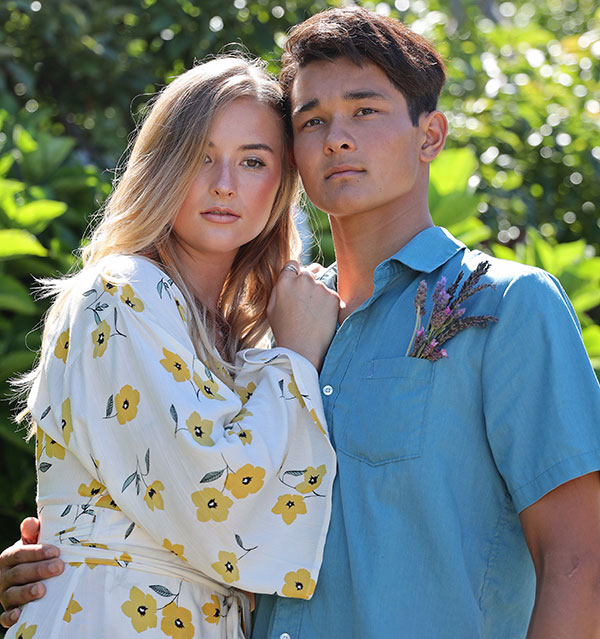 (Editor's Note: You can see 10 additional full resolution test photos we shot with the Canon EOS R here.)

FEATURED VIDEO