Sony A7 III Review: Sony Goes Back to Basics with Its Lower-End Full-Frame Mirrorless Camera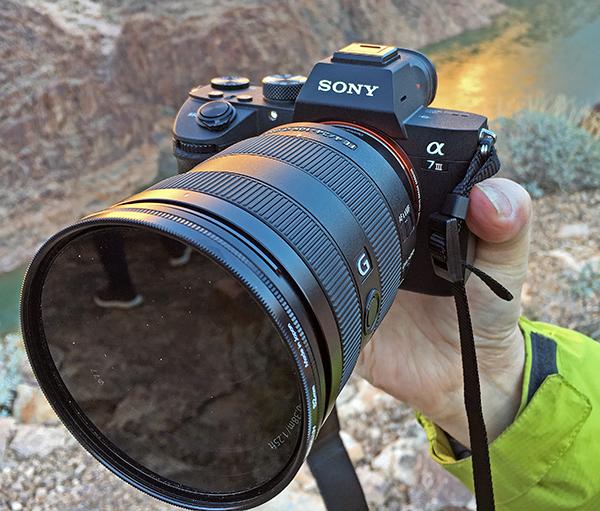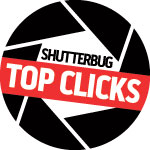 When Sony announced the A7 II in 2014, it did so in an unusual fashion. First, the company unveiled the camera at Sony headquarters in Tokyo, Japan, and initially gave no indication the A7 II would even be available in the United States. Then, less than a week later, Sony acknowledged that the 24.3MP A7 II would indeed go on sale in the U.S. for just under $1,700, but announced the news with little fanfare, making one wonder how much the company was behind this so-called "basic model" in Sony's E-mount full-frame mirrorless camera line.
Since that somewhat subdued A7 II announcement, there have been rumors and speculation about when and if a sequel to the camera would arrive. During the WPPI (Wedding and Portrait Photographers International) show in Las Vegas in late February 2018 it finally did and this time, Sony rolled out the red carpet for the new A7 III in a flashy press conference that was live-streamed around the world.
So much for "basic," Sony seemed to be saying, the A7 III is a premium model worthy of its pricier full-frame stablemates: the high-resolution A7R III and the speedy A9 mirrorless cameras. I was at the Las Vegas press conference and got to test out the 24.2MP A7 III over the following few days. Here's what I thought of this premium basic mirrorless camera, which debuted at the slightly higher but still reasonable price tag of $2,000.
Camera Build, Layout & Handling
The Sony A7 III looks virtually identical to the 42.4MP A7R III ($3,200) with the same minimal, modern camera design in a relatively compact body and a comfortable grip. At approximately 22.4 ounces, the A7 III weighs just a smidge less than the A7R III but has basically the same magnesium alloy frame and polycarbonate build with basic dust- and moisture-resistance.
If you've followed some of our coverage of how the A7R III was not able to stand up to a weather sealing test from Imaging Resource, you will know that neither it nor the Sony A7 III are built with professional-level water-resistance, particularly in the area of the battery door, which is prone to leaking. While I did not shoot with the A7 III in rainy weather, I did use it extensively while photographing dune buggies in the desert outside of Las Vegas (you can see sample photos in this review) and it had no operational problems in that seriously dusty environment.
If you do, however, expect to be shooting regularly in wet conditions, I would not recommend the Sony A7 III nor the A7R III. I hope that Sony addresses this water-resistance issue with its future cameras because this will be a deal-breaker for some photographers, which is unfortunate because otherwise these models offer pro-level quality.
Moving on, the design of the Sony A7 III will be familiar to anyone who has shot with Sony's top mirrorless cameras previously. As I mentioned in my review of the A7R III from late 2017, DSLR fans who like heavier and more robust cameras might find the smaller A7 III to be less ergonomic.
As with other models in this line, I found the Sony A7 III's grip to be slightly short, with no place for my pinkie finger. You do get used to it, but I'd advise using a camera strap at all times with the A7 III, particularly if you have a zoom lens attached because the camera can slip out of your hand.
The lower price tag for the Sony A7 III means you get a lower-end electronic viewfinder (EVF) and rear screen compared to the A7R III. The A7 III's EVF is an OLED panel with 2,360k dots of resolution and a 60 frames per second (fps) refresh rate, which is slightly less resolution and a slower refresh time than the A7R III's EVF and it's noticeable. I'm not a huge fan of EVFs to begin with and I found it hard to judge exposure while using the A7 III's EVF.
Like the Sony A7R III, the A7 III has a three-inch tilting (but non-swiveling) rear screen, which helped with composing down low and overhead shots. The A7 III's screen has less resolution than the A7R III's screen (921k dots vs. 1,440k dots), and it's hard to judge sharpness or image quality on the display. But again, the A7 III is $1,200 cheaper than the step-up model so some corners had to be cut.
While I liked that the rear monitor has touchscreen functionality, you can only use it for still photography, and it's only for moving the focus point: the actual focusing is done with the shutter button (or AF-On button). The Sony A7 III adds a multi-selector joystick on back along with a control wheel and 12 buttons. Although four buttons and the four "directions" on the clickable control wheel are customizable, customizing them is confusing, even with the help of the massive online help guide.
Speaking of confusing, as has been noted in many reviews, Sony's camera menu system and cluttered screen iconography is the pits. It might seem like a minor quibble, but this poor user interface saps some of the joy out of picture taking.
Features & Performance
The good news with the Sony A7 III is that it inherits many of the features of the A7R III but at a considerably lower price. The Sony A7R III was one of our favorite cameras in 2017, earning a coveted Shutterbug Top Clicks award. The Sony A7 III has also earned Top Clicks status, and it's a damn fine camera for its price.
While the Sony A7 III has nearly half the resolution of the A7R III, it's got the same 10 fps maximum burst speed with full autofocus/autoexposure tracking but with a bigger buffer of 177 JPEGs/89 Raw images. This came in very handy while photographing the dancers in the rain shots included in this review, and dune buggies in the desert. The Sony A7 III also has an electronic shutter option with silent mode, which could be used for stealth wildlife photography.
Other carryovers from the Sony A7R III are five-axis image stabilization; 4K video; 1/8000 second maximum shutter speed; improved battery life; dual card slots (with support in one slot for UHS-II type SD); and Wi-Fi, NFC, and Bluetooth. The A7 III also borrows from the speedy A9's autofocus system, including the same 693 points of phase-detection AF covering 93% of the sensor.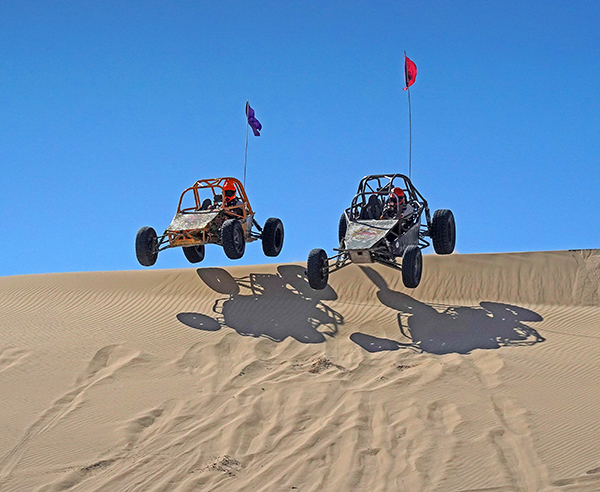 The Sony A7 III doesn't have the A7R III's pixel shift multi shooting feature, which lets you combine four Raw images into one very large image on a computer. But I've found this feature to be limited because it's only designed for still subjects such as landscapes in calm weather.
Image Quality
The Sony A7 III's image quality doesn't reach the heights of the Sony A7R III but that's understandable. The A7R III produced some of the best image quality we've ever seen from a full-frame camera.
Even though the Sony A7 III can't match the resolving power or the level of detail of its slightly older sibling, it's actually not that far behind despite having 18+ fewer megapixels. Take, for instance, the image of the model below.
While I shot the photo in a controlled studio setting with professional lighting, I was amazed at how much detail the A7 III was able to capture. In particular, the perspiration around her nose and the hair on her arms are incredibly vivid, maybe too much so. If this photo were for a commercial client, I'd probably need to soften some of the detail in post.
In low light, at higher ISOs, the Sony A7 III acquitted itself well, performing even better than the A7R III, which crams more pixels onto its full-frame chip by making them smaller with less light-gathering area. The Sony A7 III had less noise than the A7R III and virtually no visible degradation at up to ISO 6400. I got relatively clean results even at ISO 12,800, such as in the image of the dancer extending her leg on the ladder (below) in the simulated rain scene. There is some softening of her skin tones but the image is surprisingly crisp.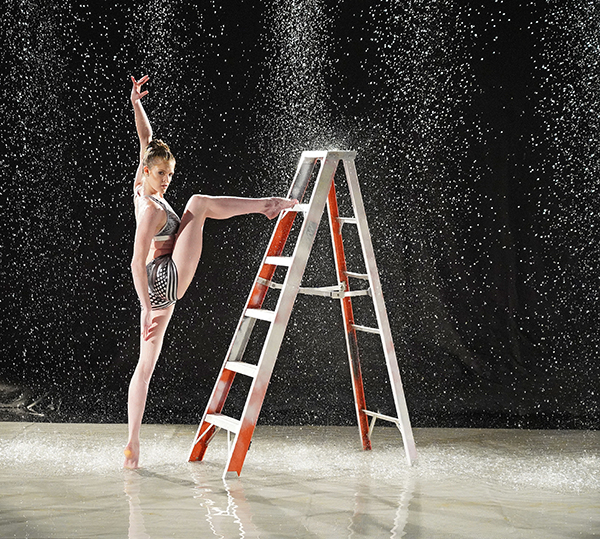 In bright, outdoor light the Sony A7 III fares even better. Despite shooting the aerial photo of Lake Mead and the surrounding terrain through the dusty window of a helicopter (below), there's tons of detail in the shot. The window also did not prevent the image from attaining good sharpness and pleasant color, despite the bright late afternoon conditions.
Test images in this review were shot with the Sony A7 III and the following Sony lenses: the FE 24-105mm f/4 G OSS and the FE 85mm f/1.8.
The Sony A7 III gets a big upgrade from its predecessor with video. It can now shoot 4K across the entire full-frame sensor, whereas the A7 II was limited to 1080p HD.
In our testing, 4K video from the A7 III was on par to the A7R III, with good dynamic range (8.7 f/stops at low ISOs and 8.0 at high) and solid white balance at low ISOs (0.8), albeit less so at higher ISOs (1.6). Overall, visual noise was largely kept in check, and 4K quality was on par to even higher-end DSLRs, such as the Nikon D850.
Conclusion
If you're interested in trying out what a premium full-frame camera is like but don't want to make a huge financial investment just yet, there is really no better place to start than the 24.2MP Sony A7 III. While a few corners have been cut on this model to hit its sub-$2,000 price tag—such as with the lower-resolution rear screen and EVF—it's really not that far removed in image quality from the top-of-the-line A7R III. Plus, it gives you 10 fps continuous shooting in both mechanical and silent modes, five-axis optical in-body image stabilization, an autofocus system that's on par with Sony's A9 sports camera, and 4K video recording with full pixel readout.
Landscape photographers who need massive amounts of resolution might want to consider the pricier A7R III, which has a 42.4MP full-frame chip. For everyone else though, the A7 III should be more than enough camera for them. The only major problem I have with both the A7 III and A7R III is the inferior weather sealing, which can be an issue if you shoot in wet conditions. In just about every other respect though, the Sony A7 III is far from basic.
Scorecard
Pros
+ Pro-level features at a more affordable price
+ 10 fps continuous shooting in mechanical and silent modes
+ 4K video
+ Low noise at high ISOs
Cons
- Inferior weather sealing
- Lower-resolution rear LCD screen and EVF
- Confusing user interface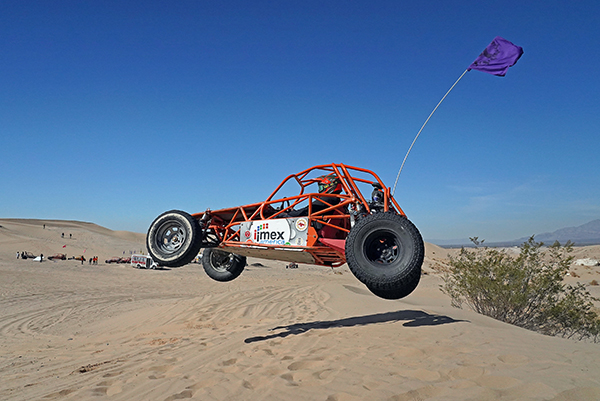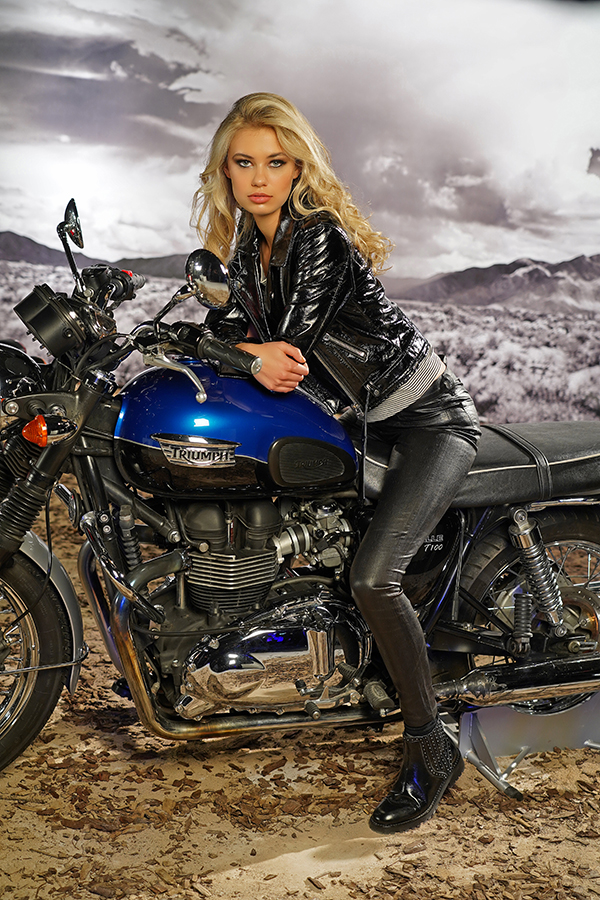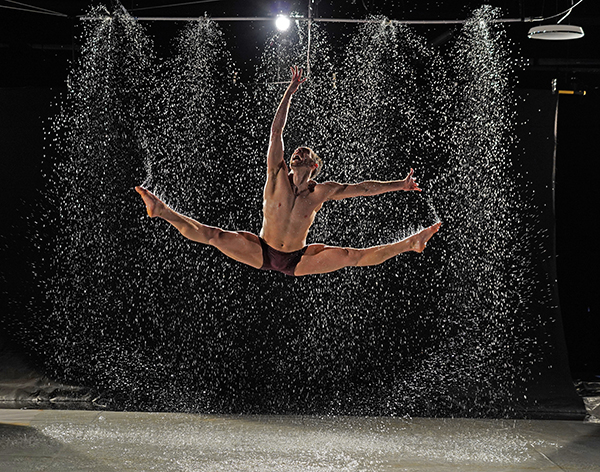 FEATURED VIDEO