Canon EOS 60D: The Next Generation Takes A Turn In The Road
"It is better to fail in originality than to succeed in imitation."—Herman Melville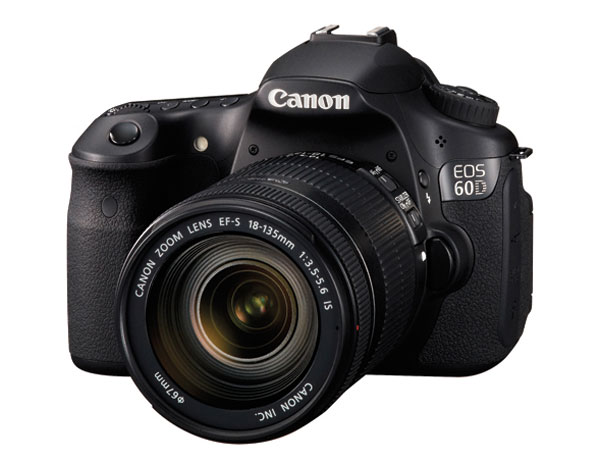 The generation of Canon EOS digital SLRs beginning with the 10D have been evolutionary, with each camera adding resolution and new features. The 60D continues in that vein but also takes a slightly different tack, adding some features from Canon's own PowerShot series, bringing in functionality like a 3" flip-out LCD screen, and adding some creative effects that show how software is becoming an increasingly important part of any hardware offering. Each of these creative filters, including Soft Focus, Grainy Black and White, Toy Camera, and Miniature Effect, can be applied to a captured image creating a second "filtered" version, leaving the original file unaffected.
All This And Video, Too
The EOS 60D allows for three video recording modes, including Full HD, 16:9 aspect ratio HD, and 4:3 aspect ratio SD (Standard Definition), each of which offers selectable frame rates. The 60D will record Full HD at 1920x1080 pixels in selectable frame rates of 24p (23.976), 25p, or 30p (29.97) for both NTSC (National Television System Committee) and PAL (Phase Altering Line) video standards. Need more? There's also 720p HD recording at 50p or 60p (59.94) and SD video at frame rates of 50p or 60p (59.94). The 60D has a dedicated button that lets you engage Live View for both video and still shooting and that same button can start and stop video recording.
There's an in-camera movie editing feature that lets you shorten a video file by clipping segments from the beginning or the end, removing unwanted portions without requiring postproduction software. A Movie Crop mode lets you achieve 7x magnification when shooting SD video and, unlike the digital zoom feature found in many compact cameras, crops the image directly from the CMOS sensor at full SD resolution to preserve image quality while providing additional telephoto power. It still feels like digital zoom to me.
The 60D's 3" flip-out LCD screen has 1,040,000 dot/VGA resolution and anti-reflective and smudge-resistant coatings for clear viewing from any angle. Initially I thought this was designed for still photographers to get those low-down and Hail Mary shots but the more I think about it, it's to make the SLR act more like a camcorder, but maybe I'm just being cynical.
And There's More…
The busy EOS 60D menus offer options for White Balance (WB), Color Space, High-ISO Noise Reduction, Peripheral Illumination Correction, linear distortion correction, and chromatic aberration correction. Another new feature is Canon's image re-sizing function that lets you generate lower-resolution copies after capturing full resolution JPEG images. New lower-resolution settings include 1920x1280 for optimal display on HD televisions or 720x480 that's also ideal for uploading to social networking and photo-sharing websites. The original high-resolution files remain unaffected by the image re-sizing function, but the cynic in me wonders how different this is than capturing JPEG files at the different resolutions and sizes that Canon and everybody else offers.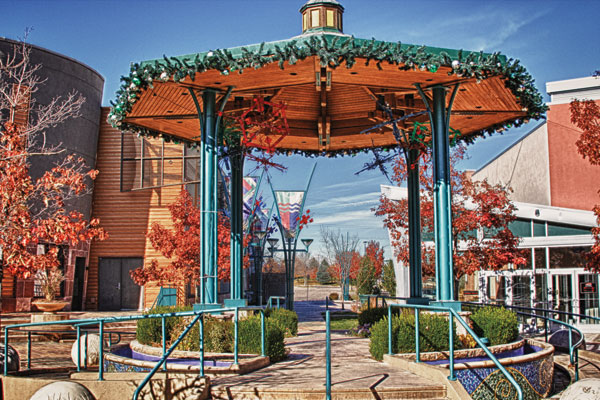 In addition to Live View, Canon's Aspect Ratio feature displays cropping lines for 1:1, 16:9, or 4:3 aspect ratios in addition to what has up to this time been the standard 3:2 ratio. These cropping lines make it easier to compose images in Live View and they help to expedite printing when using Canon's bundled Digital Photo Professional software. Custom aspect ratios are also applied to JPEG images whether captured directly in camera or created with the 60D's in-camera Raw image processing function (more later). The 60D also offers two different grids that can be simultaneously applied with the aspect ratio lines and displayed on the LCD when in Live View mode. Slap one of Canon's Tilt-Shift lenses on the 60D and aspiring architectural photographers will be in hog heaven.
The DIGIC 4 Image Processor enhances images from the 18-megapixel Canon CMOS sensor and while side-by-side shots I made with my personal EOS 50D give the 60D a slight edge, by itself that slight advantage in image quality and shadow detail alone are not enough to make you want to run out and upgrade. The nine-point AF system on the new 60D features f/5.6-sensitive cross-type focusing on all nine focusing points. Like the EOS 7D, which has more focusing points, the center AF point is a hybrid of standard cross-type and special diagonally-shaped "X" cross, with high-precision sensitivity for f/2.8 and larger aperture lenses.
Canon's iFCL (Intelligent Focus, Color, Luminance) metering system, identical to that on the 7D and Rebel T2i, takes color information into account and uses a 63-zone dual-layer metering sensor that reads illumination and color. All of this makes it easy to get great shots at speeds up to 5.3 frames per second (fps); that is, alas, slower than the 50D's high-speed mode of 6.3 fps. (To see a detailed comparison between the 50D and the 60D, go to the Instant Links section of our website, www.shutterbug.com, for this issue.) The 60D records its images and video clips onto your choice of SD, SDHC, or new extended capacity SDXC memory cards. Gone is the ability to use CompactFlash cards that have been part of this series of cameras since the original D30—not just the 30D. The 60D has been durability tested to 100,000 exposures, which seems appropriate for the advanced amateur at whom Canon says the camera is aimed.
Out Here In The Real World
While the EOS 60D looks smaller than the 50D, it's pretty close to the same size, featuring the same usually excellent ergonomics found on most Canon SLRs, with the major exception of the awkwardly placed on-off switch, which is a sliding control located just below the mode dial. Turning it off and on is literally a pain in my thumb. The BG-E2 grip, long a staple of the 10-20-30-40-50D line, is gone and replaced by the BG-E9 that holds up to two LP-E6 battery packs (the same battery Canon uses with the EOS 5D Mark II) or six AA batteries to double shooting time. In addition to an on-off switch (no pain involved), the BG-E9 has a vertical shutter release that makes shooting with the camera in a vertical position as comfortable as shooting horizontally. At $190 (street) it's a must-have accessory for the 60D that enhances its functionality and ergonomics, especially for shooters with medium- to large-sized hands.
Another first for the EOS system is the 60D's new Multi-Control Dial, which places a Multi-Controller and Set button inside the Quick Control Dial. This new control layout streamlines camera navigation for vertical as well as horizontal shooting and enables a cleaner camera design. The 60D also features a locking mode dial, which they are also offering to retrofit (for a fee) to owners of 5D Mark II and 7D cameras to make camera operation more secure by preventing inadvertent changes to the selected shooting mode. It's never been a problem for me but I know it has for some shooters, so the locking dial is a welcome addition.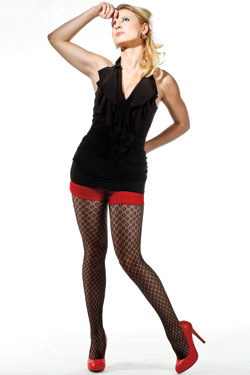 Canon offers normal as well as the Medium and Small versions of its CR2 Raw files, all of which are accessible through Canon's Digital Photo Professional software that comes in the box at no additional charge. I'm not sure what these mRaw and sRaw files are good for—who wants small files? Not me. Raw files may also be processed using the current version (6.3, as I write this) of Adobe Camera Raw and for the first time ever, Canon offers surprisingly competent in-camera Raw processing. Surprising, only because Canon is a little late to the in-camera Raw processing party.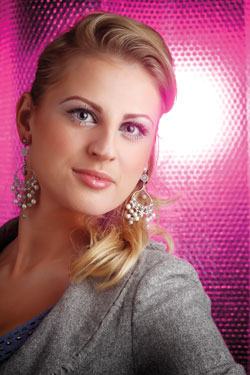 The 60D's ISO range from 100 to 6400 is adjustable in 1⁄3-step increments and expandable to 12,800 using a Special Function command. I set the camera at ISO 6400, slapped on my personal EF 28-135mm f/3.5-5.6 IS lens (Canon did not provide any lenses for this test) and headed out to do some night architectural photography. While there was, not unexpectedly, a small amount of noise in the shadows, large areas of black in the shots that were typically noisy were deliciously free of it. Of course, as the EPA says, "your mileage may vary" with your own low-light photography, but the noise control provided by the DIGIC 4 Image Processor is clearly doing its job. I had to see what happened when I pushed it to ISO 12,800, turning the ISO Expansion setting "ON" which adds Hi (12,800) to the available options. And boy, was I surprised. Shooting at ISO 12,800 on my model train layout using only the tiny lights from the structures and locomotive produced some noise across most of the frame, but it was fine and well controlled and less than an ISO 800 shot would have displayed two years ago.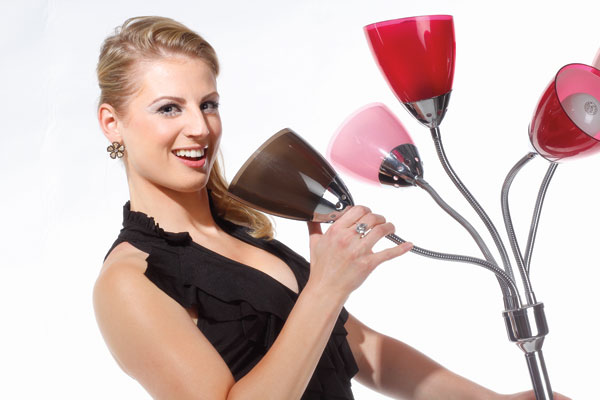 The camera's pop-up flash is useful for fill flash and features a built-in Integrated Speedlite Transmitter to control up to two groups of off-camera EOS Speedlites without requiring an external transmitter for multi-speedlite shoots. To test the 60D's in-studio capabilities, Jack Dean (www.jackdeanphotography.com) allowed me to do a test shoot at his Fort Lupton studio. Like any SLR that has even mildly professional aspirations, the 50D had a standard PC (Prontor-Compur) connection for sync cords but, alas, the 60D does not. Instead, I slipped PocketWizard's (www.pocketwizard.com) Plus II transmitter into the 60D's hot shoe to trip a Dynalite (www.dynalite.com) SP2000 system that has a PocketWizard receiver built into its power pack. During the sessions the camera handled, focused, and functioned perfectly under the kinds of conditions a working pro encounters in a typical studio session.
When I originally saw the specifications for the EOS 60D I was excited. I liked the idea of that big flip-out screen and while personally I could care less about video capture, I know that many Shutterbug readers do. Like the Rebel T2i I tested last year, this camera delivers impressive video clips. But overall I'm left with a feeling of ennui and maybe that's because I expected a 50D with video capture, more resolution, a few more features, and that cool flip-out screen. That's not what the 60D delivers. It is more sidegrade than upgrade and edges more toward the Rebel side of Canon's product line than the aspiring professional side that previous cameras, including the 50D, delivered. Yet, in aiming the camera directly at the advanced amateur I think Canon is right on the mark.
For more information, contact Canon U.S.A., Inc. at: www.usa.canon.com.

FEATURED VIDEO