7 Eloquent Photography Quotes from Ansel Adams and Why They Should Matter to You (VIDEO)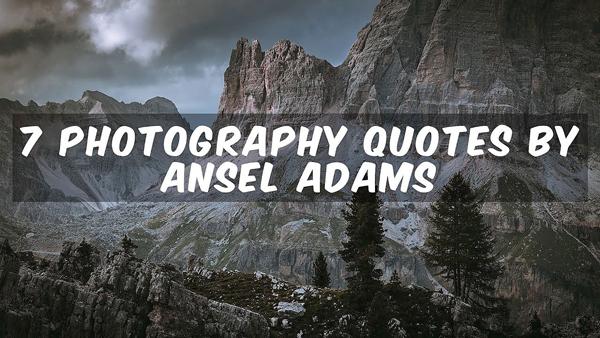 Ansel Adams has inspired more than a generation of photographers, with his technical mastery, passion for the environment, and ever-evolving vision for capturing the splendor of the natural world. The video below is sure to give you a jolt of inspiration, as you pursue the art and craft of photography.
In this heartwarming tribute to one of the most iconic image-makers of our time, Romanian landscape photographer Toma Bonciu reveals his favorite quotes from Adams, and he explains how the Master's imagery and words have impacted his career.

Bonciu says these quotes go to the essence of what it means to be a photographer, and what it takes to capture great images. We're going to get out of the way of this one, and let Adams' eloquence, and Bonciu's interpretation, speak for themselves.
There's much more of interest for outdoor photographers on Bonciu's YouTube channel, and in a recent story we posted with 13 great tips for spring nature photography. And don't miss the story we posted last month, with a celebration of Adams' 116th birthday.