Watch This Stunning 4K Timelapse That Shows Off the Beautiful Snohetta Viewpoint in Norway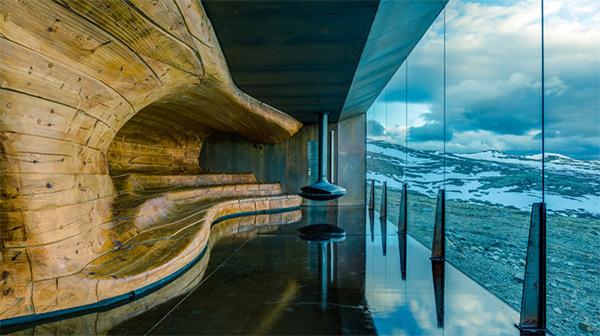 Below is a gorgeous timelapse video of Viewpoint Snohetta, a specially constructed viewing pavilion that looks out on the Snohetta mountain range in Dovrefjell, Norway. The Viewpoint Snohetta was created as a comfortable and peaceful place to take in the beauty of the surrounding landscape. But its unique architecture is also beautiful in itself.
The 4K timelapse was lovingly shot by photographer Alejandro Villanueva with a Canon 5D Mark III with Canon 16-35mm, Canon 50mm, Canon 70-200mm, and Sigma 24-105mm lenses, according to PetaPixel, which first featured the video. Motion control was created with a Kessler Second Shooter and a Kessler Cineslider.
"All the outside sequences were single exposures, but the three inside sequences were made up of 3 to 5-photo HDR brackets, which translates into a gigantic amount of data to handle," Villanueva told PetaPixel. "Just to give you an idea, the corner sequence almost at the end of film alone, had over 3,500 images."
If you like this video, you'll also want to check out this stunning 4K timelapse of San Francisco, CA and this amazing 100-megapixel timelapse of Los Angeles.

FEATURED VIDEO