Testing Out the Epson FastFoto FF-640, the World's Fastest Photo Scanner (Shutterbug Showcase Video)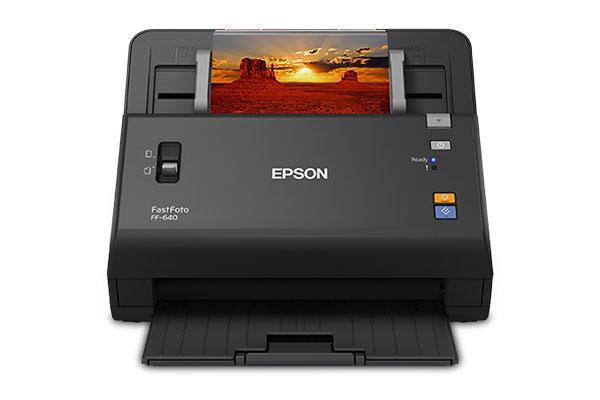 Welcome to our newest photography video series: the Shutterbug Showcase. In these videos, we'll be doing hands-on demonstrations of some of the hottest photo gear on the market right now. For our first Shutterbug Showcase clip, we're looking at the Epson FastFoto FF-640, which is the world's fastest photo scanner.
In the video embedded below, photographer, filmmaker and professional musician MikelParis tests out the Epson FastFoto FF-640, while explaining its various features. For the past 11+ years, Mikel has played percussion and keyboards and done backing vocals for the popular American touring band O.A.R. and recently brought the FastFoto FF-640 with him while he traveled.
During the tour, he met up with his friend Steve Stanley who unearthed an old suitcase filled with aging snapshots that he wanted digitized. Watch the video below to see Mikel test out the FastFoto FF-640 scanner on Steve's old photos.
You should also check out our Photography How To video series with pro shooter Jordan Matter titled Tips that Matter. Here are Jordan's 5 Tips on How to Get Awesome Night Portraits in Under Five Minutes, and 5 Great Portrait Photography Locations You Can Find Right Outside Your Door.
Heck, now that we think of it, you should just go ahead and subscribe to Shutterbug's YouTube channel immediately to receive all our photography video content!

FEATURED VIDEO