Teacher Uses GoPro to Capture Amazing Image of Great White Shark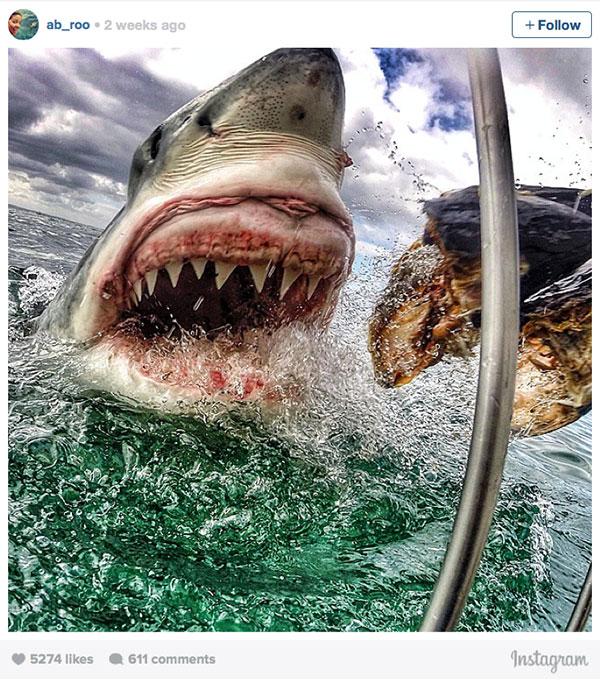 We've seen some amazing images of Great White Sharks before but this one might take the cake…er…fish.
Art teacher Amanda Brewer captured this spectacular shark shot this summer in South Africa using a GoPro camera. After she shared it on Instagram last month, GoPro picked it up and made it their photo of the day and the image quickly went viral.
Brewer captured the image while in a shark cage but said the perfect timing of the photo was just blind luck.
"I went with my GoPro camera in hand, and one day, it was the perfect storm," she told Good Morning America.
You can see more of Brewer's shots from her shark adventure on her Instagram page.
If you like images of sharks, check out Michael Muller's amazing work here.
GoPro, meanwhile, has just announced its all-new HERO4 line of POV cameras.
(Via ABC-7)

LATEST VIDEO