Gripix Offers Easy Mounting and Handling Options for GoPro Cameras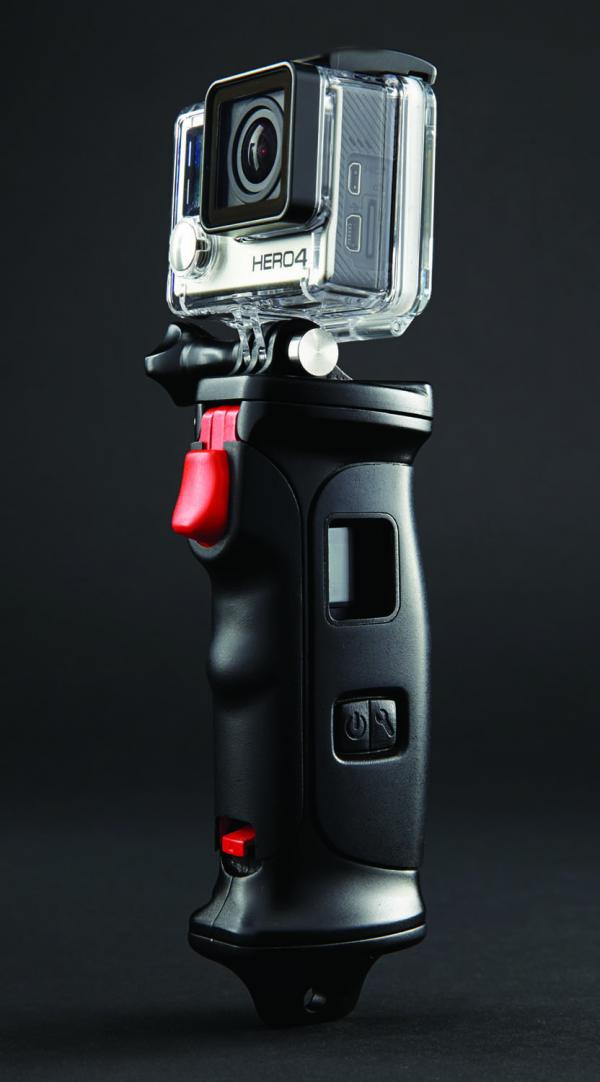 Gripix's new ergonomic accessories were designed to make GoPro action cameras even easier to use. The new Gripix accessory line adds functionality, mounting versatility and easy operation.
Designed for both motion and still images, Gripix gives users the ability to instantly start/stop recording smoothly without inhibiting creative image capture. The Gripix's quick change camera mount options work together making a GoPro camera simple to handle with one hand.
At the heart of the system is the Gripix Wi-Fi Trigger Handle that's ergonomically designed and soft to the touch to maximize handling ease. The pro solution for stable hand-holding and operating tiny GoPros, this pistol grip mount integrates with a full array of Gripix tools, each adding creative advantages to the shooter. Essential to the system is the intuitive Swift-Lock adapter that offers quick and secure interchangeability when going from one Gripix mount to another.
The Wi-Fi Trigger Handle offers a grip and houses GoPro's own legacy Wi-Fi or new Smart Remote within for an integrated system—the wireless controller nests within the handle via an invisible hinged door. A recessed viewing window reveals the Wi-Fi display screen.
With the GoPro mounted, squeezing the Gripix trigger activates the shutter when it is in Still mode or starts/stops filming when the camera is in Video mode. Shooters can take advantage of the camera's 30 fps Burst Photo mode in full resolution.
More info and pricing breakdown for Gripix here.

FEATURED VIDEO