Student Union - Tyler Lankford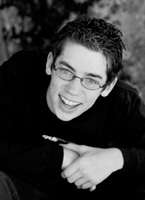 © 2003, Sherry Bailey, All Rights Reserved
Tyler Lankford
Moscow High School
Moscow, Idaho
Light And Shadow
When we spoke with 15-year-old Tyler, he was a month away from graduating from high school. He'll enter the University of Idaho in September, and while he plans to study and pursue photography, his major will be computer sciences. Photography has been his hobby since the age of 8, when he received a camera from his grandmother.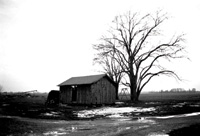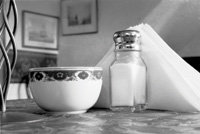 Photos © 2003, Tyler Lankford, All Rights Reserved
Tyler has shot color, but seems to prefer black and white. "It just feels as though the pictures have more soul, more character, in black and white," he says. "Color seems to be a distraction in a lot of images." And, he adds, he can process his black and white work in his own darkroom and "have control over it that way."

Currently he's working on setting up his website (www.hazy8.com) for online print sales. "I'll always be interested in photography," he says, but not as a career. "I think doing it professionally would ruin it for me."
Please Read This
Do you know a student whose work deserves recognition? If so, contact our editorial department by e-mail: editorial@shutterbug.net or call (321) 269-3212.

LATEST VIDEO