Life Lessons: Farther On: A Student's Story
"Even when you get busy and everyone wants to work with you, you have to keep the momentum going for the next job."
Early this year I received an e-mail from Cheryl Zibisky, adjunct professor in technical photography at Appalachian State University in Boone, North Carolina. She wrote to recommend a student for our Student Union column. Cheryl's name was familiar, and a quick search of the hard drive revealed why: she was our Student Union subject in the October, 2001, issue.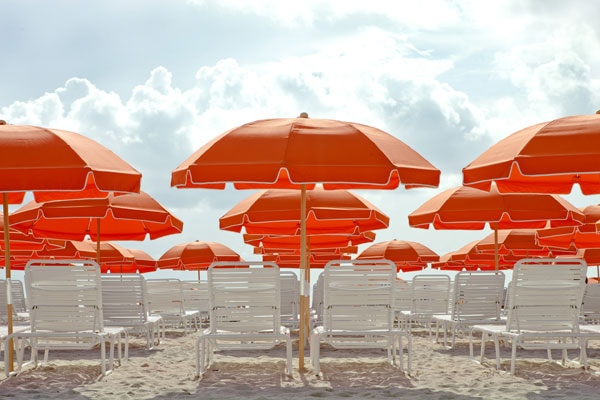 Time sure flies, I thought. One day you get an e-mail and realize that the column's been around long enough for a student subject to become a teacher. Then a Google search revealed that Cheryl's not only a photography teacher, she's an accomplished photographer specializing in locations, interiors, food, and travel. This was an opportunity not to be missed. I had to find out about her journey from student to pro.
"Since I was written up in 2001, you guys were always on my radar because it was the first acknowledgement I'd gotten, the first printed story about me," Cheryl says. "That article was a confidence builder for me, and that's why I thought to recommend [a student] to you." For a student she knew that a Student Union write-up was not only evidence that, as she says, "a professor has noticed your work and thinks it's interesting and valuable, but someone else has agreed."
Cheryl was about to graduate from the Portfolio Center in Atlanta, Georgia, when I talked with her for the column. She'd already earned a B.A. in photography from the University of North Florida, and when she left the Portfolio Center she headed to New York City.
"I came to New York right after September 11th," she says, "and the industry was turned upside down. No one really gave a hoot about photo shoots and new photographers." Eventually she found a position assisting James Baigrie, a commercial photographer. "We mostly did food and editorial in the studio and on-location work for the interiors and the hospitality-type photos that I enjoy doing today." Clients included Martha Stewart Living magazine.
In the Student Union column Cheryl had talked about her desire to eventually shoot advertising and editorial fashion. "When I was in New York I was still interested in the fashion industry," she says, "but I quickly fell out of love with it. It was so hard to pursue—hard to do tests, hard to get the best models and the best clothing." She did a few tests with the fashion people she could enlist, but she quickly discovered a hard truth of the business: "You're not going to be seen unless your work is awesome, but who and what you're photographing has to be awesome as well. It was a little frustrating."
She worked with James Baigrie for four years and enjoyed the atmosphere, the work, and the clients. "I just gravitated more toward editorial and food and interiors simply because I was happy to be doing that work."
During her years in New York she went through a transition perhaps as great as the one from student to professional: the change from film to digital. "It was kind of crazy how it all just kind of flipped over, and what you were used to doing was no longer relevant," she says. "I took some digital classes, but it was [mostly] on-the-job training. When we started doing it we'd have a digital photo technician in charge of the camera, the laptop, the software, and the capture [process]. I learned a lot from the technicians, observing them, seeing what they did and asking questions."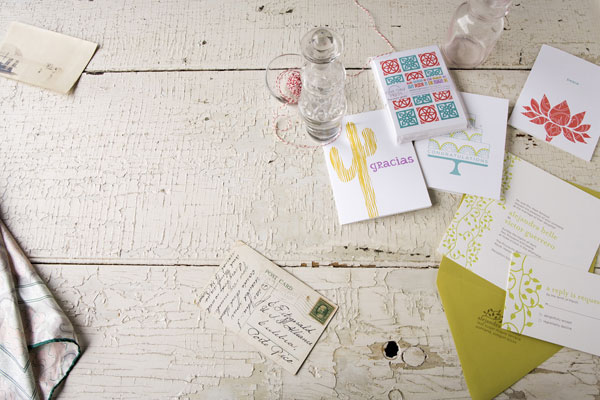 Soon it became a matter of photographers and clients getting into sync. "Some people wanted digital, some clients didn't—they were fine with film and Polaroids and the way things worked. But I remember a time when clients started saying, 'We're ready; we're up and running with digital if you want to do that.' And it was also us saying, 'We have that capability now, do you want digital?' And we heard, 'Oh, sure, we had other photographers do it and it worked out great.' It was kind of a conversation among everybody at the switch: 'What do you prefer?'"
Cheryl wasn't looking for a teaching position when she moved to Boone. She found work from a number of clients, including two local magazines. "I wanted the magazines to know that I was here and able to do work and could travel within the area. I didn't know what the supply was as far as photographers that they could send out on editorial assignments." Then she heard that there was a photo program at Appalachian State. "I met the photo director and he needed someone to help teach in the department." Today she balances commercial assignments and a teaching schedule.
Looking back, Cheryl says, "I think I always had the ambition, and have been self-driven and directed. The Portfolio Center instilled that in me, and my photo director taught me to keep that ambition going. The momentum has to keep going, too—you have to keep looking for work; it's not going to find you. Even when you get busy and everyone wants to work with you, you have to keep the momentum going for the next job. Having a wish list of people you want to work with and making the contacts—that's been a key for me, and that's what I was taught to do."
To view a variety of Cheryl's images, visit www.cherylzibisky.com.
If you'd like to see the October, 2001, Student Union column on Cheryl, go to www.shutterbug.com and type her name into the Search box.