Early On
Nicole Carter
Dysart High School
El Mirage, Arizona
The first thing that caught our eye about Nicole's photos was the mix of grit and glamour in the selections she sent. We assumed these photos were part of class assignments, but we learned they were actually personal and professional images, as Nicole, a junior at Dysart High School, has had "a little business going on" for about three years, a business that includes senior portraits among other assignments.
"The flashing light color shots were part of learning to use lights," Nicole says, "and the eye was sort of a fun, spur-of-the-moment thing. We were down by the river and thought how cool would it look if we put mud on our models." The softball photo came about when a client wanted something to do with a sport she plays and the year she'll be graduating.
Nicole took her first photo when she was 8 years old and was immediately caught by how great it was to be able to see on her computer something that had happened in real life. "I look at [that] picture now and it's nothing special," she says, "but when I looked at it then I was really impressed."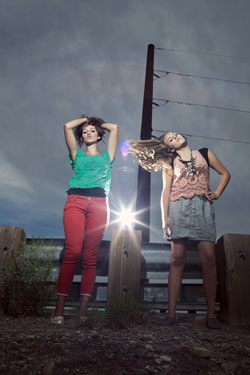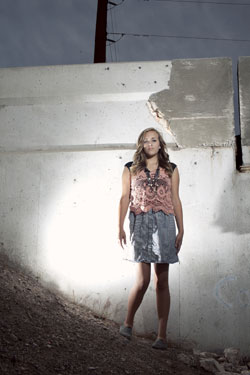 She would like to pursue photography as a career and continue to take photography courses and also get a degree in business in order to prepare for operating her own business—"mostly portraits and family photos," she says. "But even if the business idea isn't successful, I'd love to just keep incorporating photography in my life."
Nicole Carter was recommended by Jim Heinrich, head of the photo program at the Dysart Unified School District.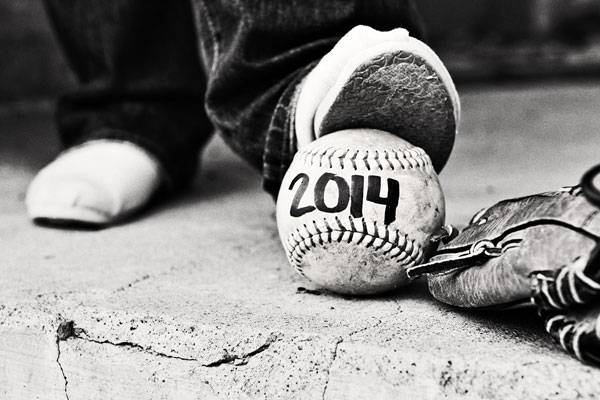 If you are a teacher, professor, or instructor and know of a student whose work deserves recognition, contact our editorial department by e-mail at: editorial@shutterbug.com.