Student Union: Rebecca Spaulding
Rebecca Spaulding
Appalachian State University
Boone, North Carolina
Turnaround
Rebecca is a senior at ASU and will graduate in December with a degree in technical photography. She came to the university intending to study graphic design, but when she couldn't get into that program she switched to photography. It was a good move, as her interest in and love of photography grew from her first class, and today she cannot imagine doing anything else.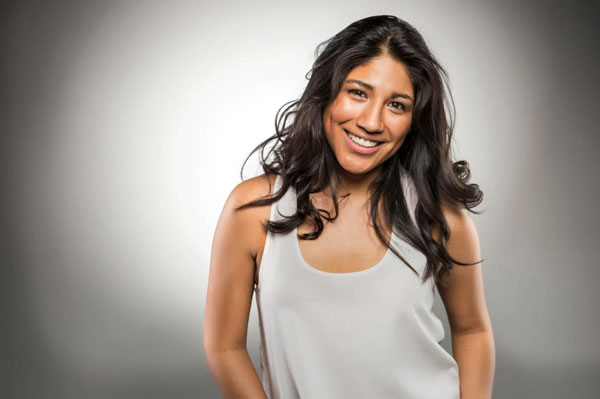 Her classes have provided a balance of the technical and the creative. "In [the] beginning studio class you learn a ton," Rebecca says, "and then in product and fashion you take what you've learned in your own direction."
The images here were created for class assignments. "The Gatorade photo came from a lifestyle assignment, and a lot of us decided to do lifestyle with a product," Rebecca says. "We asked if we could put type into the final image. For Livestrong, we had to produce a series of images that worked together, and I focused on the athletic wear and put the text in to bring it all together. Both assignments were pretty much 'Do your own thing and be creative.'"
Images in which she can combine fashion and athletics are Rebecca's favorites. "I found out in my studio class when I did the Livestrong assignment that sports attire is what I really love to do. I'd love to shoot for Nike, or work with a photographer who does."
Rebecca was recommended to us by Cheryl Zibisky, adjunct instructor in technical photography at Appalachian State University.
If you are a teacher, professor, or instructor and know of a student whose work deserves recognition, contact our editorial department by e-mail at: editorial@shutterbug.com.

FEATURED VIDEO