Student Union - Jaime Cancio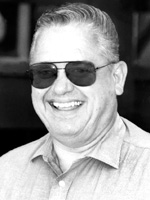 © 2003, Liz Snyder, All Rights Reserved
Jaime Cancio
California State University
Bakersfield, California
"For the fourth time in my life, physical limitations dictated a new career path," Jaime says, "and I decided to explore a career in teaching." A "re-entry student," he will graduate in June as a liberal arts major and receive a teaching credential, the first step in his switch from business management to multi-subject teaching. He plans to continue his education and eventually earn a master's degree.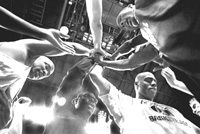 Photos © 2003, Jaime Cancio, All Rights Reserved
Photography has been part of his life since his high school years, and he has worked as a free-lancer and a newspaper staff photographer. He has taken photo-related courses at California State, and the photographs shown here, which were published in the school newspaper, are the result of journalism course assignments.

Although teaching is his primary goal, Jaime intends to continue accepting free-lance photography work.
Jaime Cancio was recommended by Ted Kerzie, department chair for the art department at California State University, Bakersfield.
Please Read This
Do you know a student whose work deserves recognition? If so, contact our editorial department by e-mail: editorial@shutterbug.net or call (321) 269-3212.